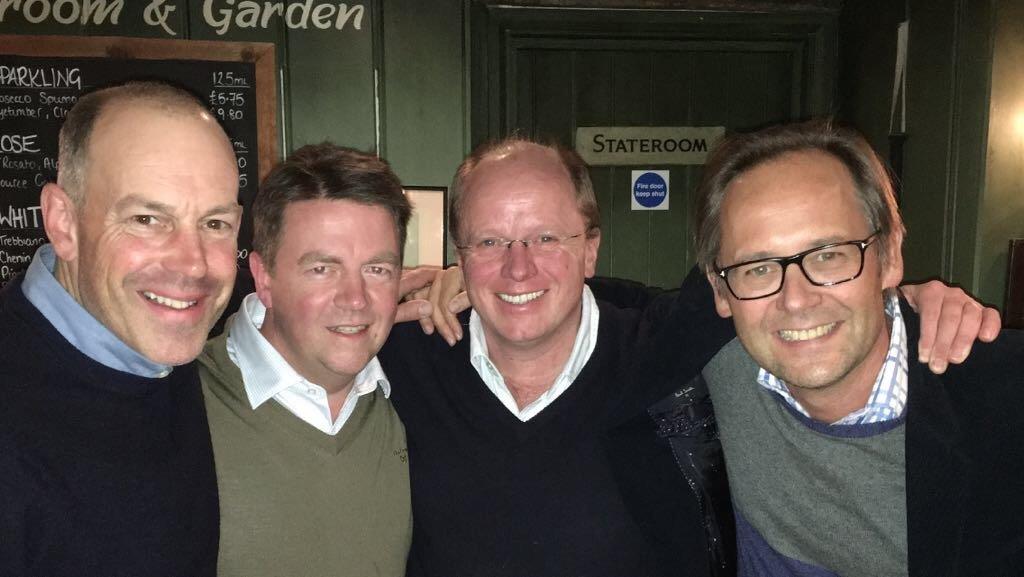 Jerry Hunter
Inspired by Toby and the remarkable mental and physical strength against the challenge he continues to face, as one of his godparents I am attempting a repeat of the Everest in the Alps success from 2015. Helping to raise awareness and funding for The Brain Tumour Charity in the hope that it will assist Toby and other children in his position is real motivation to climb the mountains once again, this time as part of team Smith and Williamson and the overall EIA 2018 Group effort.
Richard Hall
As Tanya's (Toby's mother) cousin and with our kids going to the same school near Winchester, I have experienced first hand the incredibly tough journey that Toby and the Ritchie family have been on over the last five years and the amazing determination with which they have faced that challenge head on – truly inspirational.  The trip is going to be very tough….and going uphill with an energy drink to look forward to rather than downhill for a glass of rose will be confusing. However after training for a few months now I am feeling optimistic that we can do it and am delighted to be able raise money for such a worthwhile cause.
Phil Spencer
Phil Spencer is a presenter, author, businessman and property investor. As co-presenter of the long-running Channel 4 series Location Location Location he has become one of the best-known faces on British television and is widely credited as being an expert in all things property related.
Phil lives in Hampshire with his wife Fiona and their two sons and is delighted to be supporting The Brain Tumour Charity as part of the Smith and Williamson EIA 2018 Team.
Richard Billington
Richard lives in Hampshire with his wife Lisa, and their children, Hugo, Annabelle and Claudia. Although a bit nervous about the expedition, Richard is extremely excited and delighted to be part of such a fantastic cause. Richard owns two businesses; The Billington Partnership which installs beautiful fireplaces and stoves throughout the UK and The Best Dot Dot, a positive only social data platform which celebrates the good things in life.
Donate to Team Smith & Williamson