Everest in the Alps returned this year with our signature ski touring challenge. Described as the toughest four days on skis, we invited you to join the few who have completed this monumental ascent, and face the height of Everest for the ultimate winter endurance challenge. 
It's a gruelling event which involves approximately up to 40 hours of ski touring, with up to a total of 20 individual ascents over 4 days. Each day the teams climb between 2,000m – 2,500m to reach the overall target of 8,848m. The average amount of time out on the snow is 11 hours a day, but it can be longer – however long it takes to keep on track. At altitudes of up to 3,500m, each Everest in the Alps challenger will burn through a daily average of 10,000 calories – the equivalent of running three back-to-back marathons.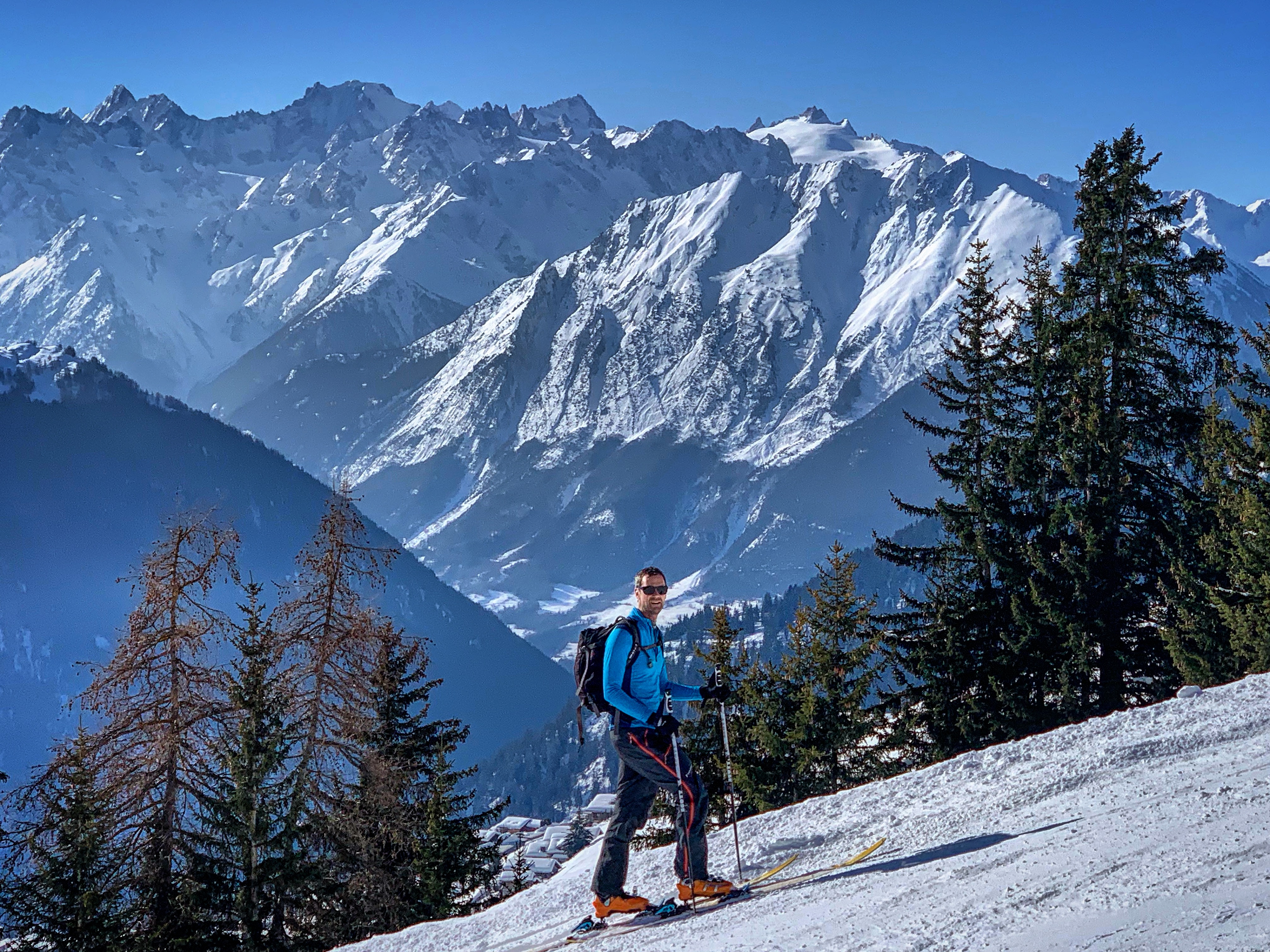 Itinerary
: 2020
Sat 29th February and Sun 1st March : Team members arrive in Geneva and transfer to the resort of Verbier and the accommodation at the centrally located Mont Gele.
Mon 2nd March : Preparation day. To ensure that everyone is fully conversant with the plan and to answer any burning questions, the group will sit down at midday and receive a thorough briefing. This will be followed by a short ski tour to stretch legs and test the kit. Teams get together in the evening for a meal at the hotel to celebrate the start of the event in the morning.
Tues 3rd March : Up at sunrise. Day one on the mountain, The route will vary between teams – you will be briefed daily on the next leg of the challenge. Overnight at Cabane Mont Fort.
Wed 4th March : Day two on the mountain. Overnight at Cabane Mont Fort.
Thurs 5th March : Day three on the mountain. Overnight at Cabane Mont Fort.
Friday 6th March : The final day of the challenge. Finishing in Verbier with a celebratory meal and a return to Mont Gele.
Saturday 7th March : Team members depart for UK.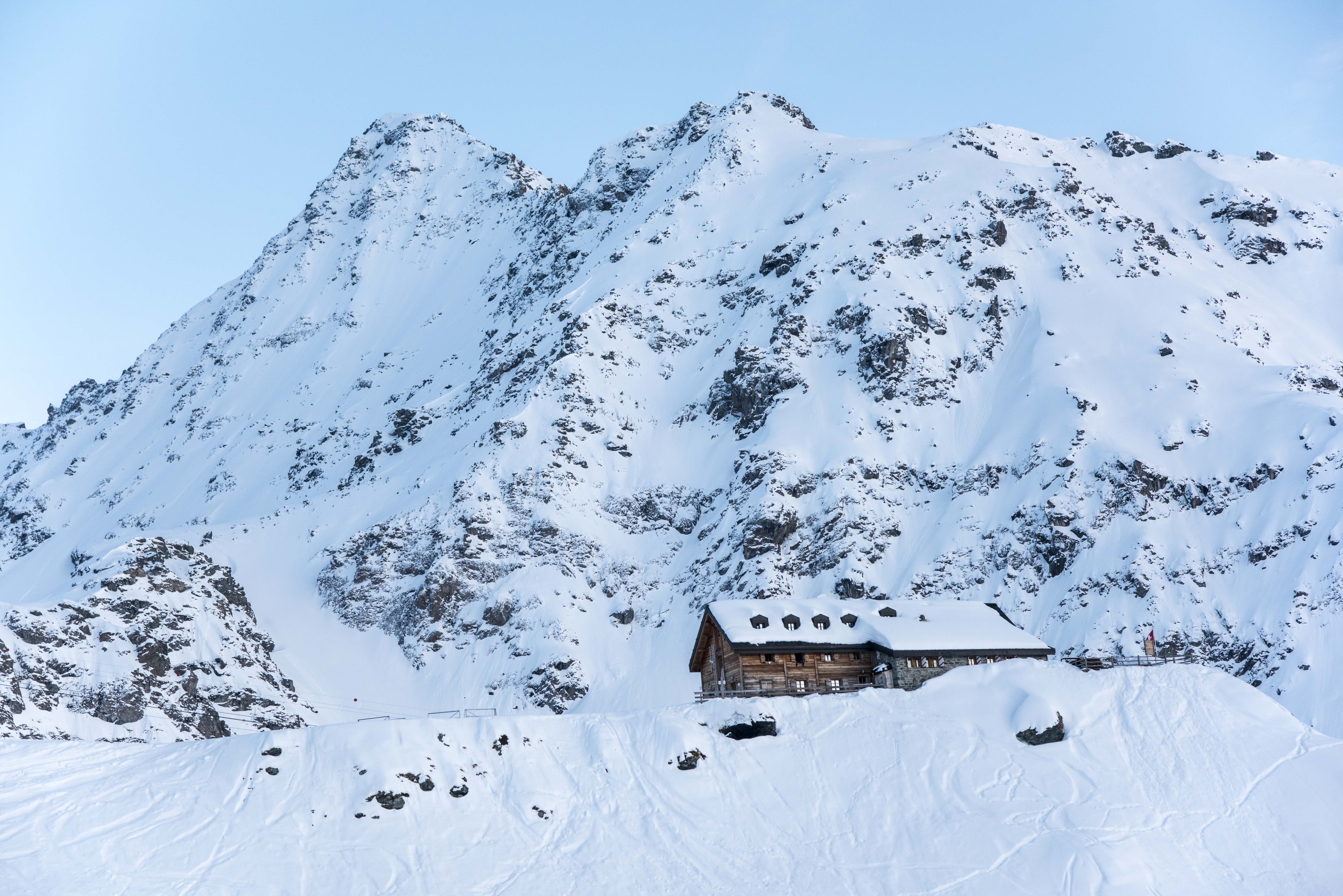 ACCOMMODATION
Verbier: The challenge will start and finish at Mont Gele in Verbier. Refurbished for the 17/18 winter season it is in a fantastic location, two minutes' walk from the Medran lift in the centre of the town and right next to the finish area and ski hire at Mountain Air. Rooms will be shared on a two, three or four-person basis. You can check in from 4pm on Saturday 29th February and Check out is 11am on Saturday 7th March.
On the Mountain: We will be staying at Cabane Mont Fort during the challenge. This Mountain hut is situated high up on the mountain with stunning views and has basic, shared bunk bed style accommodation with 4-10 beds in a room. There are shared bathroom facilities and tokens for showers which limit the time available. Staying in this mountain hut allows the teams to fully immerse in the event and enables us to start the climbs early each day! They do have outstanding food and wine!
FOOD
Whilst in Verbier before and after the event there will be an organised pre-event meal on the Monday night and a celebration meal at the end of the event. Breakfast is provided at Mont Gele. During the event we will be eating breakfast and dinner at Cabane Mont Fort and taking lunch at a convenient restaurant on the mountain. We will provide advice and suggestions on snacks to bring in the pre departure information to ensure you keep energy levels up!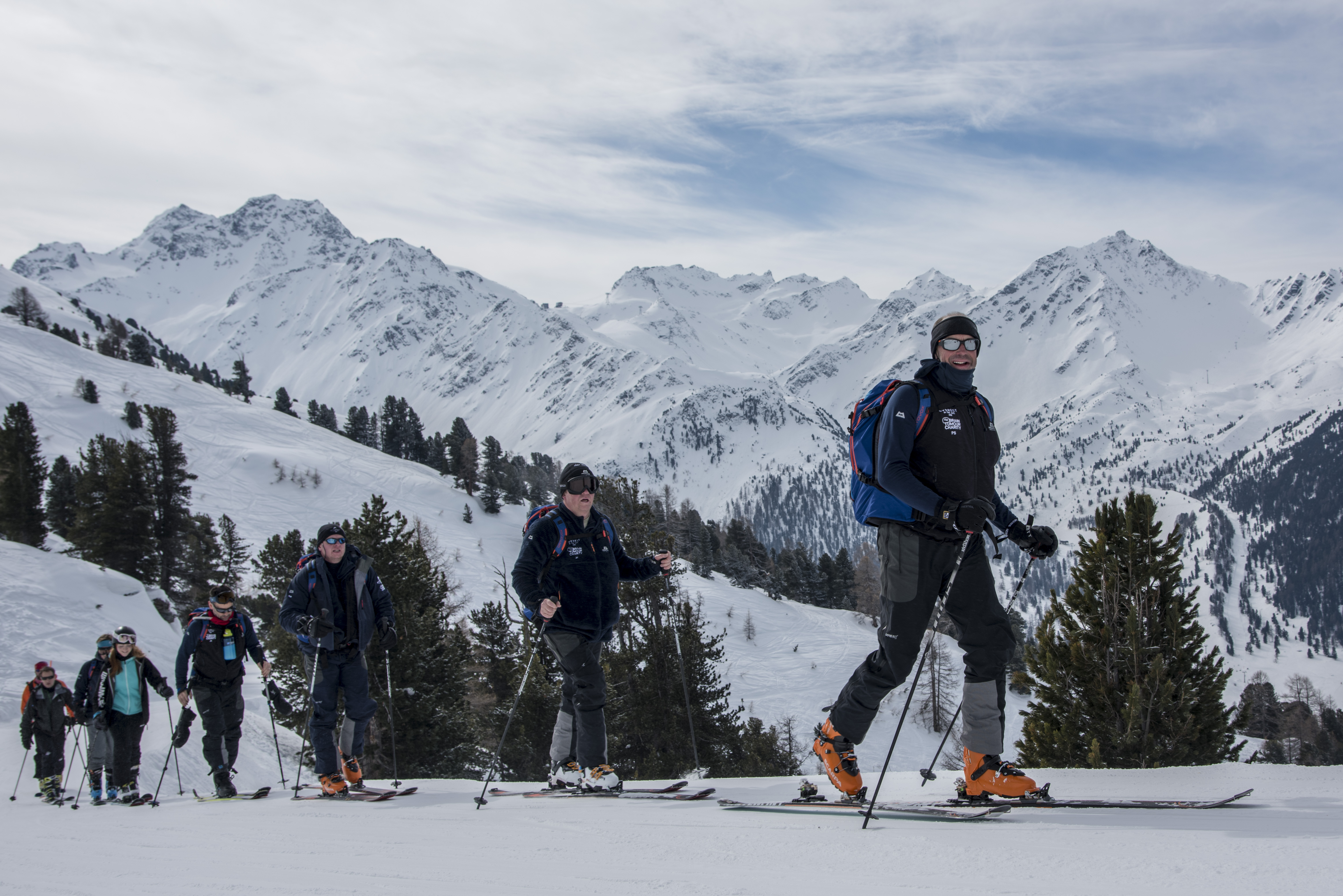 FITNESS
Everest in the Alps is achievable by anyone with a healthy and active lifestyle. You will, however, have to commit time and effort to training for the event. How far in advance and how much training will depend on your start point. Please also see our fitness page.
Minimum fitness requirements
Skin up hill on skis an average of 2250 vertical metres a day over an average distance of 12km over four consecutive days.

Ski downhill on average 2250 vertical metres a day on blue and red runs.

Carry a day sack with spare clothing, water and snacks (approx 8kg).

In mountain conditions at altitudes between 1500m and 3500m.

In weather that could include extreme cold, strong winds and poor visibility.
WEATHER
The temperature is likely to hover around freezing during daylight hours at resort level (1500m) and drops by approximately 6.5 degrees for every 1000m gained in elevation. In 2018 the team had temperatures of -30 first thing in the morning due to unseasonal cold weather. Wind chill, which can be significant at altitude, will reduce that temperature significantly. It is likely that the weather could include low cloud, snow and high winds! Wind speeds rise with altitude to gale force with driving snow. Visibility can be minimal. Weather reports will be received daily and briefed to the team. It is unlikely that weather will lead to a cancellation of the event, but it could lead to a change in tactics and routes.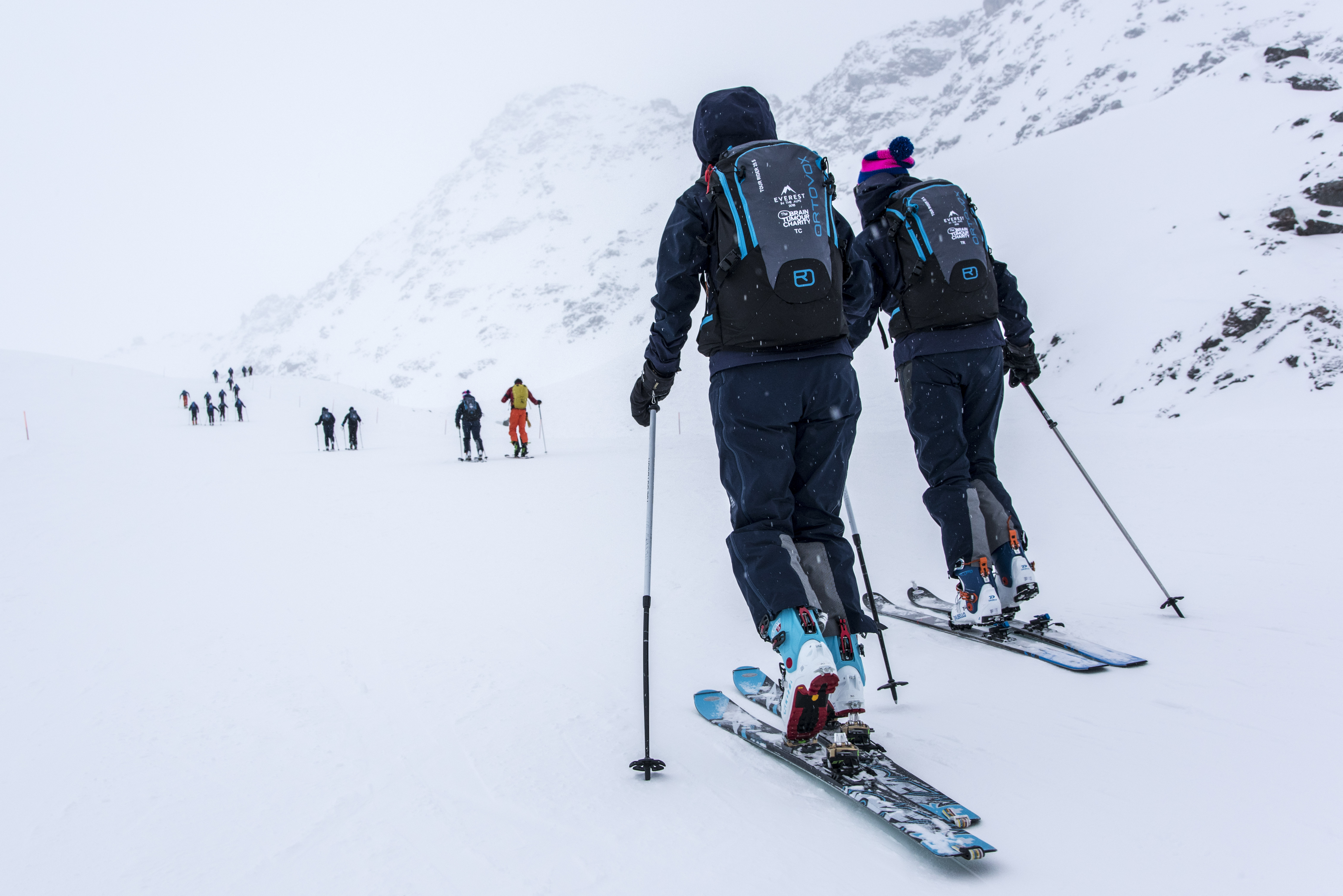 COST
The total cost of the event is £4250 and an initial deposit of £800 is required to reserve your place on the event, with the balance due 3 months (1 Dec 2019) prior to the event happening. This date is also the cut off date for cancelling the event if we do not reach the minimum number of participants.
Note: this cost is the administration fee for setting up, planning and running the event. This money does not go to charity. For more information on how the event is linked with charity, please see our "Choose your charity" page. It is also worth exploring the different ways of funding this trip, as not everyone will be able to self fund and it may be possible to fundraise to include the cost of the trip. This would need to be agreed with your chosen charity.
INCLUDED
Professional guides and assistant guides for each team.

Accommodation in Mont Gele and Mountain Hut – Cabane Mont Fort.

Breakfast in Mont Gele. Dinner on the Monday night and Friday night. Breakfast and Dinner in Cabane Mont Fort.

Kit transport to Cabane Mont Fort.

Masseurs at Cabane Mont Fort.

Technical Hard Shell Jacket (Gore tex or equivalent) and ski touring rucksack.

Event tracking.
NOT INCLUDED
International flights or transfers to Verbier.

Travel Insurance.

Lunch and snacks (allowing people choice).

Personal clothing with exception of technical hard shell jacket (a kit list will be provided).

Ski tour equipment (boots, skis, skins, poles, ski crampons) These can be hired if required. Please see our equipment page

Ski pass.
PRE TRIP INFORMATION
On booking a full information pack will be sent out with all the key information required prior to the event.
"I applaud your efforts to raise money for such a worthy cause, and I wish you every success in setting up the research programme under the Everest Innovation Fund. Good luck, fair weather, and may you all reach your goal of Everest in the Alps!"