The teams are back home now. EiA 2022 already feeling like a distant dream (or nightmare depending on your blisters!)
Each year that we have run EiA has brought it's own unique challenges. 2018 was the year the Beast from the East was raging and we had temperatures as low as -30 on the mountain first thing. 2020 was the year of the whiteout! Snow as far as the eye could see, which was not very far in those conditions!
This year we had beautiful blue skies and sunshine, which is always preferred but did make for a few very icy pistes to climb and the crampons had to come out. As always the guides knew exactly what they were doing and the teams adapted and we completed another epic Everest in the Alps.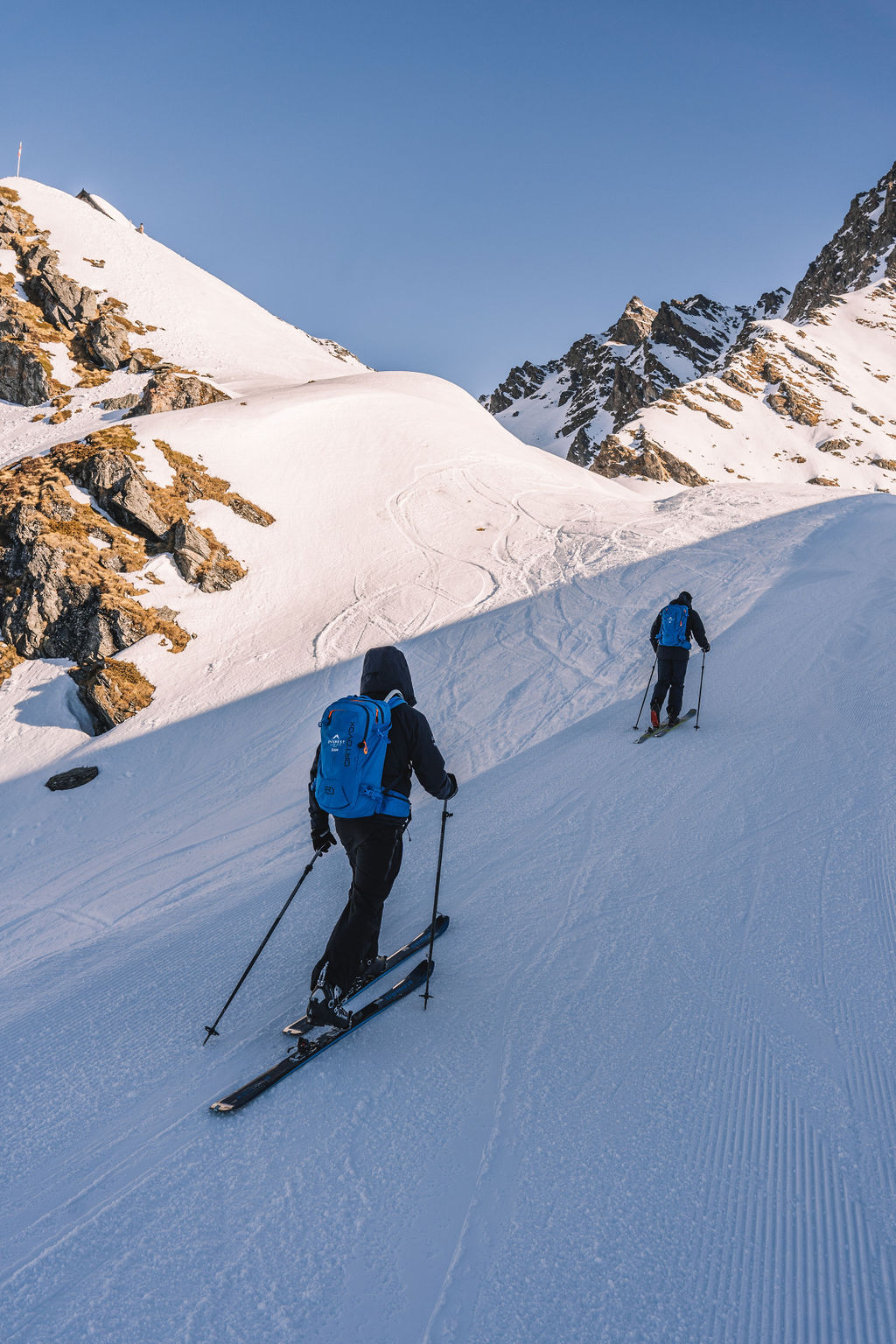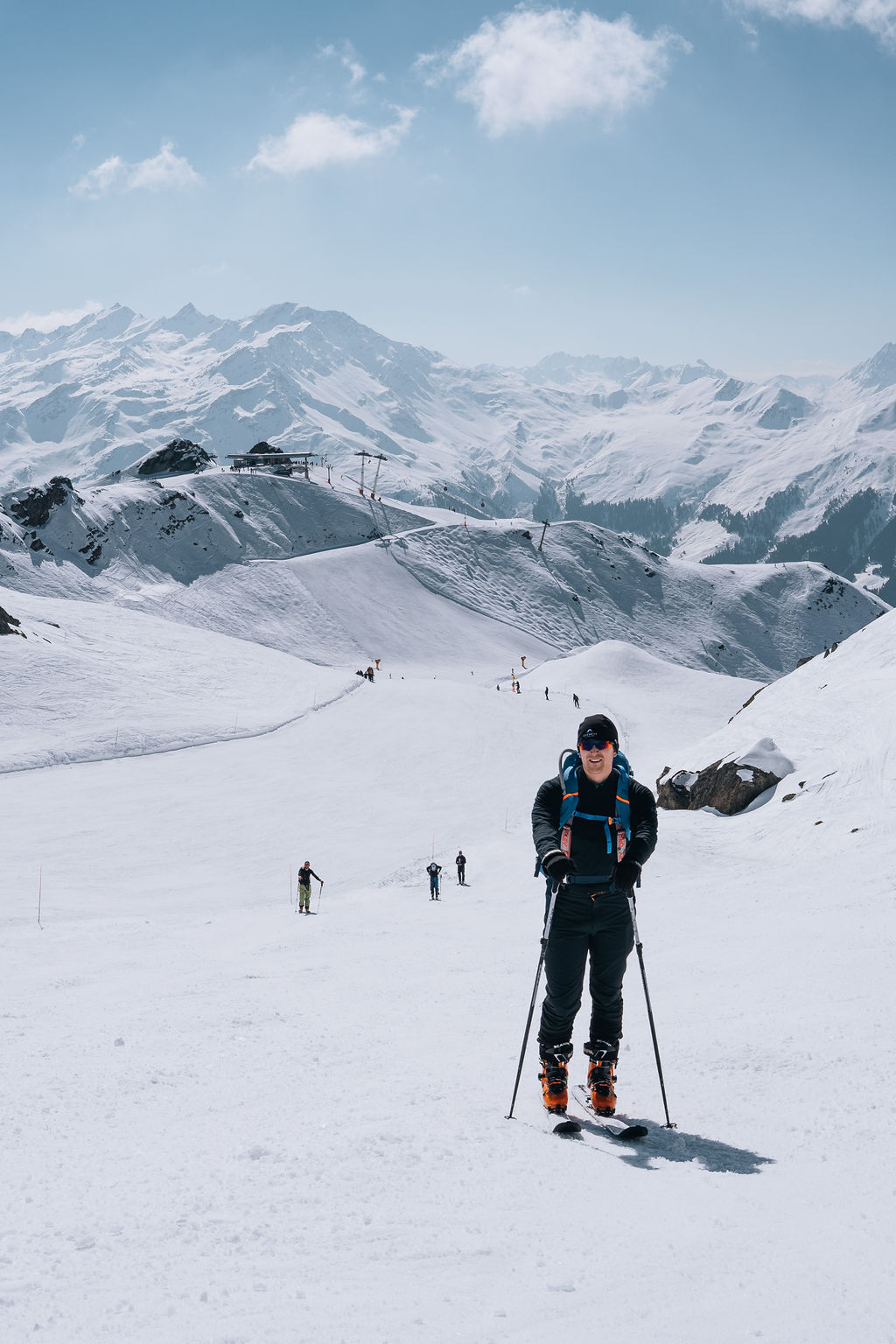 As always the reason we do this is to raise desperately needed funds for a range of charities, with the Brain Tumour Charity being particularly close to our hearts. So far the teams have raised over £140,00 just for the Brain Tumour Charity which we are over the moon about!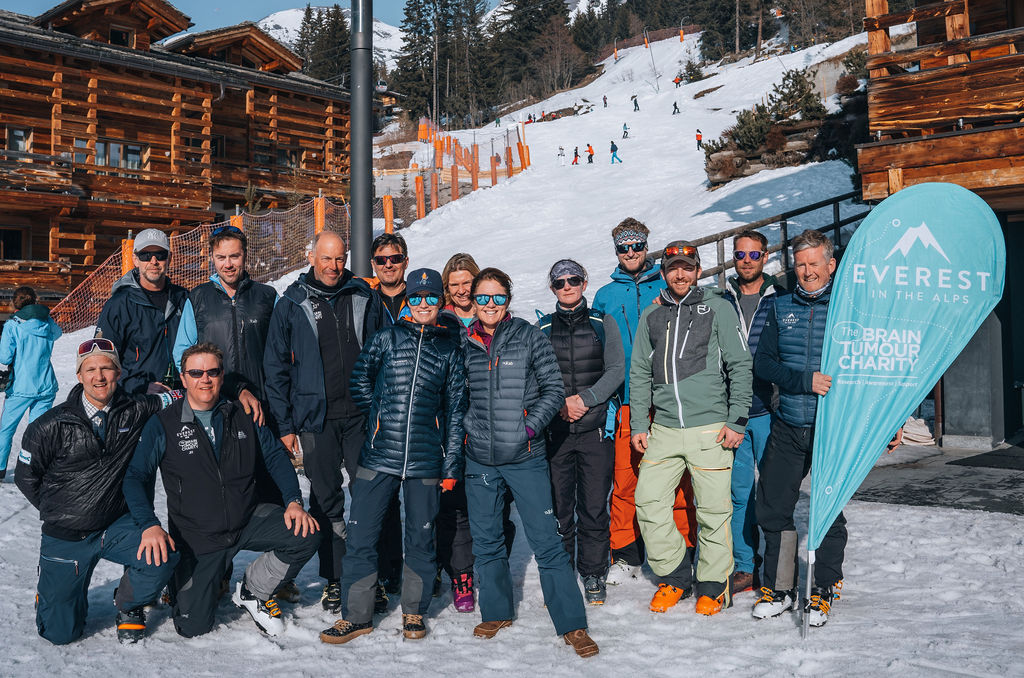 Feedback from the teams:
"I have to admit that it was a lot harder than I had anticipated.
Day 1 was a real eye opener being on skis for over 11 hours. Day 3 however was my own personal 'Everest' with a real concern that I may have to bin it at lunch. Both guides, Lachlan and Stuart, Stuart in particular, were very good at coaxing me back to recovery (I know they had a conversation about me returning to the hut at one stage!). Day 4 was just a day to get it done.
Recovery is also difficult as sleeping at that altitude was not conducive to a lowered heart rate!
Guides were brilliant, from briefing to care on the slopes. Event communication was excellent before and during the event.
All in all, a challenge that really is just that, a challenge!
It takes a Herculean effort to organise these events and I just wanted to thank you for such a huge experience. I've undertaken many challenges over the past 10 years, but nothing matches up to this (not even a non-stop bike ride from Padstow to London!). I'm sore, I'm broken but very glad I came.
Once again, many thanks for the organisation and for making the painful challenge somewhat more bearable when you know the little things are taken care of."
Jon Cooper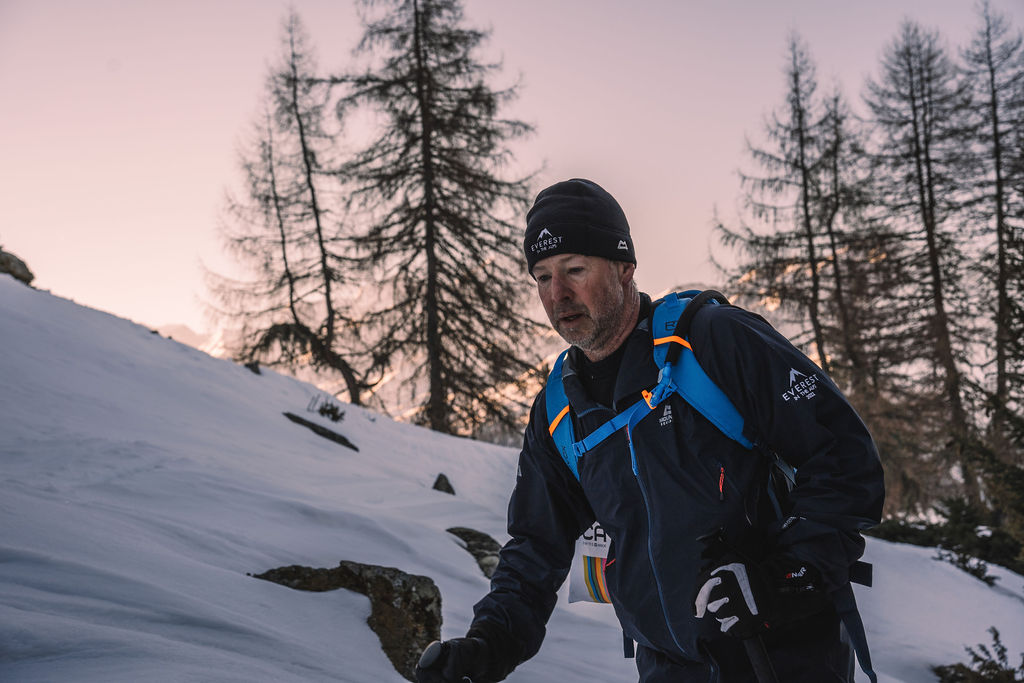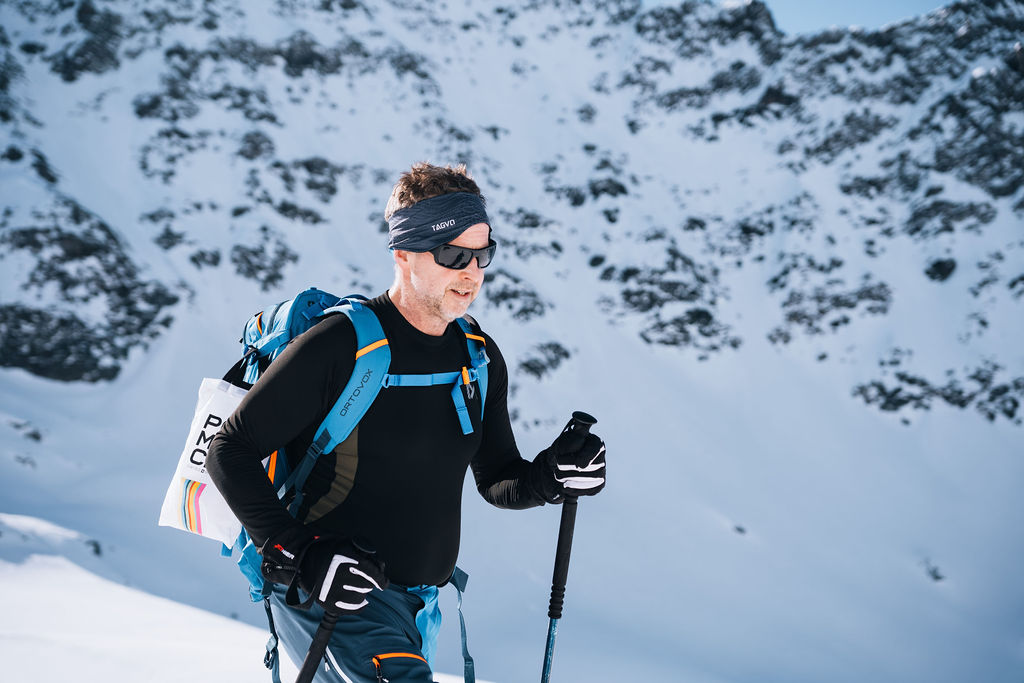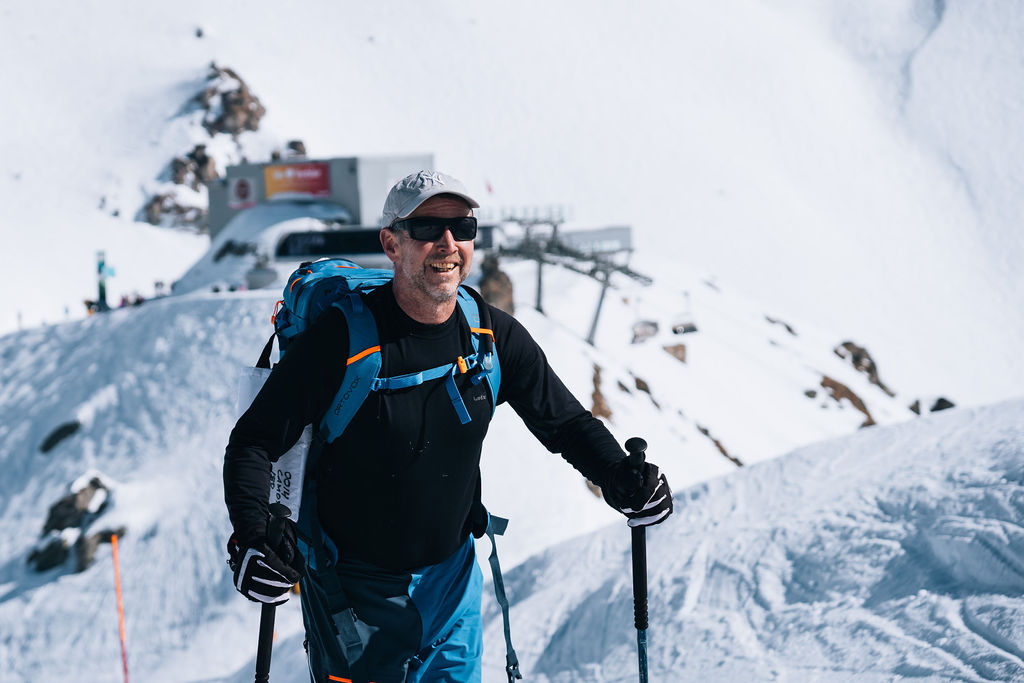 Thank you so much for a really tremendous opportunity to take part in EIA 2022.
Definitely a lifelong memory in so many ways. I loved the challenge, meeting some fantastic people and hopefully doing a little bit of good along the way.
Your vision and execution of EIA is genius. Please pass on my sincere thanks to all the team who really did an incredible job.
It was a fantastic week. Brilliantly organised and executed by the team and a really great experience shared with some fabulous people!
Charles Costa Duarte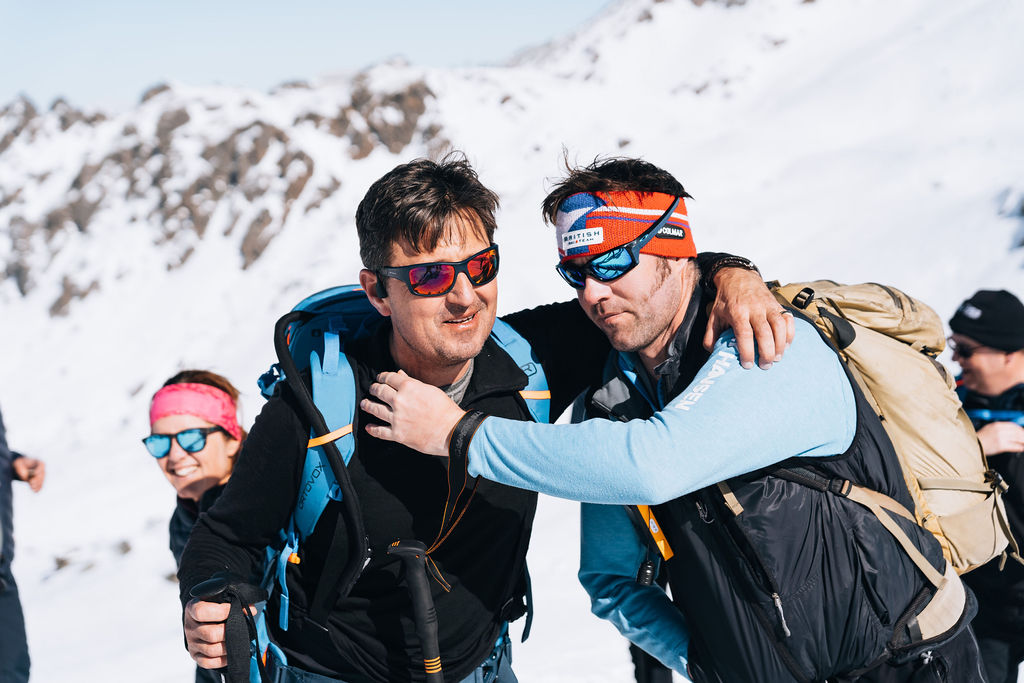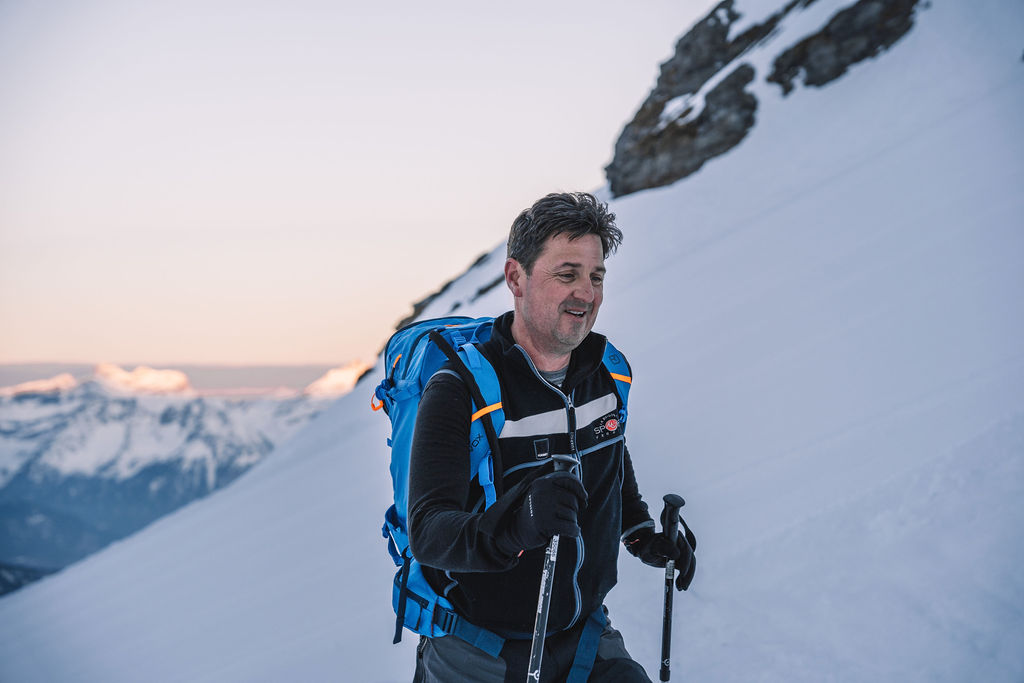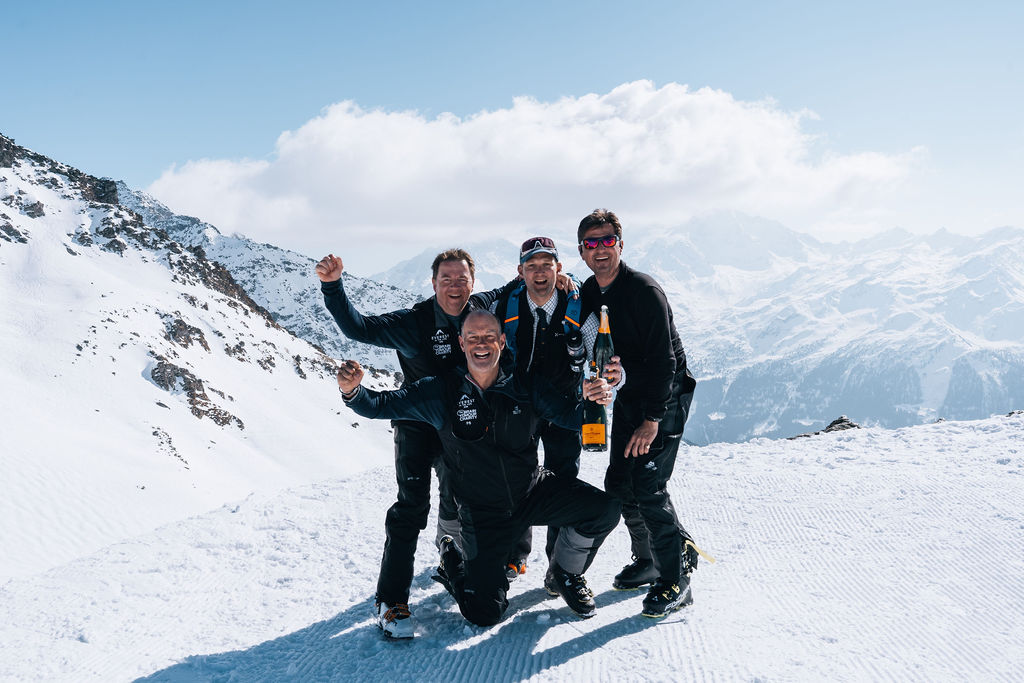 I really enjoyed all aspects of the event. I would say to anyone that it is challenging but do-able.
The guides were excellent, very encouraging, reassuring and also interesting.
The accommodation at the hut was great – a bit cold at first but fine! Food was good. Showers hot.
The best aspect of the event for me was the way the teams came together to support each other, it was also a privilege to be up so high away from the crowds to experience beautiful sun- rises and sunsets.
I am not a great skier which meant that the downhill bits tired me out way more than everyone else….. although I had skied almost every slope multiple times before it all felt far more challenging on touring ski's and when you are tired. If I was to do the event again I would concentrate on being a better skier!
Aisling Bowman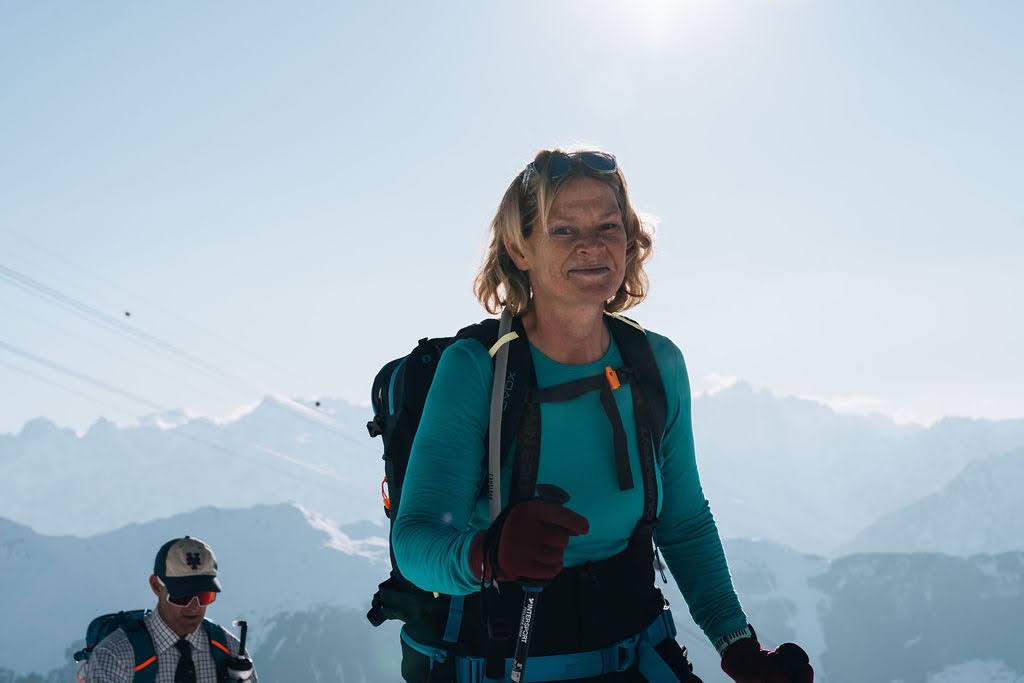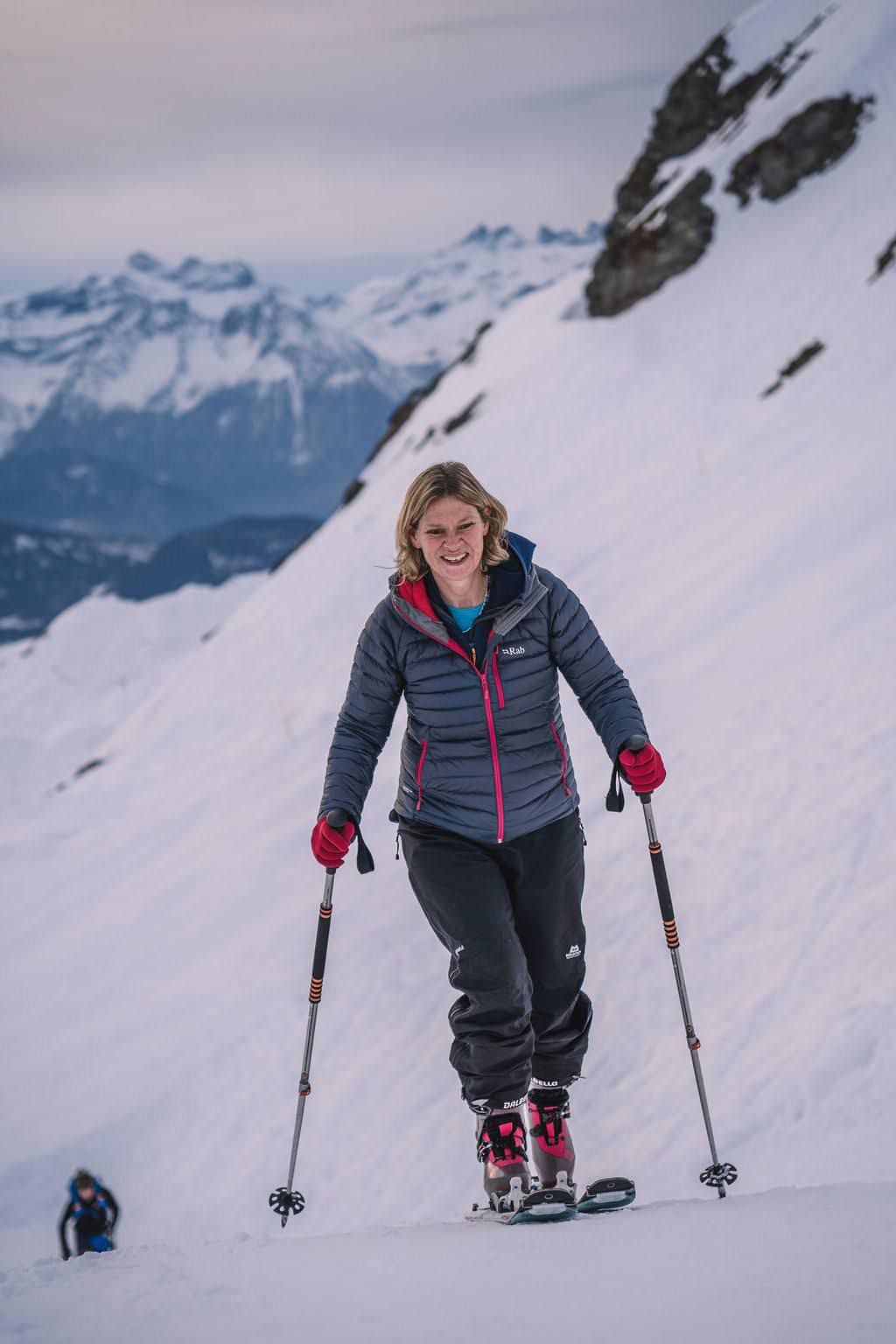 Thank you to everyone for an amazing week.
Lovely to meet such special people and share an unforgettable experience with you all!
Victoria Latreuille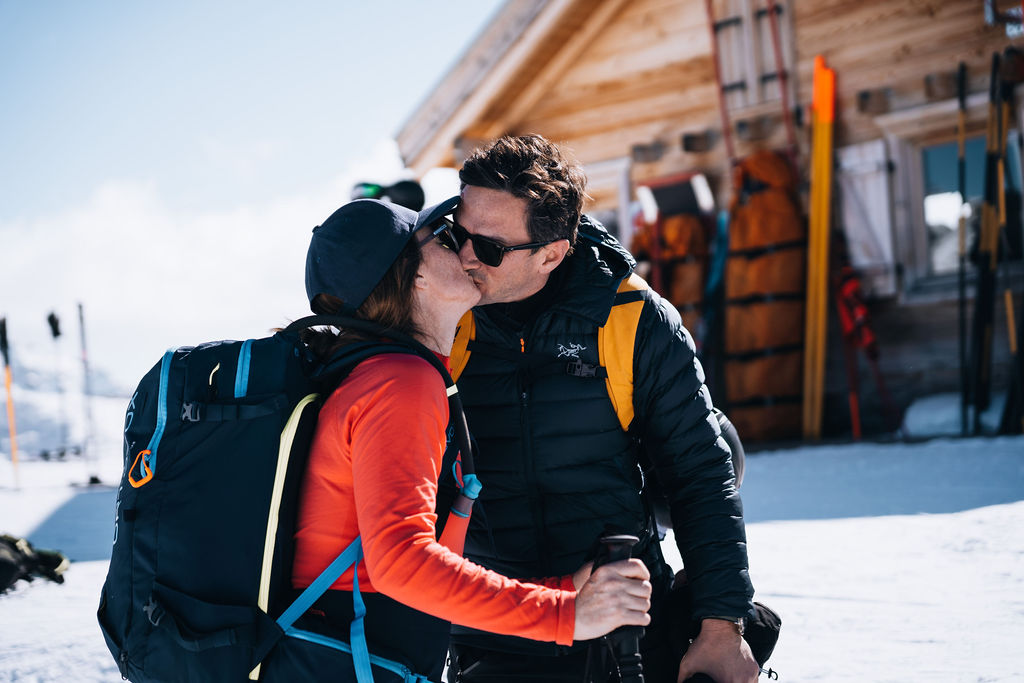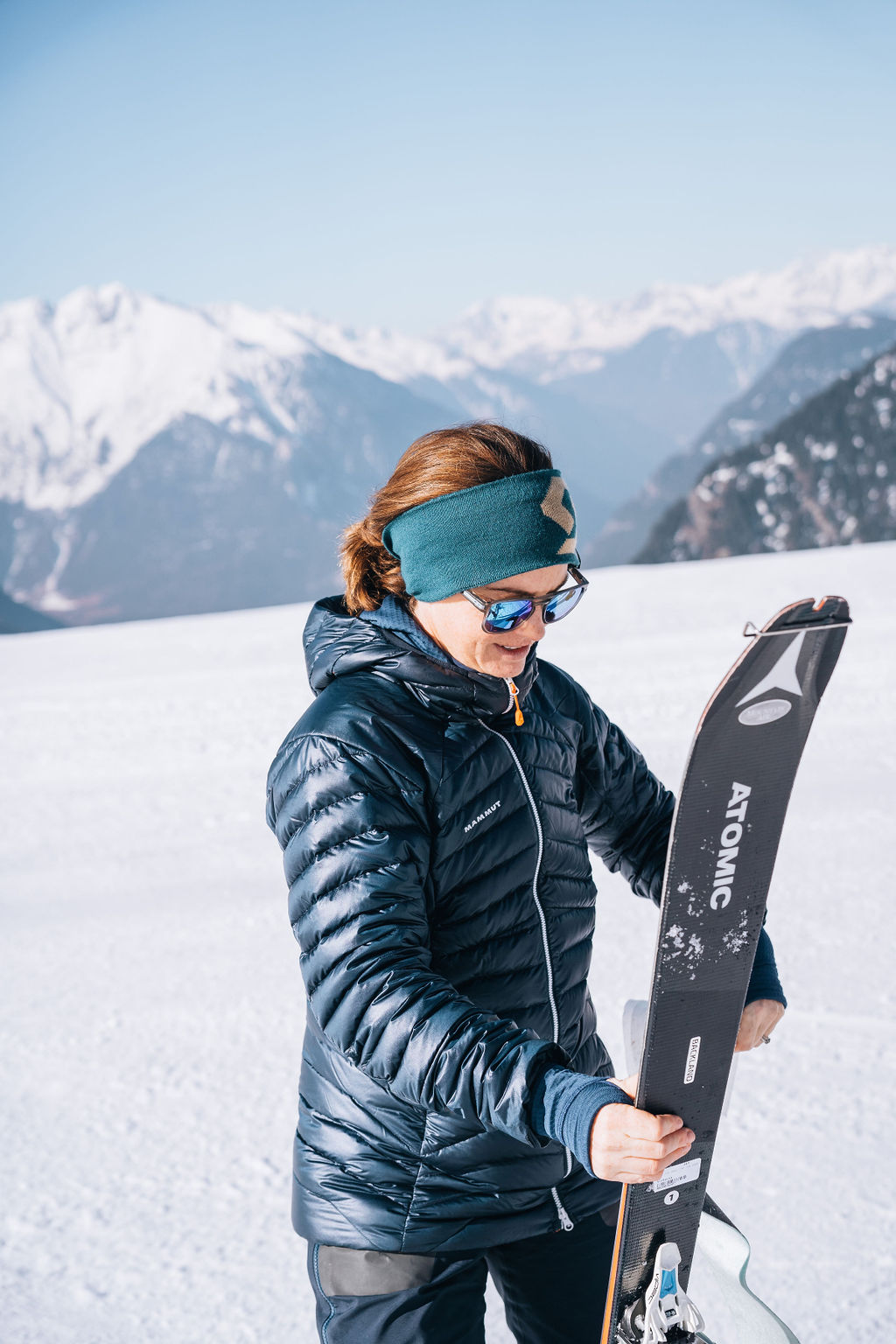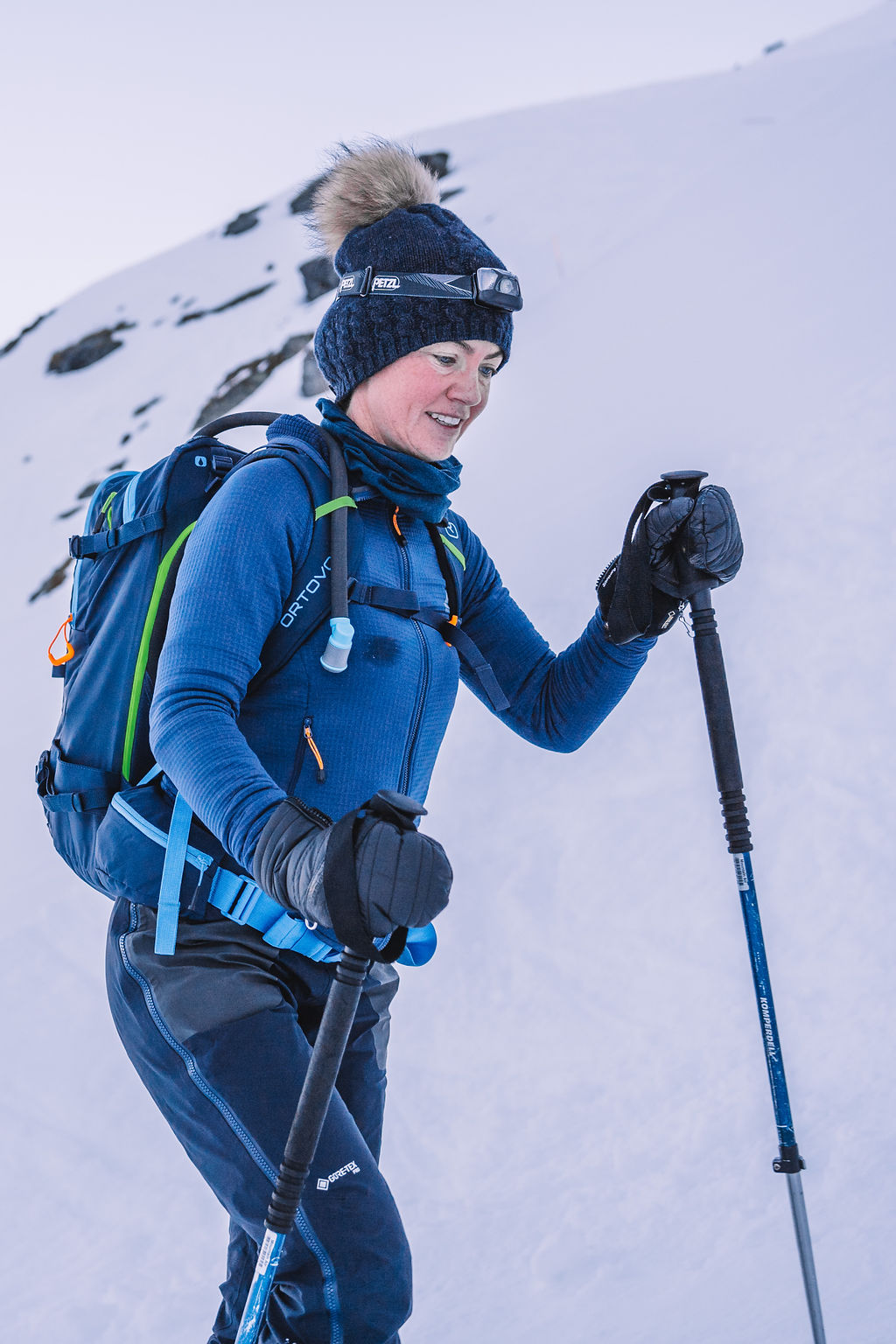 I found surprising delight in completing a hattrick of EIAs over 7 years but the 8848m vertical distance doesn't shrink with age it seems!
Through EIA, I have been very proud to support my Godson Toby and the amazing fundraising initiated by the Ritchie Family to support those suffering from a Brain Tumour.
Participation in the EIA challenge offers a complexity of emotions in both the run up to the event and absolutely during the event itself. Stepping outside of the limits of the comfort zone requires 'dealing with' at various points of the journey!
Ultimately it's a fantastic challenge for a brilliant and vital Charitable cause.
Jerry Hunter