Despite extreme conditions and temperatures as low as -30ºC, in February 2018, 30 determined ski-tourers successfully climbed 8,848 vertical meters to complete the Everest in the Alps: the Second Ascent Challenge.
Within the Swiss resort of Verbier, the ascent took place over four days. In partnership with the Brain Tumour Charity, teams from Smith & Williamson, Barclays, JP Morgan, Goldman Sachs, and global insurance broker, BMS, all dug deep to complete the Challenge and raise funds in support of the work initiated by the inaugural challenge three years previous.
"The vertical nature of the challenge presented everyone with their biggest problem. It's just not something most people were even remotely used to," explains Rob, founder of Everest in the Alps. "When we had low moments, we talked about Toby, and reminded ourselves why we were there."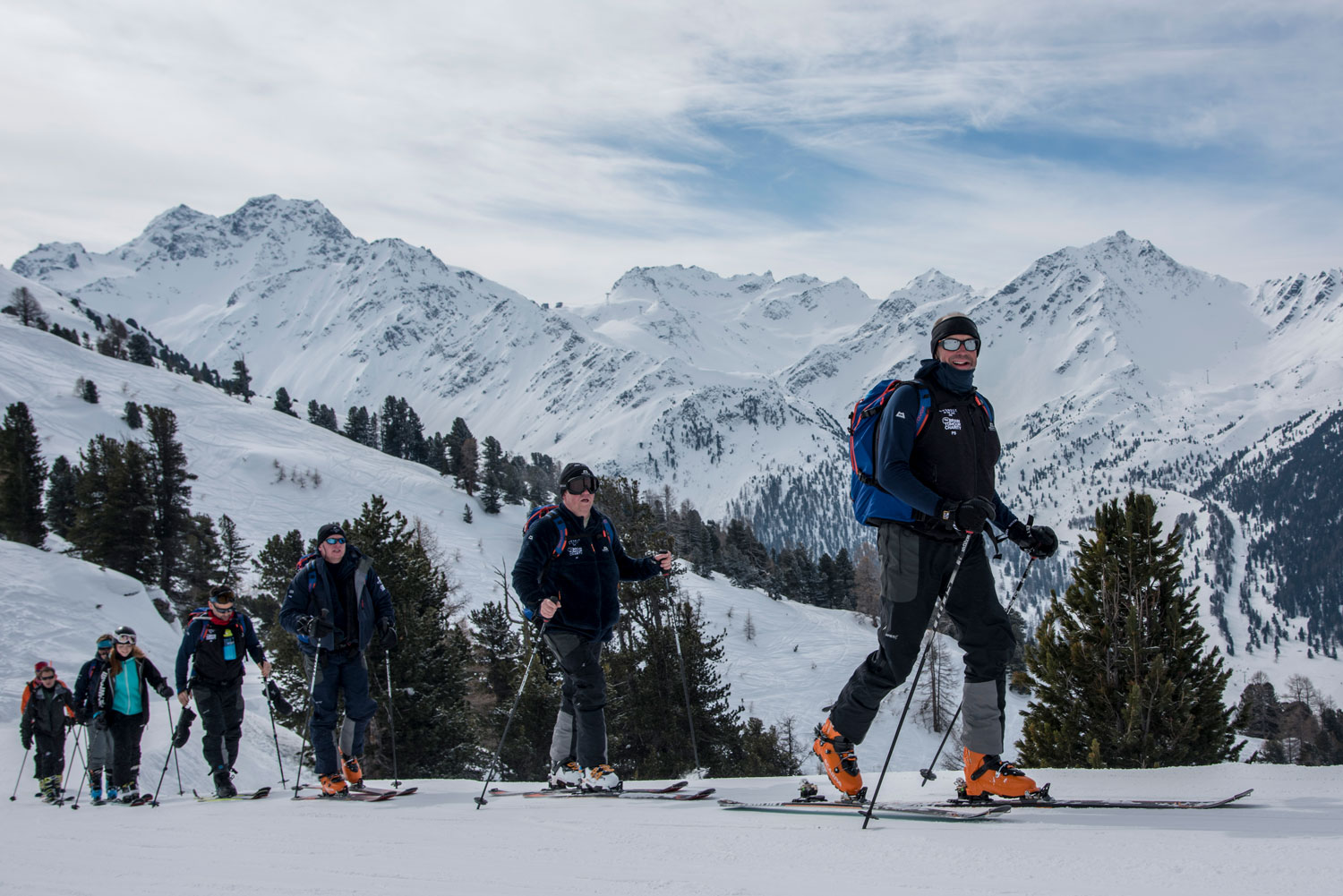 Amongst the 2018 teams, Phil Spencer, Channel 4 presenter of Location, Location, Location joined the charity's epic challenge.
"It was simply incredible and something I would never have thought I'd have been able to achieve," says Phil. "Something that really resonates with me is talking about Toby's Everest and the challenges he faces. This is our big challenge. I know I will never take part in such a physical challenge as big as this, so it's my personal Everest."
Over the four days skiers were pushed to their limits and beyond as they ascended up to 2,500 metres each day, burning calories equivalent to completing 8 back-to-back marathons over the course of the Challenge.
"The changing weather patterns made the expedition incredibly hard," continues Phil. "The legs and body worked well but it was the relentlessness that got to us. It was every single minute, from the moment you woke until you went to sleep."
IFMGA Mountain Guide, Harry Taylor, was the lead guide for the challenge. He's climbed on Everest nine times, and is the second British man to have reached the summit without supplementary oxygen.
"This was planned to be a physical event but the temperatures we are experiencing today are not a million miles from the -36°C temperatures I experienced on my summit day on Everest," Harry explains. "It's a very real test, and a very real experience for the teams which I'm sure they'll remember for a long time."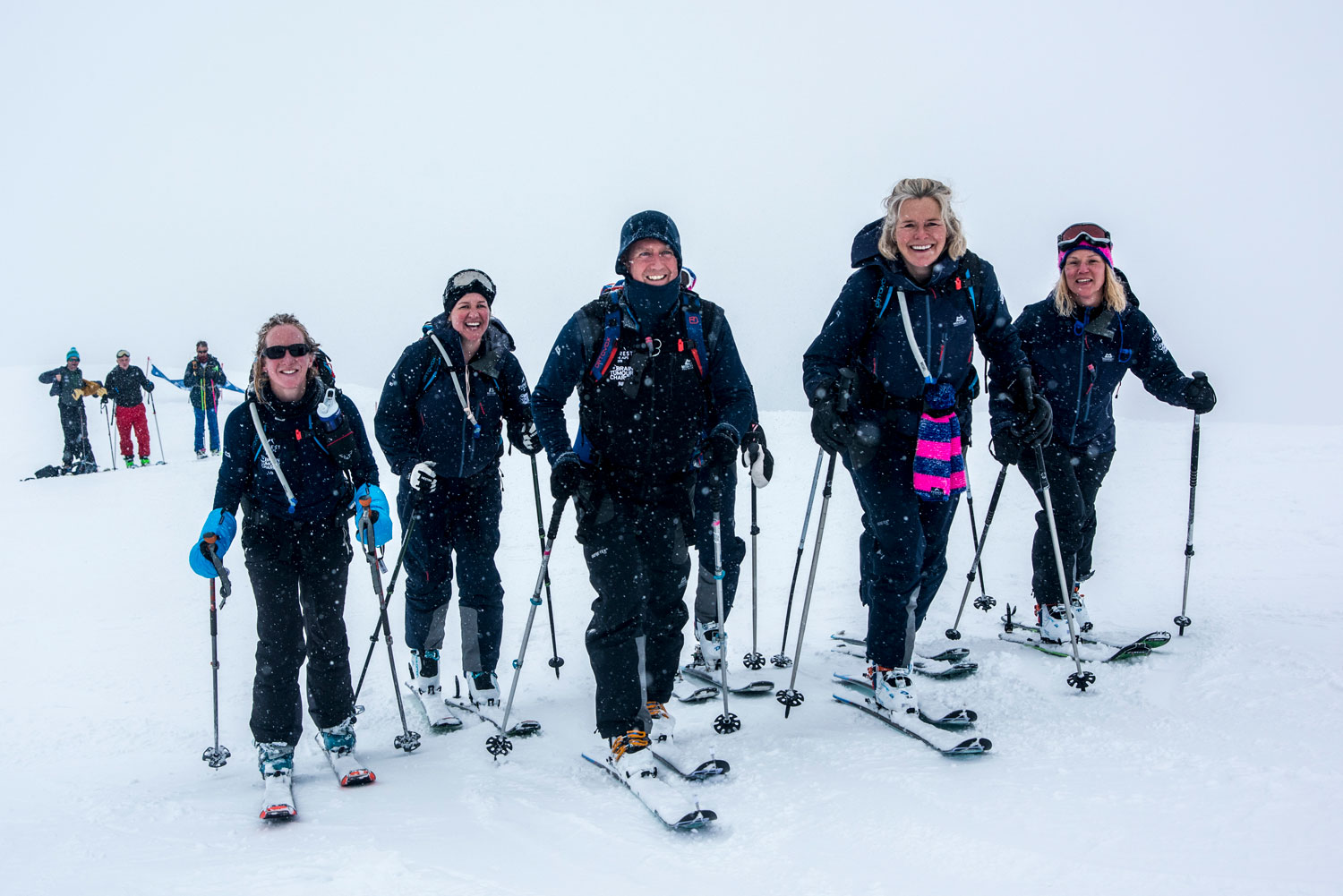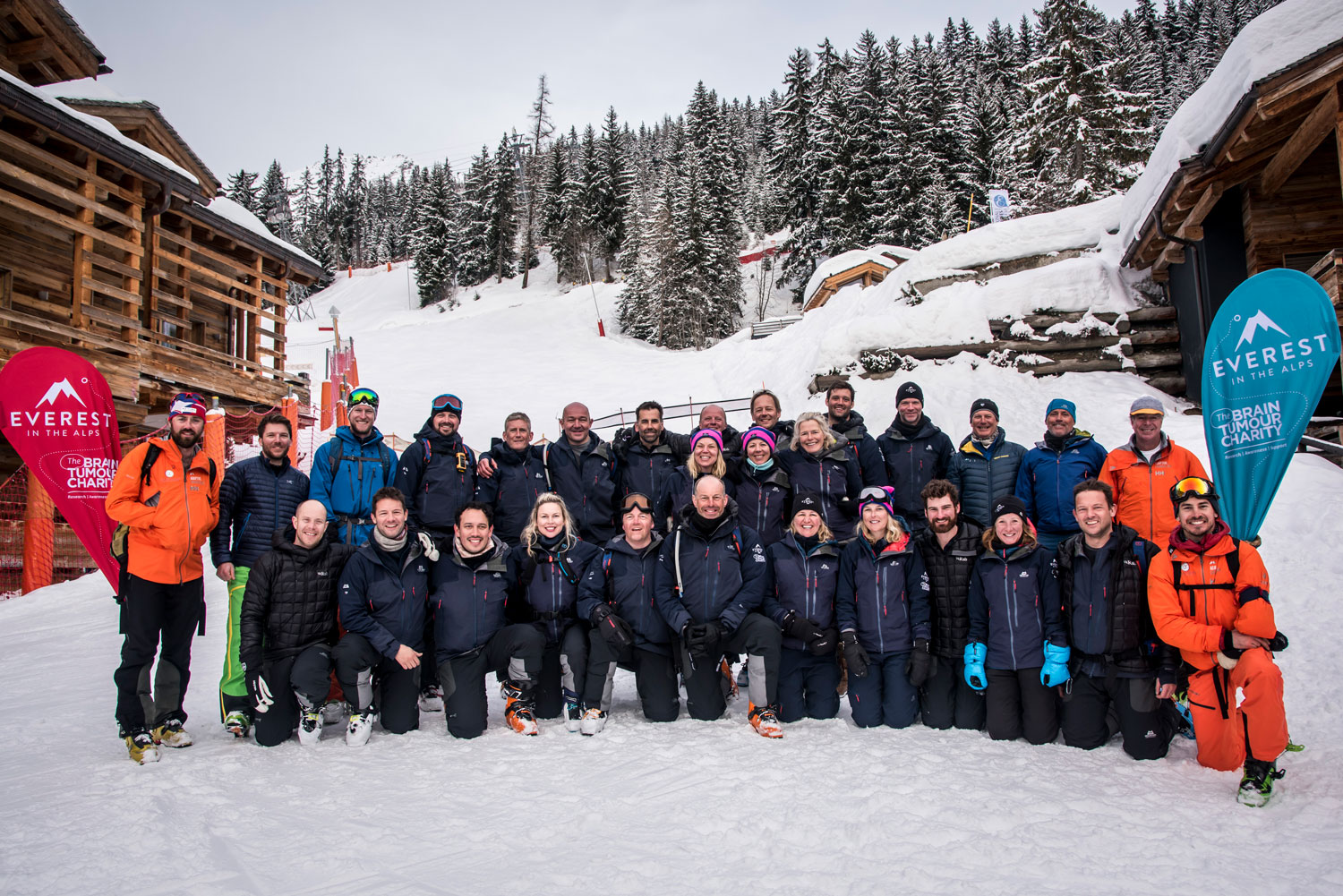 Throughout the climb, the teams spent the nights in mountain huts, a chance to gather their strength and shelter from the extreme temperatures whilst allowing them to continue their climb at first light from where they left off. Long days meant that they had to be back on the slopes as early as 5:30am.
"It was the ultimate elation; everyone was tired, happy, emotional. You name it," Phil concluded.  "It was a wonderful feeling, finally finishing such a remarkable challenge."