Jerry Hunter of EiA 2022
I found surprising delight in completing a hattrick of EIAs over 7 years but the 8848m vertical distance doesn't shrink with age it seems!
Through EIA, I have been very proud to support my Godson Toby and the amazing fundraising initiated by the Ritchie Family to support those suffering from a Brain Tumour.
Participation in the EIA challenge offers a complexity of emotions in both the run up to the event and absolutely during the event itself. Stepping outside of the limits of the comfort zone requires 'dealing with' at various points of the journey!
Ultimately it's a fantastic challenge for a brilliant and vital Charitable cause.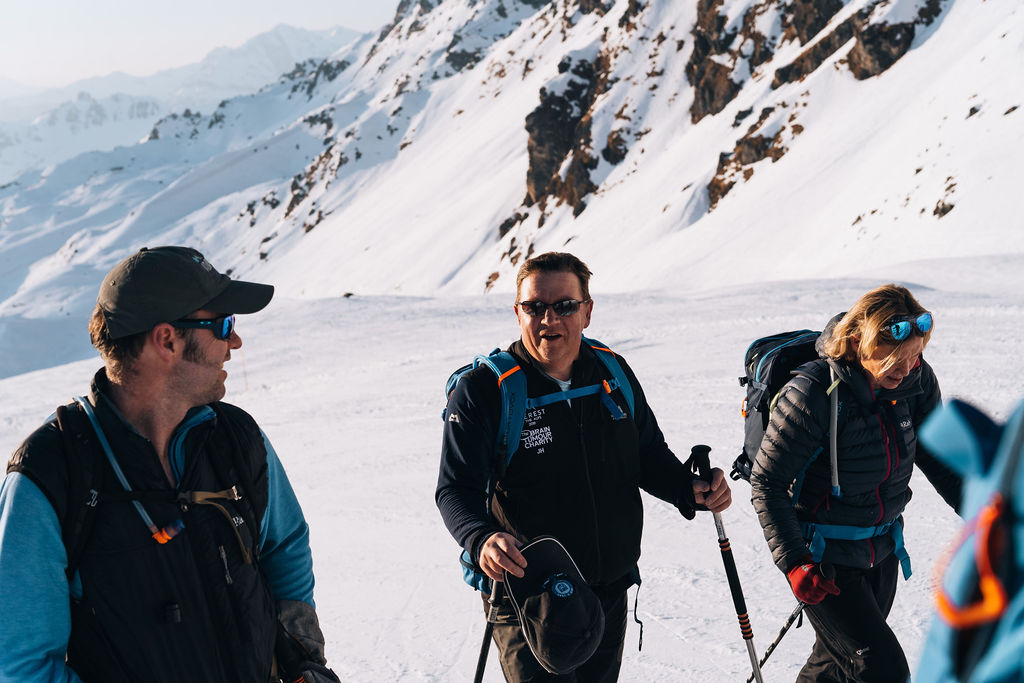 Aisling Bowman of EiA 2022
I really enjoyed all aspects of the event. I would say to anyone that it is challenging but do-able.
The guides were excellent, very encouraging, reassuring and also interesting.
The accommodation at the hut was great – a bit cold at first but fine! Food was good. Showers hot.
The best aspect of the event for me was the way the teams came together to support each other, it was also a privilege to be up so high away from the crowds to experience beautiful sun- rises and sunsets.
I am not a great skier which meant that the downhill bits tired me out way more than everyone else….. although I had skied almost every slope multiple times before it all felt far more challenging on touring ski's and when you are tired. If I was to do the event again I would concentrate on being a better skier!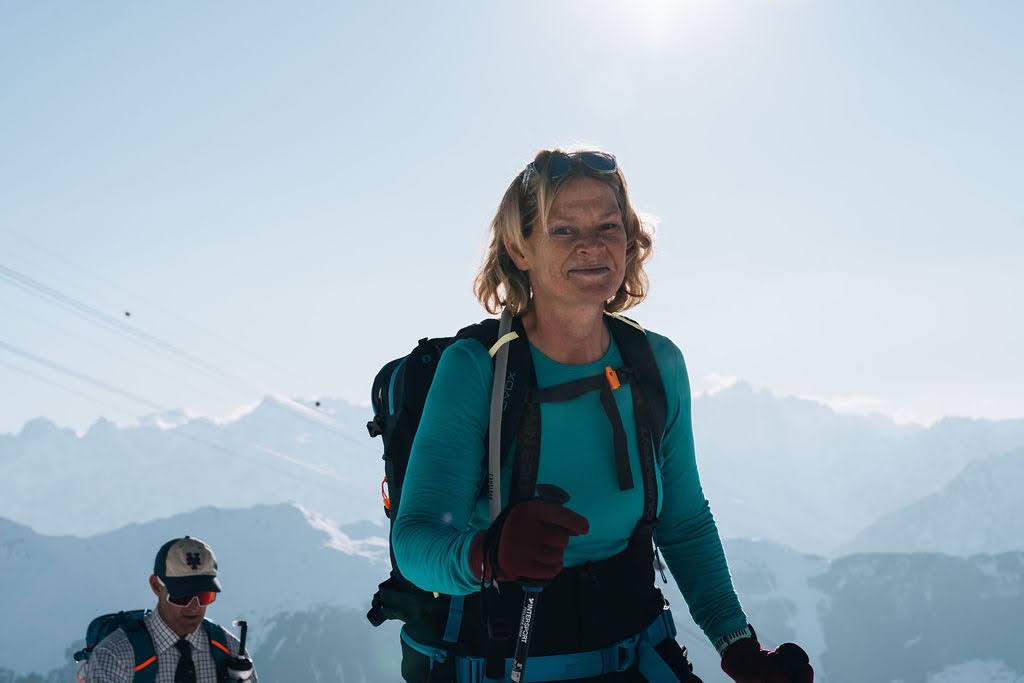 Charles Costa Duarte of eiA 2022
Thank you so much for a really tremendous opportunity to take part in EIA 2022.
Definitely a lifelong memory in so many ways. I loved the challenge, meeting some fantastic people and hopefully doing a little bit of good along the way.
Your vision and execution of EIA is genius. Please pass on my sincere thanks to all the team who really did an incredible job.
It was a fantastic week. Brilliantly organised and executed by the team and a really great experience shared with some fabulous people!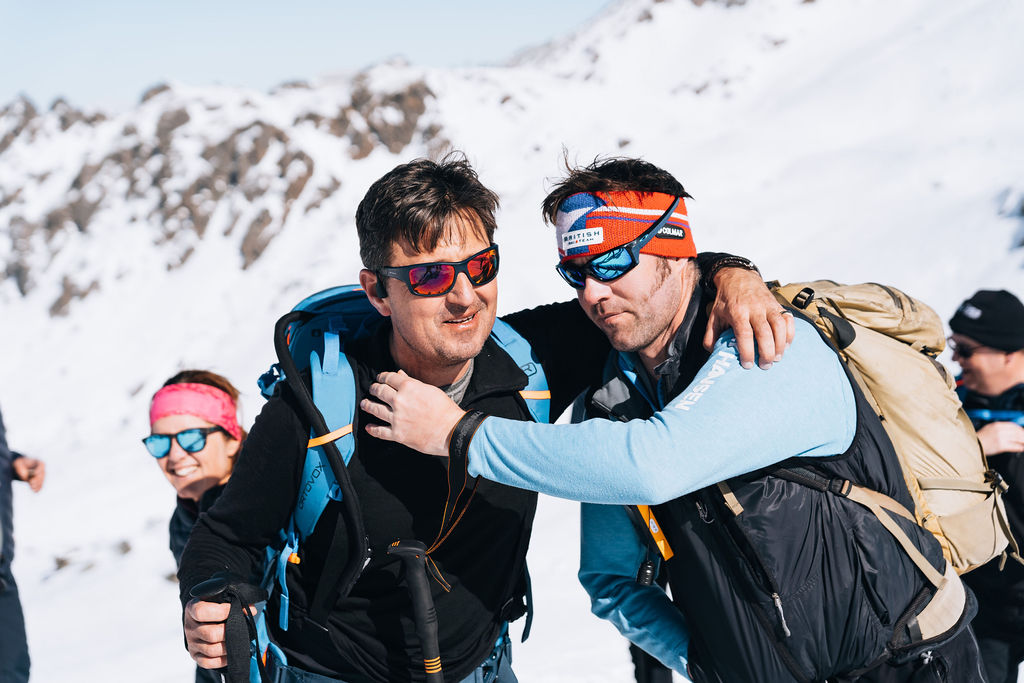 Jon Cooper of EiA 2022
"I have to admit that it was a lot harder than I had anticipated.
Day 1 was a real eye opener being on skis for over 11 hours. Day 3 however was my own personal 'Everest' with a real concern that I may have to bin it at lunch. Both guides, Lachlan and Stuart, Stuart in particular, were very good at coaxing me back to recovery (I know they had a conversation about me returning to the hut at one stage!). Day 4 was just a day to get it done.
Recovery is also difficult as sleeping at that altitude was not conducive to a lowered heart rate!
Guides were brilliant, from briefing to care on the slopes. Event communication was excellent before and during the event.
All in all, a challenge that really is just that, a challenge!
It takes a Herculean effort to organise these events and I just wanted to thank you for such a huge experience. I've undertaken many challenges over the past 10 years, but nothing matches up to this (not even a non-stop bike ride from Padstow to London!). I'm sore, I'm broken but very glad I came.
Once again, many thanks for the organisation and for making the painful challenge somewhat more bearable when you know the little things are taken care of."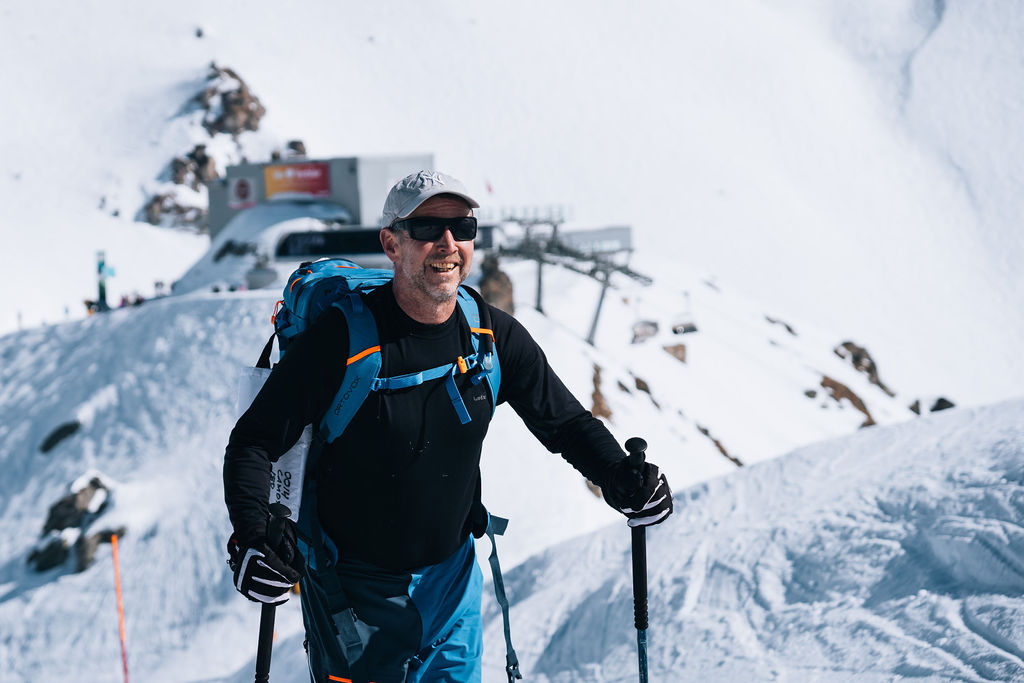 Charlie Birchall of Team Summit 2020
"I'd just like to say how wonderful the whole experience was – I'd do it again a heartbeat if I could! As I said in my IG post, I came in to the challenge not knowing a soul, and each and every person made me feel so welcome, everyone was so friendly and supportive and a joy to be around. To do something like that is massively out of my comfort zone and I was terrified in the lead up to it….but within hours of setting off on Tuesday I realised there was absolutely nothing to worry about! The teams were fabulous, the guides were superb and it was great to meet such a variety of different people.
You, Olivia, Louise and Louisa and everyone behind the scenes were so efficient and that really helped – it was lovely to come back to your smiling faces at the end of the day!
It's such a good cause and it's such an 'out there' challenge to do to raise money for the things that mean the most to you, If anyone is on the fence about it, I'd tell them to jump straight in – after going through what we have with Amy over the past year, it felt so good knowing I was making a difference 🙂
Thanks to everyone again, you are all superstars."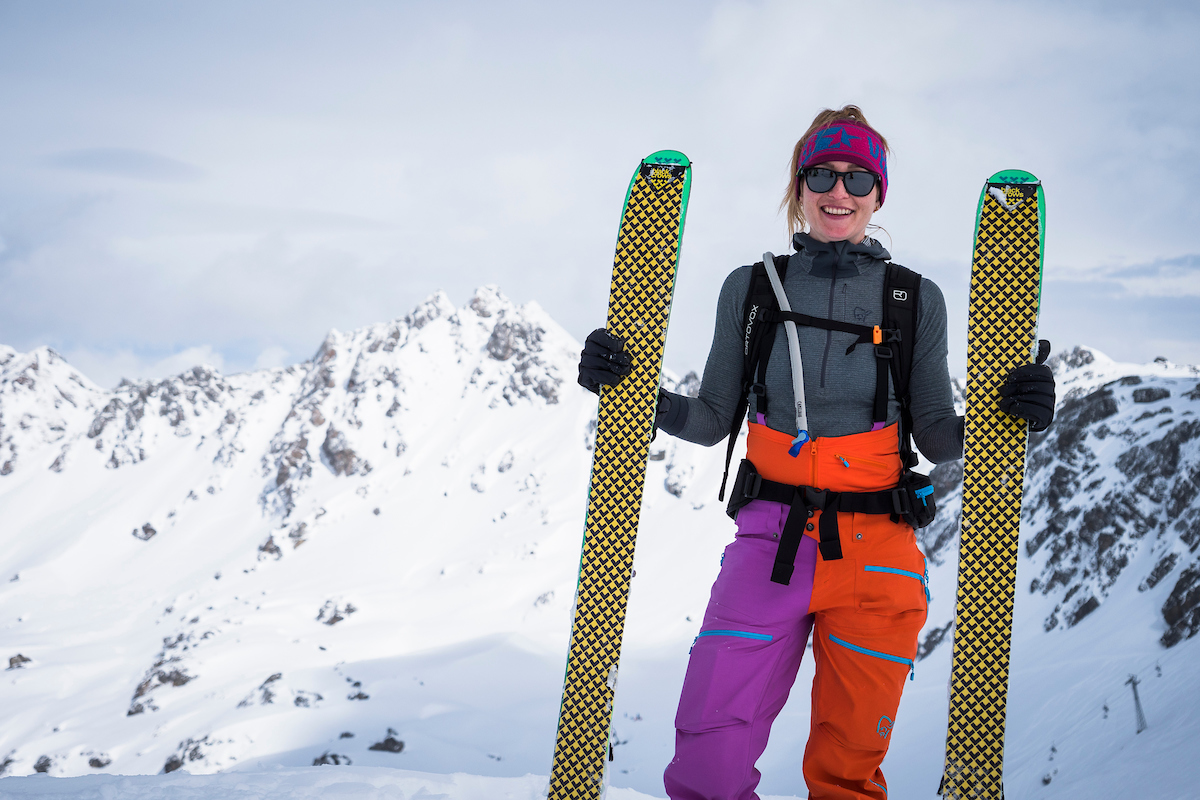 Duncan Fraser of Team Summit 2020
"Thank you for organising a most amazing event,
To be honest I think there is very little that needs to be improved. The guides are first class and the accommodation works well. The web site is also excellent.
The only thing I noticed was that those that hired their own equipment, particularly boots, suffered from foot problems. Not sure there is much you can do about that apart from encouraging people to buy their own boots and wear them in!"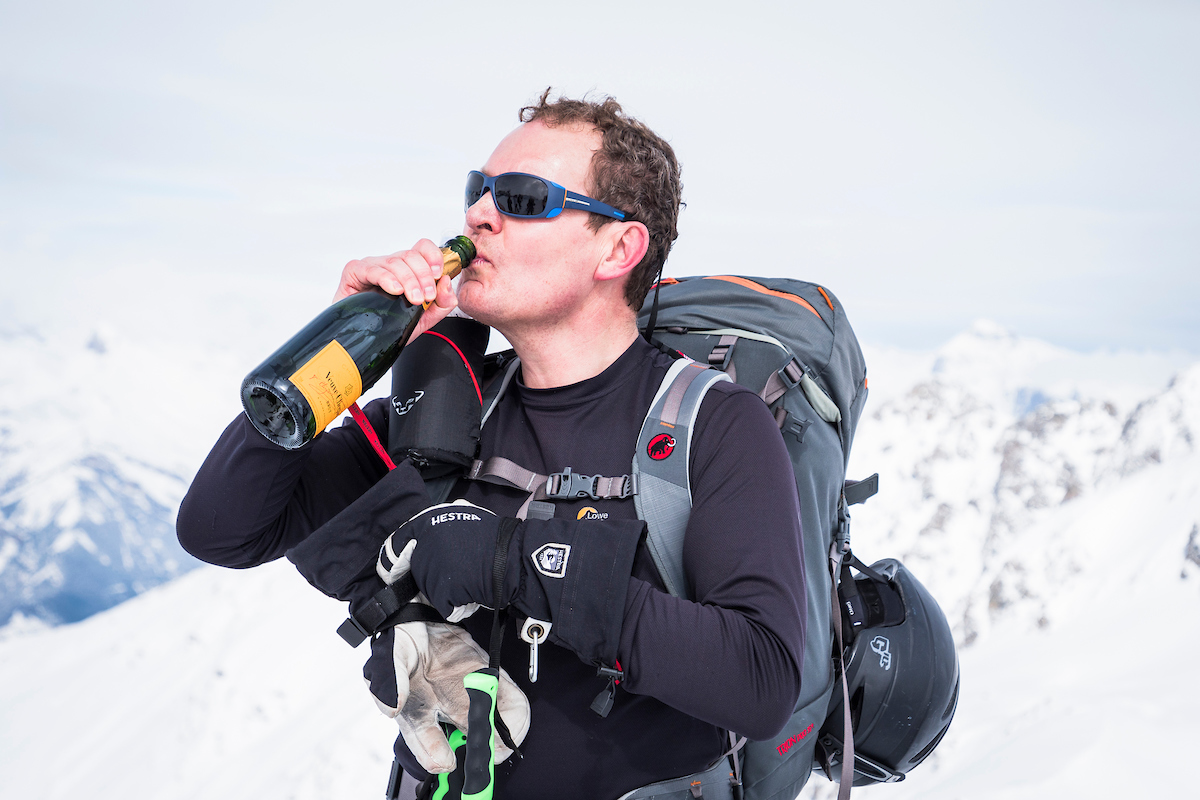 Camilla Norton of Team Norton 2020
It was about this time last week that Team Norton were crossing the finishing line! I just wanted to write and thank you all for organising such an amazing challenge and for looking after us all so well. It was our absolute pleasure to take part in such a worthwhile expedition and indeed meeting you all. I know how much organisation these things take and you all made it all look so easy!
Anna & Oli – you moved us around seamlessly, Lou & Lou – you saved us and Tom, team leader we couldn't have done it without you!
I feel we may be back at some point to challenge ourselves once more and raise money for your continued research – so many of our friends (all of whom are avid skiers) have expressed huge amounts of interest so Team Norton may well reappear with different faces!
Once again, thank you so much for all your hard work.
With very best wishes,
Camilla x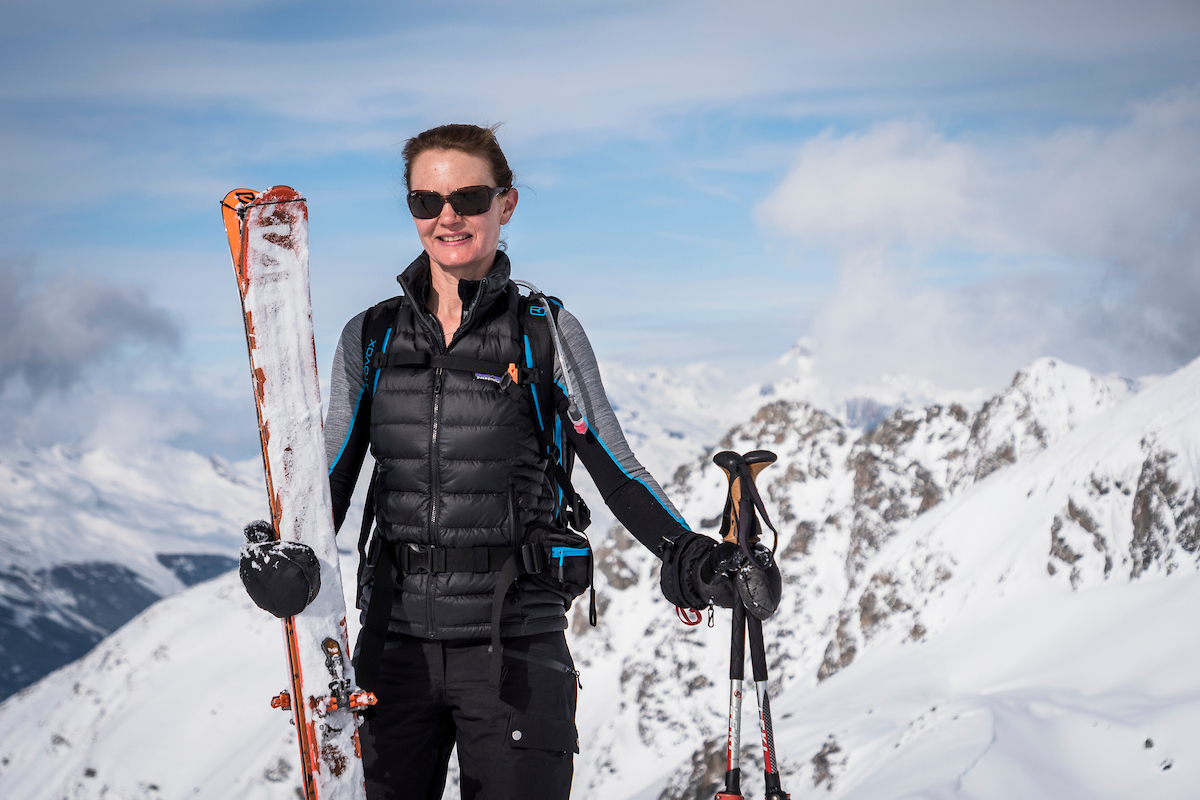 Kate Burgin of Team Artemis 2019
"We embarked on this to raise money for causes desperately in need of funding – to enable research and the trials required to solve puzzles that up to now have continued to allude us.  For that and for the peripheral reasons we all carry with us when embarking on a challenge, this was a deeply personal and emotional enterprise. The success of life's experiences invariably come down to the myriad of people involved – the collaborations and relationships that emerge.  The contributions of each individual, the interactions of all, dictating whether or not the experience, each experience takes wing. In the case of EIA, this collaborative spirit, the shared emotional goal, the skill of those leading us and the energy from the mountain and those with us, created a perfect updraft on which to soar.
To our guides… Tom, Harry, Martin, Nick, Lachlan, Johnny
The miraculous undertaking of accommodating and moulding a disparate group of individuals with little to no experience of what was ahead, into a cohesive unit able to take on the challenge we faced on the mountain was performed seamlessly and with such adept mastery it belied the enormity of the task. It was an honour beyond dreams to be among all of you as you effortlessly directed, supported and fine-tuned the dance we did each day. Asguides you were expertly crafting us into an efficient machine of constant movement, military background undeniable – not the reality TV version – but strong, calm, insanely experienced individuals full of humour, humility, integrity, observation and the most incredible skill of all – the ability to make others want to work hard for you through a quiet confidence.  The collective talent and experience alone was awe inspiring but it was your presence, observation, and quiet grace in orchestrating a platform where each of our aspirations grew as you and the mountains asked more of us, enabling the mountains, the sun, the sweat, the pain, the wind and snow, the cold all to become part of the privilege of taking part in life. What each of you has contributed in life up to this point is humbling, what you have yet to contribute is beyond comprehension and we hope beyond hope and with extreme reverence that we will be graced with the opportunity to be part of another adventure amidst your company.
To the teams… the rest of Artemis, Blackline, Sagarmatha and of course Tobias
All of you 'brought it' for this event… my god, what a group of people! It was impossible to not enjoy every minute of the time spent with all of you. The tentative first hours – trying to figure everyone out, whether we could spend 4 days and nights in intense co-existence with all of you and where we would slot in. Very aware that we could have done this challenge with people we did not gel with, you made the coming together each evening to compare notes, blisters, pain, exhaustion, stories and sense of accomplishment an absolute delight.  Who knew we would so look forward to being crammed into a mountain hut with a bunch of strangers each night! – to laugh and smile, to learn and be enriched by such good company. We were honoured to be part of this event, but also to meet all of you and know there will be a great connection between all of us for the future.
To Rob and the Ritchie family…
The trite statement of without you none of this would have been possible seems deeply callous considering the circumstances in which this all began and we wish beyond wish that those circumstances did not exist.  But you have taken the absolutely brutal hand life has dealt and risen to challenge it in the most extraordinary way. It is beyond admirable what you have achieved. Not unexpected or unsurprising that you would put all of yourselves into this cause, but astonishing that you would embark on an enterprise giving the rest of us the possibility to walk alongside you. The care and thought that has gone into making this the most professional outfit imaginable, the time, the research, the collaboration with Secret Compass, have created an experience like no other and one that leaves you wanting more and badly wanting to be involved.  EIA has a lot to tell us… about what you can achieve, how things should get done, about what is important, about how to dream big but… it does all of this, and so much more, quietly and without ego. In this it is immutable, indeed it is un-improvable as it serves its purpose to perfection… and in doing so it has given us all our wings back and a new way of discovering ourselves again.
… to each of you  – thank you for an unforgettable experience!"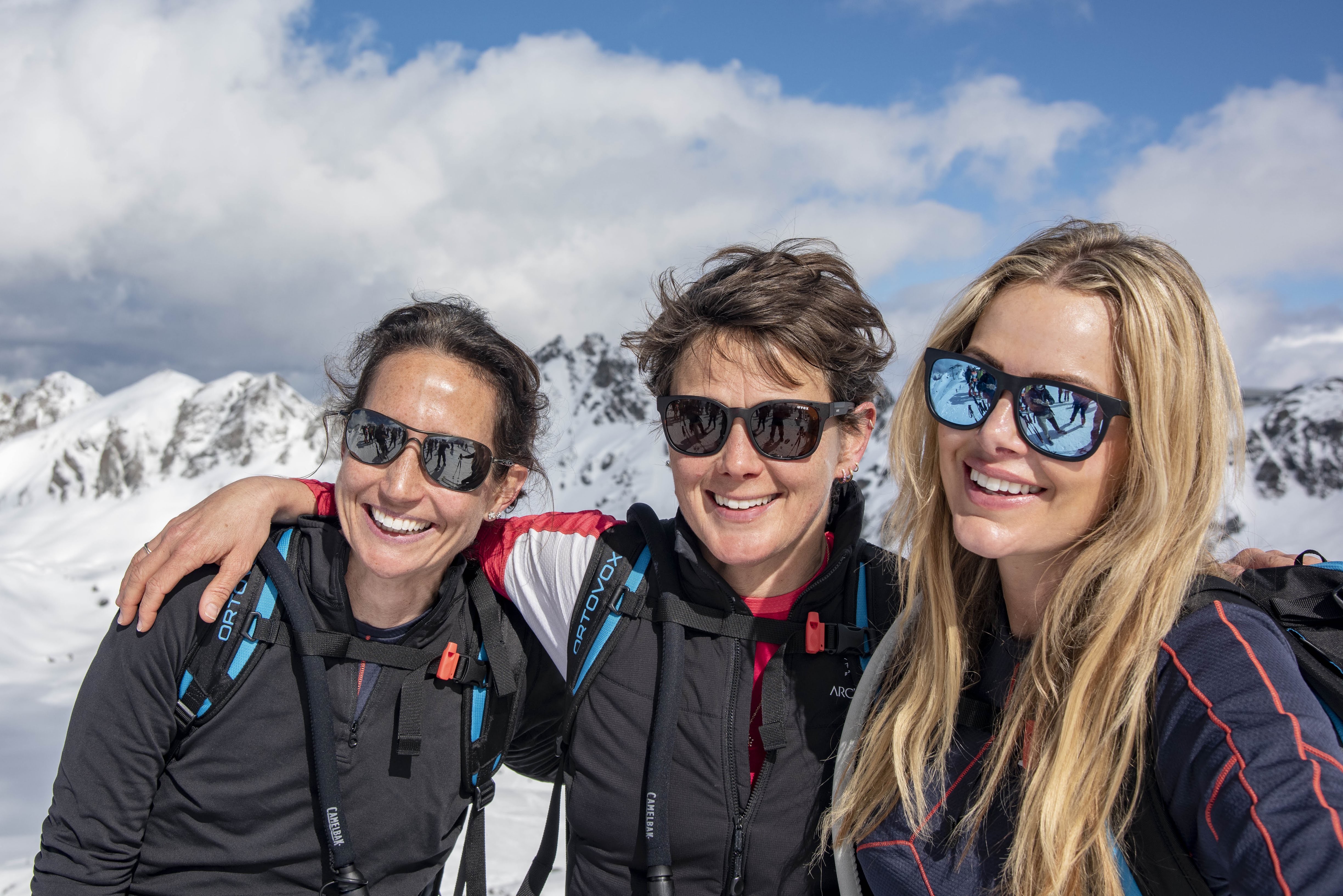 Dominic Del Mar of Team Sagarmatha 2019
"What possesses a 46 year old, unfit man to sign up to spending 4 days rising at 5.30am, manhandling his aching feet into boots that appear to be made of lead, strapping on skis and then voluntarily head out for 12 hours to skin up mountains for the equivalent height of Everest. That is Everest from sea level to the peak not base camp….it is very difficult to paint an honest assessment of the motivation behind it…..it is far easier to say what I took from the event instead.
The fear I had on waking at 5.30am on the first morning was palpable to the rest of my team. On a training weekend a month previously I had returned with blisters the size of a credit card on all 4 sides of my ankles. The previous day we had done a couple of hours skinning to get back into the routine and the blisters had re-surfaced. In a moment of shit or bust I had taken the radical step of having my boots re-fitted and re-moulded 12 hours before commencing but had no idea whether that would work. So it was hugely gingerly that I put my boots on and headed out into the dark. 84 hours later, approximately 100km later and 8,848 vertical metres later we finished and my feet, whilst sore, were essentially untainted. The event is an experience. Whilst it is physically gruelling, mentally I found it harder. Rob describes the event as being a challenge but an achievable challenge and that is exactly what it is. Anyone can complete EiA with the correct training but it is the mentality that you need to not only WANT to complete it but you need to WANT to enjoy it. We all want to complete it, that is easy to say, but it is the primal need to enjoy doing something that is so necessary. Without that the challenge becomes a punishment. As a result, and it may seem odd but my over-riding memory of the event is that of laughing. My sides still ache a week later. Without laughter I don't know if I would have finished but I do know that I would have hated it. That is down to the team I was lucky enough to have around me and the mindset you go in with.
There are too many things that make it special for me to remember them all. However a few are: the sense of achievement is huge, the camaraderie, the Help the Heros boys, the uncomfortable Cabin with bunkbeds so high that your nose it touching the ceiling, the knowledge that what you are doing is something very special and more importantly the money that you are raising makes a monumental difference to a cause that can affect any of us, the inability to eat as you are too tired to do so but you force yourself to because you know that you have to, the end of day beer, and most importantly the back up team.
I loved it. I loved every muscle aching, body numbing, mind sapping moment of it. I would never do it again voluntarily. I've had my mid life crisis and can therefore move on. That said: if there is ever a reason to do something like this again then the Everest Centre is it so never say never!"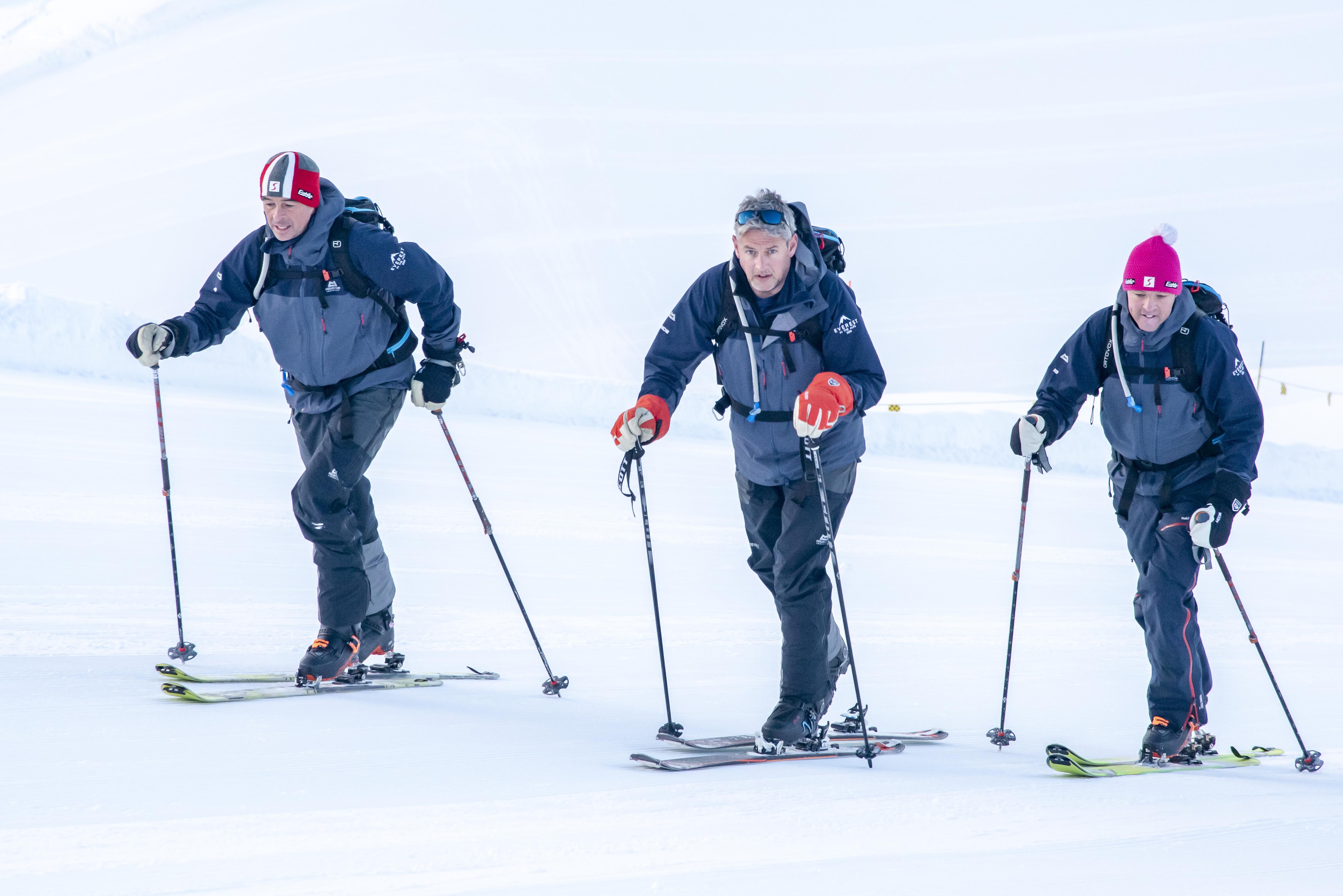 Stuart Miners of Team Sagarmatha 2019
"It has been staggering, humbling and terrifying how many people have engaged with the event having had been impacted themselves by this disease.
I just wanted to say what a pleasure it was to meet you all. To share such a special week and thank you all for support, the tears and the laughs. I hope and pray that together we have made a difference and that the lives of some young children will be positively impacted as a result.
I hope that we all meeting again soon – I understand that there might be a post event party!
Take care, keep training.
Phil – 2020. Three in a row?"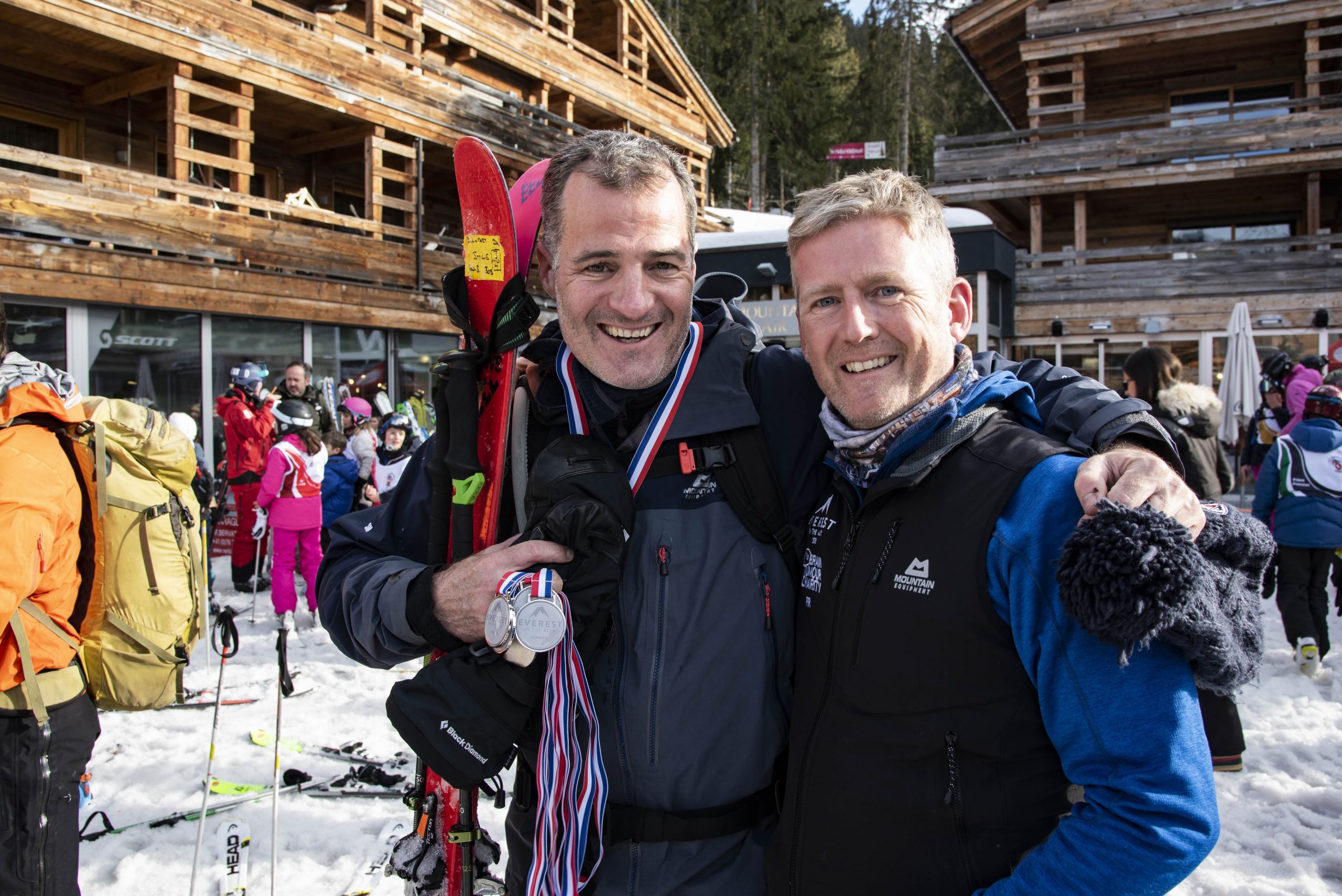 Richard Blacker of Team Sagarmatha 2019
"I just wanted to drop you guys a v quick note now the dust has settled a bit and I feel less flat after the elation of our amazing EIA experience. Needless to say I wanted to say a huge thank you for all the organisation, for the concept and for putting together such a cracking support team. It really does go down as one of the best experiences of my life so far and I know I speak for everyone from team Sagarmatha. When you first described it Rob, I never thought it would live up to expectations but it went way beyond. From first signing up, through all the training and fundraising to the event itself it really is an incredible journey and one that I will never forget. I think the team you have behind it and the manner they go about it is first class, from the military guys to the guides and the support teams in the Mont Fort and Hotel Gele etc etc.
I would also shout out Becky [EiA Personal Trainer] who has been amazing for us during the preparation period and even during the event.
I finally wanted to give very special thanks also to Lachlan and Jonny [guides] who were a massive part of our team and really made it for us. They were absolutely exemplary in every way. I am afraid I don't have their emails so if you could pass this on I would be grateful.
I won't bang on but I wanted to express my sincere gratitude to you all for the experience and for allowing us to raise money for such a great cause so close to our hearts. "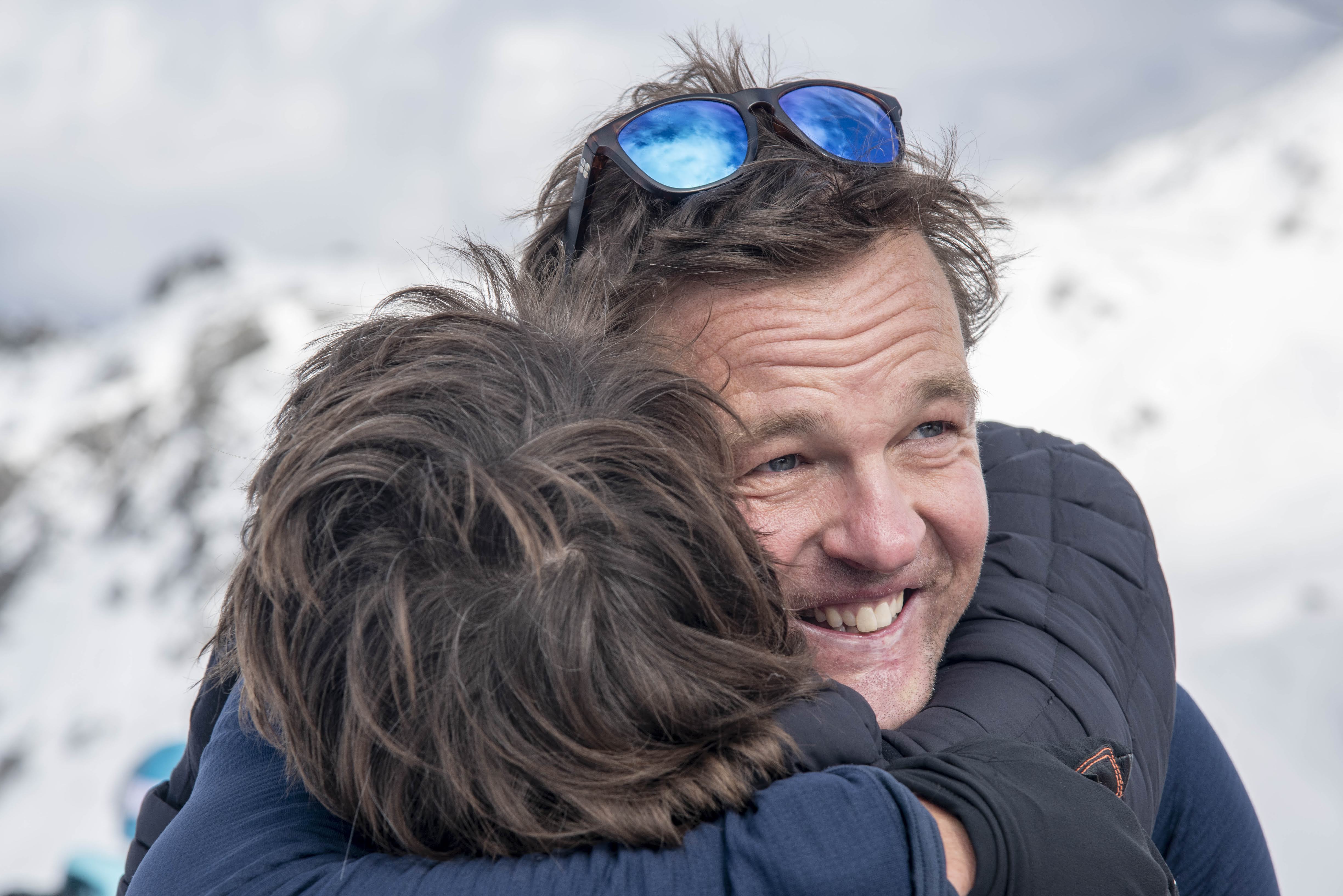 Lorna Robertson Timmis of Team Artemis 2019
"I was up early training before work today and playing Team Artemis's playlist which brought a big smile to my face. I have been meaning to email to say how grateful I am for all your hard work during EIA. Firstly well done Secret Compass for organising a seamless event (in our eyes) and secondly thank you Tom for being an exceptional guide to Team Artemis, huge encouragement, great laughter and not forgetting bringing us in first!  It was without question one of the best weeks of my life and I have been riding on the memories non stop since then. Really hope to see you again in the not too distant future but in the meantime thank you so so much again for everything you organised and what an exceptional guide you were."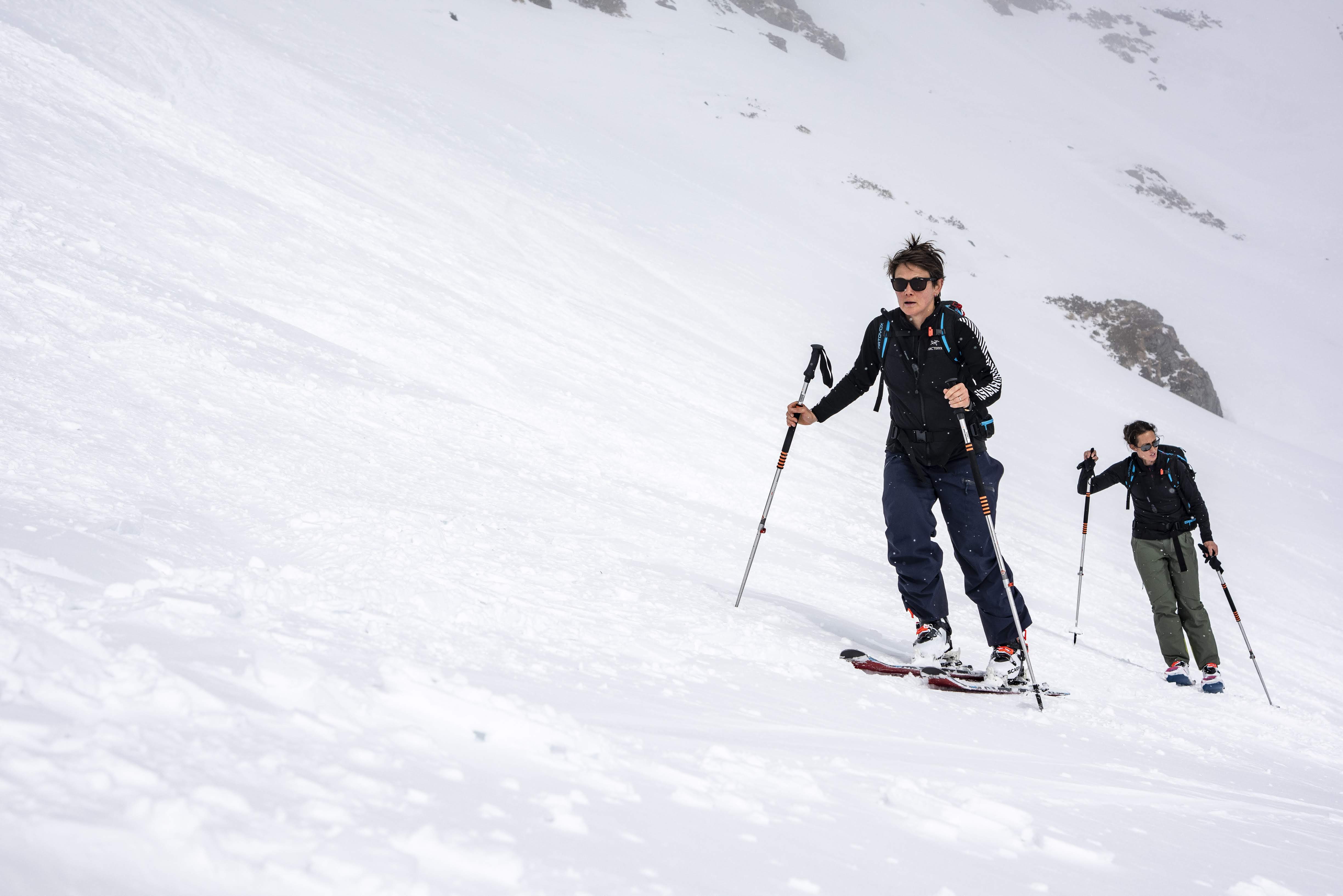 Nick Sowerbutts of Team BlackLine 2019
"In terms of the event itself, the whole thing exceeded my expectations. Below is an extract from a thank you email I sent [guides] Harry and Martin, which I hope puts into words how I feel about it:
"Having not done anything like this before I found the whole experience quite overwhelming. It was not so much the physical exertion but more the fact that it really has changed my perspective on my life, the people we were out there to help and those around us. I of course include you both in that. What you do is quite inspirational and and I have been reading with great interest your achievements and goals for future. I wish you both all the very best in your various pursuits, particularity the AGS and your work with ESPA."
I have one more thank you email to send to Rob Ritchie, but Toby, his family and everyone else affected by this cancer are ultimately the reason for doing the event. That I have been able to make a difference, no matter how small, will stay with me forever.
2020? Watch this space…"