DR.VEGAN® X EVEREST IN THE ALPS
Nutrition is vital to provide your mind and body with what it needs to endure intense exertion activities. That's why we were so glad when DR.VEGAN® partnered with us for the Everest in the Alps challenge.
DR.VEGAN's range of clean supplements are formulated by a team of nutritionists for all diets, with zero nasty additives or allergens involved at all. This means their supplement formulas are bio-available and highly effective.
Below you can find out exactly what they were taking, how they support and why we recommend them for your next endurance challenge: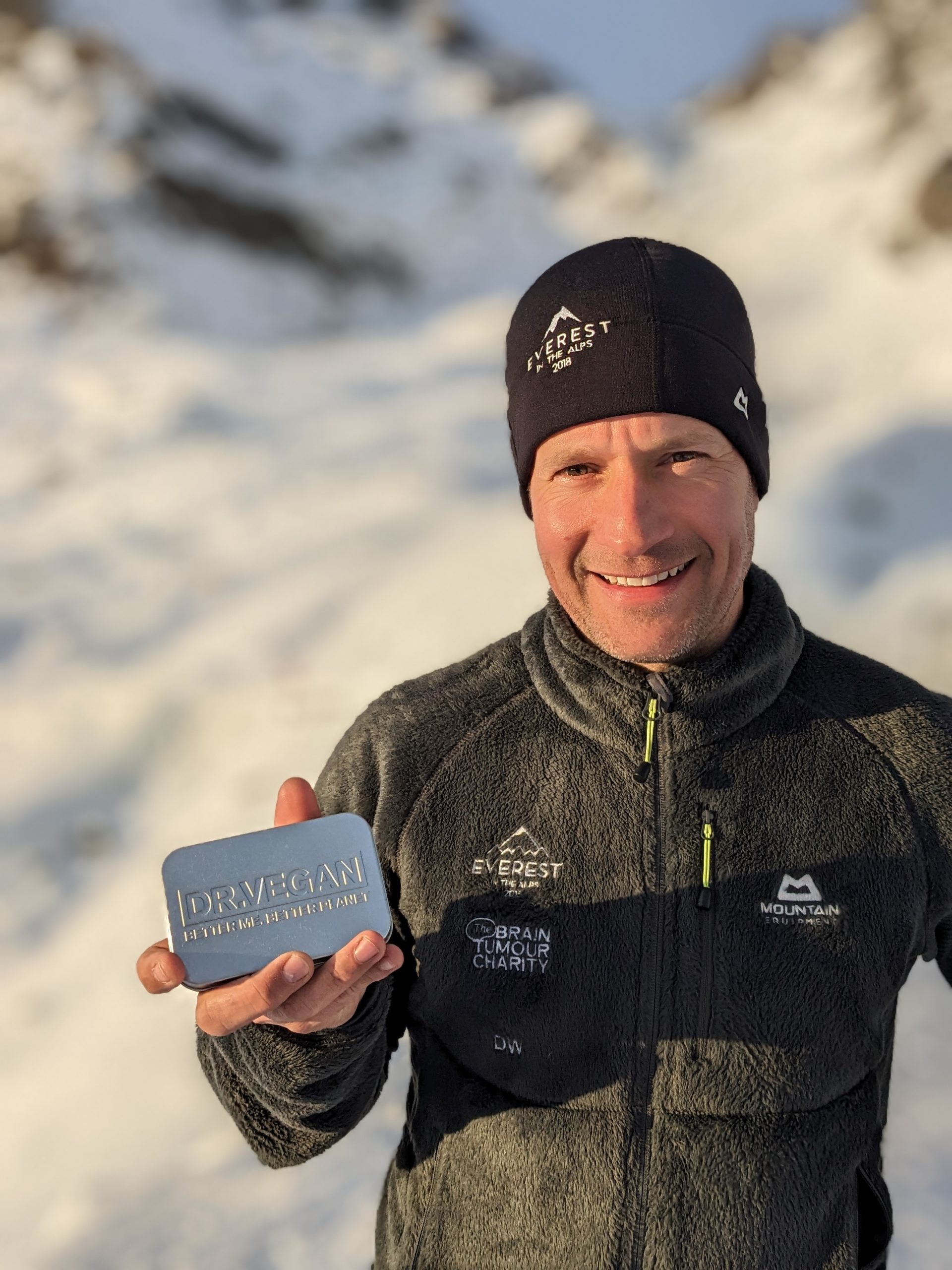 Vital for muscle recovery in particular, Magnesium is one of the most common supplements taken by elite athletes and sportspeople. You may like to find out if you're deficient in Magnesium.
DR.VEGAN's Magnesium contains 200mg of elemental Magnesium per capsule, in the highly absorbable Citrate form, free of any animal ingredients or nasty additives. 
A great choice for endurance and stamina challenges, like Everest in the Alps. Uber Energy is a high-strength B Vitamin Complex to sustain your mind and body's energy.
It is expertly formulated with naturally sourced and highly absorbable B Vitamins, as well as Choline, Biotin and Folic Acid. The formula supports energy, heart and brain function, helping protect against fatigue, irritability and lack of focus.
You may like to read more about why Uber Energy is so good.
A full-spectrum formula of 24 essential nutrients, ideal as an insurance if you're not sure if you're consuming the right levels of nutrients through your diet, especially if you're vegan.
The DR.VEGAN® Daily Multi-Vitamin is award-winning, and formulated to provide daily support for your energy, stronger immunity, healthier skin, hair and nails, improved digestion, mental performance and mood. 
Ideal if you require joint support. The difference with DR.VEGAN's Turmeric supplements is that the formula contains 200mg of Curcumin, which is the effective active ingredient from the plant's root. The formula is high strength, more potent, and a more absorbable formula than standard Turmerics, helping protect your joints and support your digestive function.
You may have heard of fish oil supplements, but did you know that algae oil is actually a more effective source of Omega 3 fats for your body? It's more sustainable for the planet too. Omega 3 from fish can contain toxins, depending on what the fish has eaten, and has a high propensity of going rancid.
DR.VEGAN's Omega 3 is sourced from algae and provides the optimal dosage of 300mg DHA and 150mg EPA per serving, improving and maintaining your brain, heart, skin and eye health.