13 Year old Issy has been using her time during lockdown to achieve something extraordinary. Rather than using her breaks between schooling to have some downtime, she has been busy climbing stairs, cycling and walking up a good few hills, all with the aim of summiting the equivalent height of Everest and raising as much money as possible for Southampton Hospital, who have helped her Dad James when he needed surgery for a Brain Tumour. She has already summited once and now is going a second time!
Issy, what you have achieved so far is amazing. What does the challenge actually involve?
Everyday in the morning I put my 100 counters in a box at the top of the stairs. Before school I start climbing the stairs. Every time I get to the top I put a counter into another box. I do 10 sessions a day when I'm not in school. Also in my morning and afternoon school breaks I go for a bike ride around the Weston college loop which is 5k and 60m vertical, and I barely make it back in time for my lesson. I have to go on my bike because my Dad says I need fresh air so I can't just be inside on the stairs. At the end of the day I've done 10 staircases, a short bike ride and a long bike ride.
Could you tell us a bit about why you wanted to do this for Southampton Hospital?
Southampton Hospital has done so much for my Dad by looking after him with his brain tumour. I am raising this money to thank all the doctors, surgeons and the nurses that have helped and cared for him. I wanted to do something to say thank you so when lockdown happened I found out I had a lot of time on my hands at home. My brother  told me that some of the Army were on an Everest stair climb. I thought this was pretty cool. Also as my brother was doing something for the Brain Tumour Charity and I wanted to do something as well to show my appreciation so I thought of this challenge. Should I be able to raise lots of money we will be able to buy a cortical stimulator that was used in my Dad's brain surgery.
How long did your first 'summit' of Everest take?
In 3 weeks I've climbed 2,159 flights of stairs, which is 30,226 steps overall, giving me 5,829 metres vertical. I've Biked 259km giving me 3,020 metres in height. And the same down again.
What made you decide to go for a second attempt?
I didn't want to go back and just sit around waiting for something to happen, and I was enjoying it and my fundraising was going well. My Dad's surgeon tweeted that he would use the money to buy an important piece of equipment that helps in brain surgery, like in my Dad's operation, so I wanted to raise more money!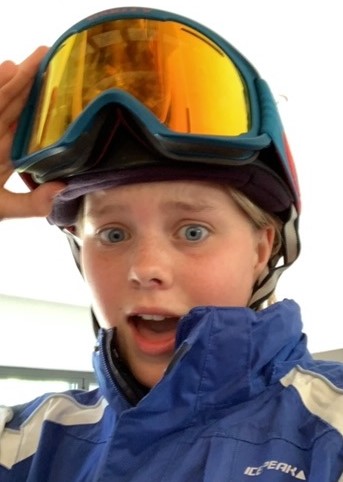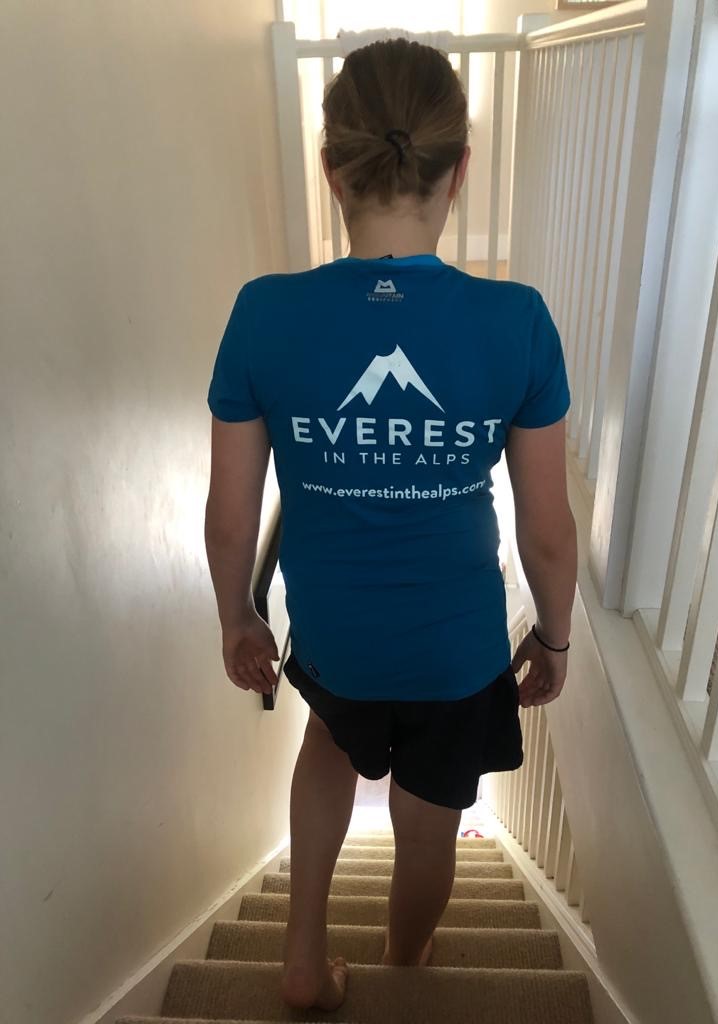 What has been the hardest moment during your challenge and what kept you going?
The hardest part was getting my motivation and writing my blog at the end of a tiring day. All the tweets have kept me going, I got tweeted about, went on two radio shows and I received personal videos of encouragement from people who have really climbed Everest like Jake Meyer and Bear Grylls.
How have you been supported by your friends and family? Tell us more about those celebrity endorsements too!
To help me climb the stairs, my mum encourages me up the stairs by talking to me and distracting me. My dad reads my book to me and my brother does cricket practice with me while I walk up the stairs. My really good friend Mabel has been coming on bike rides with me and motivates me. Also it's been really cool because TVs Phil Spencer , The British Ambassador in Morocco Thomas Reilly , polar explorers Jenny Davis  and Ben Saunders , BBC James Landale , our MP Steve Brine, Bear Grylls  and the youngest British summiteer Jake Meyer  have all tweeted their support!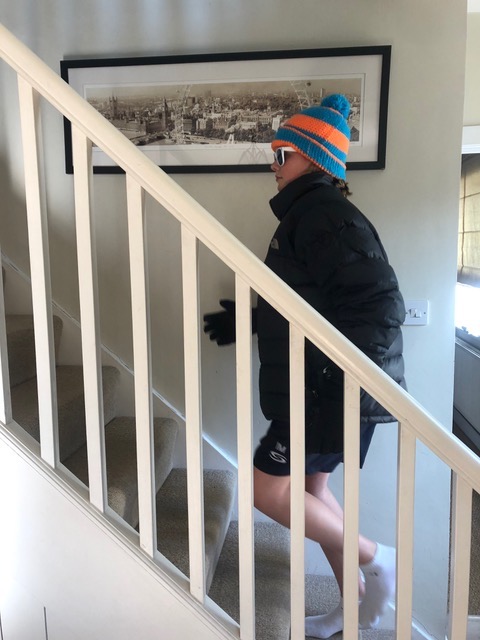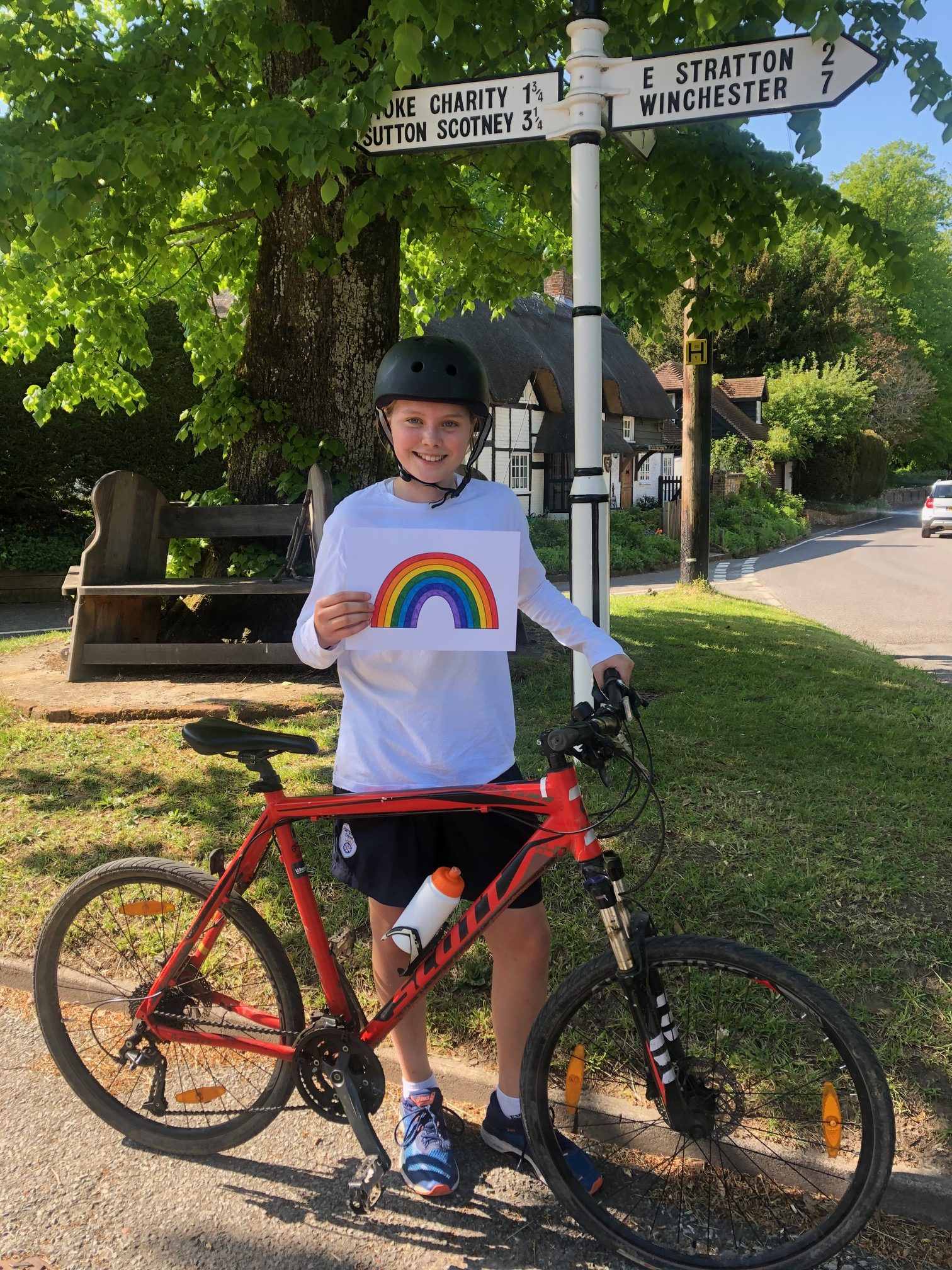 Have you ever done anything like this before?
I have not done anything like this before that's why I think it is a good challenge for me.
What advice would you give someone wanting to take on their own challenge?
Choose a charity which is personal to your family and try to make the challenge you're taking on fun and enjoyable.
Do you plan to find a new challenge once this is all over? Although you're probably sick of stairs!
I think I'm going to carry on climbing stairs for as long as it takes to raise the money to buy the special piece of equipment for Dad's brain surgeon. I wanted to raise 8,848 pounds because Everest is 8,848 meters tall but now I want to go for £12,000.
Bear Grylls said on his video to me #NeverGiveUp
You can support Issy via her Just Giving Page