Another person training hard for EiA 2021 is Jon Cooper. Someone who has been taking on challenge after challenge since 2013 (although usually on 2 wheels!). This will be his first ski touring challenge…
Who are you?
Jon Cooper, a 52-year-old married father of 3, living in Oxted. I have worked in advertising for over 30 years in London, Romania, Hungary and Czech Republic. I travel to Budapest and Prague weekly (or did before COVID hit) since the family moved back to the UK in 2011.
What's your inspiration for taking on such an epic challenge?
I have undertaken a challenge bi-yearly since the passing of my brother Nick in 2013 from Pancreatic Cancer. And if I'm honest, I do it for myself too. Maybe the masochistic tendencies increase a little when you hit 40.
Why Everest in the Alps?
A friend of mine, who has a mutual acquaintance with organiser Rob, mentioned it to me over dinner when I said I was looking for a new challenge that didn't involve getting on a bike (see below). Having skied since my late teens, and as a family for over 20 years, it seemed the perfect fit.
Have you ever done anything like this before?
Prior challenges have all been on a bike, but I simply cannot complete another ride having exhausted my mental capacity on 2 wheels!
All rides have ended at home in Oxted; from Glasgow in 2013 over 7 days, Marseille (solo and very lonely – mooing at cows in the middle of the French countryside confirmed that I should never cycle alone again) in 2015 over 9 days, Budapest in 2017 over 12 days (brutal) and finally Padstow in 2019 non-stop in 20 hours
How are you tackling the training?
I have trained regularly for years but adapted it since end of September to feature more cardio and targeted weight sessions. My dodgy knees do not allow me to run too often, and as I have an aversion to cycling, I invested in what can only be described as a tower of torture; otherwise known as a versaclimber – a truly horrendous piece of equipment that will be binned as soon as this challenge is over.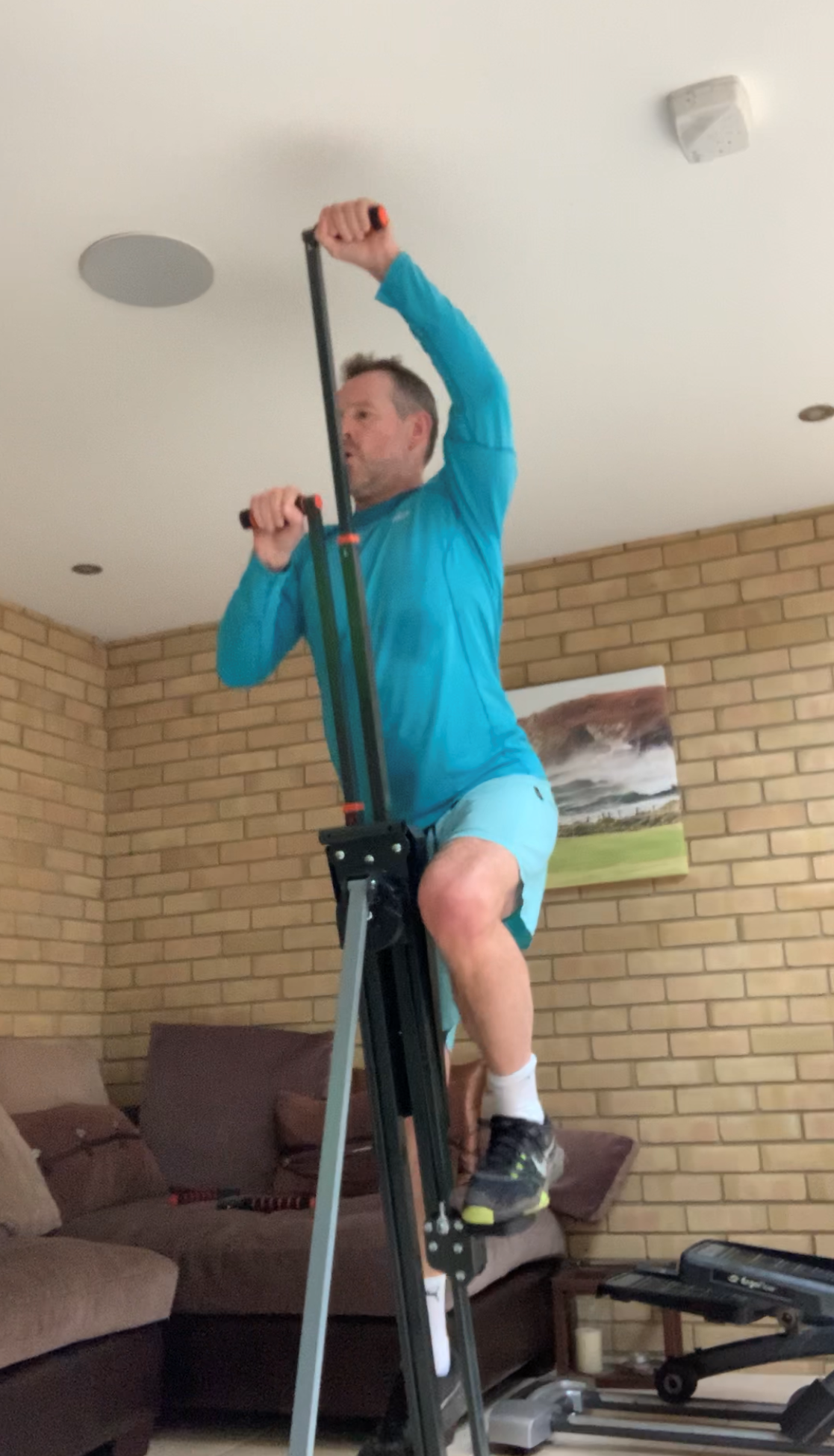 What are you most looking forward to?
The challenge itself and completing it with others who are undertaking it for similar reasons to my own.
What scares you about the event?
Getting injured and not being able to finish and getting the food intake wrong. This seriously hampered my ride in 2017 as physically couldn't eat for the last 4 days losing 10kg in the process – not an experience I'd like to repeat!