Who are you?
I am Kirstie, a 48 year old Mum, wife, friend and fund manager! In normal times I spend lots of my time working and often on planes travelling all over the world. When I am at home, I am mostly being a Mum to our 3 kids who are 17, 15 and 12.
What's your inspiration for taking on such an epic challenge?
Rob and Tanya Ritchie are very old Uni friends of mine and I have seen them go through Toby's illness but then turn that experience into something so positive in Everest in the Alps – I have always hugely admired both the incredible fundraising but also, as several friends of mine have now done EIA, I have also admired that physical feat (from a distance!). This year, I lost a very close colleague and friend to a brain tumour. When he was first diagnosed, I promised him that if he died from it I would do something positive, so linking the two things seems very appropriate.
Why Everest in the Lakes?
I always worried that I would never be able to fit in the training time to do EIA having watched what Tanya and others put into it when they did it… but I felt with this challenge, it's a bit more manageable (she said, hopefully!) and fitted better with fitness I already do, as well as being 'short and sharp' in terms of the time away. I also spent lots of lockdown googling places to go in the UK, and the Lake District was top of my list, so its a chance to visit in a year when travel has been scant!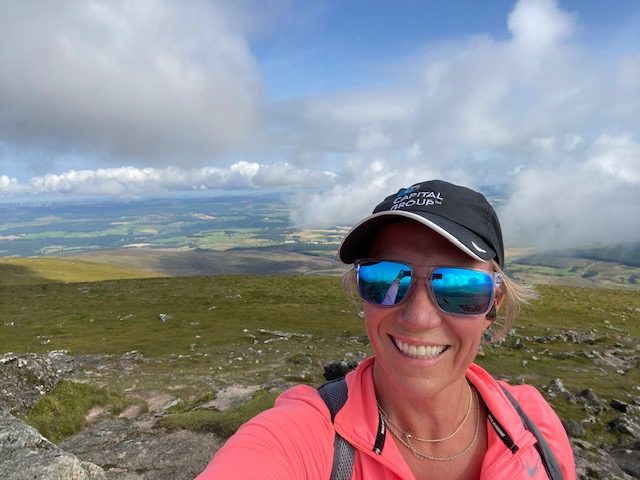 Have you ever done anything like this before?
I have done a few walks and joined in a few fundraising efforts over the years – the most notable was in Malawi several years ago, hiking the mountains there to raise money for Microloan Foundation. And I accompanied my daughter when she was just 12 and she wanted to climb Ben Nevis for the Brain Tumour Charity, which was inspired by Toby Ritchie's battle. But this is definitely the most physically challenging one….
How are you tackling the training?
I like to keep fit and throughout the past 18 months working from home I have been quite disciplined with exercise. I am lucky to have home gym equipment, like a Peloton bike, which I make the most of, but I also have enjoyed running much more and have made it a more regular part of my routine and I like going through woods and trails near us. I have tried to mostly build on this, adding in more climbs and strength, and some walks – I am hoping that this approach will work as I can't really fit in big blocks of training time!
What scares you about the event?
Coming down – and the weather – I'll be gutted if we can't see anything!!
What are you most looking forward to?
Being in the Lake District, outside all weekend, with amazing views and good company!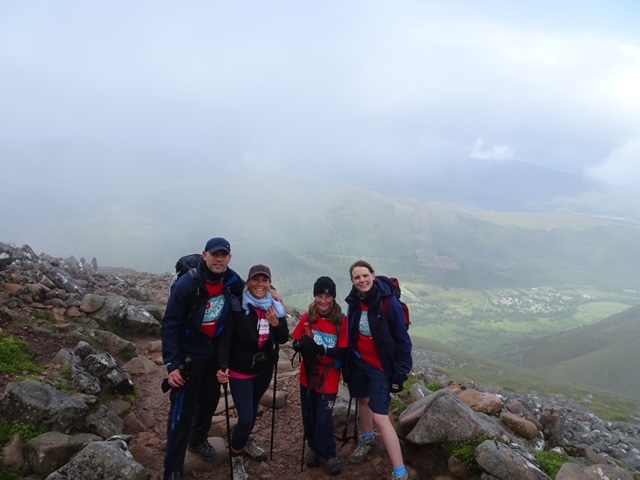 Show your support by donating to the Brain Tumour Charity via Kirstie's JustGiving Page.