WHY YOU SHOULD CONSIDER IT FOR YOUR EiA PREPARATION
If you are new to ski touring and looking for some time on skis before the EIA event in 2021 then the current COVID-19 restrictions are probably feeling even more annoying right now!
Nipping over to the Alps for a few days for your ski touring preparation would have been a relatively straightforward prospect a year ago but it may not be feasible when you have time before the event this year.
You might think I'm bonkers but have a think about Scotland! Here are five reasons why it could be a viable alternative to the Alps for you practicing how to earn your turns this winter.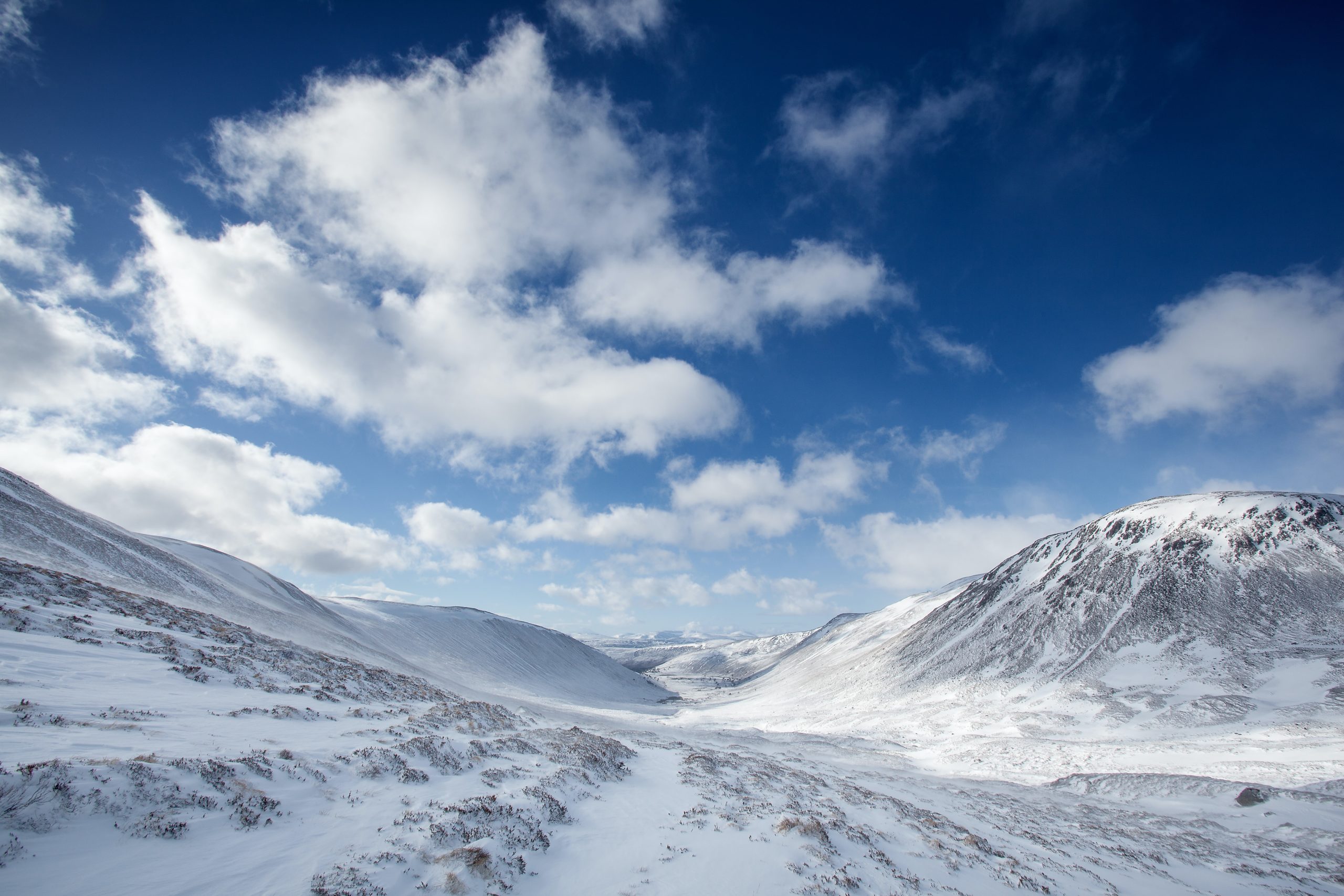 When it's good, it's really good.
The ski touring terrain in Scotland is ace, you just have to get the conditions for it! There is no hiding from the fact that the weather and ski conditions in Scotland are a lot more fickle than the Alps, but I have had some of my best days in the maintains in Scotland in Winter and if the Alps are off limits then you've got to make the best of what you have got!
If you do manage to get the conditions there are some excellent days to be had up there touring on skis, if you don't get the ideal conditions then it could still be great preparation (see my next point!).
Train hard fight easy.
The conditions in Scotland can be brutal! Not always, but they are a real test of how well you are able to look after yourself and that presents an opportunity to be exploited in your preparation for EIA.
The challenge with EIA is not just the fitness you need for the ascent, it's keeping yourself going when the conditions give you a beating, the first year I guided on the event we had an air  temperature of -28C let alone wind chill, skins came unstuck from skis and extremities started to freeze if they were left exposed.
Operating in those conditions requires you to be on top of your kit admin, looking after yourself, your teammates and your kit so that you can keep moving and keep ascending. The conditions in Scotland can be outstanding preparation for that.
Any ski touring is better than no ski touring.
If you haven't done any or much touring before then it's well worth getting some skills training in before an event like EIA, skinning uphill can feel quite alien if you have never done it before and an efficient stride with your skis on is really going to help you clock up those metres of ascent.
There is some technique to it which isn't rocket science, but practice will certainly help you. Not only that, the best fitness training for walking uphill is walking uphill, especially if you have skis strapped to your feet!
Having the weight of a boot and ski on each foot will really help your fitness, it takes 6 times as much energy to move weight on your feet as it does on your back so the more that you can develop those hip and leg muscles the better!
It's really accessible.
You can be on ski touring terrain in less than 2 hours from Inverness airport and with ski touring equipment hire in places like Aviemore it's got all you need to get out and build your skills without leaving the UK.
There are a number of lift-accessed ski areas in Scotland allowing you to get up high and off into the backcountry if the snow line isn't very low, but if the conditions are right you can be touring straight from the car.
Although there are travel restrictions in the UK at the moment it could well become viable for a quick trip when overseas travel is not.
Need any more convincing?
Take a look at this nice little film for some more inspiration!
Lachlan Bucknall is a lead guide for Everest in the Alps and has led teams to their successful ascents on the previous three EIA events. He is a military ski touring instructor and delivers private guiding and instruction with his business Mountain Addiction.
Do get in touch if you'd like more info on ski touring in Scotland or if you'd like a guide for your Scottish ski touring weekend!