Q&A with IFMGA Mountain Guide Harry Taylor.
IFMGA Mountain Guide, Harry Taylor, is a former British SAS member, mountaineer and security advisor. He is also the lead guide for our EiA challenge. Having climbed on Everest nine times, he is the second British man to have reached the summit without supplementary oxygen.
Where to begin?! Harry you have had such an interesting career! What have been some of the highlights so far?
Main points I guess were joining the Royal Marines and 45 CDO and spending 5 winters in N Norway then onto SA Selection where I had a busy 5 years before leaving to climb Everest. Many trips to the Himalayas and Everest 6 times before summiting in 93 without 02. In between working worldwide as a Security Advisor from Panama to Algiers, Jordan to Africa. Setting up the Endangered Species Protection Agency in 2013 and heavily involved with that.
Where did your love of the mountains come from? Was it encouraged when you were growing up?
Actually not until I joined the Marines and was exposed to mountains in Scotland and Norway then Alps did I really find a love for mountains.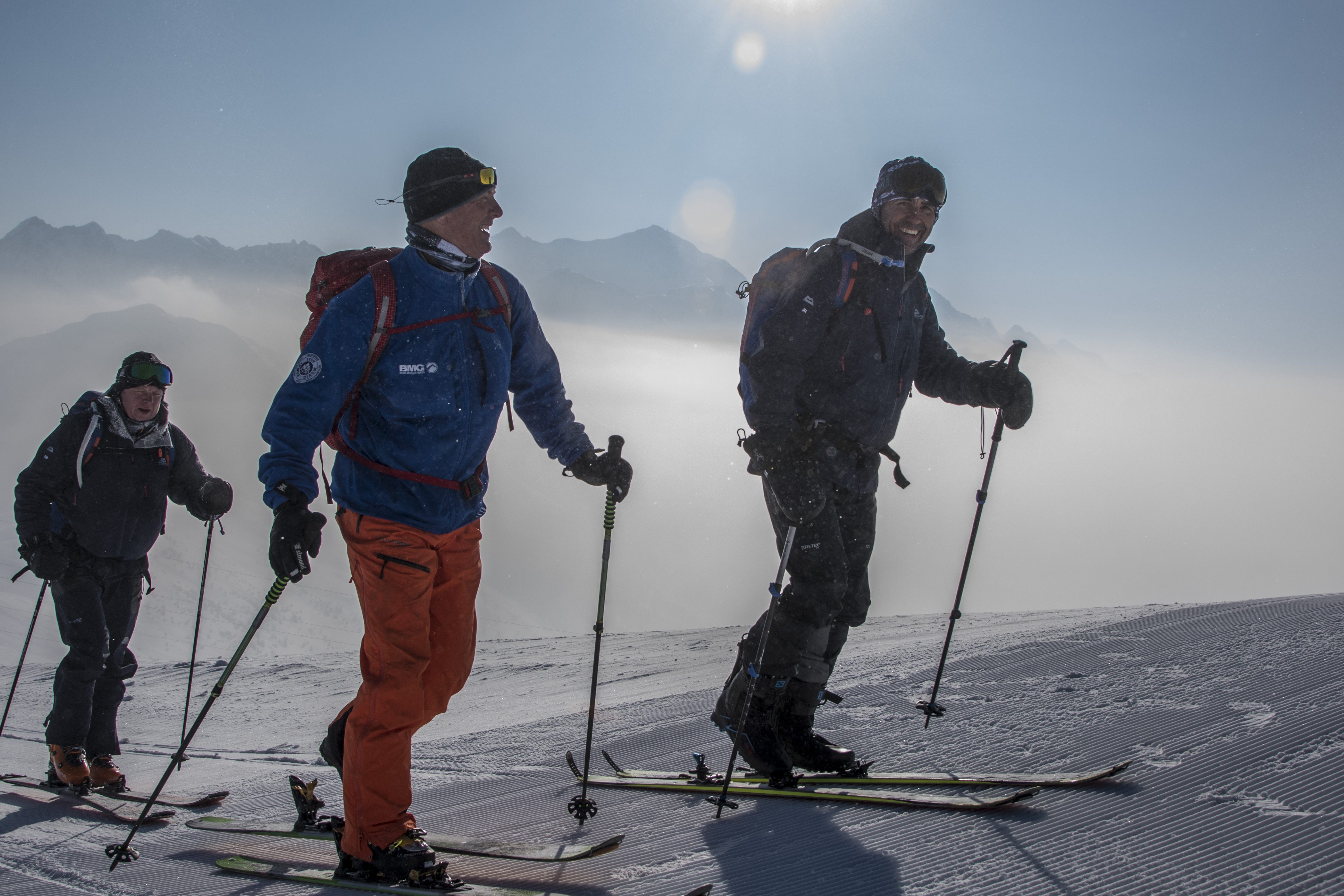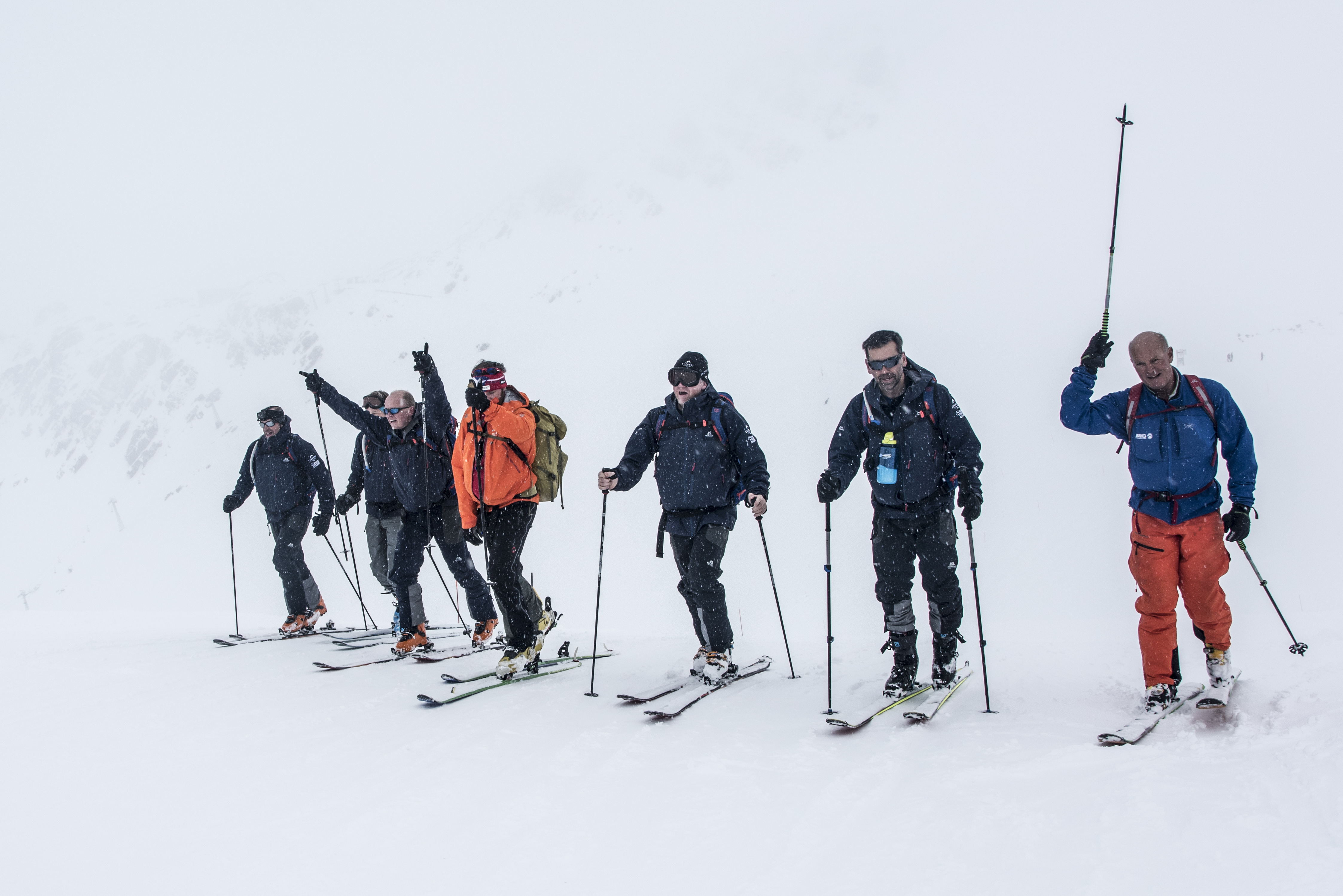 Tell me more about the Adaptive Grand Slam. How did you get involved and how much has been achieved so far?
In 2012 I was asked by Russell Brice, the owner of Himalayan Experience, if I would be interested to lead a group of wounded vets on Everest. As I felt I could add value to this effort I readily agreed. It was a particularly difficult year as the Ice Fall route was very close to W Ridge and so was getting avalanched every day at great risk.
Finally we abandoned that trip due to unacceptable risk but Martin Hewitt and I formed a plan to continue with AGS and the following year climbed Denali then Elbrus, Killy and Aconcagua to date. Everest is again so still working through the 7 summits then onto the Poles.
Having AGS members as assistant guides for EIA was something that all team members found inspiring. Especially as they turned out to be the fittest and most 'able' on the mountain despite the disabilities they had suffered in combat. Did you find this helped the teams push themselves harder?
Definitely! Really inspiring. It was very cold in 2018 and the actual mileage of up and down in 4 days to do 8,848 metres is a lot. The weather was not working with us, it was tough. People were digging in and struggling and generally the wounded guys were at the back, chatting away and obviously they were all pretty banged up, missing arms, missing legs, missing functions but all clearly A type personalities and very strong, they really didn't give anybody any excuse to complain about their blisters. Some people had terrible blisters, some of the rugby guys had massive holes in their heels but they couldn't really say anything because the AGS guys had actual missing limbs! So it was inspiring for everybody, including me, that's why I like working with the guys; it's a privilege, it's fun, they are great and they just crack on and get on with it. I love it and I'm sure everyone else would and I think it was a massive plus to have them on board.
Most people don't get to experience expeditions run by British ex military. How important is having that level of professionalism that this brings?
I think it's massively helpful as none of the team members on Everest in the Alps had military backgrounds; they were finance people or celebrities or just ordinary people, so I think they would appreciate that it was run by proper ex military. I was running the guiding grouping as it were but Tom Bodkin from Secret Compass was running logistics and back support. He runs it very well and his company does a fantastic job. I think everybody appreciated that. It really has to be run like a military operation because it's serious, because of the temperatures we're experiencing, the snow etc I think people feel comforted by having that level of support. Tom runs it like a military exercise. I'm a mountain guide but I'm also ex-military so I have an eye on overall safety to make sure nobody gets hurt and it was quite difficult to manage with the temperatures we had, because people could easily get frostbite at those sort of temperatures.
How do you think EIA compares to other 'challenges' Is it a real test for the average person?
Absolutely! It is an absolute real test, there's no doubt about it. Most people have to really train for it, especially if they're in the finance business where they are sitting down and doing meetings all day. There were a couple of people who came to it who had been very busy and haven't done as much training, and they did struggle a bit. Because it's multi-day event, the intensity of it is day in day out. By the fourth day, you've done an awful lot of getting up, getting your kit together, getting your boots on, with sore feet, sore back, sore hamstrings and quads and sliding about all day in inclement conditions so it's a very credible challenge.
What did you find people struggled with the most? What can people do to prepare better and be in the best place to complete this challenge?
Well obviously they just need to be genuinely very fit and if they can get out on some skis and actually learn some techniques as some of these guys hadn't really ski toured before. So get some tuition on ski touring and probably the most important thing I would be putting out as a memo is for the people hiring things. Ski's are fine but it's the boots; if people could buy their own boots, it would be worth their while. You're in those boots for four days solid and they have to be fitting like a glove. Even I went to the boot fitter three times in a week, like I was getting a bespoke suit, because I knew if I had a boot issue it would be massively inconvenient, painful, discomfiting etc So I tweaked my boots to make sure they were fitting like a glove and that would be a top tip for everybody; invest in buying your own boots even if just for this event, it will be worth your while!
Finally, what's next for you? Apart from another Everest in the Alps trip of course! Have you anything exciting planned that you can tell us about?
I'm also involved in another Foundation, a charity, which I co-founded with another chap and that's the Endangered Species Protection Agency, which is involved in interdicting poaching groups in Africa and beyond and all the people who deal with all the illegal wildlife trade, the dealers etc. We have investigations ongoing in Africa, we have training teams in the Congo, Swazi, Zambia, Malawi and that's going really really well, so it's taking a lot of my time to push forward with that and getting that charity to become the world leader in its space. So super busy and super excited and that's my focus, apart from climbing stuff and maybe going to Everest with Martin and the Adaptive Grand Slam next year!
Thanks Harry. We are are very excited to have you back guiding for Everest in the Alps!