Meet the Guide that's had a Land Rover named after him!
We are super lucky to have the support of the Adaptive Grand Slam team, to help guide our teams during Everest in the Alps (the AGS are on a mission to be the first disabled team in history to complete the notorious Grand Slam which entails summiting the highest peak on each of the 7 continents and walking unsupported to the geographic North and South Poles).
Returning to us for our 2022 challenge is Stuart Croxford, who first guided with us in 2018, the year when the beast from the east was raging!
Stuart has had his fair share of personal challenges but is set to complete another epic challenge this summer for the Charity Blesma, the Limbless Veterans (who are dedicated to assisting serving and ex-Service men and women who have suffered life-changing limb loss). This huge cycling challenge will be backed up by an extraordinary support vehicle…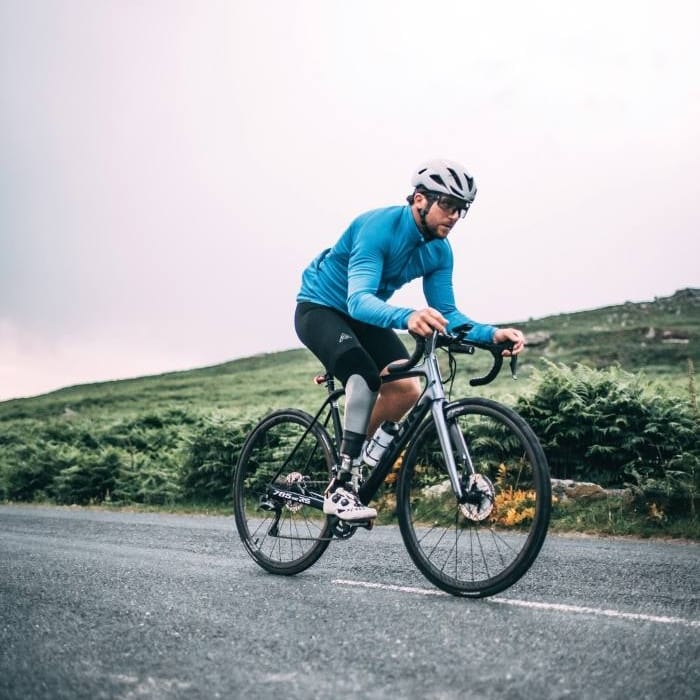 Stuart joined the British Army in 2007 as an Officer. During his six years serving in the Duke of Lancaster's Regiment he was deployed on three operational tours in both Afghanistan and Iraq.
On his final tour in 2012, Stu was injured when his vehicle triggered and detonated an improvised explosive device. He sustained severe injuries to his feet. He went through a year and half of rehabilitation to help him walk again but unfortunately was injured in a second incident which lead to the loss of his right leg below the knee in 2014.
Determined not to let his injury hold him back, he set his sight on completing his first ever Ironman, which he did in Majorca in 2016, 2 years after having his leg amputated. This was just one of many major challenges he undertook post injury.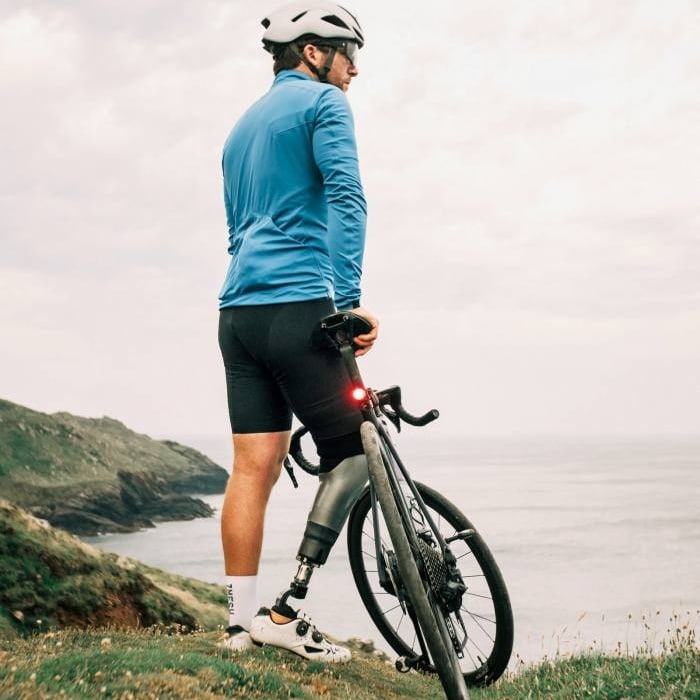 Stuart, tell us about your upcoming challenge this summer
On the 7th May 2022 I will be taking on possibly one of the toughest endurance challenges I've ever taken on as an amputee. I'll be cycling the GB Divide route from Lands End to John O'Groats which is a 2000km route with 30,700m of climbing. The route will take me on single-track, gravel roads, byways, and quiet rural lanes through some of the most challenging and incredible landscape the United Kingdom has to offer.
Throughout the duration of the challenge I'll be supported by the team from AVA Classics who will be providing an amazing bespoke electrified AVA Land Rover Croxford Defender to link in with me on accessible parts of the route. The Defender is such an iconic vehicle which epitomises reliability and robustness which will be a hugely reassuring asset. Using an electric support vehicle is hugely important to ensure we are able to reduce our environmental impact throughout the challenge where possible.
Riding for this distance and duration with little rest would push an able-bodied rider to their extreme both physically and mentally. As an amputee this will add extra stress and factors I will need to think about and overcome daily. I've never put this amount of stress through my residual limb and prosthetic so will be riding into the unknown.
To complete this challenge I'll have to rely hugely on my own resilience to pull myself through some very challenging times. This will be made that little bit easier knowing that we'll be raising money for a fantastic charity that is there to provide lifetime support to Veterans and their families suffering from loss of limb or sight loss.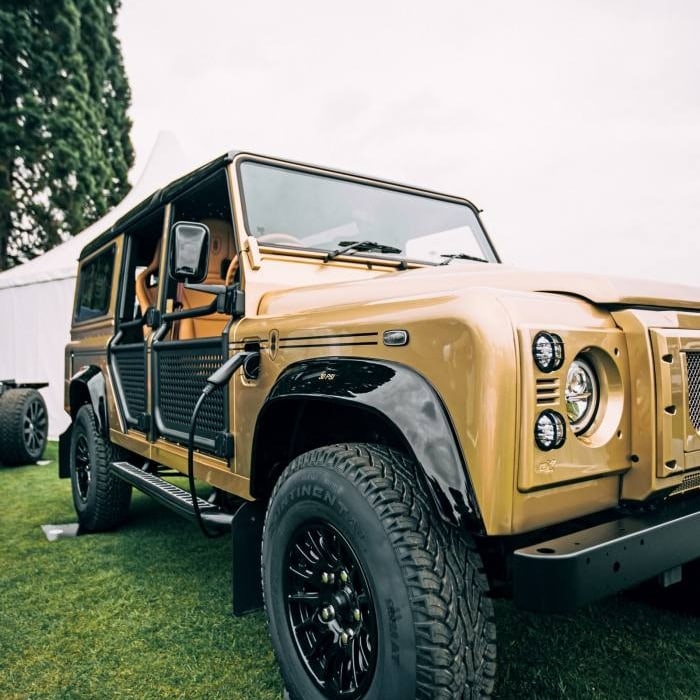 What an epic challenge you have planned! How do you think that guiding Everest in the Alps will help you with your training?
Yeah, it's really exciting. There are a few nerves with the unknown due to the prosthetic leg but that's part of the excitement, right? EiA will be a fantastic opportunity to keep the legs and lungs turning over. I enjoy endurance based challenges (probably because my nutrition plan is usually eat as much as I can throughout!) and the camaraderie of EiA makes it even more special experiencing it together.
The longs days and elevation will certainly test the mind and body's resilience. Training is all about enjoying what you're doing and exposing yourself to different stresses. So, skinning up the Alps rather than grinding the pedals will be a great addition to the preparation for May.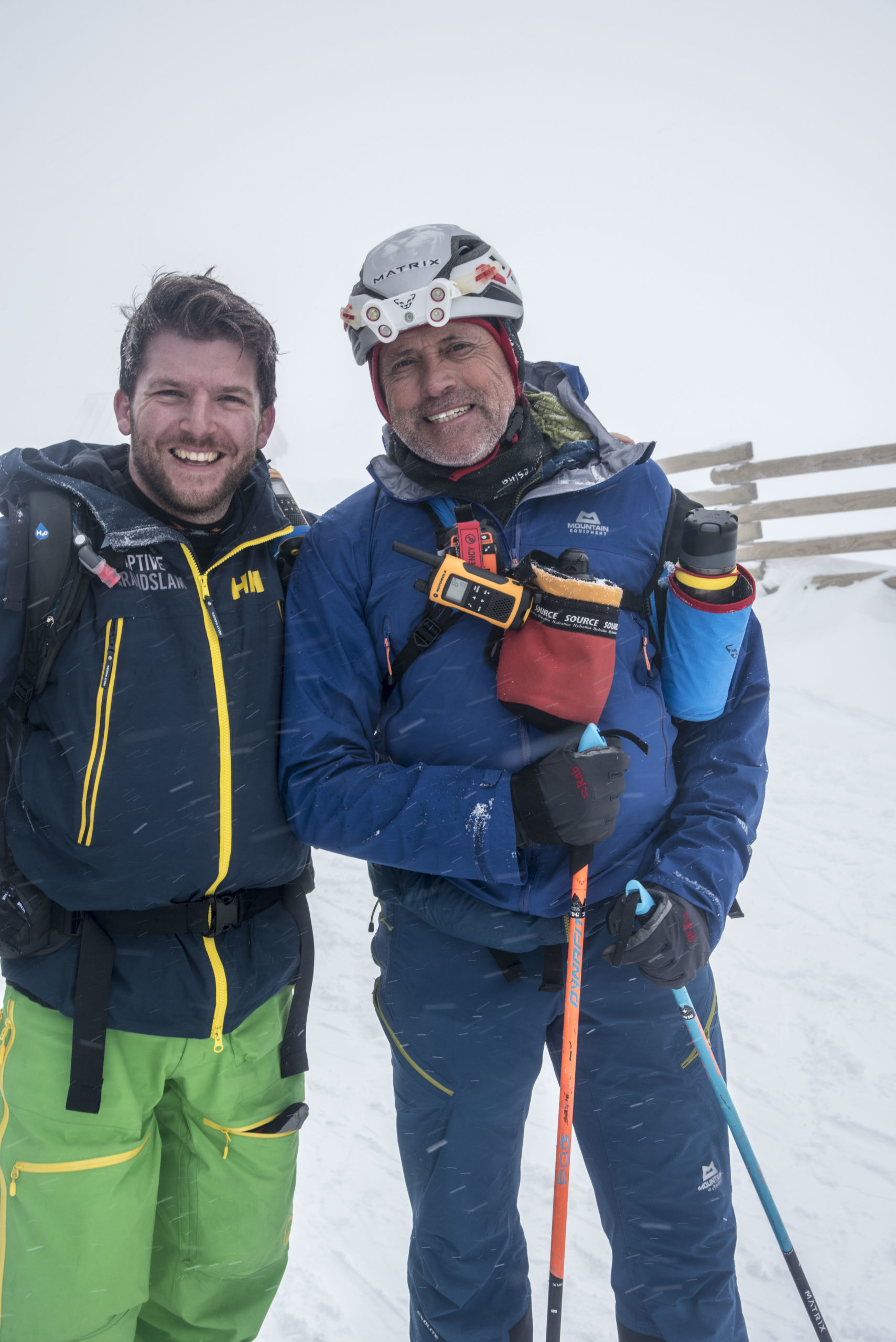 Do you have any advice that will help prepare our teammates for what's to come?
The physical preparation is probably the easiest one to focus on, seeing tangible gains in the gym or out in the hills comes a lot easier to most. Sometimes, I think people underestimate the power of the mind.
When you're cold and fatigued, set backs and changes to your ideal plan/goal can spiral you into a negative chain of thoughts. Prepare for that internal conversation of why you're there and what or who you're enduring this for. Your mind can be very persuasive when it doesn't have a good reason to push through the hard times.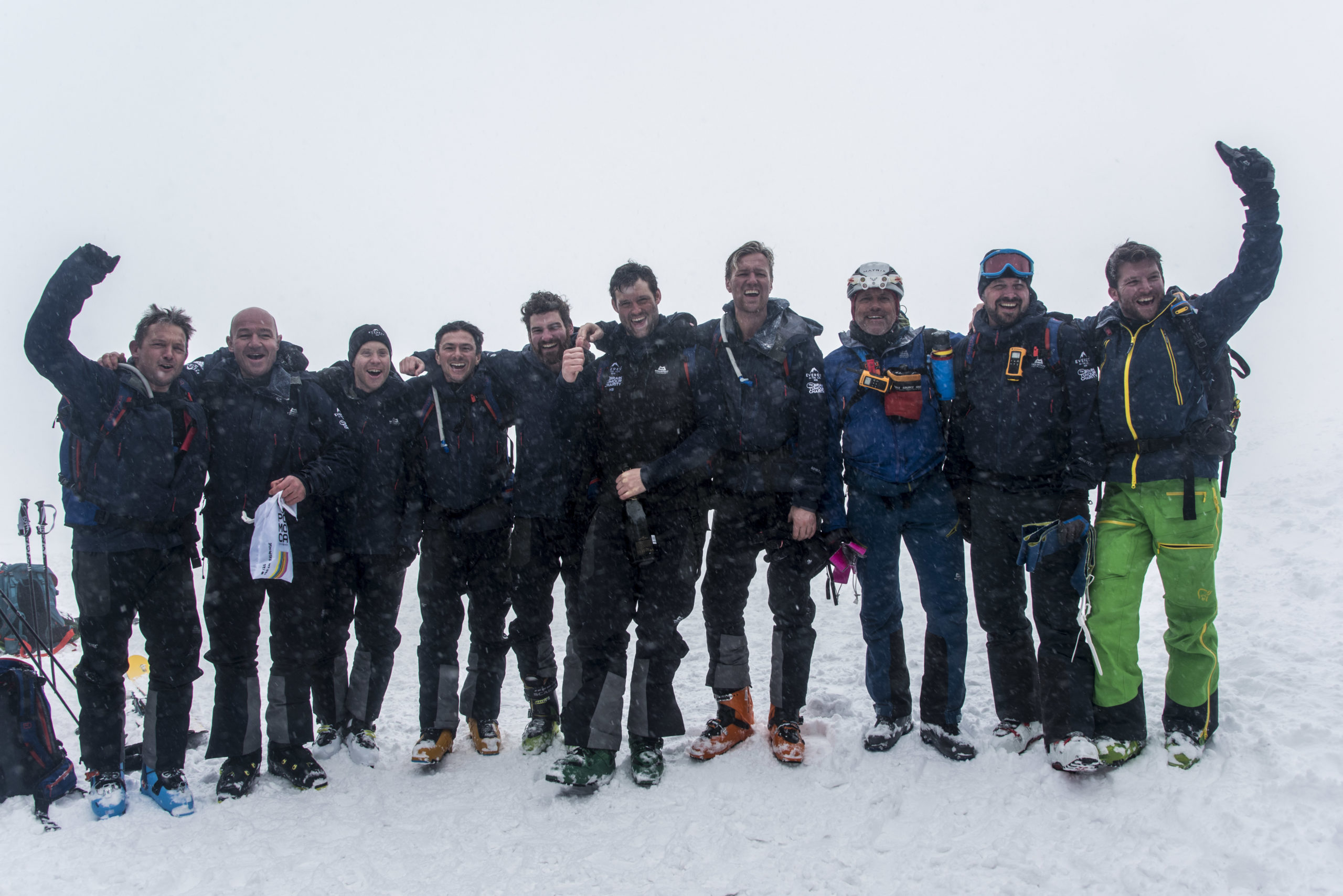 How amazing is it that you have had a new electric Land Rover defender made in your name? The Ava Croxford Defender. How did that come about?
It's a pretty surreal feeling and something that is going to take a little while to sink in. I was extremely fortunate to be introduced to the team at AVA by a great friend of mine.
Their vision and the team of talented individuals took my story of service and life changing injury and turned it into a bespoke EV Defender that will help raise money for Blesma.
Thanks for your time Stuart, we can't wait to have you back guiding on EiA!
Support Stuart on his upcoming challenge for Blesma here.
Follow him on Instagram @stuartcroxford & @threezero12
Images copyright Studio Ava/Ben Kealy and Tom McShane, Adventure In Focus / Everest in the Alps