Mark Raynsford is the Personal Trainer responsible for getting Phil Spencer mountain ready not once, not twice, but threes times as he trains to take on Everest in the Alps for the third time in a few weeks…
Back in October 2017, I received an email from Phil Spencer, who had found me via my website, whilst looking for a Personal Trainer to get his fitness 'Everest in the Alps' ready for February 2018.
The challenge looked just that, but we both felt four months was a good timescale to build strength, fitness and endurance in readiness.
I've never skied before (definitely a beach holiday man!) but over my 19 years of Personal Training, I have a good system and knowledge base around the principles needed for improving the body.
Phil has his own 'home gym' with Rowing machine, elliptical trainer, treadmill, Versa climber, bench and weights, couple this with a few bits of equipment I would bring time to time, his Sonos music system and a questionable taste in music – we were set !!!!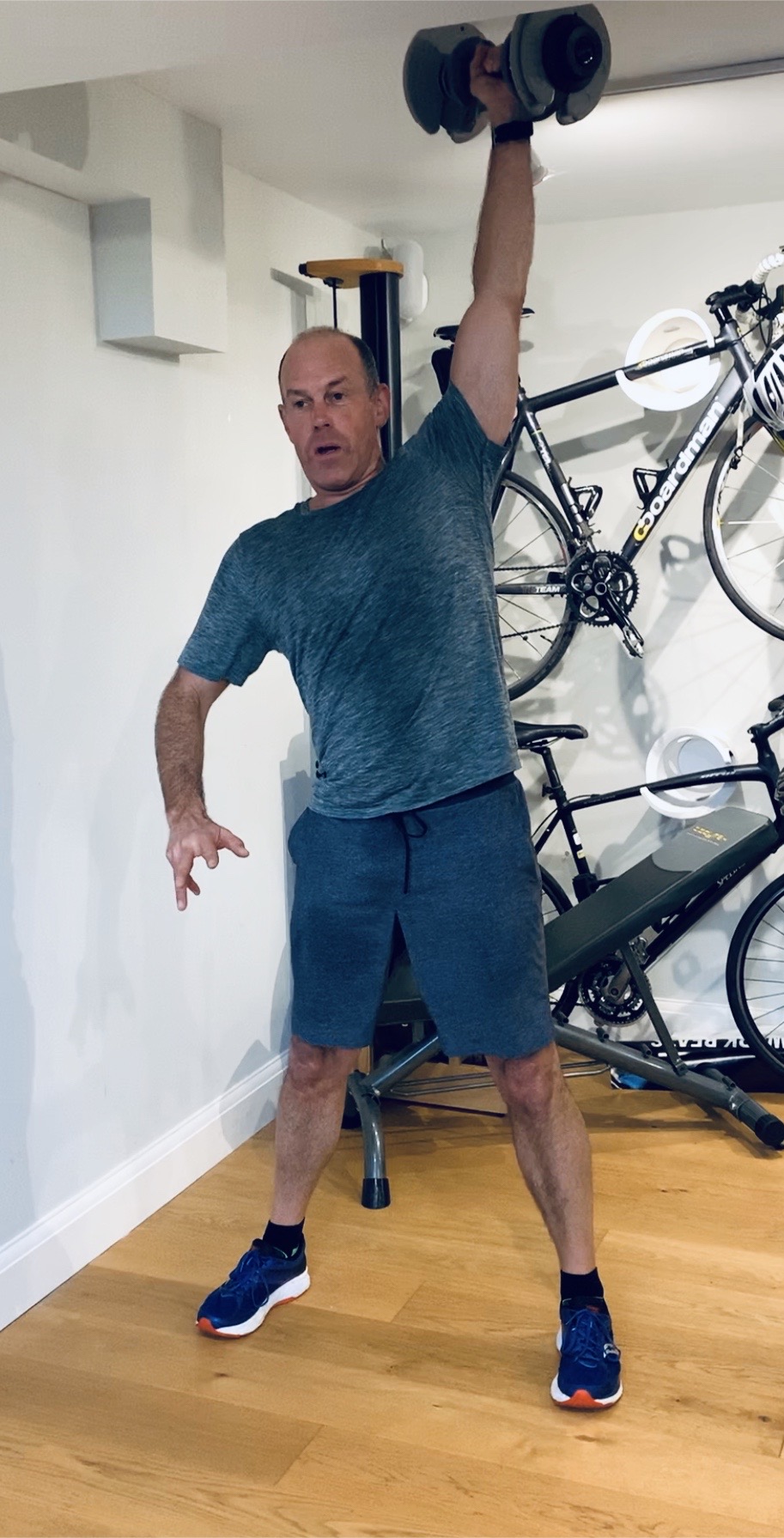 Our sessions are around 45mins, so it shows what can be achieved in a short period of time, when you have a plan, but also work efficiently to optimise the time available.
With 2 dogs to walk daily, and the chance to add in some 5-10k runs during the week, we predominantly worked on resistance training, combined with short sharp periods of cardiovascular work in our sessions together.
For the initial 4 to 6 weeks we tended to work with higher repetition exercises of around 60-90 seconds each to work on muscular endurance, almost 'building the base'.
Exercises would consist of Walking Lunges (plenty!), Dumbell Chest Press , Rows, Squat and Overhead Press, interlinked with core work and 60-120 seconds of cardio work, generally all placed together, in a 'circuit format' – high levels of work, with short periods of rest/recovery, to mimic the hours on the slope each day.
Working in a circuit format – keeping exercises back to back, keeps the heart rate elevated for periods of time, and teaches the body to push blood into the muscles for an extended period of time, whilst keeping the lungs working for a prolonged duration – something he'd be doing over the four day challenge!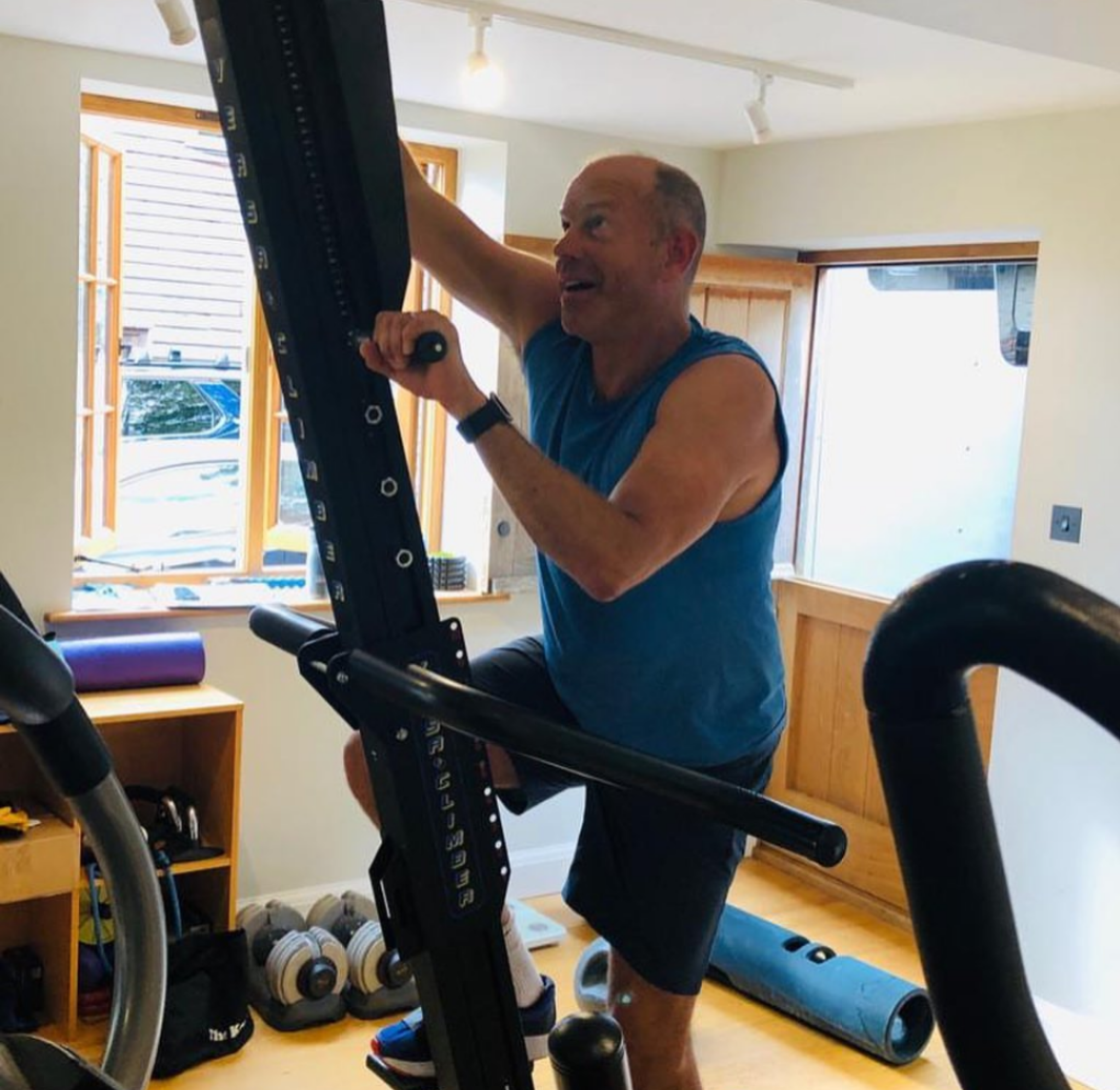 As the months went on, we would start to decrease the time he worked for per exercise, so maybe performing exercises for 30-45 seconds. This allowed the weights used to increase, building some strength alongside the endurance aspect of past weeks, to give an all round body improvement. 
Any form of a challenge, or the need to 'push' yourself, equally requires a good degree of mental strength which is something Phil certainly has, and combined with his enquiring mind, and always wanting to know 'Why' or 'What' something is, he keeps me on my toes too!
In a few weeks Phil will be leading another team into the four day challenge (as his 3rd year in a row), and I'm positive he'll smash it again, inspiring many, and raising a lot of money for charity.
Mark is based just outside of Guildford in Surrey, with 19 years experience.  From training clients 1-1, to online coaching and training, Mark specialises in helping parents and Business owners to place some priority and focus on themselves, working towards 'Looking and Feeling Great'