TV presenter Phil Spencer prepares to take on our Everest in the Alps 2020 expedition for the third time this Spring.  Described as the toughest four days on skis, we ask him what you need to take on this ultimate challenge in the most beautiful location…
What makes this the ultimate challenge?
There are so many facets aside from the physical height. You've got the weather, the altitude, you've got the unknown, the route, the routine and you've got the temperature. It could be +20 degrees or it could be -20 degrees and that's something else that's quite individual to this challenge. There's no hiding place in the mountains, once you start, you have to finish because your hut's at the top, so what are you going to do? You still have to get up there even if it hurts or your kit breaks, your bed is still at the top of the mountain!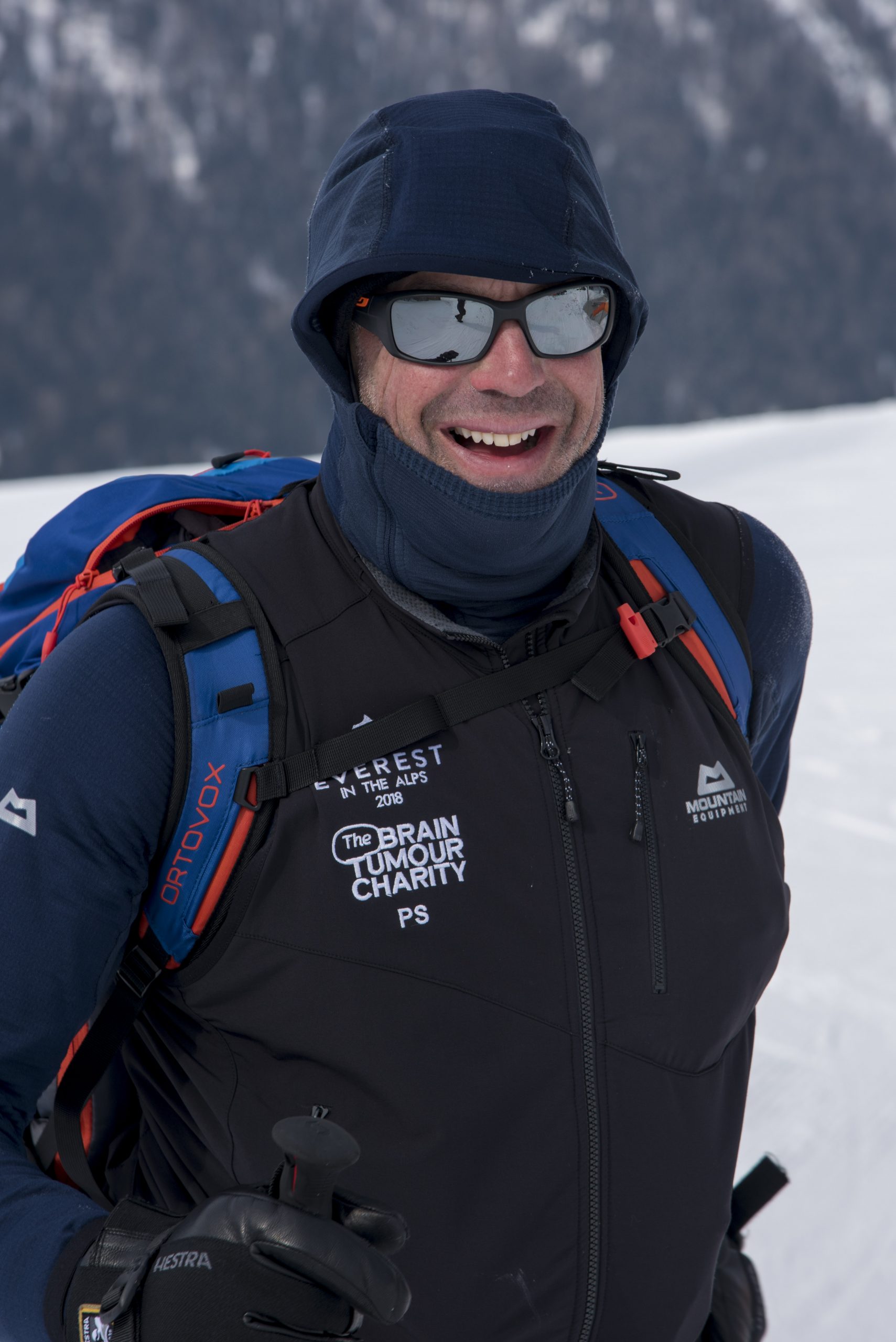 Is this the toughest challenge you've ever taken part in?
Without a doubt! This is without question, the hardest challenge I've done by a long way. If you're running a marathon and you blow a gasket, well, you just stop and go home. If you do Everest in the Alps and you decide after a day and a half that you're not fit enough for it, you've got to keep going.  There's your team who you can't let down and also you've been sponsored massively so there's a huge amount of pressure to finish!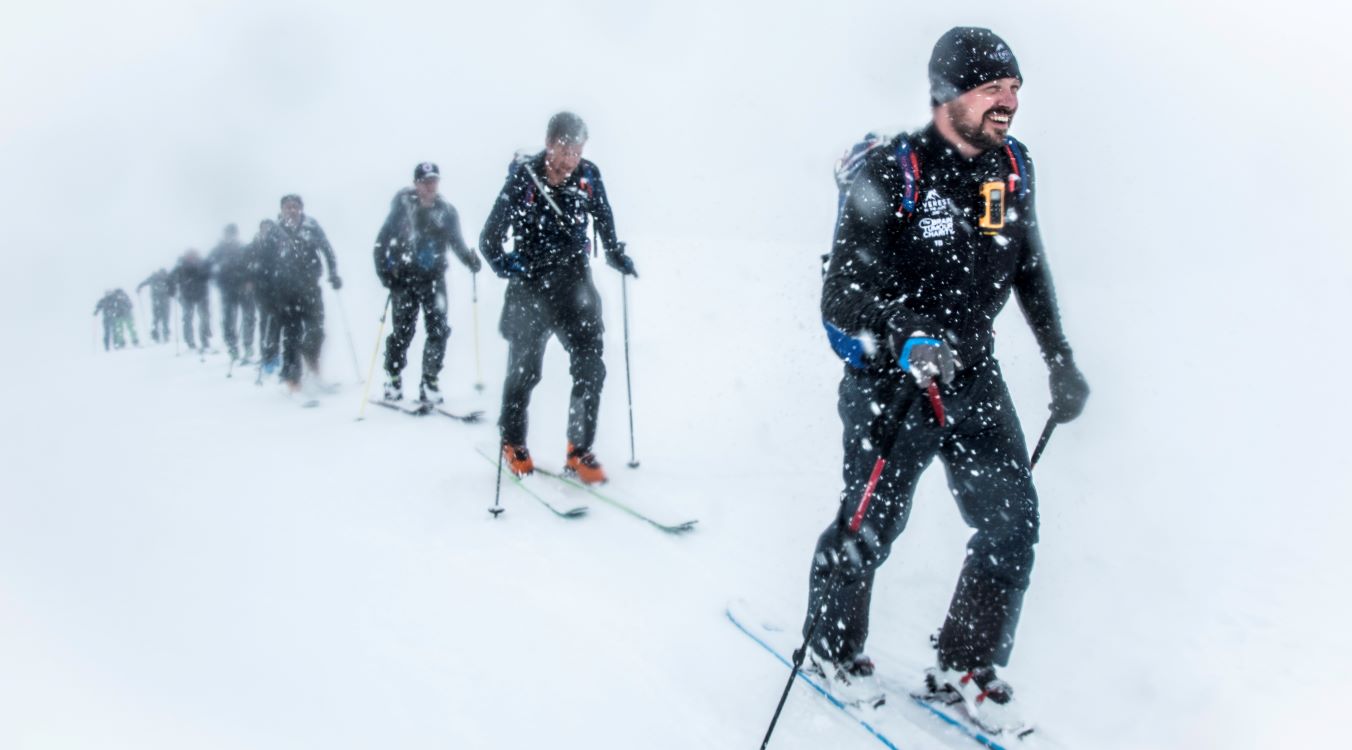 So what does it actually involve?
It's a gruelling event taking place in Verbier in the Swiss Alps. It involves approximately 32 hours of uphill ski touring and only 3 hours of downhill, with up to a total of 20 individual ascents. Each day we climb between 2,000m – 2,500m to reach the overall target of 8,848m. The amount of time out on the snow is anywhere between 8-12 hours, however long it takes to keep on track! At altitudes of up to 3,500m, we'll burn through a daily average of 10,000 calories – the equivalent of running three back-to-back marathons! It's a tough challenge.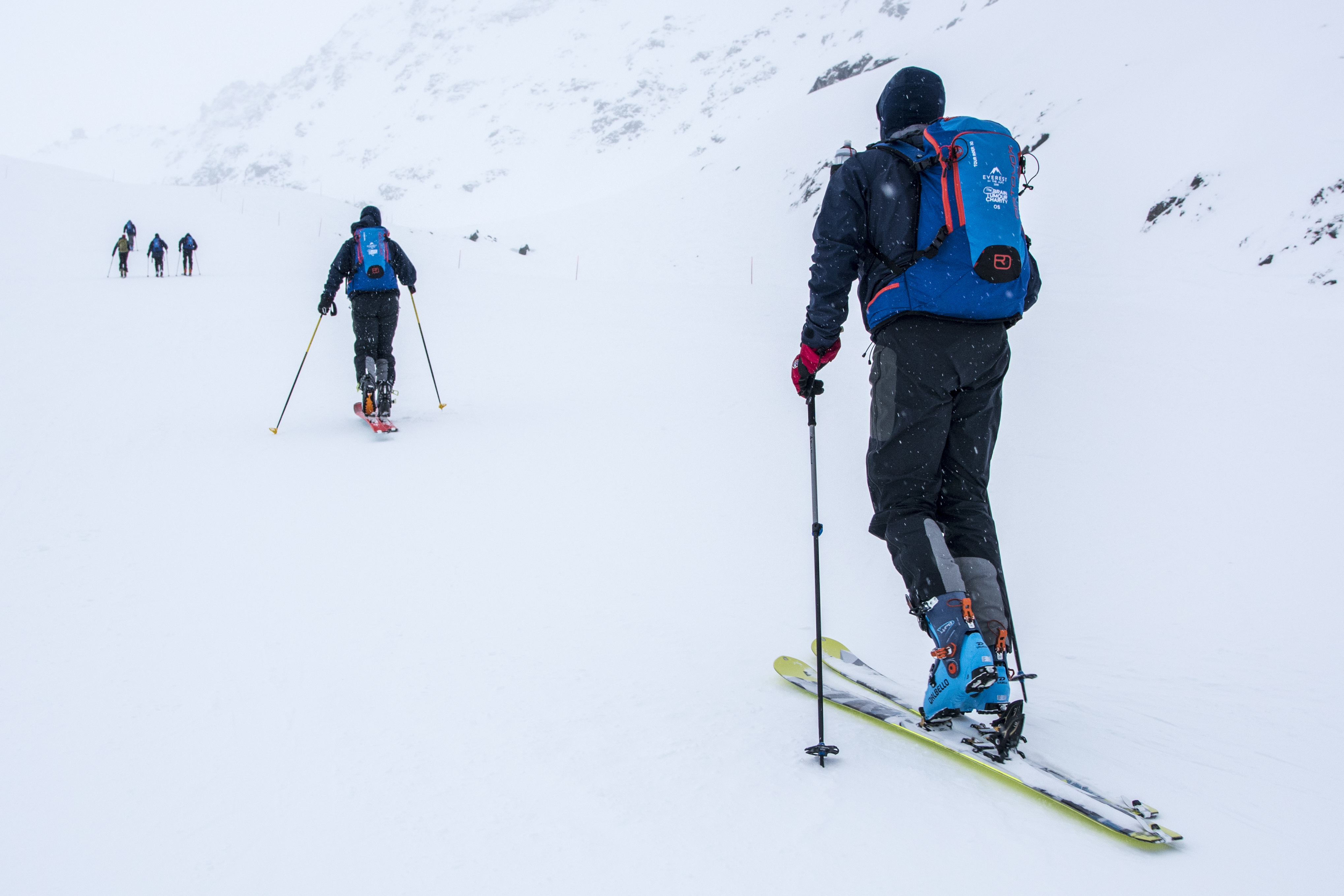 Can anyone take on this challenge or do you have to be a total fitness fanatic?
Anyone can take on this challenge because it's doable. There's absolutely no doubt that you have to put in the time and effort in your fitness and your preparation and if you do that you'll enjoy it, and if you don't do that, you won't!
How long before the event did you start training and what were you doing?
I started 6 months before and then was very serious about it in the final 3 months. I did a lot on the legs and the core and the glutes. Using a Versaclimber, running and using a cross trainer as well as a lot of lunges!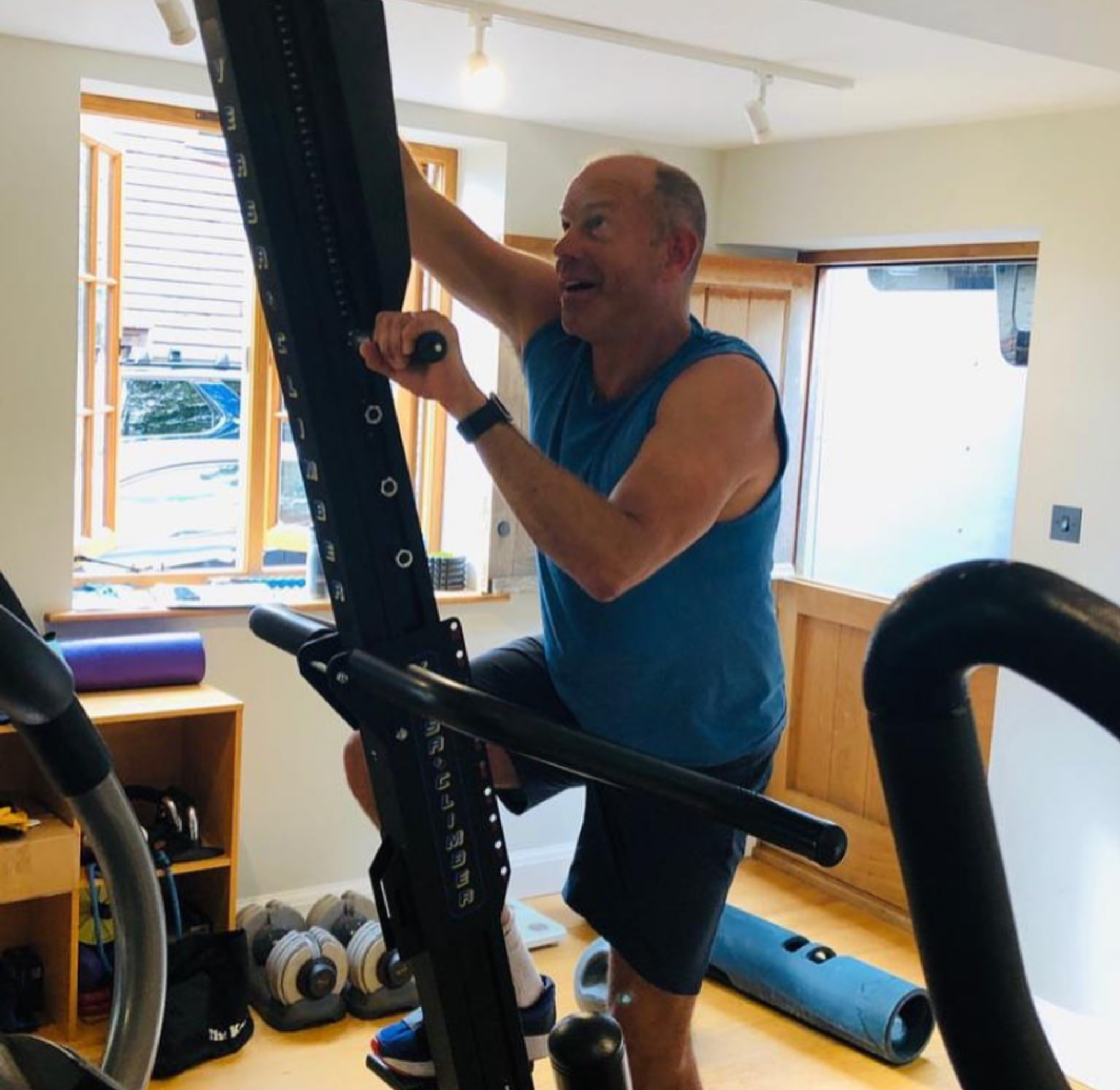 What has made you decide to take on this challenge for a third time in a row?
I ask myself why I keep coming back but I absolutely love it! It takes me massively out of my comfort zone whilst raising money for families that aren't as fortunate as my own.  It makes me feel really alive and I distinctly remember that on the mountain; I think there had been a massive blizzard, a complete whiteout, it was a very hard moment and I remember talking to the boys about how alive I felt, because you're utterly focused on what needs to be done and that's a really good emotion to experience.
Which charity are you supporting this time round?
Although you can support any charity, I have chosen to support the Brain Tumour Charity again. That stat that I always quote when I talk about this, is that 2% of cancer research funding going into brain tumours and only a small portion of that funding goes into paediatric brain tumours. Yet brain tumours are the single biggest cancer killer of children and young adults in the UK, with 500 children diagnosed every year. There is no cure. And that is a difficult statistic to get past.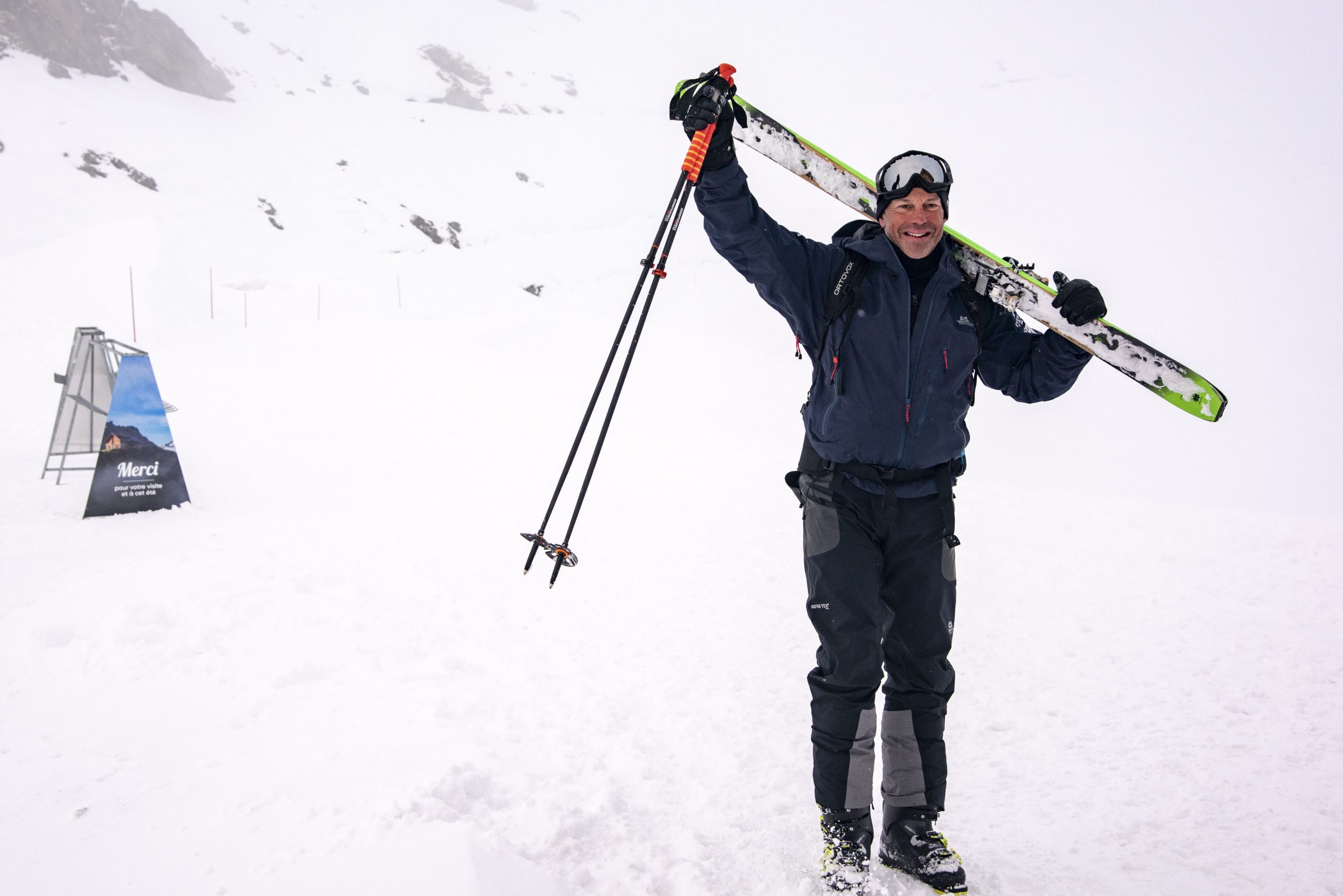 There must have been some low moments and some incredible highs…
Yeah I think the ups and downs of the days are par for the course. -20 degrees was a pretty low moment.
Can you think of something that stands out as a highlight?
Getting back to the hut every evening. You're there completely on your own, nobody else from miles around, it's a beautiful spot, you've just completed the days challenge and everybody is on a high. That's a great moment for the whole team morale.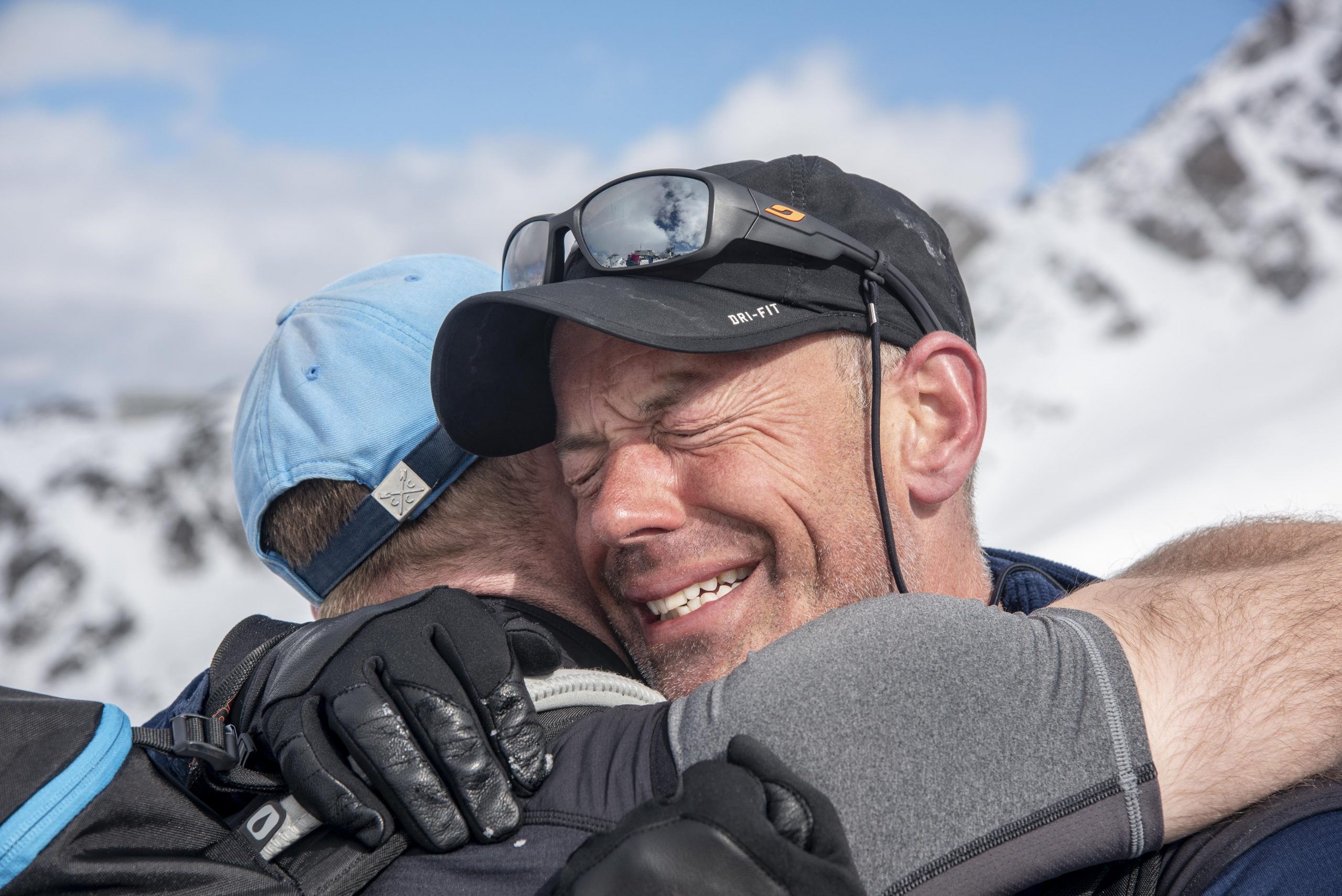 Has this challenge been life-changing for you in any way?
Well it's quite a commitment to do it three times so it must have been!  I know that having that kind of focus benefits my life in many other ways. It comes back to getting out of your comfort zone, taking on a challenge and succeeding with it.  I'll be 50 when I do this next year so that will be quite something to achieve!
From a personal perspective, what are you going to take from this experience into your daily life?
Probably a belief in my own physical abilities and my ability to train and get fit and do the job and greater appreciation of being part of a team. To do Everest in the Alps and do it successfully you have to have a good team around you and you've got to be a good team player. I've been lucky enough to do it with good pals.
How are you feeling about doing it all again?
I'm really excited. The first time for anyone on a challenge of this nature is properly scary and I threw everything into preparation. I was really fit but I worried about my kit and nutrition too much. With the benefit of the first time, I went into it more confidently the second time because I knew what it entailed, so mentally I was in a better place. This time round my training can be as accurate but my mental preparation will be even better… and I'm going to focus on raising more money for charity!