The specific challenge that the Everest in The Alps squad undertakes means, the fit, performance and comfort of the equipment they use can literally be the difference between someone being able to cross the finish line or not. Without a doubt one of the most important things to get right, is the Ski Touring Boots.
Just like normal ski boots, getting them fitted perfectly to you is the most important factor. To get this right, you have to visit ski boot fitting professionals, like the team here at Snowtrax (Check out our post on that here). The nature of ski touring, means that you will be skinning up hill, in your ski boots as well as the usual alpine decent. This compounds the importance of a great fit, even more so!
Our expert boot fitters have tons of experience with touring boots and will be able to give you that perfect fit by measuring you exactly and customising the boots to your exact shape!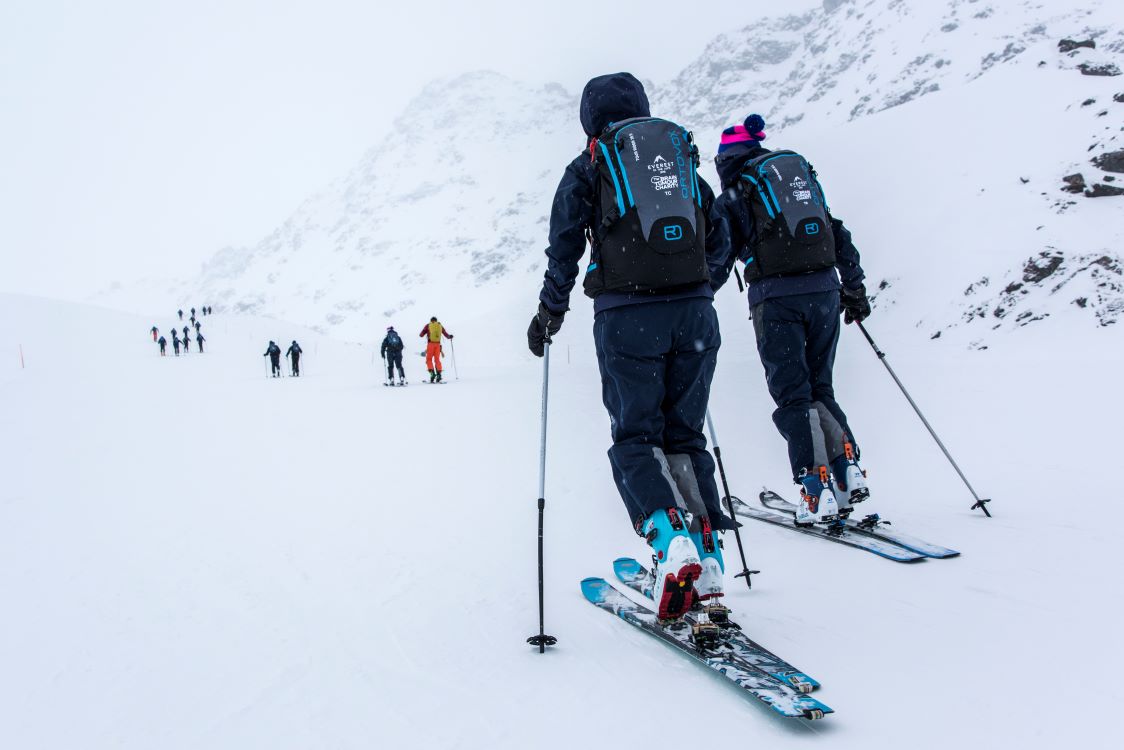 What ski touring boots should I buy?
There's a lot of ski touring boots to choose from on the market today. But, probably the more important question to ask yourself is "What type of ski touring do I want to do?".
Ski touring allows you to access the powder that others can't get to. But there is more to the boots than just hinging at the toe. If you are a skier that values downhill performance the most, then a Downhill/Alpine/Touring crossover would be a great place to start your search.
Downhill/Alpine Touring Boot crossover
These boots look like a traditional ski boot but…
       

They're fitted with a touring mode and inserts.

       

They will be moulded from a slightly lighter plastic to help reduce weight

       

Have a standard alpine inner liner, designed for comfort.

        They work in any MNC binding and your normal alpine binding.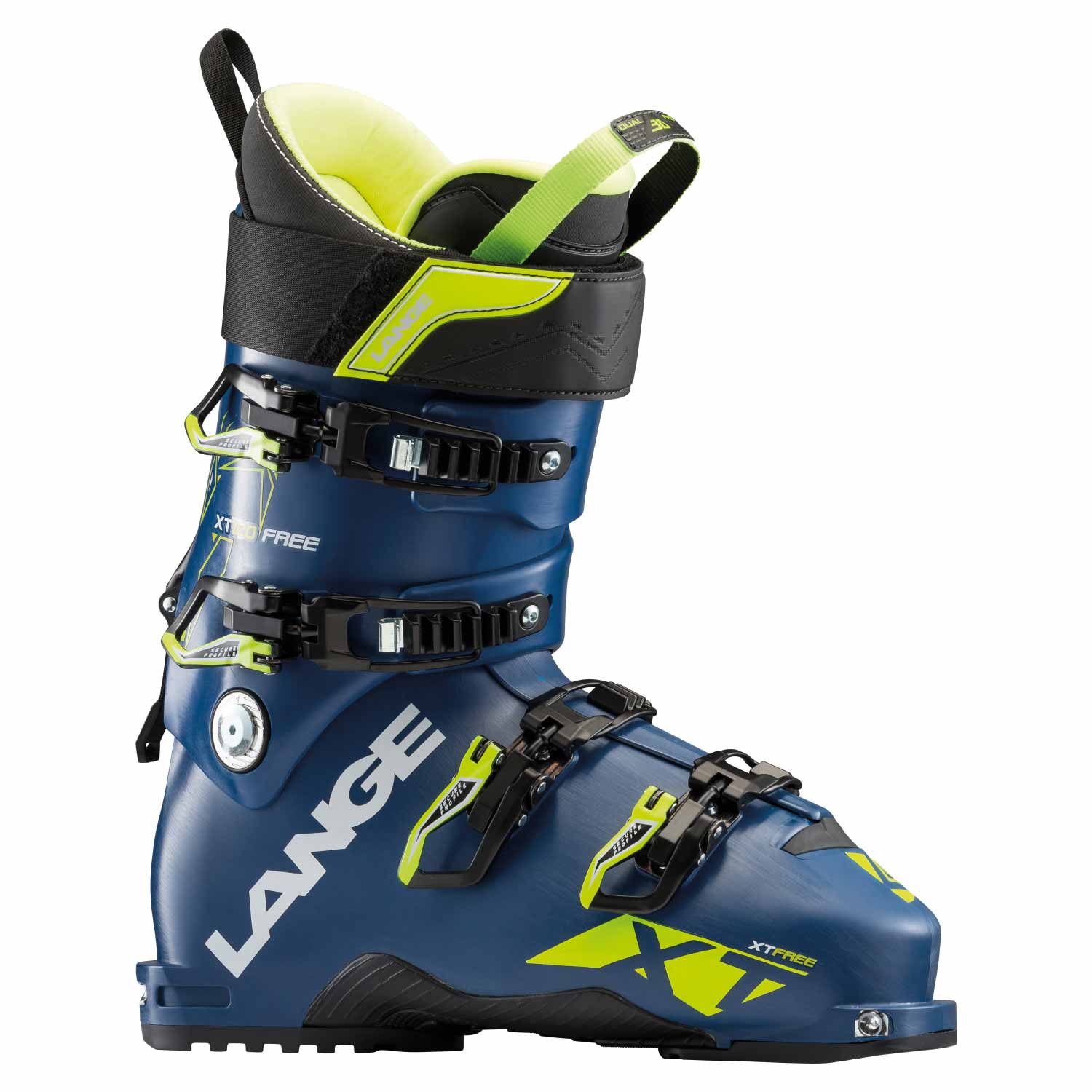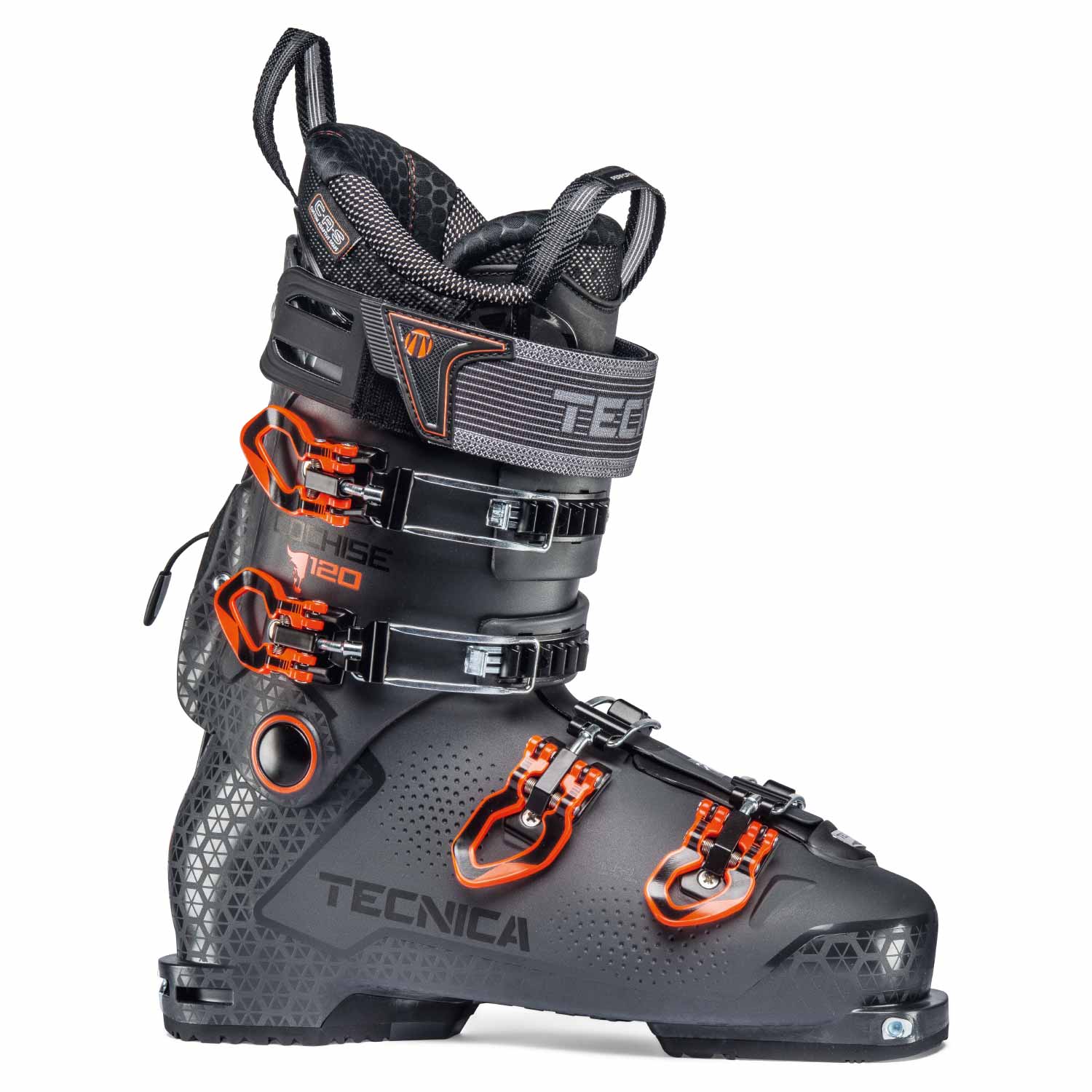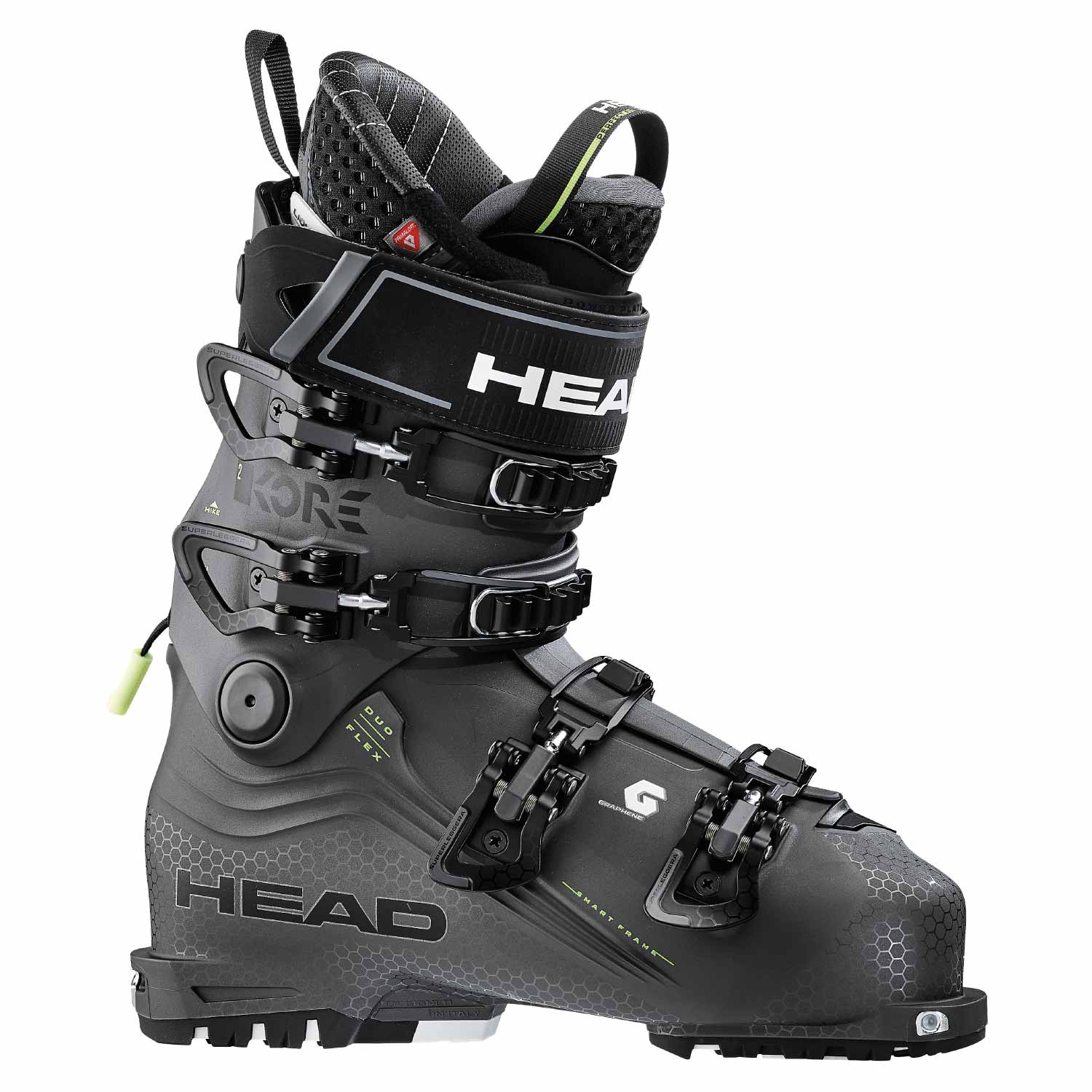 These are ideal if you mainly ski lift accessed terrain and want to spend more time skiing downhill than skinning up. They work excellently with bindings such as the Salomon/Atomic Shift binding and give you the downhill control with the option to explore more of the mountain and hike out of tough spots.
If you're a skier that is looking to explore further for hidden pow stashes, off piste routes, or valley to summit but still want the downhill feeling of an alpine boot then a 50/50 Touring/Alpine boot will do the trick.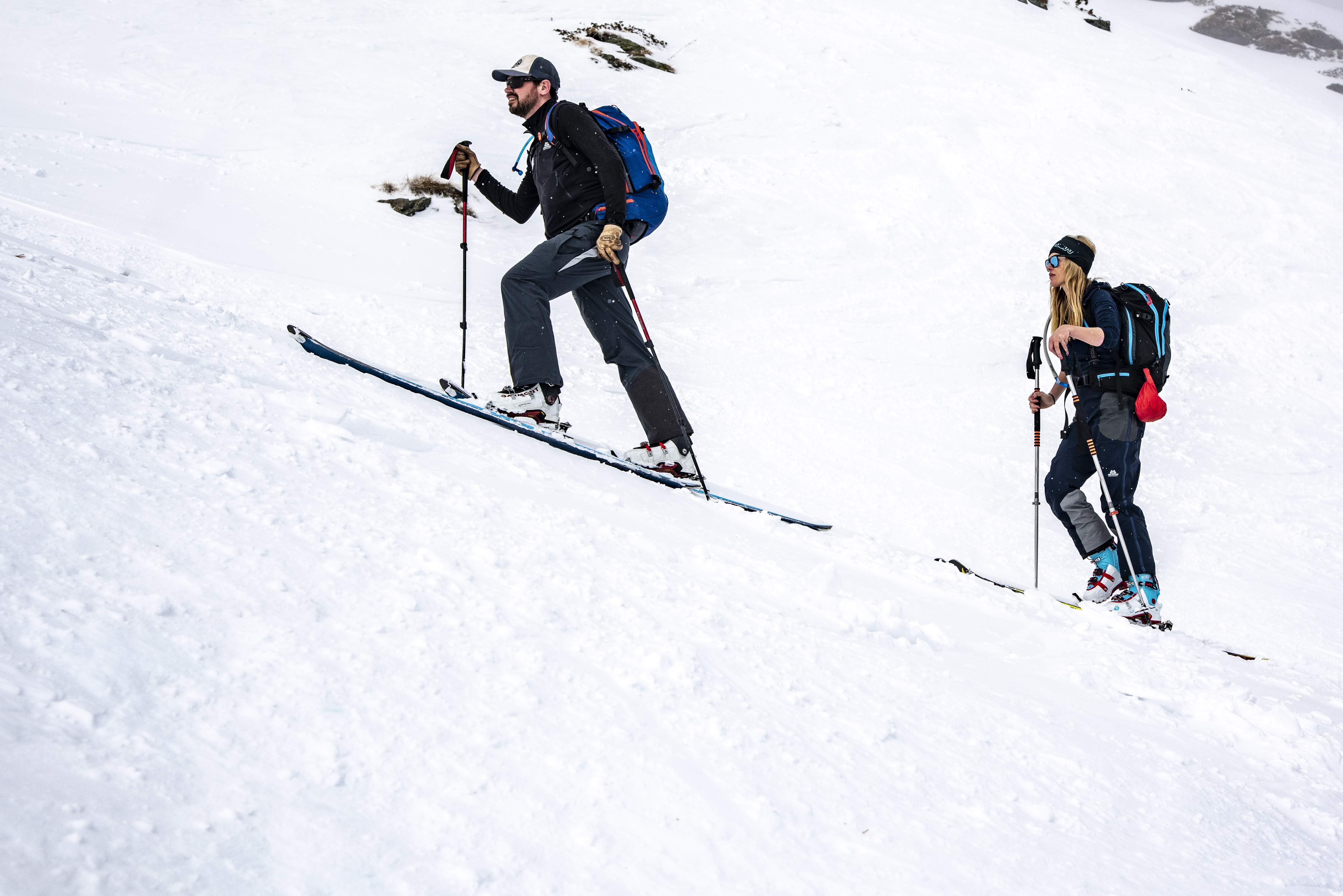 Touring/Alpine Crossover
These boots are a touring boot but…
       

Have downhill performance

       

Have a rocker sole meaning it's easier to walk in

       

lighter liner with a hinge for a more comfortable walking experience

       

They fit in all MNC bindings but will not fit in standard alpine bindings.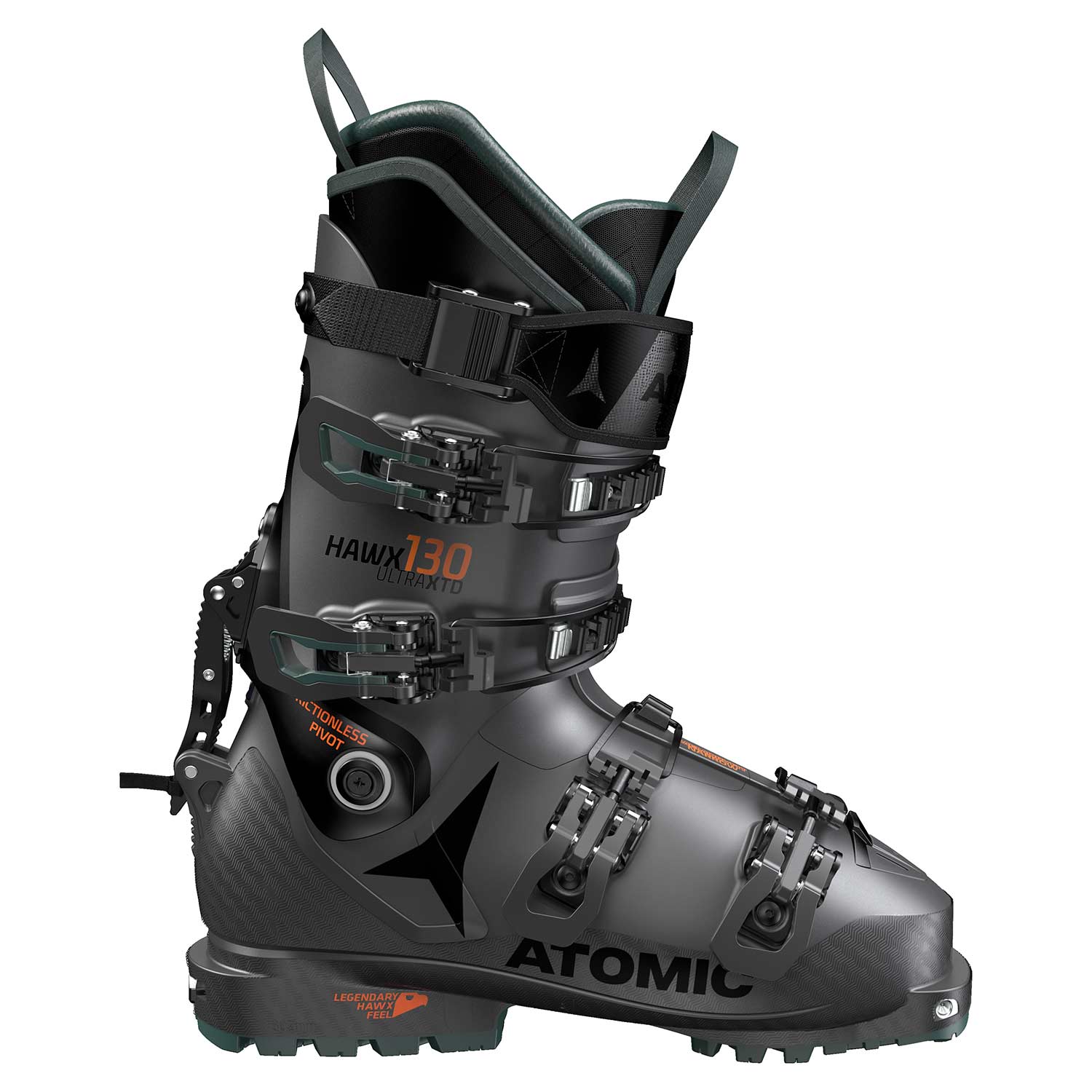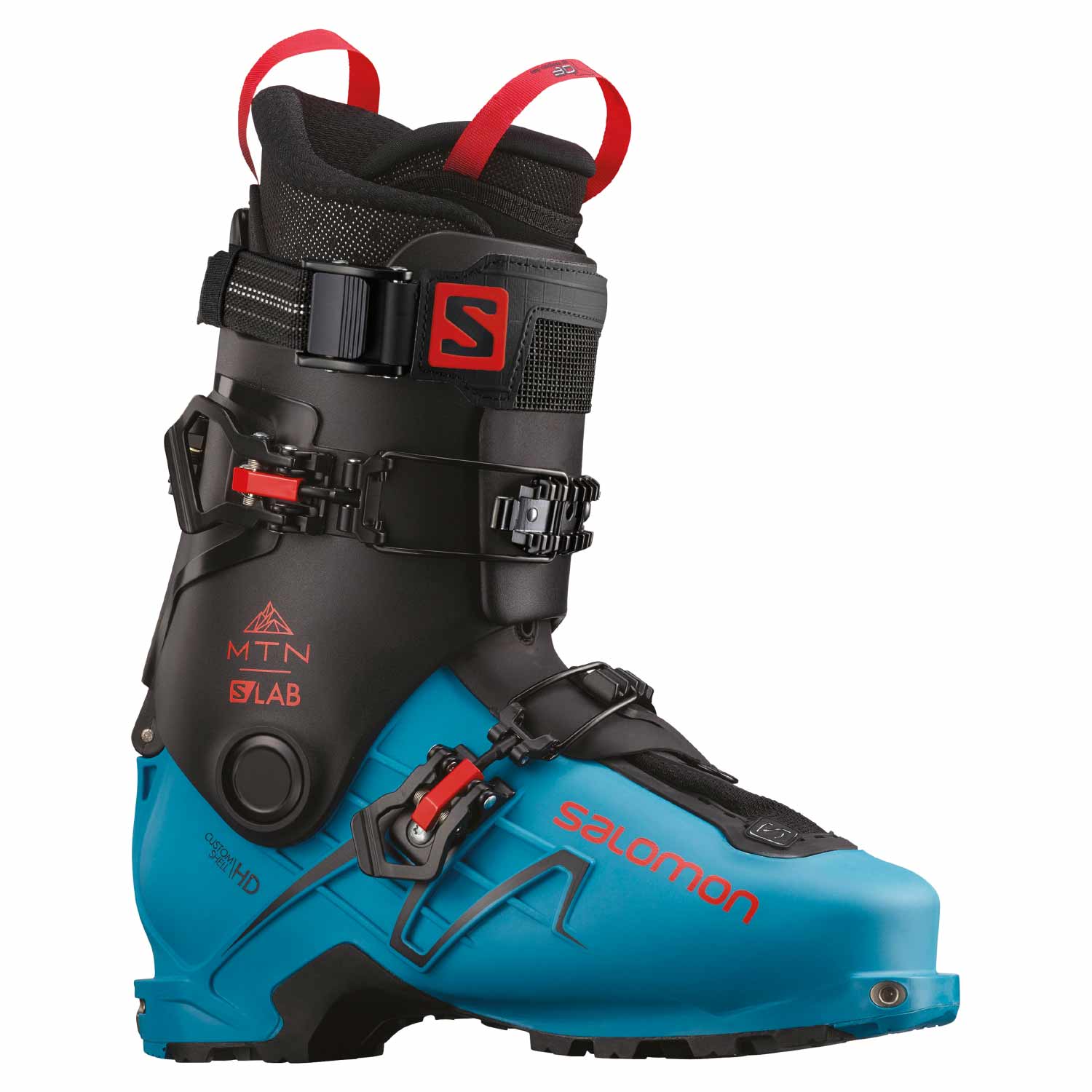 For longer tours and skiing that covers more vertical, these boots are a step above. While they don't have the same set up as a normal downhill boot, they're still super capable and excel off piste.
For a full on touring boot that is built for long skin tracks, huge vertical, and hut to hut missions – these touring specific boots are the way to go!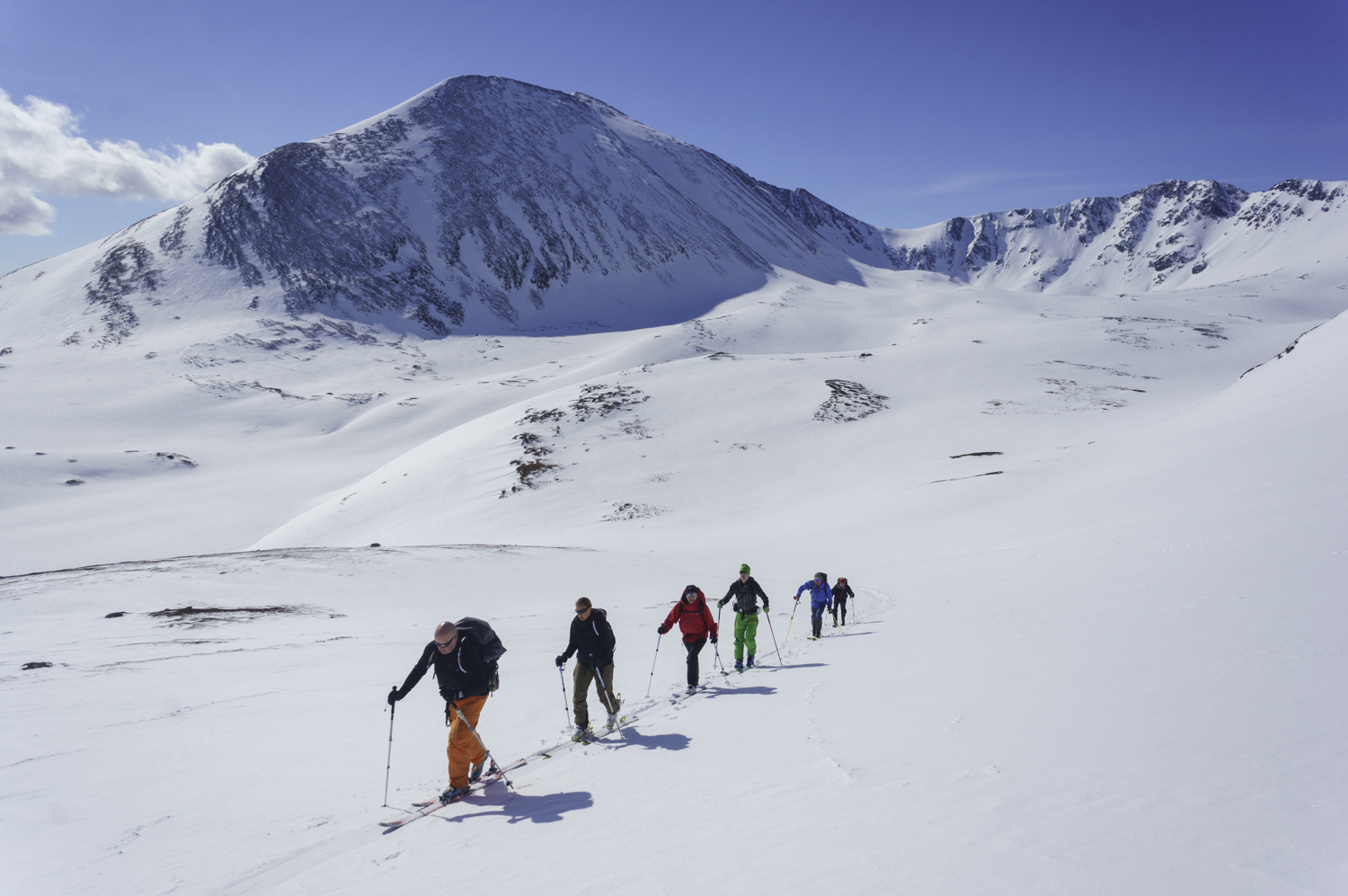 Full Touring
These boots are designed fully for touring so…
       

are very light weight

       

have very good uphill performance

       

can lose downhill performance

       

feature tread on the soles.

       

Sole shape and crampons fitment mean these will not fit anything other than a pin/technical touring binding.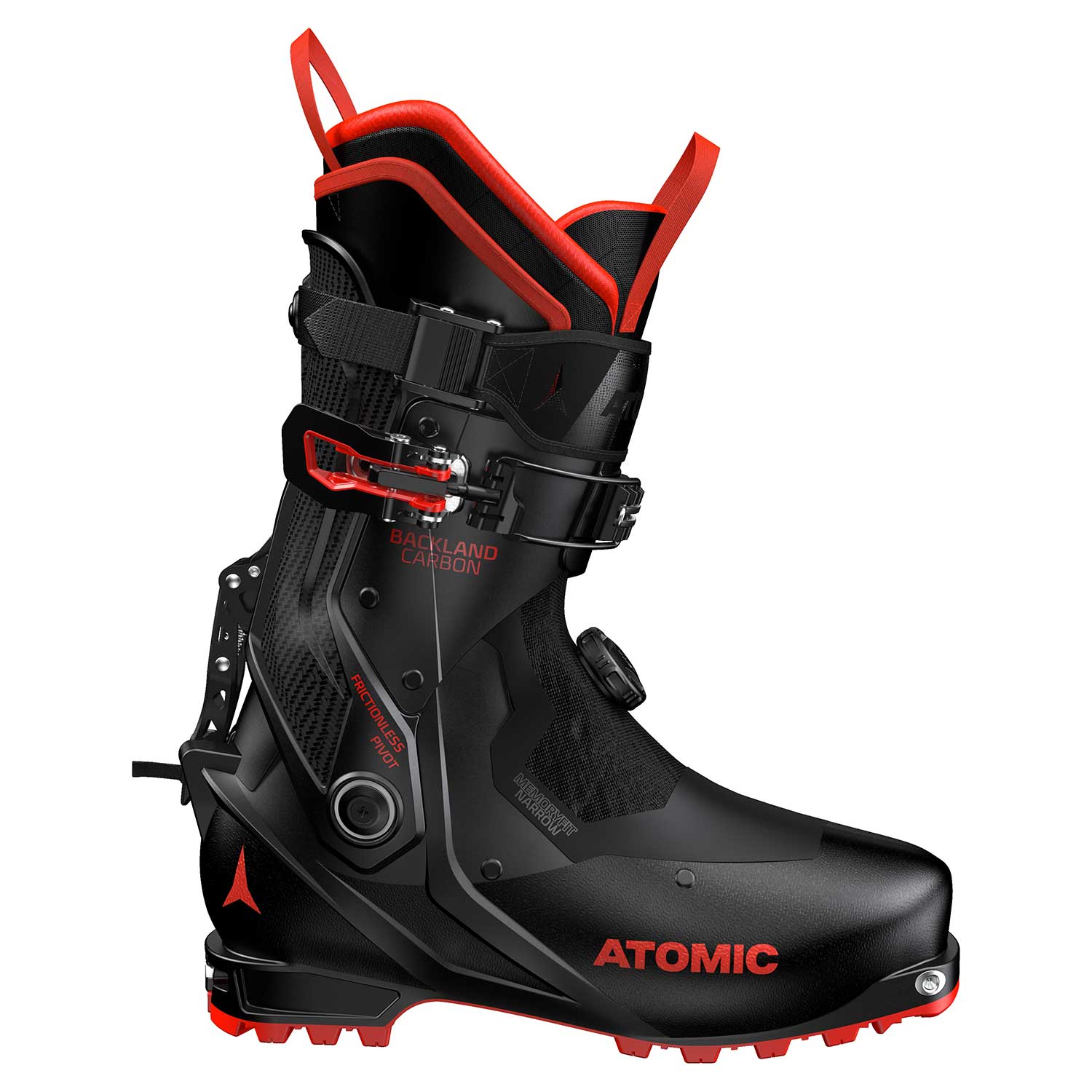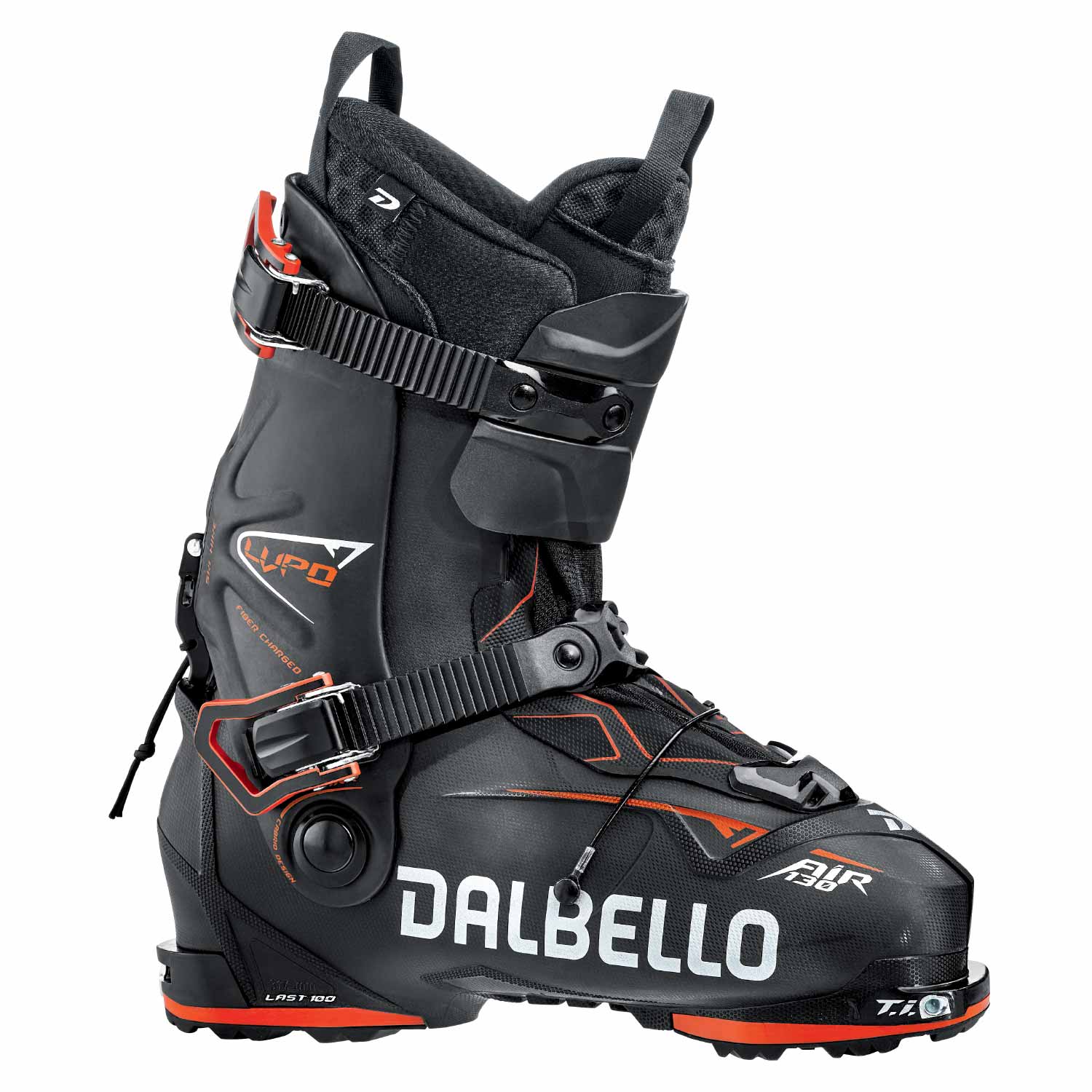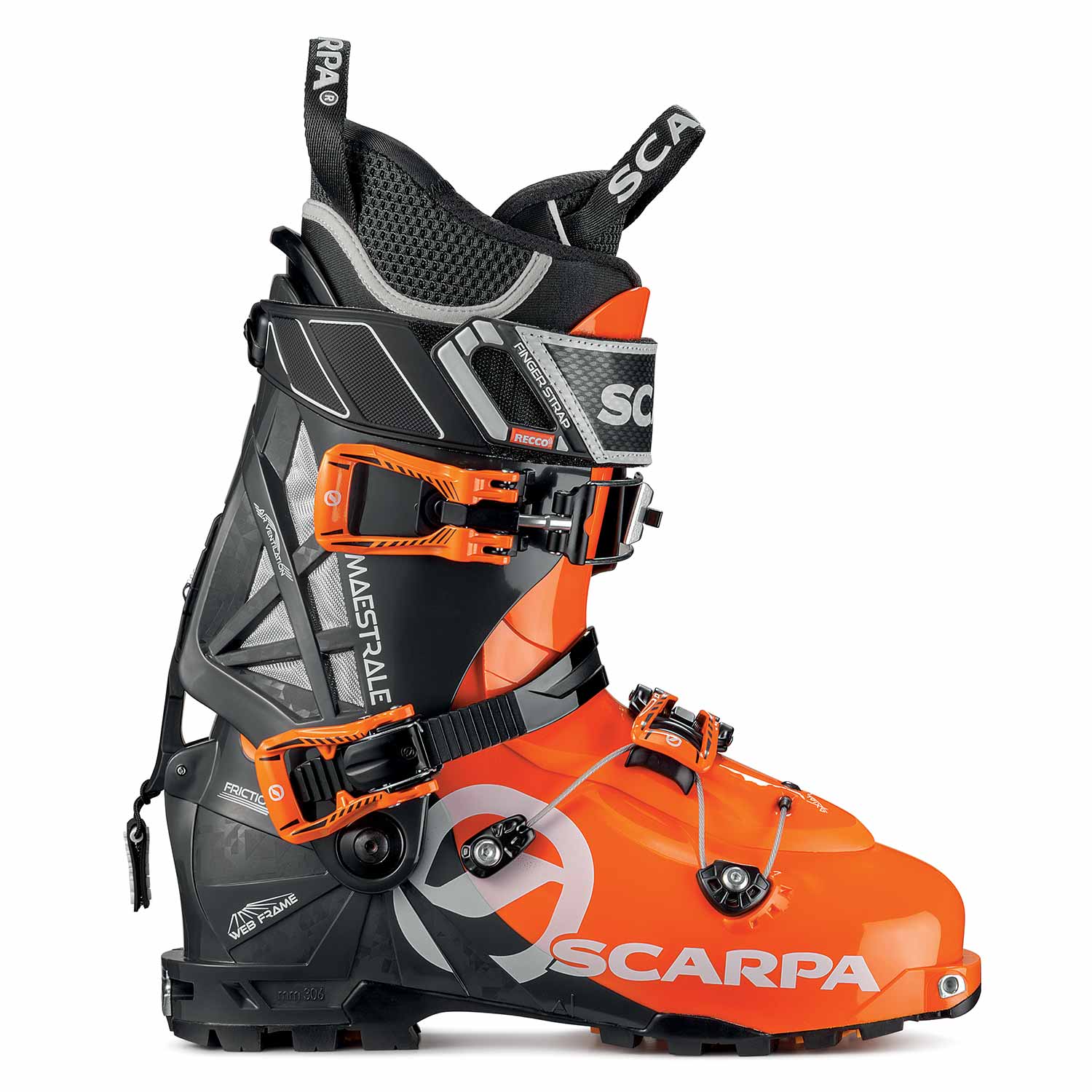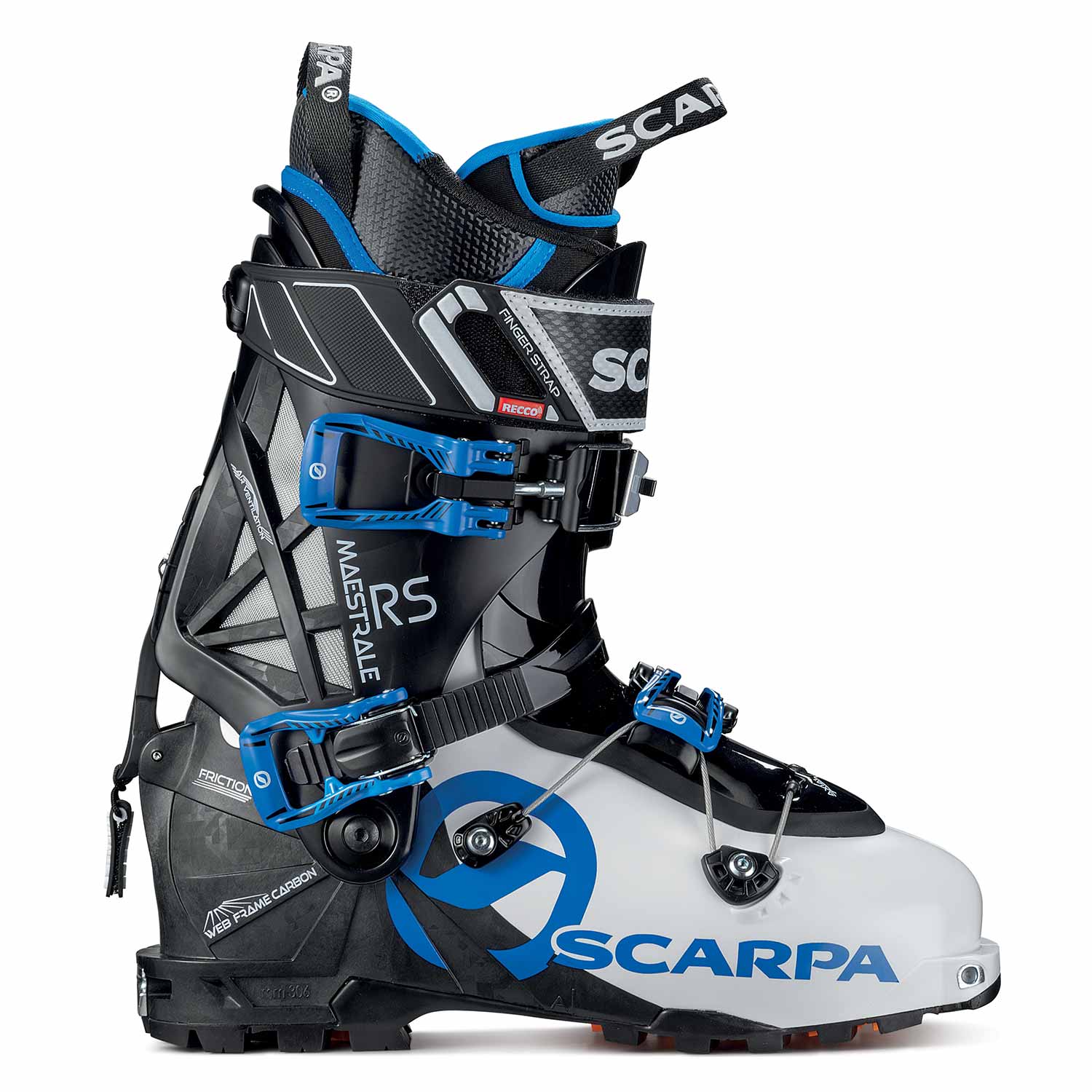 Boots like this prioritise weight reduction, mobility, and control for the uphill. They tend to feature an extensive range of motion in the walk mode and are designed to work with other ski mountaineering kit such as crampons. They feature grippy soles that allow you to hike a line but the trade off from these features is their downhill performance on hard snow is less aggressive than the other boots.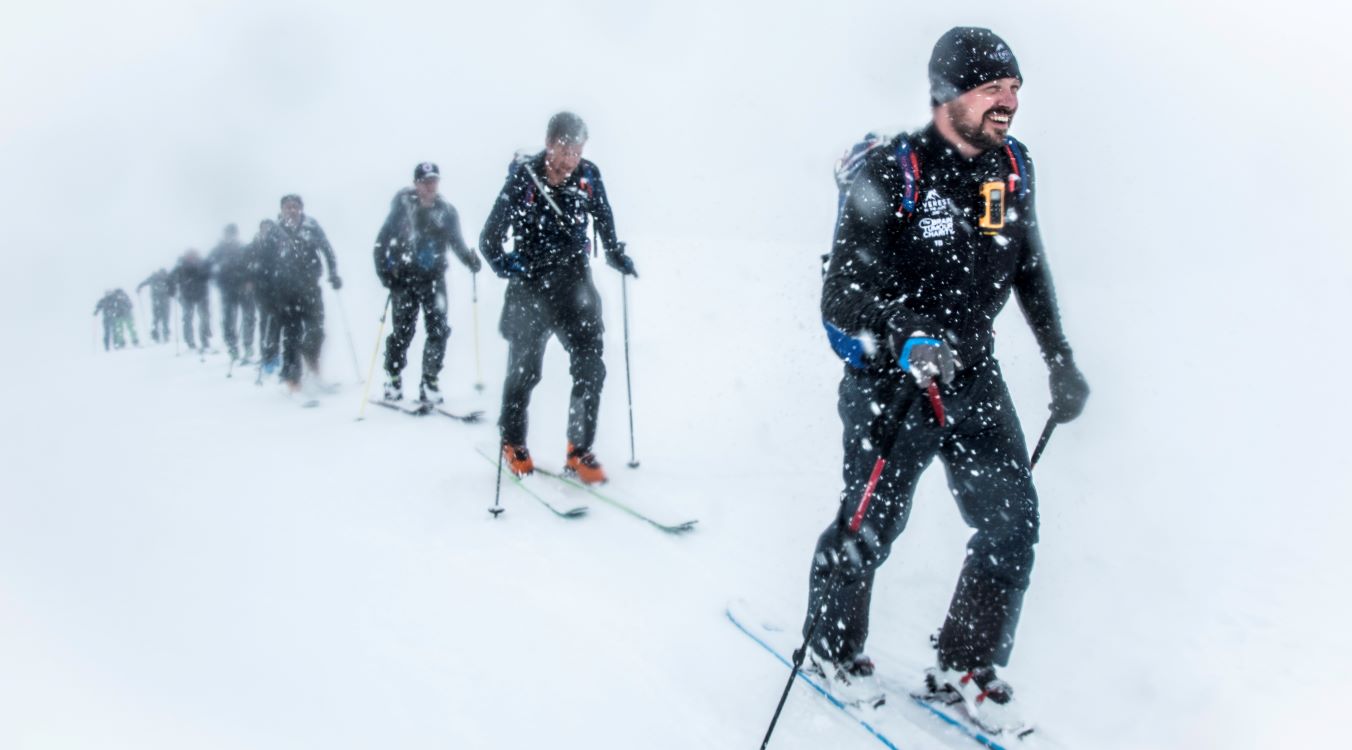 There is no single best boot for touring as there are so many factors to consider for each skier. Every season the boots and bindings become more advanced. The gaps between the types get smaller and the materials become lighter and stronger. Their capabilities are constantly improved. That's why our boot fitters stay up to date with (and regularly test) the touring setups we offer. Not only does it give them the firsthand knowledge to fit and recommend boots, it also means we'll only stock boots that we think make the grade!  
Whatever boot you choose, the most important thing is to get a professional boot fit. Your feet (and your skiing) will thank you!
To learn more book an appointment with one of our expert boot fitters at Snowtrax and let us help you find the perfect ski boot for your next adventure.
Written by our friends at Snowtrax
Follow along on Social: