Thinking about taking on the biggest challenge of your life? We understand you might have some questions or reservations, but we're here to put your mind at ease. We've pulled together some of the most common concerns raised to the Everest in the Alps team, so that you can equip yourself with all the information you need to join us for one amazing adventure.
 "I'm not your typical athlete"
That's ok! Everest in the Alps is difficult, we don't sugar-coat that fact. But it is achievable. You don't need to be a triathlete or Olympic skier; you just need to be prepared for long days that require stamina and endurance. We've had people from all walks of life take part, from mums to grandparents – and we'll support you every step of the way. Becky, our EiA personal trainer, has written training guides to make sure you're on the right track with your fitness and to answer any questions, too.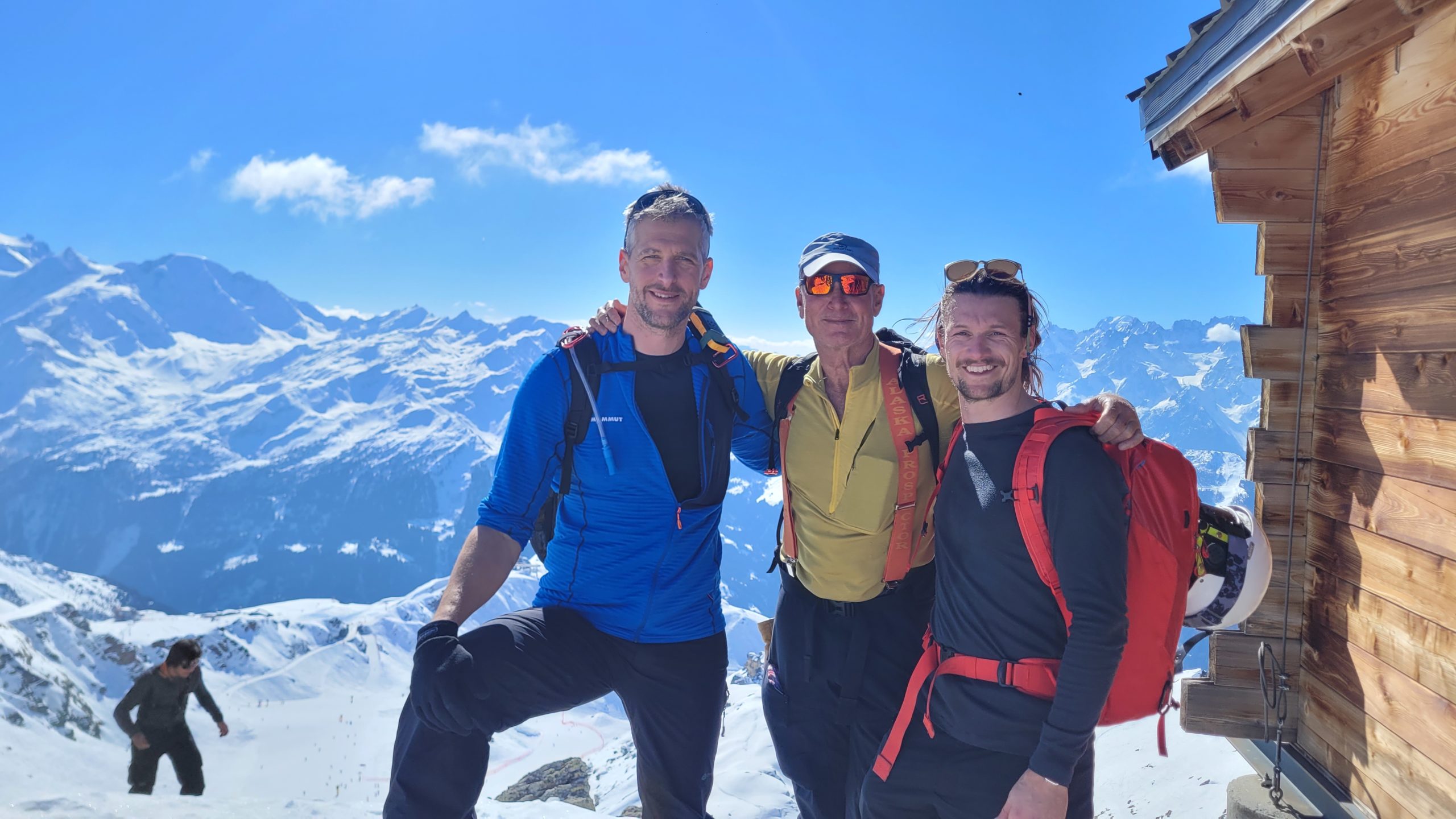 "I've never skied off piste before"
Ski touring or 'skinning' is a challenging and rewarding sport where you first ascend the slope on skis before skiing down it. You'll need to be a confident intermediate downhill skier and have solid fitness levels to climb uphill. Our guides are highly experienced, and will adjust the route for each team daily, based on ability, weather and elevation.  We'll take you to parts of the mountain you've never been to before, but we don't ski off piste, so you don't need to worry about avalanche kit, extra insurance or unchartered terrain.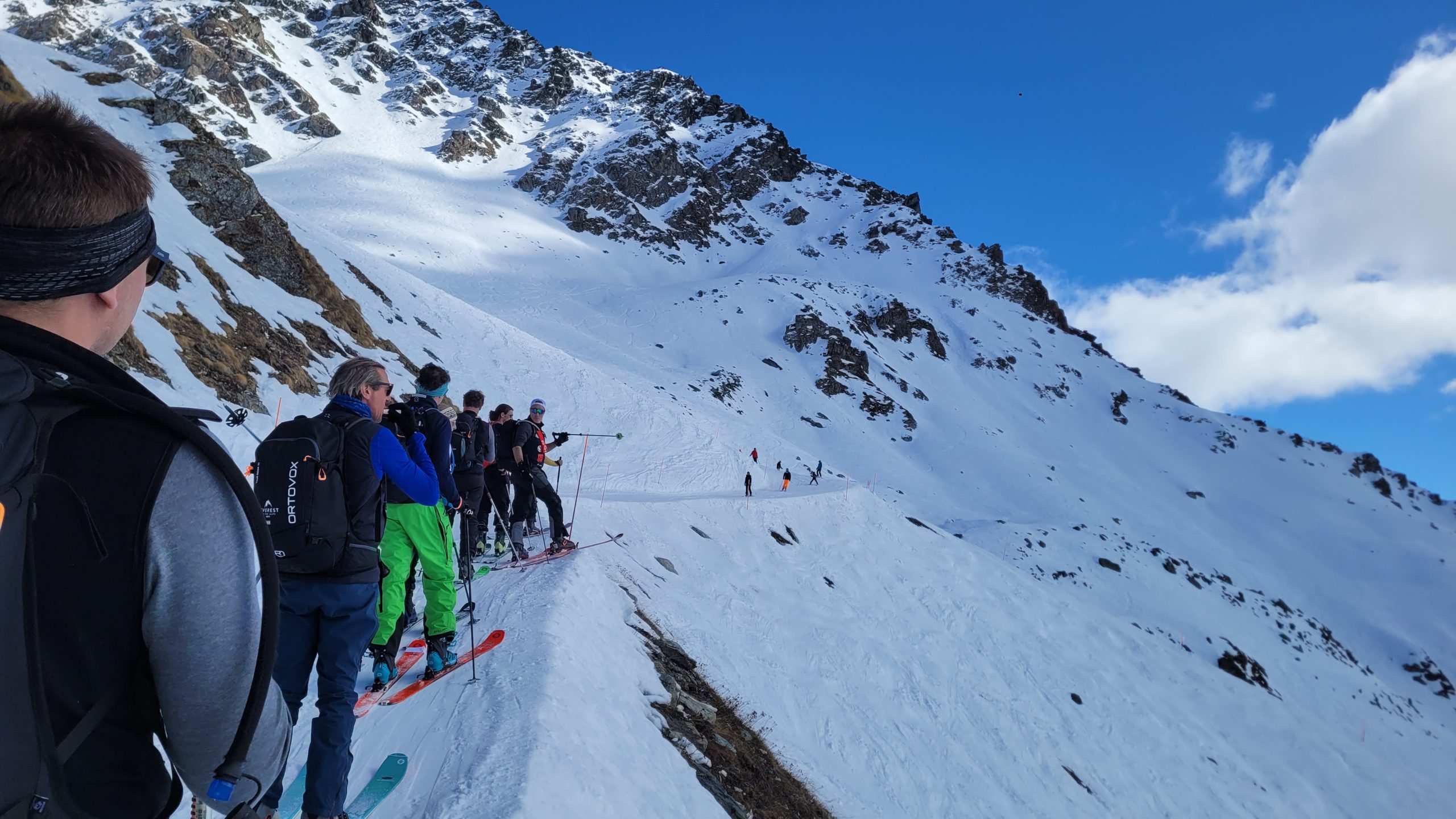 "I don't have a team to join with"
Lots of EIA participants come to us alone or in pairs, ready to slot into a team of complete strangers. It can be nerve-wracking at first, but we promise you'll leave with a new group of lifelong friends, forged through hours on the mountain, slogging it out until the summit, or sharing stories over a beer back at the hut in the evenings.
"I came into the challenge not knowing a soul, and each and every person made me feel so welcome – everyone was so friendly, supportive and a joy to be around.
To do something like this is massively out of my comfort zone and I was terrified in the lead up to it… but within hours of setting off I realised there was absolutely nothing to worry about!
The teams were fabulous, the guides were superb and it was great to meet such a variety of different people." – Charlie Birchall, Teammate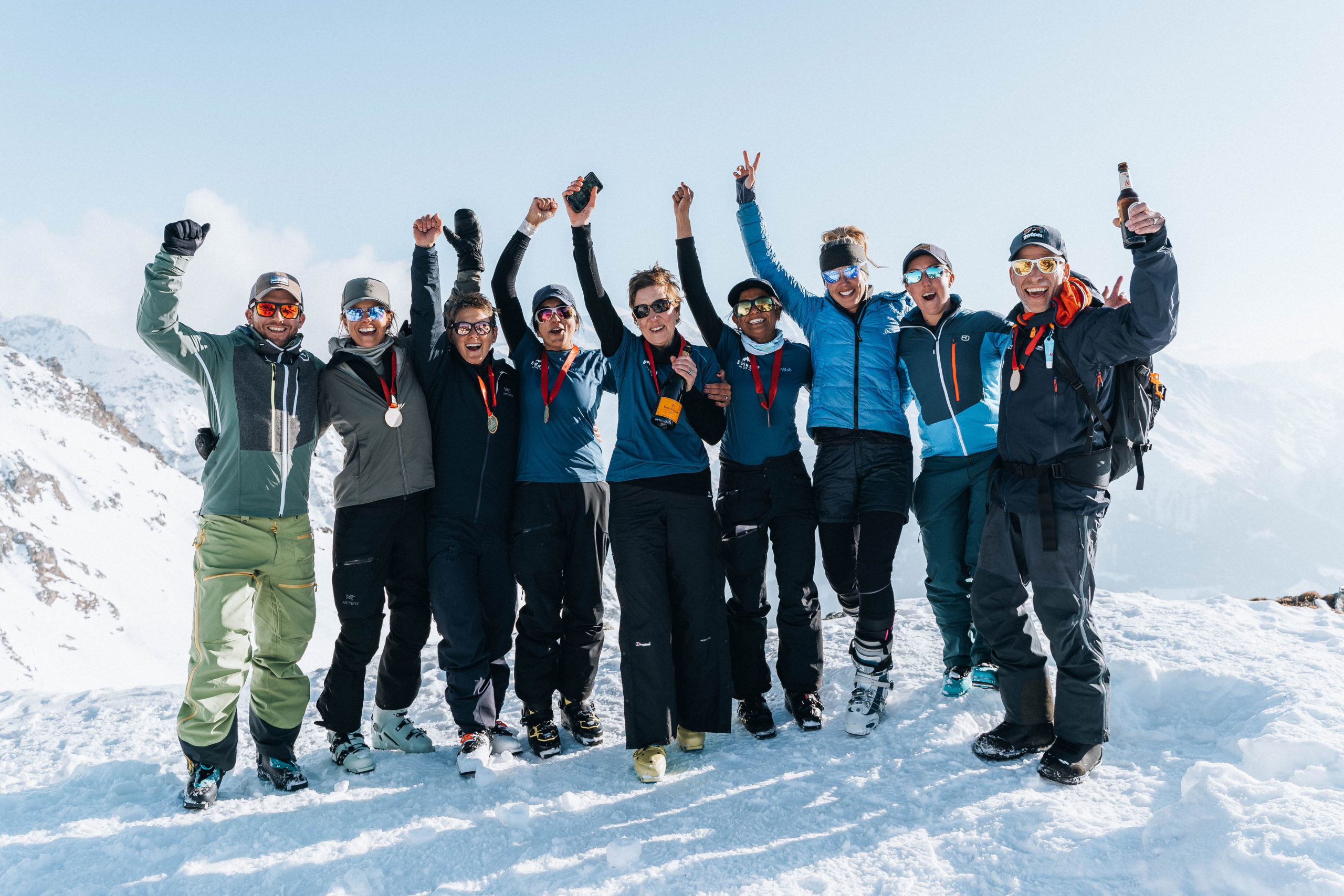 "Do I need lots of fancy equipment?"
As with any snow terrain adventure, you're going to need some specialist kit. Most people use skis that are designed for touring – they're lighter and designed to be stable enough for ascent and descent. You'll need some skins, too. These stick to the bottom of your skis to provide grip. We always recommend buying your boots and breaking them in first. For anything you need to hire, our friends at Mountain Air in Verbier are on hand (and they offer a 20% discount). It's always best to try out your kit in person to make sure you're comfortable. You can check out our full kit guide here.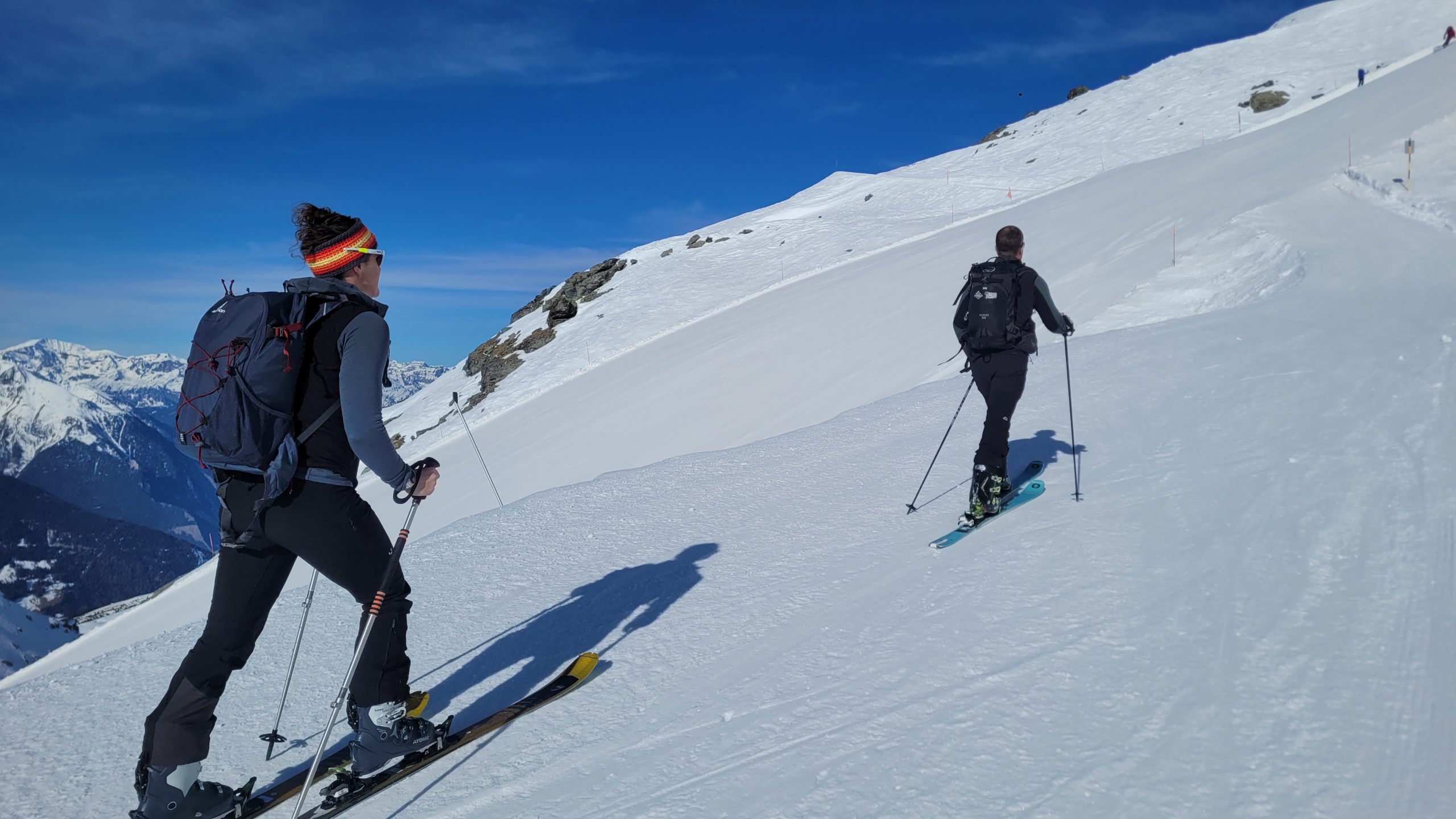 "Will the altitude affect me?"
Altitude is definitely a factor in the EIA challenge. The highest we will reach is 2,950m up (altitude sickness doesn't usually occur below 3,000m), but we will sleep at 2,457m, meaning you'll be taking in less oxygen. Combined with the long days (you'll be out skiing for 10-12 hours a day), you will certainly feel worn out at times, but our guides are excellent at boosting morale and keeping you safe every step of the way.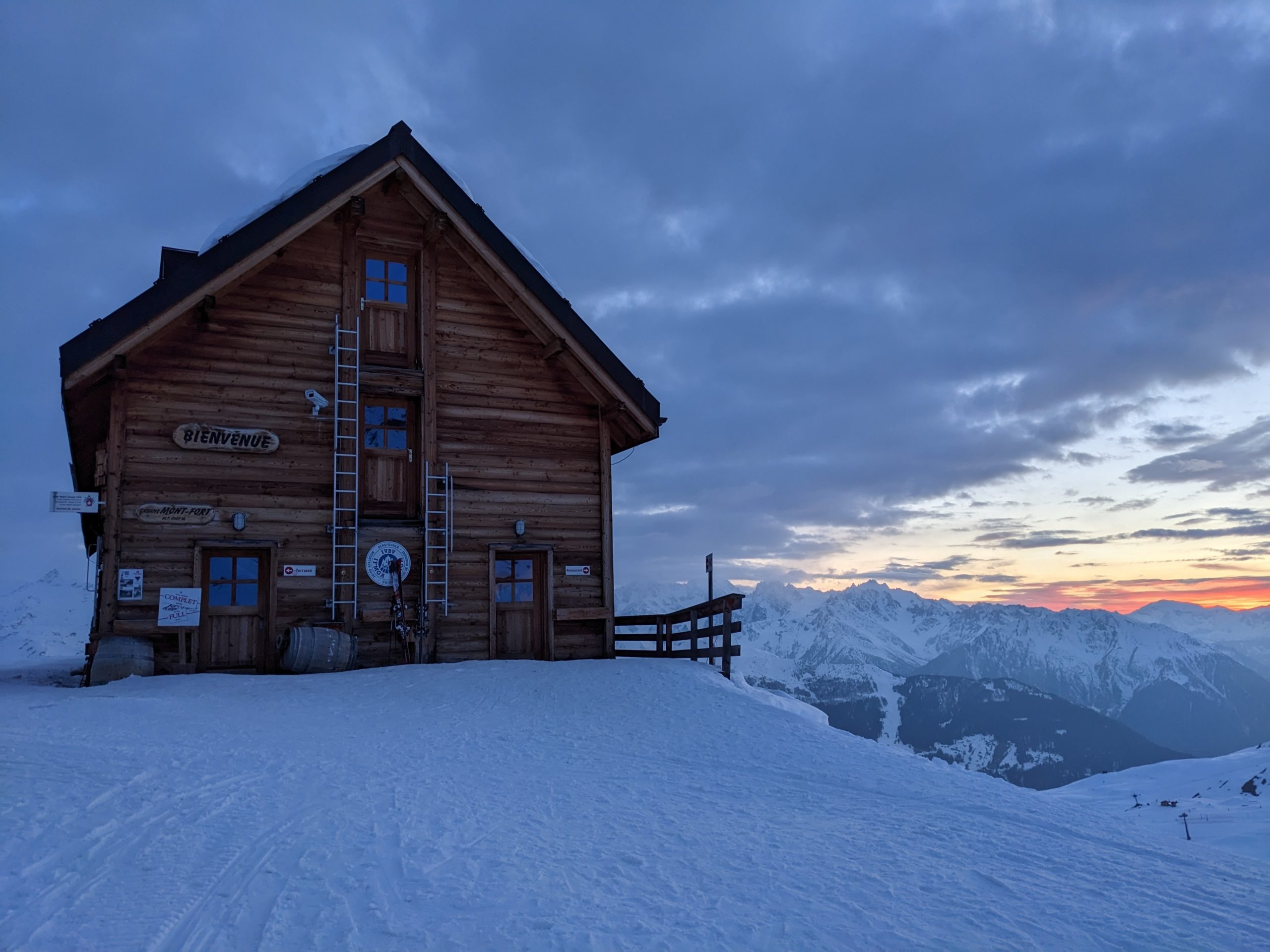 Still have questions? We're happy to answer them. Check out our 2024 itinerary here, our FAQs here or email us on info@everestinthealps.com
And if you're ready to join the class of 2024, you can sign up here.