Two sisters, one significant birthday and a mighty challenge: Meet Emily Lovell and Wigs Catto.
Who are you?
Em: My name is Em, and I live in Wiltshire. I've run a few marathons and love to stay fit, although this will be a super challenge for me as I'm not the best skier!!
Wigs: I'm Wigs Catto, a nickname that my Dad gave me when I was a baby. I'm a mum to 3 boys and live in Gloucestershire. I have a degree in agriculture and 3 years ago retrained as a Sports Massage and Soft Tissue therapist and work part time in a clinic in Stroud. I also have a Sports Trauma qualification and do Pitchside First Aid in schools. I am also more recently back on my parents farm a couple days of a week taking on a managerial role too. To add to it all I run the youth section at our local cricket club… I'd say I'm a Jack of all trades and a master of none!!!
What's your inspiration for taking on such an epic challenge?
Em: To raise money for the Brain Tumour Charity, as my husband has had a brain tumour removed. He was diagnosed 9 years ago when the doctors said they couldn't operate but so much advancement has been made that 3 years ago he had an awake craniotomy and had most of it removed. He is currently keeping well, fingers crossed.
Wigs: My sister, I've been following this challenge for a few years and told my sister about it who has jumped at the chance as she has a significant birthday next year and so I couldn't let her do it without me!
Why Everest in the Alps? 
Em: I like a challenge!! As I said I'm not the best skier but felt I turned a corner last year. This won't be easy for me but I like to push myself. I just hope I can get some practise in this winter!
Wigs: I love skiing, love the mountains and have done a limited amount of ski touring but have previously organised girls 'off piste' weeks and I guess I've always set myself challenges and this is probably the biggest one to date!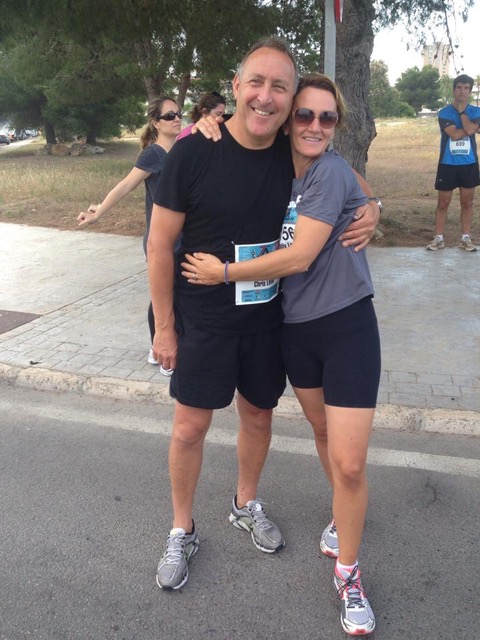 Have you ever done anything like this before?
Em: No, I've run some marathons but nothing in the snow!!
Wigs: No, but I am used to putting myself out of my comfort zone but not in such an extreme way. I guess when we've done off piste skiing that has always been a challenge.
How are you tackling the training?
Em: A mixture of HIIT, yoga, running and lots of power walking everyday, with a view to properly building it up from September. Hopefully when the gyms reopen I can get back to some spinning classes too.
Wigs: It's been hard going to date and I've found it hard to keep consistent with kids at home and work etc… but I'll get there.
What are you most looking forward to? 
Em: Being in the mountains, and the end of course 🙂
Wigs: Finishing and the sense of achievement!
What scares you about the event? 
Em: I'm not the best skier and I don't like heights…What could I possibly be scared of!?
Wigs: Not finishing and not being fit enough!!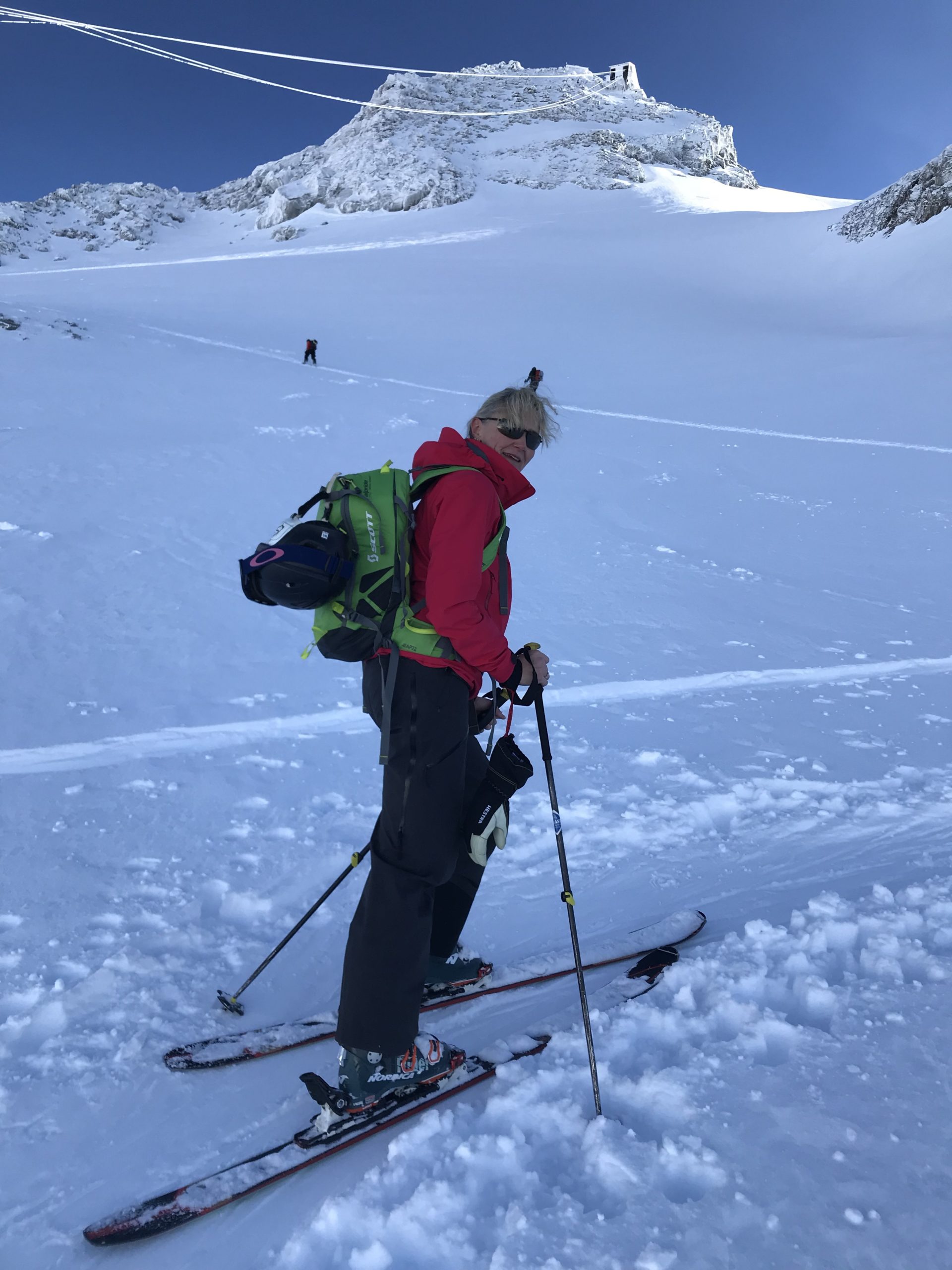 Spaces are already filling up for our 2021 challenge so if you have been thinking about joining us, now is the time! 
Get in touch or fill in a booking form and we will get back to you.