Stay Happy, Healthy and Highly Ambitious.
You've done it – you've stepped out of your comfort zone and signed up for an awesome group challenge for a great cause, or perhaps it's a goal you have set for yourself to do alone. It may seem a little scary, but, as the saying goes; failure to prepare is preparing to fail – but preparation isn't as big a task as the mountain you are about to conquer…
With a lot of ski touring advice, there is much more focus on the hardware you are using, and not a lot about the other important aspects of this activity. We are going to be talking clothing, comfort, and easy exercises to help prepare you in readiness for your snowy endeavor.
Base-layers
This may be an obvious piece of clothing to take with you on a ski or snowboard holiday, but it's about choosing the right kind of base layer that will remain comfortable all day every day. After all, these are the first items on and last things off, each day that you spend on the mountain. They are the only item of clothing (apart from underwear) that have direct contact with your skin, so it is important that you are wearing something high quality.
Materials such as merino wool have proven itself over and over to be one of the best types of fabric to use in base layer garments. The moisture wicking properties are a valuable feature in this material, as well as aiding temperature regulation. This means whatever the weather or level of activity, you will feel comfortable. Also, merino wool is designed so that it doesn't require constant washing or refreshing, whatever length of time you are wearing the garment. This is very handy for activities such as ski touring when you're exerting yourself for long periods of time. Leggings or tops, all types of base-layers made with merino are highly effective as a foundation to start your ski touring attire.
For brands that focus on merino wool fabrics and technology in their products, Mons Royale are recommended for their base layers. Making sizes and styles to suit everyone, they are available to purchase from the Snowtrax Store.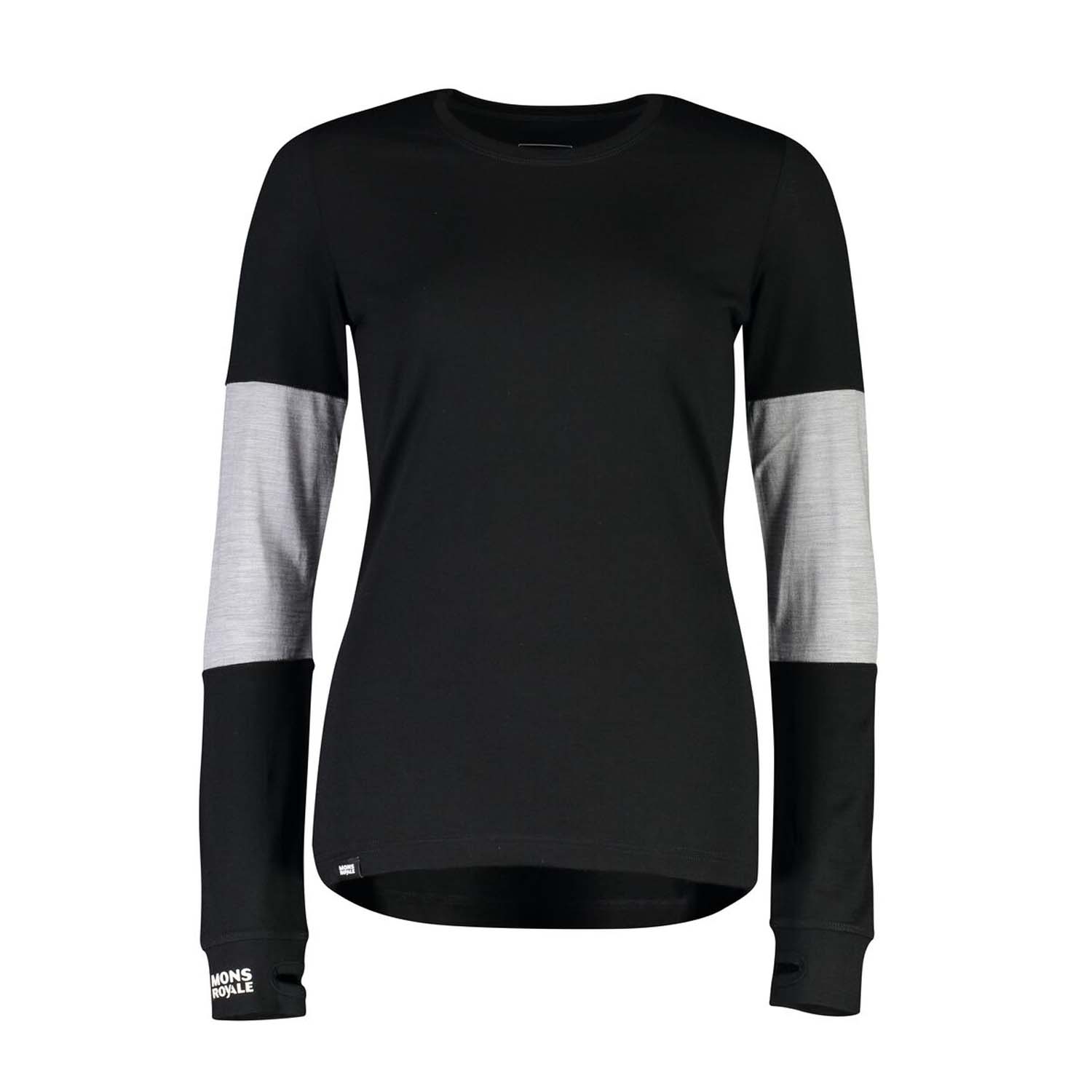 Outerwear
The only thing you need to think about when choosing ski and snowboard clothing for wintery treks are layers. Whilst winter base-layers keep you fresh and comfortable during strenuous snow sports, your next couple of outer layers need to be as effective but in protecting you from the elements. Also, they should be easily removable when you're starting to work up a sweat.
Building up from the base-layer you will have your mid layers. Thin synthetic jackets/pullovers are popular for this layer because they are lightweight, breathable and can be worn as a standalone piece at times of the year when you're not in the mountains. They add more warmth for sure, but when your mountain activity heats up you can shed this layer or down to this layer on its own and still remain protected. The mid layer works with your base-layer to keep temperature regulated so you stay happy.
To top off your layering system, we turn to a ski jackets and snow pants. Hard Shell jackets and pants are popular with ski tourers because of how lightweight, durable, and weather resistant they are. Commonly they are visibly thinner with less insulation, however, they will be made from strong materials that keep out moisture and cold as good as a puffy feather down jacket would keep heat in.
Fabrics like GORE-TEX and treatments like DWR (Durable Water Repellent) coating are common features with hard shell garments because they are made for enduring harsher conditions.
The other benefit of a shell jacket is that there is less bulk and more room for maneuverability – especially important for long climbing tasks. This also means more breathability for your body with less material to weigh you down, but also more room for effective layering.
When the time comes to perhaps remove this layer, you should consider the pack-ability of a jacket so you can stow it until you are descending. It goes without saying that it will get a lot colder coming downhill than it does uphill! Brands that carry ski jackets like this such as Amundsen were born from the ski touring industry so they know what it takes to make a high performance and quality product for long haul hikes.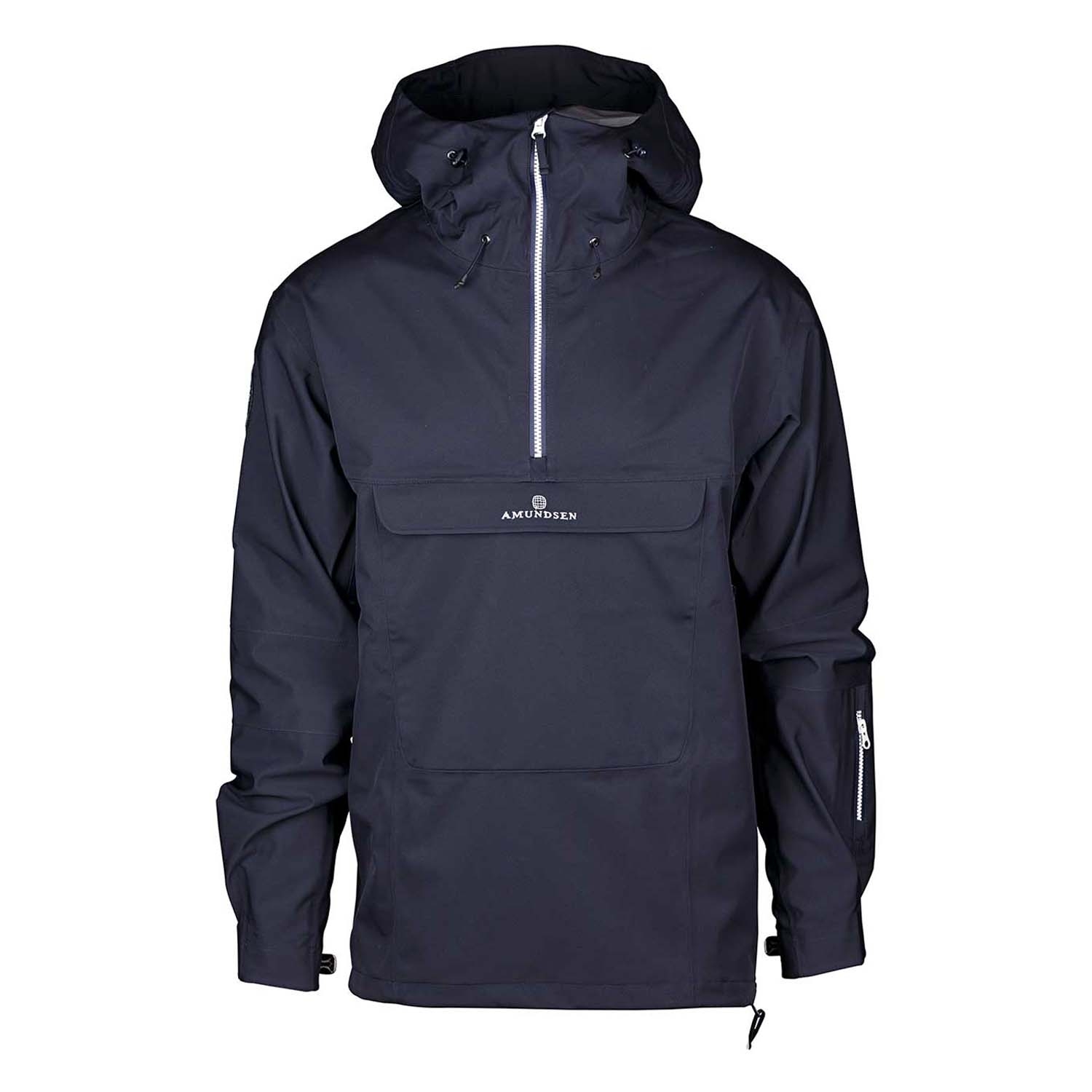 Now that you've taken care of your core, you can think of your extremities. Ski Gloves are a must for any snowy activity, as they are themselves another layer of warmth and protection for valuable heat-retaining areas.
Hestra Gloves are an industry-wide favourite brand of the hand hugging garment because they are solely focused on gloves and not often beaten in quality. All their variety of different styles, colours, and materials – even a whole range made with GORE-TEX technology – can be found at the Snowtrax Store. Gloves with these technologies would likely see you through many challenging experiences in very cold conditions.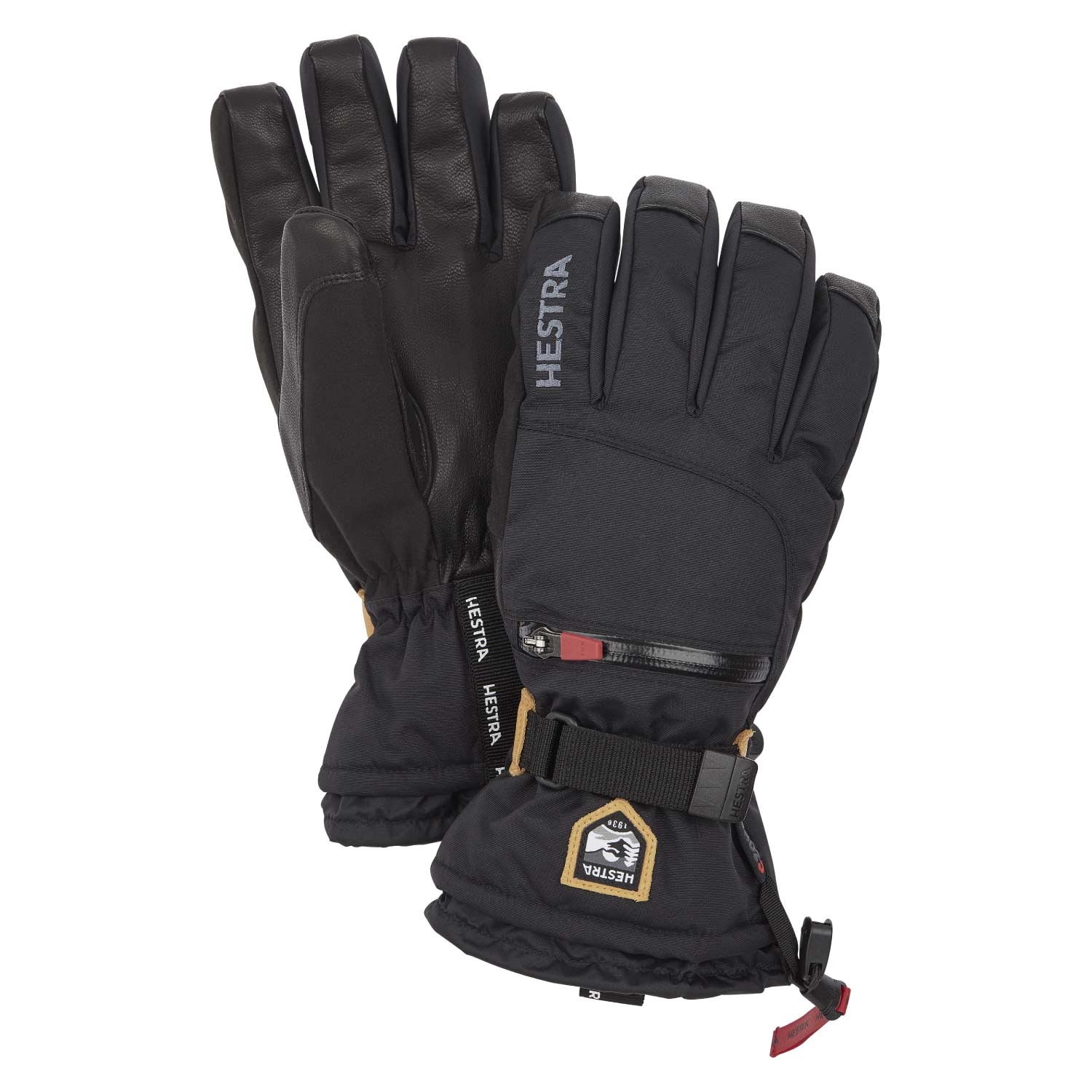 Fitness
With such a task as Everest in the Alps, you know you will be faced with enduring constant physical challenges. It is not for the faint hearted and requires good quality preparation and training. Of course, with challenges of this size you should always consult with your doctor to check all necessary issues that could affect you and gain some advice in how to progress your personal fitness safely and healthily.
It is recommended you follow a steady gradually phased plan to reach the level that is required for the challenge. One of the most important targets being that you are able to carry out continuous activity for at least 60 minutes at a time. Here are some ideas into how to train the following attributes: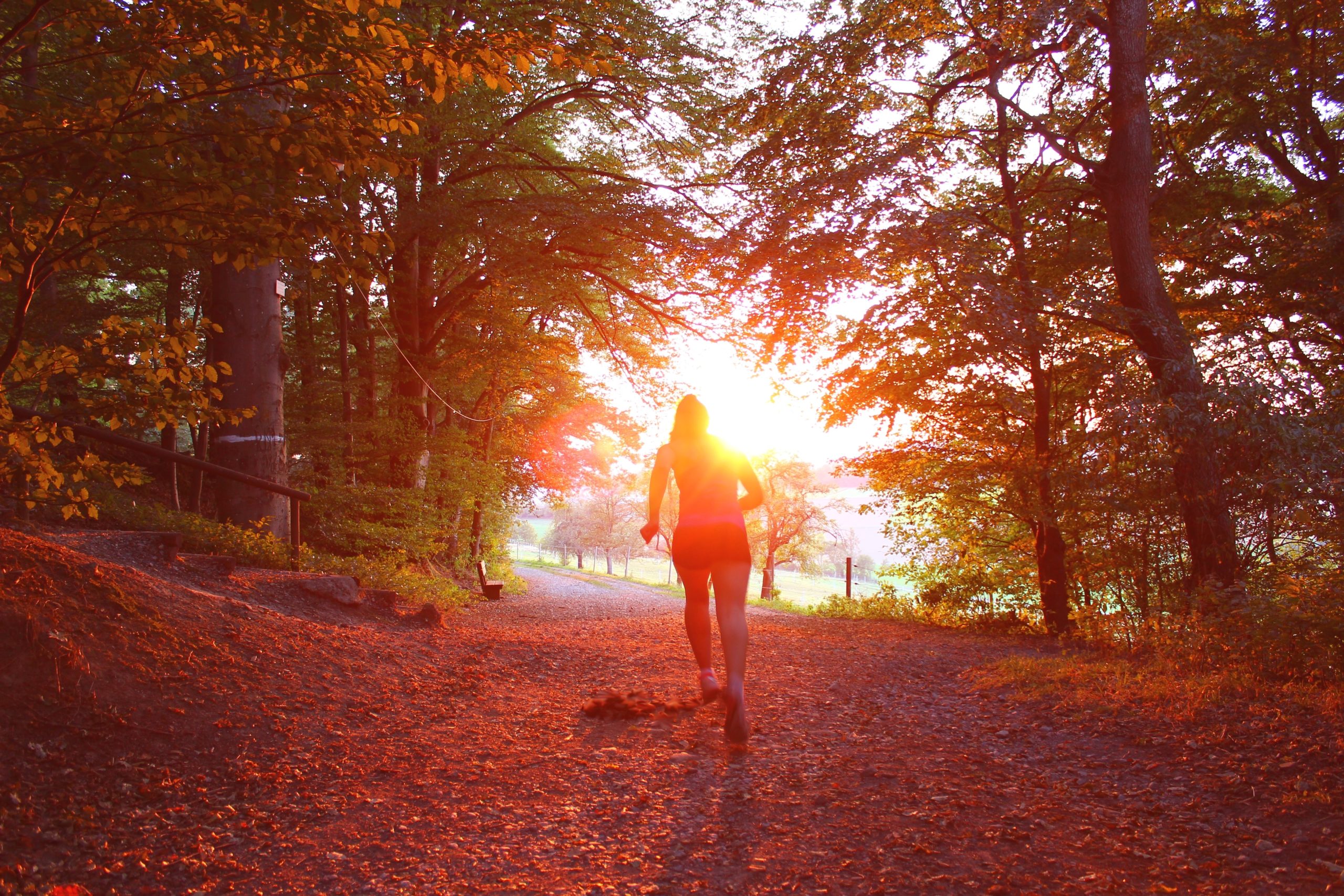 Endurance
Cycling, running, and swimming are great types of activities for building endurance. They all require constant moving, good technique, and prolonged periods of time. All core tools to attain a higher level of cardiovascular fitness. Therefore, a great way to train for an arduous ascent.
Strength
Cardio is great, but it shouldn't be your only type of training. Strength training focuses more on your core and closer to the work you'll have to do when climbing a mountain. Exercises like deadlifts are pretty good for focusing on the muscles you'll be using.
Mobility and Flexibility
As well as building muscle, being nimble and flexible will help a lot with mountain activity and also your general muscle health. Stretching and yoga have always been positive ways to create more flexibility, strength and lengthening of muscles.
For more tips and suggestions of full timescale and stages for training, visit this page.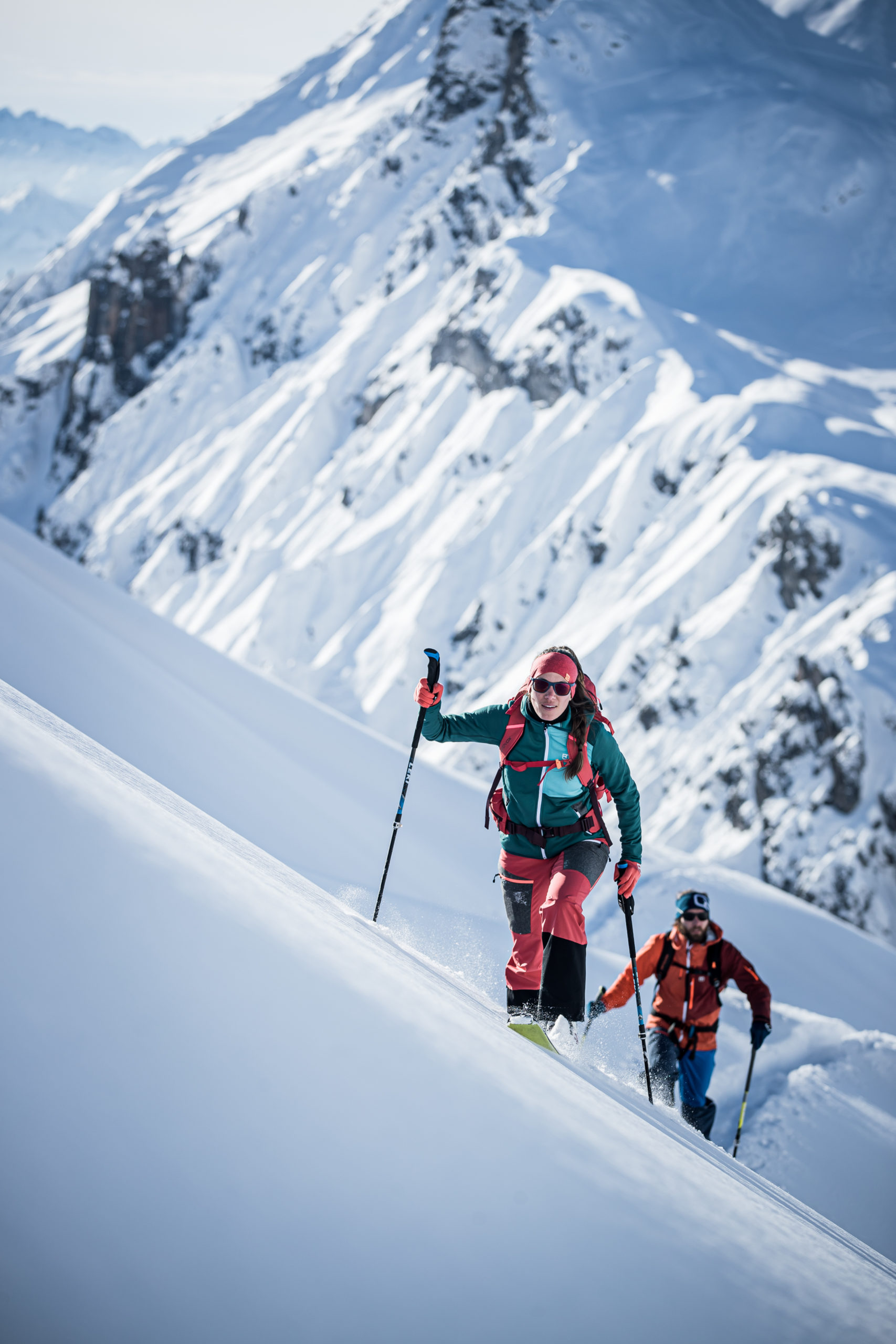 Based on the south coast of the UK, just outside Bournemouth on a 5 acre site, Snowtrax Store is the largest independent Ski and Snowboard retailer in the UK.
With a dedicated Ski and Snowboard hardware test team and expert boot fitters, we ensure every product we stock is thoroughly analysed before it hits the shelves.
We specialise in the latest ski and snowboard equipment from top brands like Salomon, Burton, Atomic, Capita, Hestra, Rossignol, ThirtyTwo and more…
Our team of buyers are always on the hunt for the latest innovation and hot new brands; bringing them to you at the best possible price.
Drop in to our store for a browse! You can chat to one of our friendly experts, here to offer advice no matter how silly the question – whether it's selecting the right snowboard, or the correct pair of socks!
Snowtrax opened it's doors in 1989 and as a long established ski and snowboard retailer, we just love talking about what we sell!