BY EIA GUIDE LACHLAN BUCKNALL
Lachlan Bucknall is a former British Army officer of 11 years who has been climbing and mountaineering internationally for over 18 years. Qualified as a Mountaineering and Climbing Instructor and a full member of the Association of Mountaineering Instructors (AMI), he is also qualified as a military Rock Climbing Instructor and Ski Touring Leader, and medically qualified as a Wilderness First Responder. Oh and a lead guide for Everest in the Alps!
Lachlan spent over a decade training, leading and developing people for the harshest of environments including Iraq, Afghanistan and Africa. With a desire to develop people he wanted to utilise those leadership and instructional skills and combine them with his love of the mountains, Mountain Addiction was born.
Here he takes us through his latest adventure; leading a group of the British Army ski touring in Arctic Norway.
LYNGEN – SKI TOURING IN ARCTIC NORWAY
The Lyngen Alps are simply stunning; sitting within the Arctic Circle these Norwegian mountains launch majestically straight out of the sea and form a peninsular of land with opportunity galore for ski tourers of all abilities. You have glaciers just a couple of hundred metres above sea level and the snow line often reaches all the way down to the sea, the variety of terrain lends itself brilliantly to both beginner and advanced tourers alike and my most recent trip there was guiding a team from the British Army.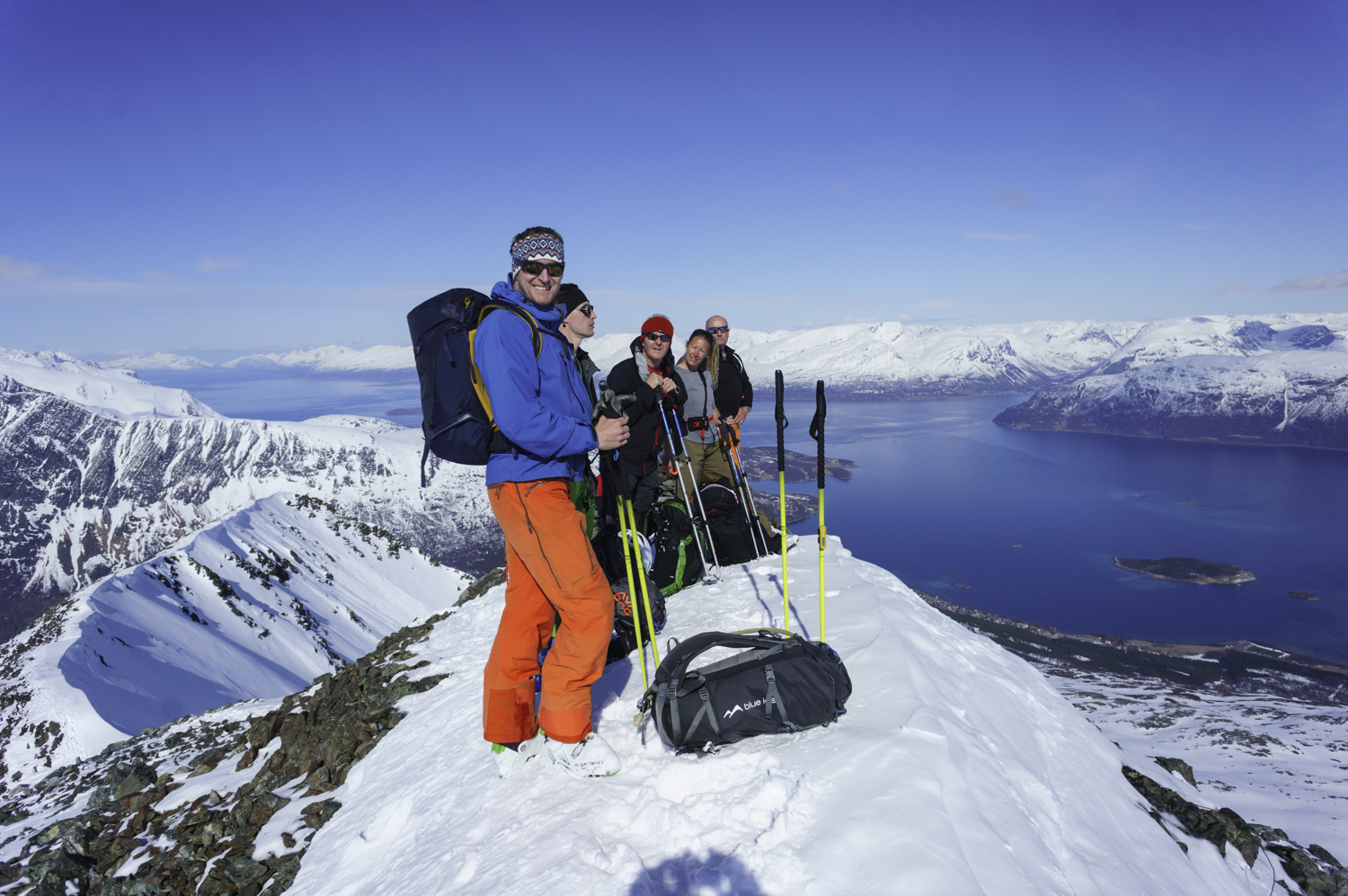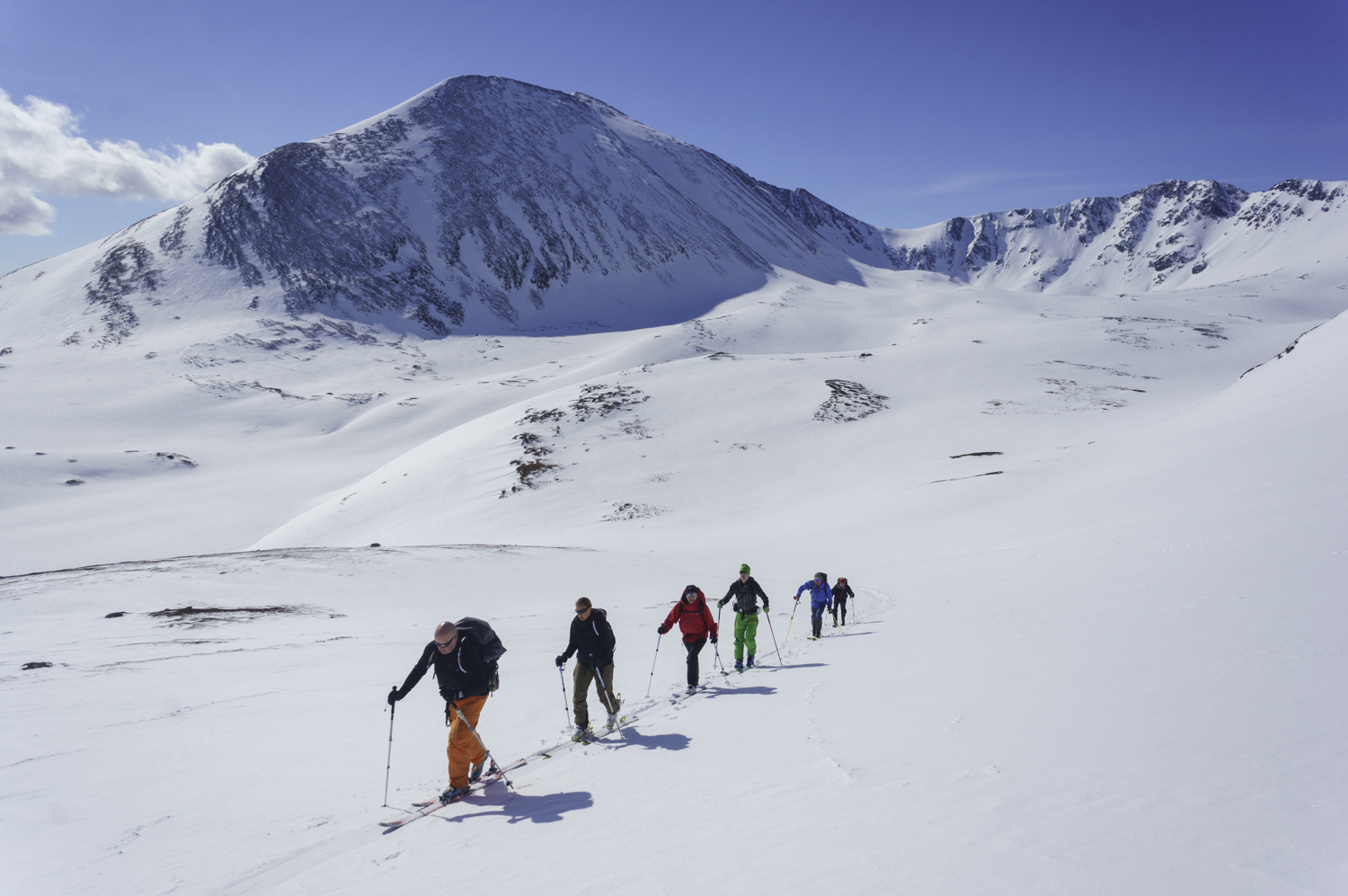 The Army uses challenging 'Adventurous Training' (AT) to develop the attributes in its people that arduous operational tours demand through controlled exposure to risk. This develops courage and coping mechanisms for fear, leadership, teamwork, fitness and it can also be a whole lot of fun!
This trip was to be an advanced level of AT with some of the team only having learned to ski off-piste in the Alps with me the previous year, my role over the ten days was to progress their skills further and guide them on a progressive series of tours to put them in their 'stretch' zone, this is where you truly learn about yourself and those around you! For me this is what I love about my work; it is hugely rewarding to enable people to discover something new about themselves and achieve things they maybe thought they could not, and to do that on skis is all the better. Happy days.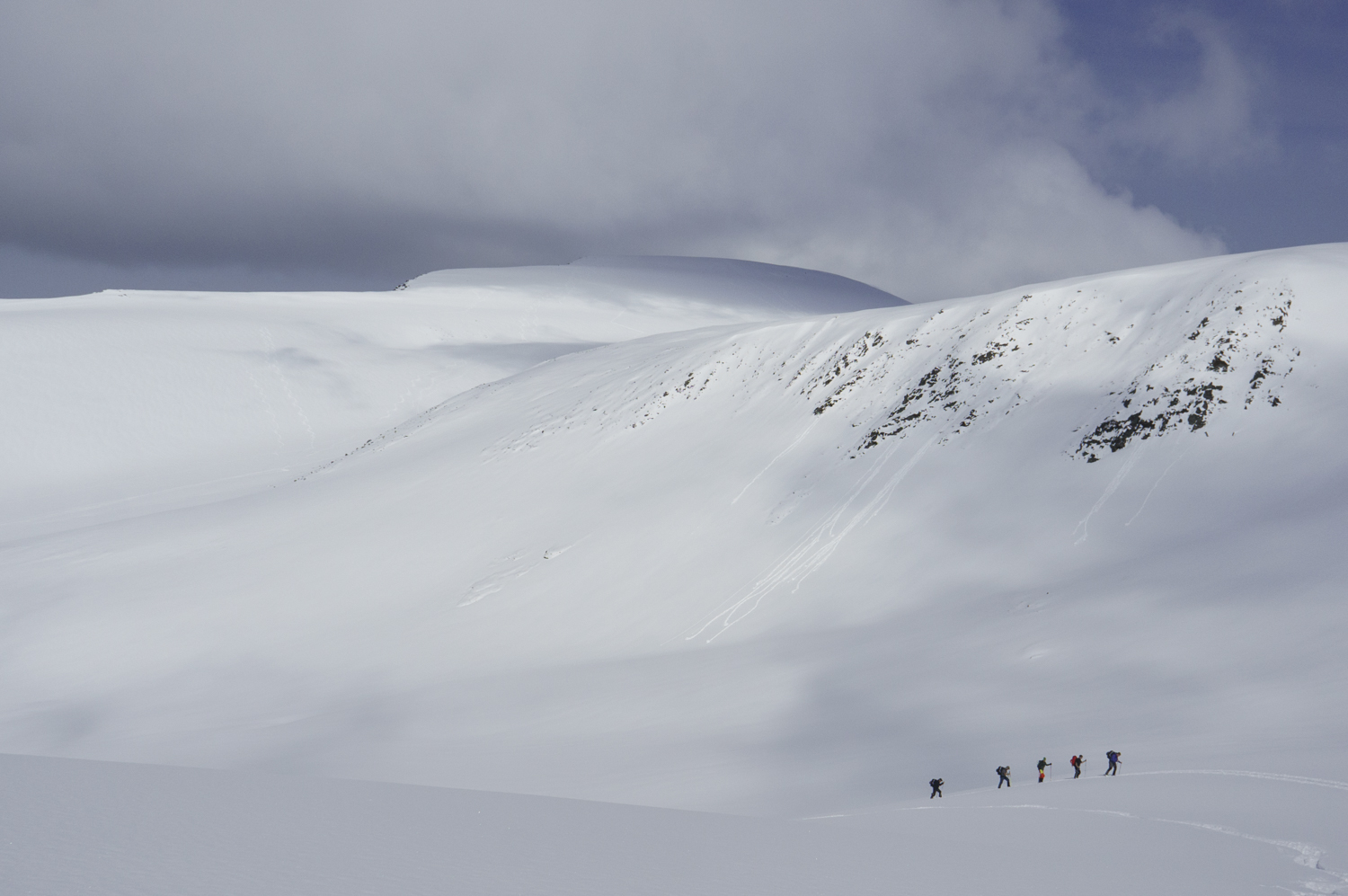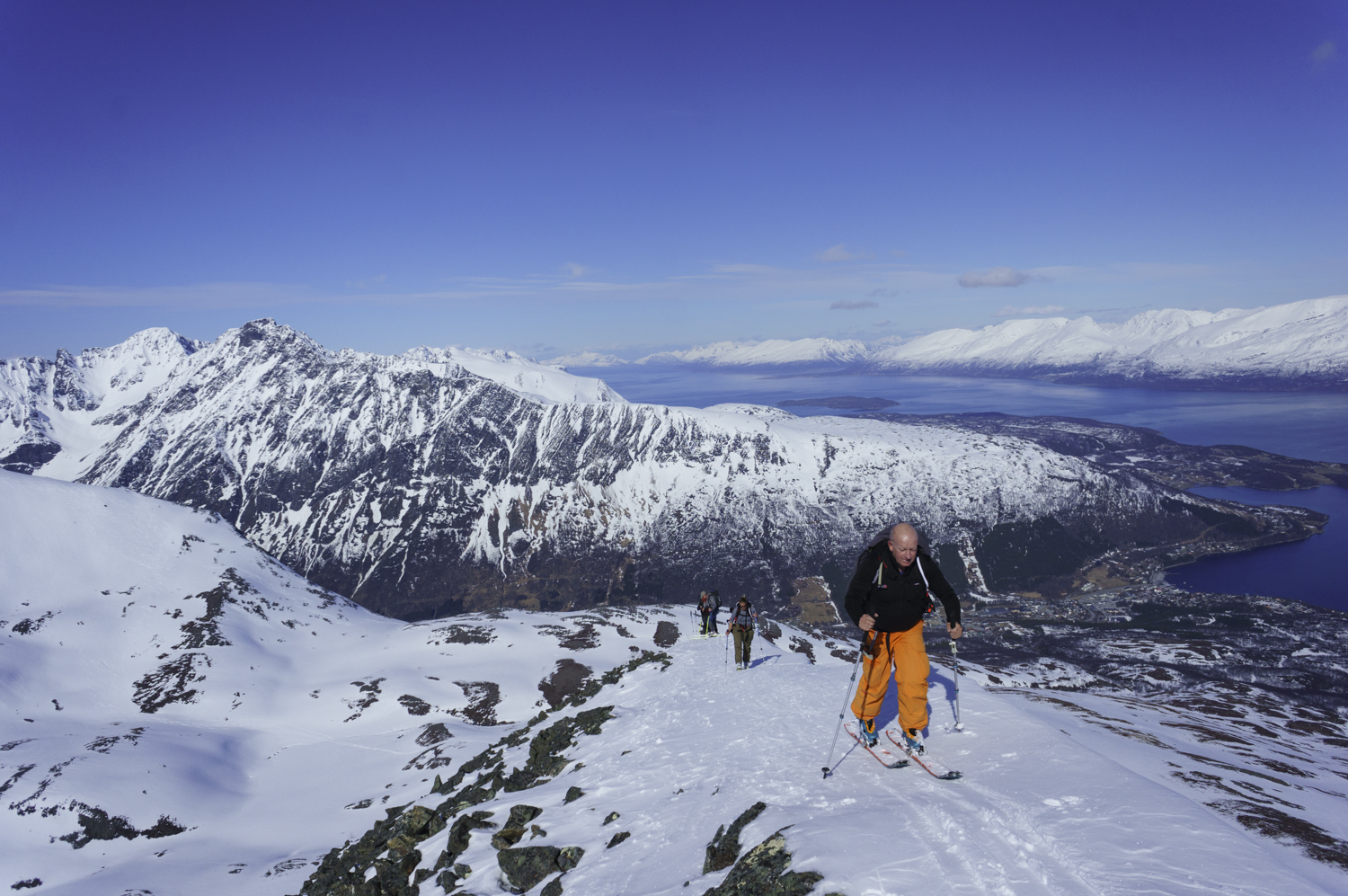 Lyngen was everything we wanted and more. The initial days were spent on more straightforward tours, refreshing skills and getting used to being on skis again. The inevitable kit faffs got shorter and soon the team was flowing well with efficient transitions from uphill to downhill mode and I could start upping the ante a bit with bigger ascents and more technical touring. The classic peak of Daltinden was a noticeable gear change with a 4km walk in along a valley in ski boots before 1500m of ascent to the summit, cheeky! The reward for our efforts was a straight 1200m descent in fresh powder rounding off an awesome adventurous day on skis, the epitome of 'Type 2 Fun'.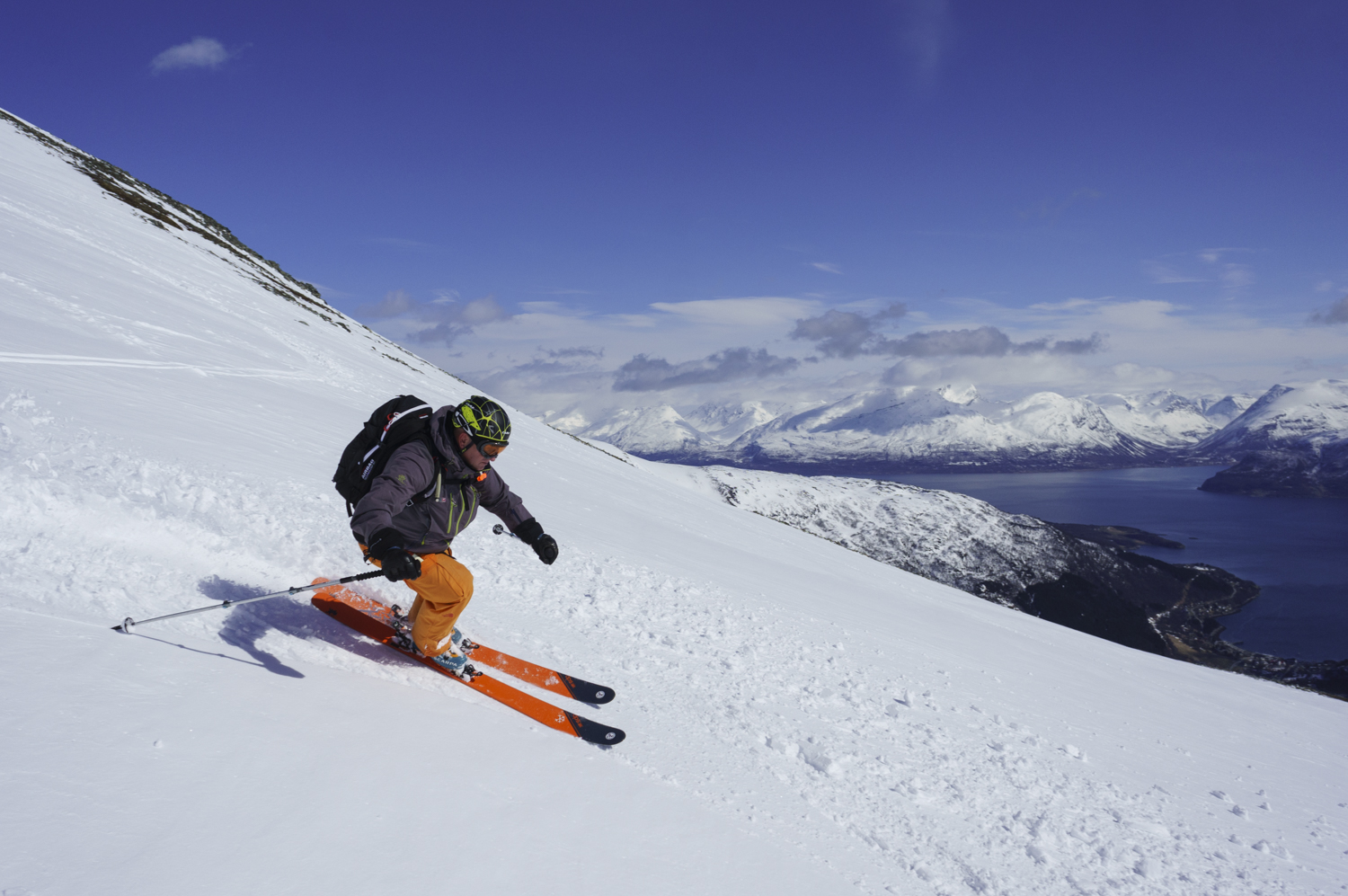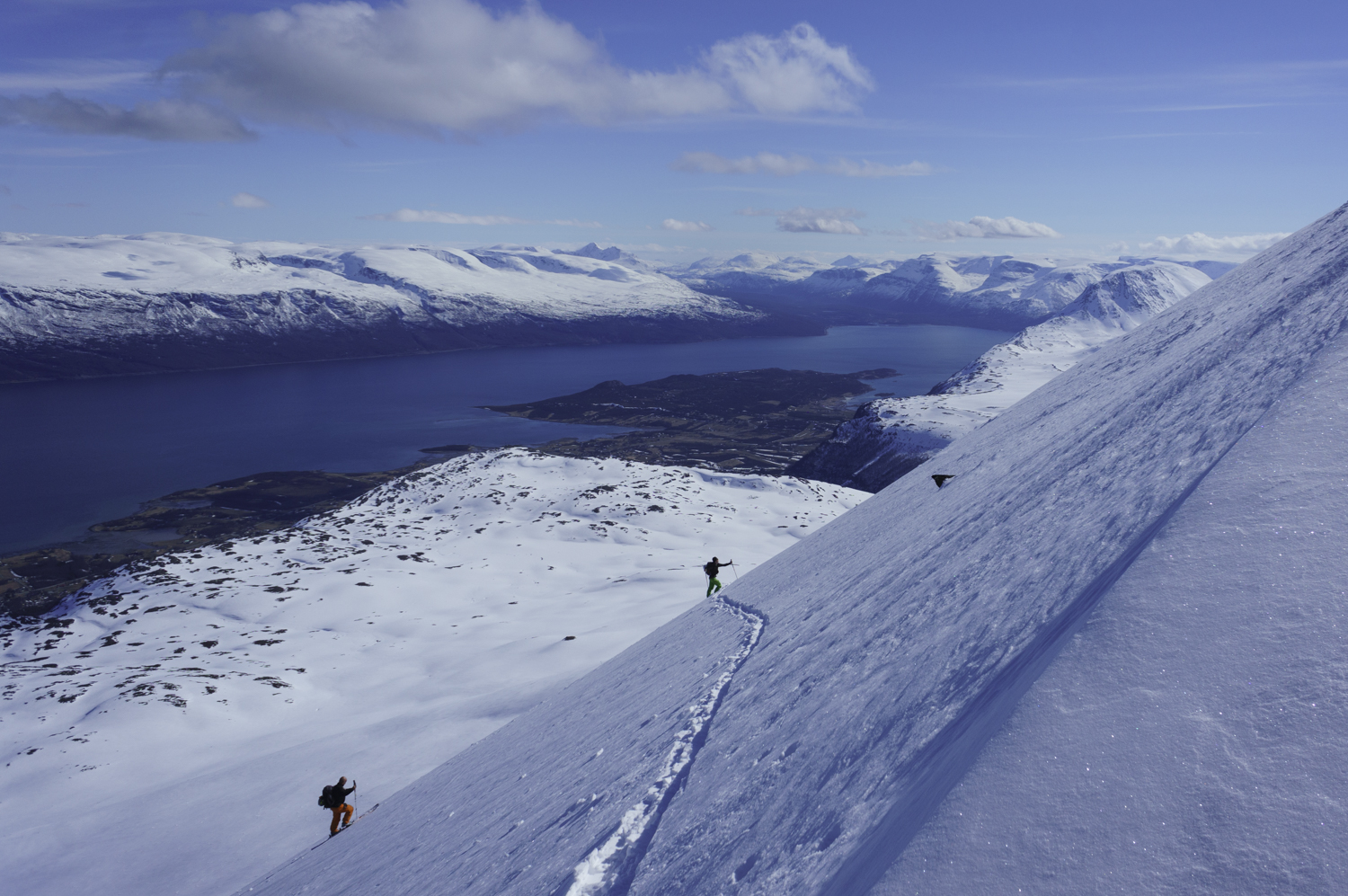 The trip culminated in one of the best days I've had guiding on skis; staging from the Rorneshytte mountain hut 600m above the town of Lyngseidet we bagged two summits in a single bluebird day. Having skied up to the hut in a whiteout we sheltered in comfort with a log burner, sitting out what we knew would be a passing weather system feeling smug that we'd be ideally positioned for skiing fresh snow in sunshine the following day.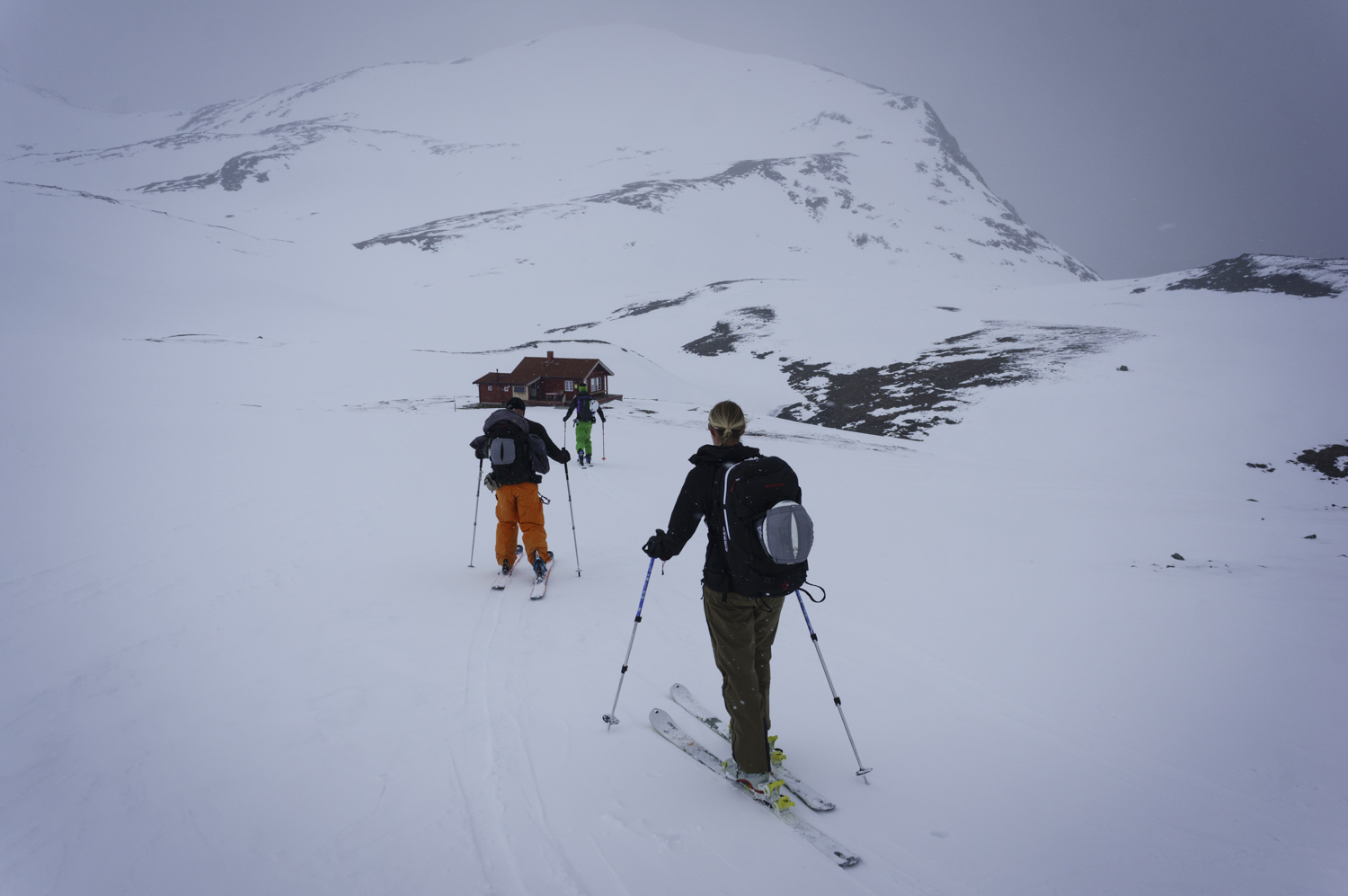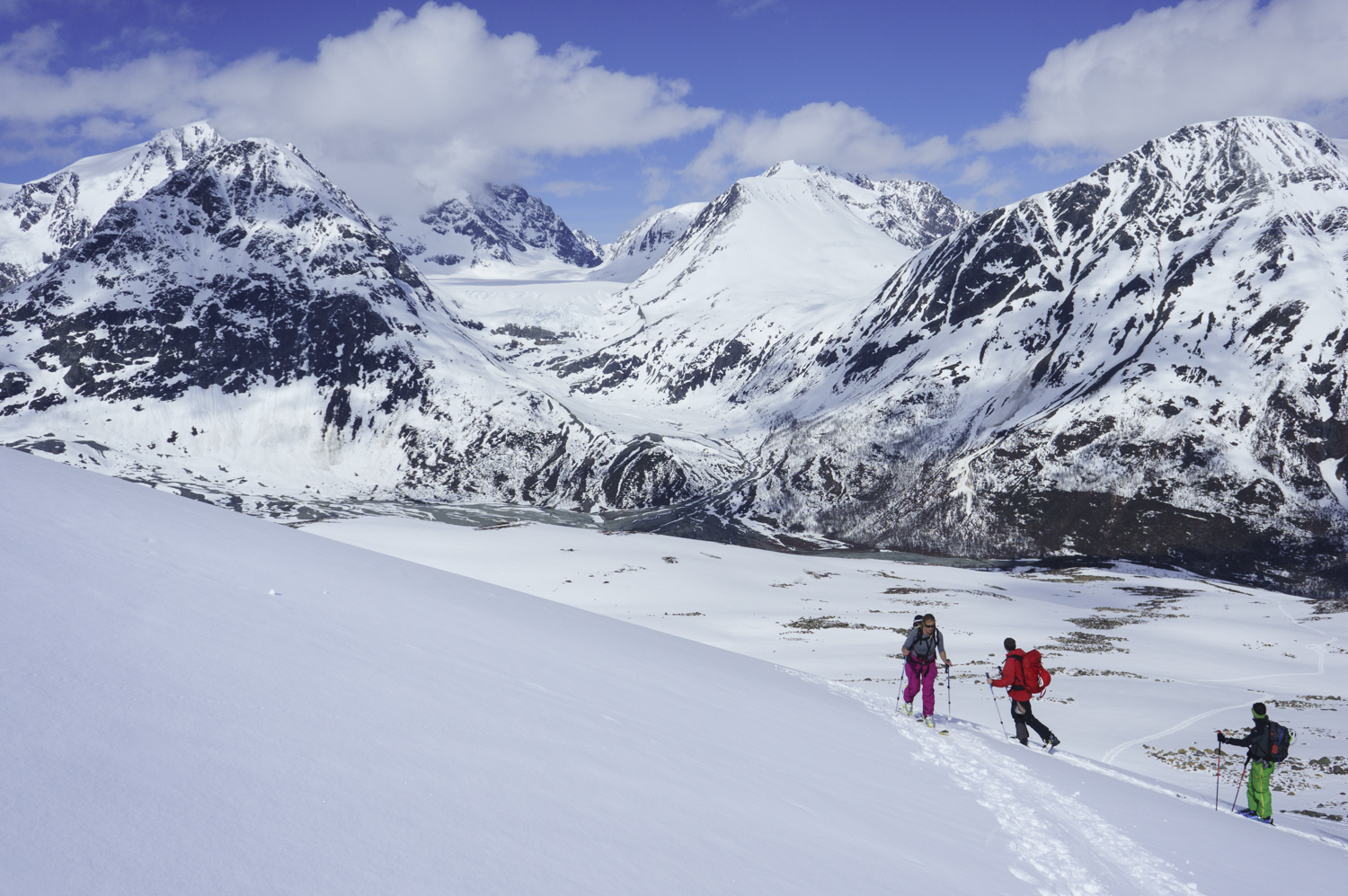 Getting on skis early and already being high meant we were on the summit of Rornestinden before anyone else could be seen, after an absolute blast of a descent and some lunch back at the hut we set off for the main event of the trip; the peak of Galsevarre. This is an absolute classic with steeper touring up to a fantastic ridge traverse to the summit. With icy, wind-blown snow on the steep ascent it was ski crampons on and tentative kick turns to gain the ridge, a spectacular cruise along this with steep drops on either side and we got to 50m below the summit with skis on before the final boot pack to reach the top. 360-degree views of snow-capped mountains and blue fjords basking in the golden evening light.