Welcome to the third and last installment in our 'meet the team' series. Here we meet Team Artemis (meaning Goddess of the Mountains). Four super fit mum's from Hampshire that have been training hard for this challenge and are ready to give the men a run for their money! Meet Lorna Robertson Timmis, Kate Burgin, Cally Mirahmadi and Suzannah Waller.
What's your inspiration for taking on such an epic challenge?
LRT: Why not? It's an epic challenge, in beautiful surroundings, on skins and asks a titanic amount from its
participants. However there are other reasons of course for EIA, my children are at the same school as Toby Ritchie who has had to live with the impact of a brain tumour for a number of years now, if he can deal with his Everest and if I, and my family by way of supporting me, can help raise money for the Brain Tumour charity then that is a reason for doing EIA. There have been great developments with the money already raised under EIA including discovering the unpredictable growth patterns of low grade brain tumours but more money is needed to continue this critical work and make even greater strides including more effective treatment. For what Toby has been through it's small change to put myself in some discomfort in order to get more money for the cancer cause.
However EIA is also to raise money for The Royal Marsden as I was diagnosed with breast cancer in 2008 and
again in 2016. After 4 operations, 6 rounds of chemo, 2 separate programmes of radiotherapy, and 7 years so far (and another 5 at least) of hormone pills heralding me into chemical menopause, weakening bones, not to
mention the anxiety of a re-diagnosis, I feel that I know the Royal Marsden team pretty well and I would like to
contribute to the ongoing work they do for all of us.
I am alive, I am free, I love feeling fit, I love the mountains, I love being outdoors, I love being on skins, I have survived 2 rounds of cancer treatment, and I want to do this with my friends to increase cancer research, treatment and ultimate better survival rates.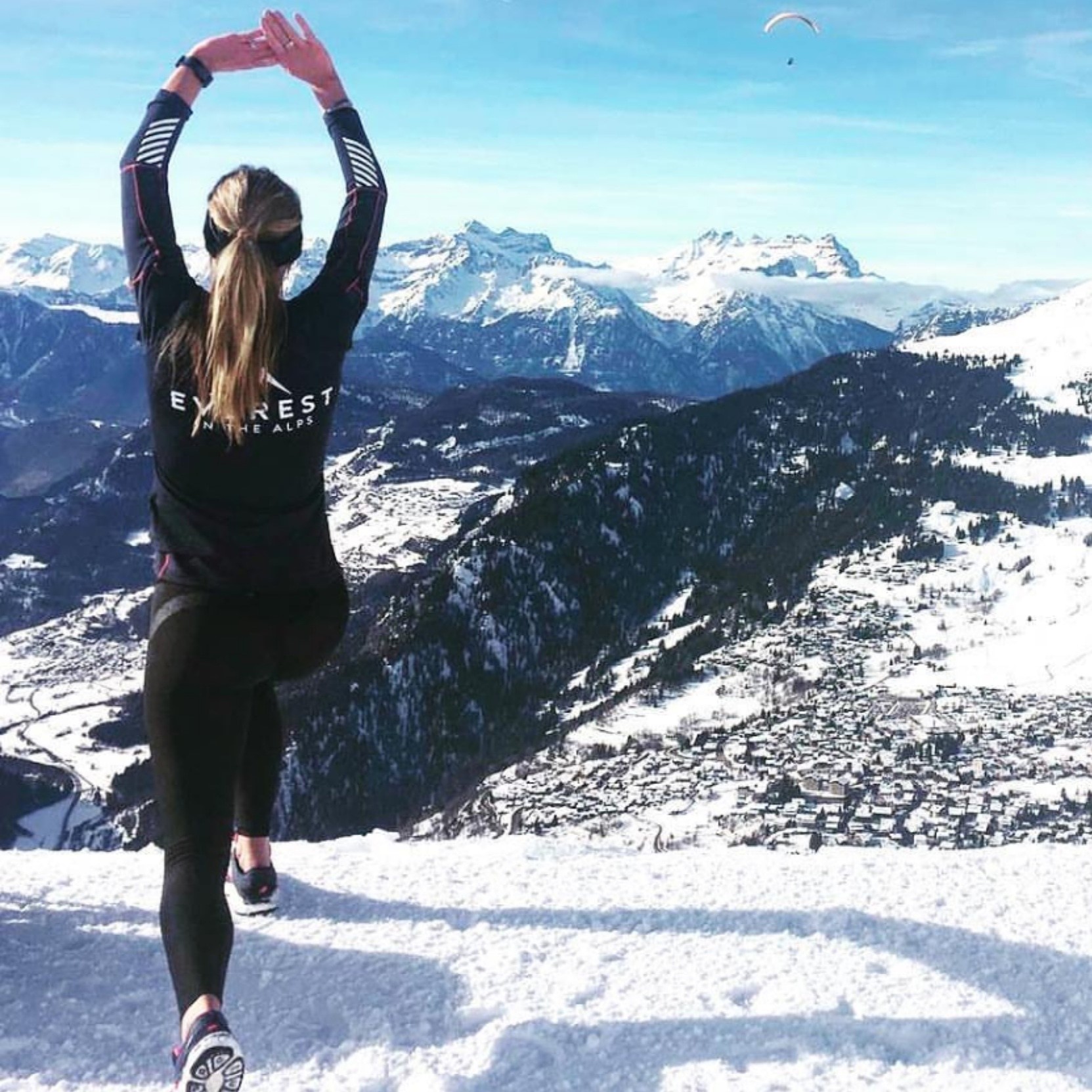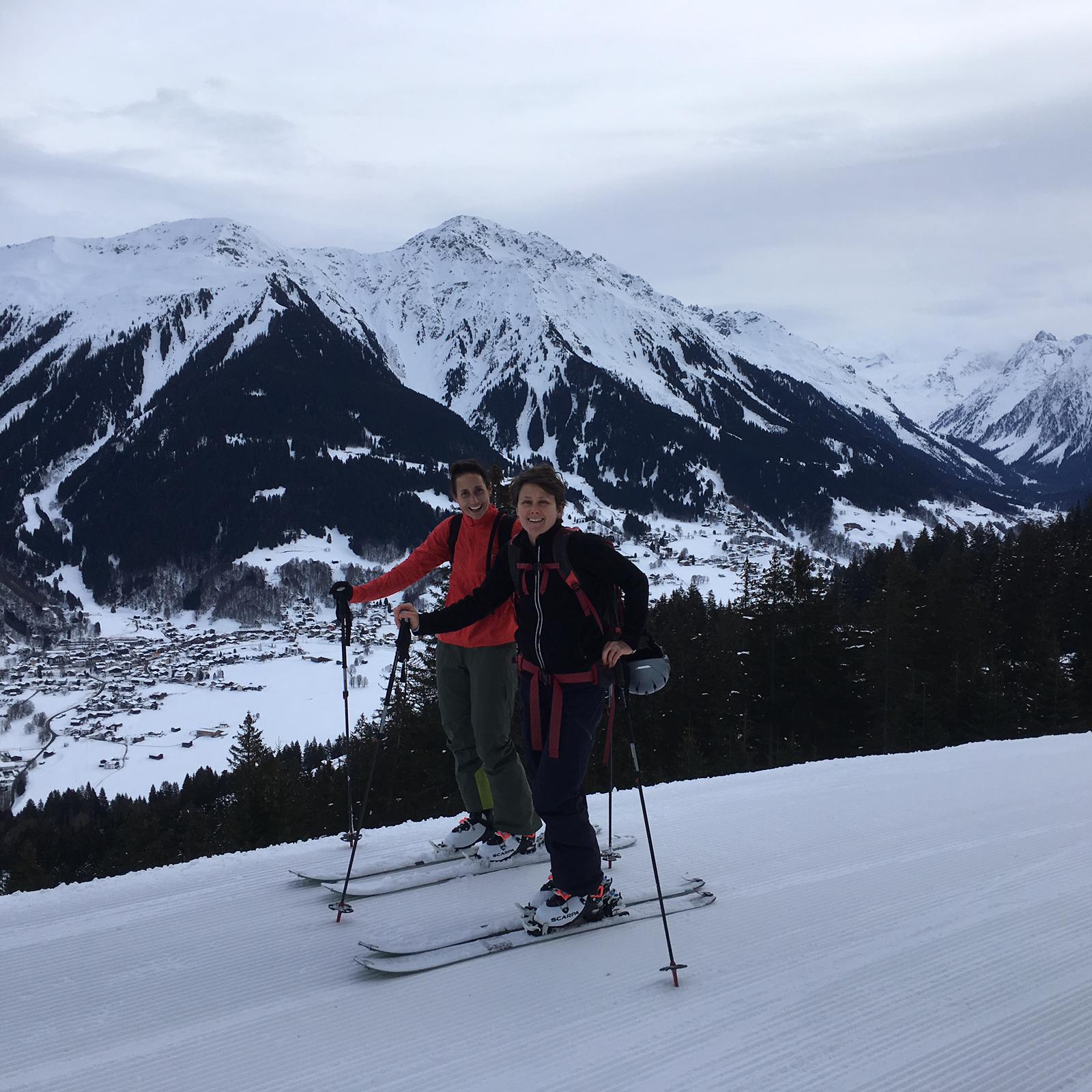 KB: When you tot up pros and cons for a challenge like this the pros just massively outweigh any real cons and the reality is the cons are about fear and anxiety of the unknown and that doesn't particularly serve any of us well – so the answer is why not?
I was not so smug and assured when my friend asked me… but let me contextualise this… 10 pm evening before I get a message 'I have a proposal to talk to you about tomorrow'……first thing in the morning at school drop off just before breaking up for Christmas… coffee hadn't really kicked in yet, kids were feeling shredded, I was feeling shredded, 4 year old pulling me down the hallway in one direction and Lorna passing in hallway… still moving – for some reason I really focused on that… she didn't stop walking just turned enough so it wasn't just over her shoulder – and said  '…Everest in the Alps, in three months… you know you want to say yes'. I briefly shut my eyes and shook my head and then took a deep breath raised an eyebrow and said 'really? …that was the proposal?!'
She knew what the answer would be, she always does… and so here we are, two weeks to go and the truth is as simple as that I joined because I was asked… and so we commence on a challenge – one that speaks of the mountains and snow and so to my heart but also to a condition and life that I have long been storing away as a memory of me.  
CM: I first heard of the Everest in the Alps challenge through knowing the Ritchie Family at Twyford school, where my daughters go and hearing of the amazing courage, Toby Ritchie shows in facing his own challenge of having a brain tumour.
When I learnt that only 1.6% of national cancer research is allocated to research into brain tumours I knew that finding a cure for children like Toby, depends on funds raised by charity events like this and why they are so important.
Why this event? Mountains are one of my favourite places to be. I love the serenity you get in the mountains and being able to explore them in a different way through this challenge, whilst pushing yourself and achieving something incredible, meant I knew this was the challenge for me.
My inspiration for this challenge is helping Toby and other children living with a brain tumour. I also hope it teaches my two daughters to help others and through seeing me train so hard, they learn that with dedication and commitment, they can achieve anything they want to. I know they are both extremely proud of me for doing this.
SW: I watched Toby's team training for EIA 2018 and heard Tanya talk so honestly and emotionally about the impact that low grade brain tumours have had on her family. I remember listening to her speak and thinking "I would love to be brave enough to take on this challenge" but never in a million years believing that I could. Raising money for such a great cause and one that is so close to us is what gave me a spark of "maybe I could"
In July 2018 my daughter Mia, was diagnosed with Juvenile Idiopathic Arthiritis (JIA), arthiritis in children is an autoimmune disease, managed by steroid injections, anti inflammatory drugs and immunomodulator drugs. We are so lucky to be being looked after by the Paediatric Rheumatology Department at Southampton Hospital, who have made a very difficult time so much easier, going above and beyond to help us and families like us.
As a parent I feel utterly helpless, watching my daughter in pain and having to adjust her life as her body just cant keep up with her at times. EIA is a tangible way of me showing Mia that I would go to the ends of the earth (or the height of Everest!) for her.
The spark turned into a flame and before I could give it too much thought, I was signing up!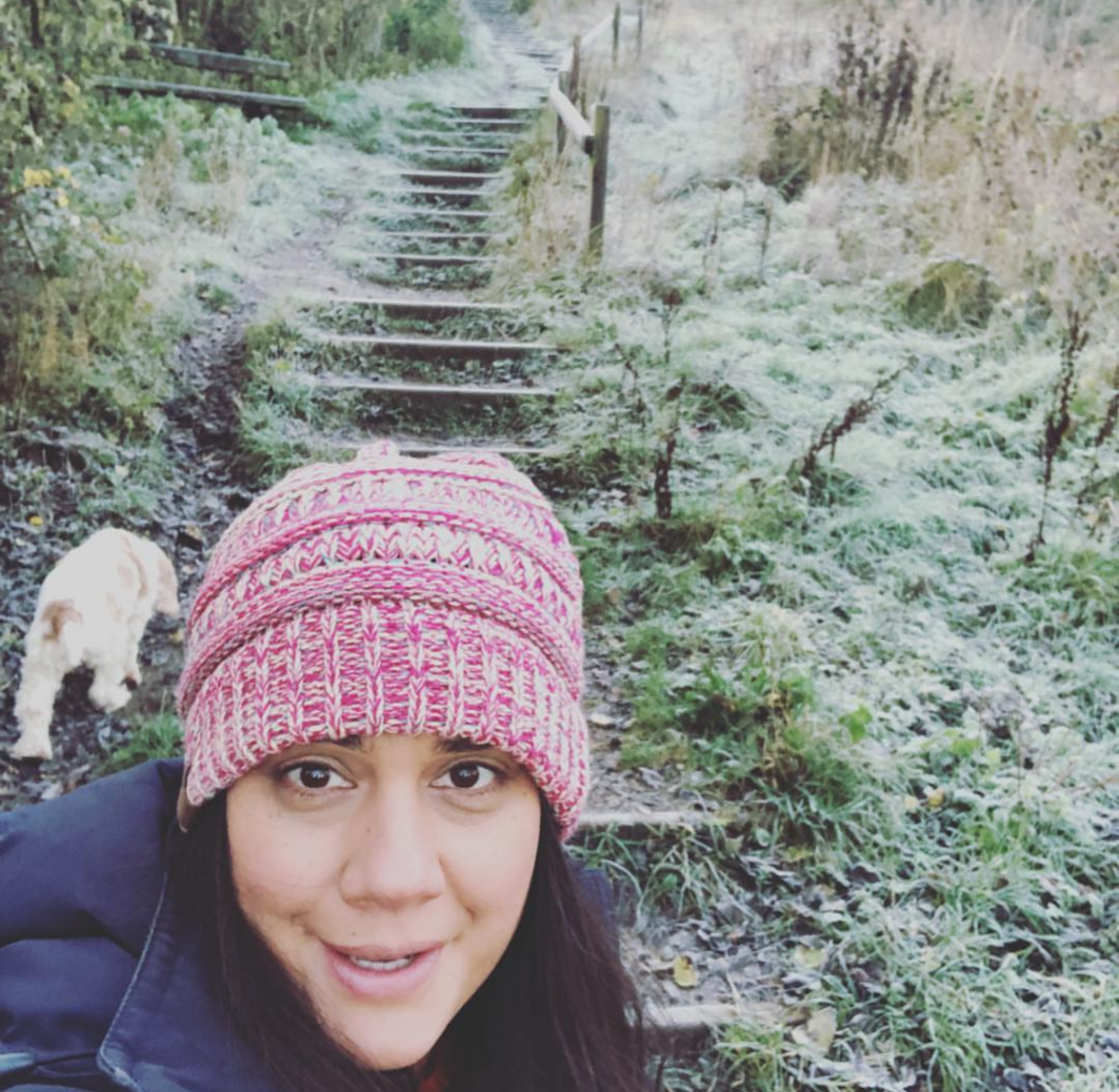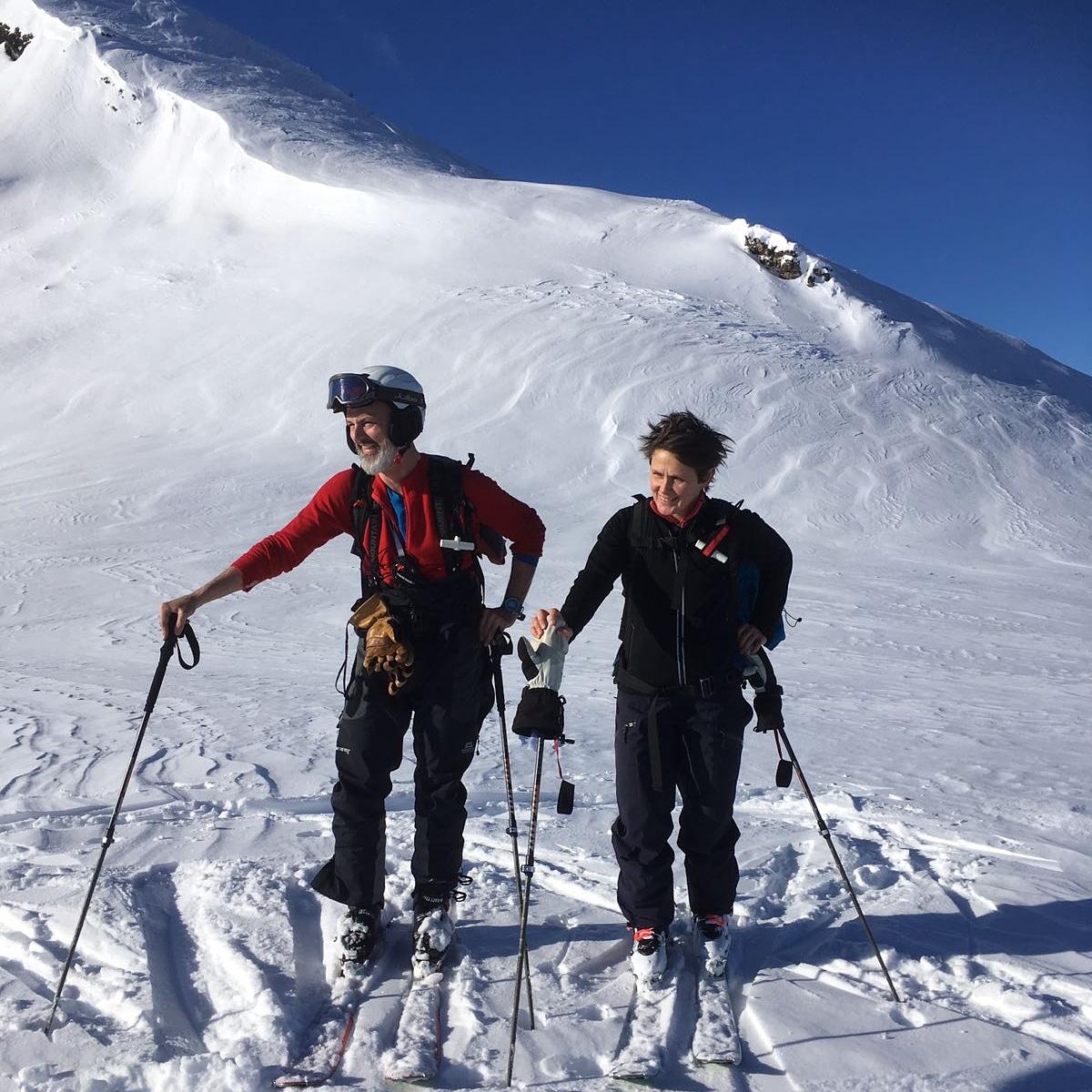 Have you ever done anything like this before?
KB: I lived and skied in the mountains for a large portion of my life before moving to the UK so doing a challenge in the mountains I hope will have a sense of returning home and will be a more familiar environment to push myself, though I will admit the little detail of going up endlessly for hours and the enormity of calories burned in order to achieve this I have little referencing for and recognise there will need to be some serious mental battles required!  I have no doubt that the mountains, the company and the belief we can make a difference will make this journey as inspiring as the response and support we have received so far.
I am looking forward to this, all of it… the comradery of doing this with a group of people for a shared and very important goal, the physical exertion, the pain, the exhaustion, the cold clear air, the white of snow against the blue of sky, the quiet, the slow constant laboured breath, the rhythm of uphill, and that all of the pain will do its part to remind me constantly how very special life is and how much more I could be doing each and every day for people who don't get to choose their mountain to climb… who have to fight for life and who are brave enough to stand up every day and take another step forward.
LRT: I have done the Three Peaks for Breast Cancer Care and the Moonwalk for Breast Cancer Causes…
CM: I've never done anything like this before…
SW: Absolutely not! I am an avid skier, strictly downhill though! This challenge goes against everything I know!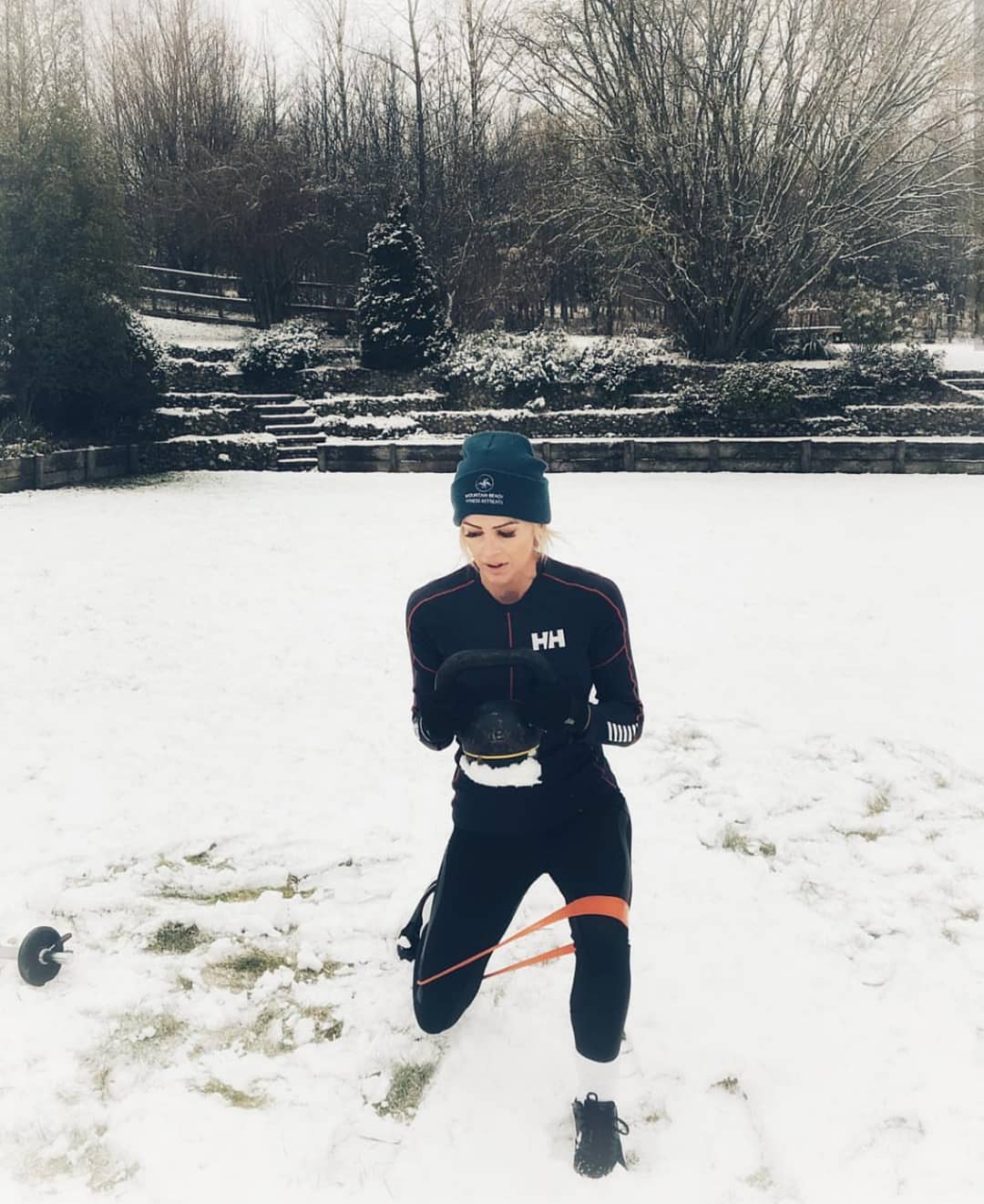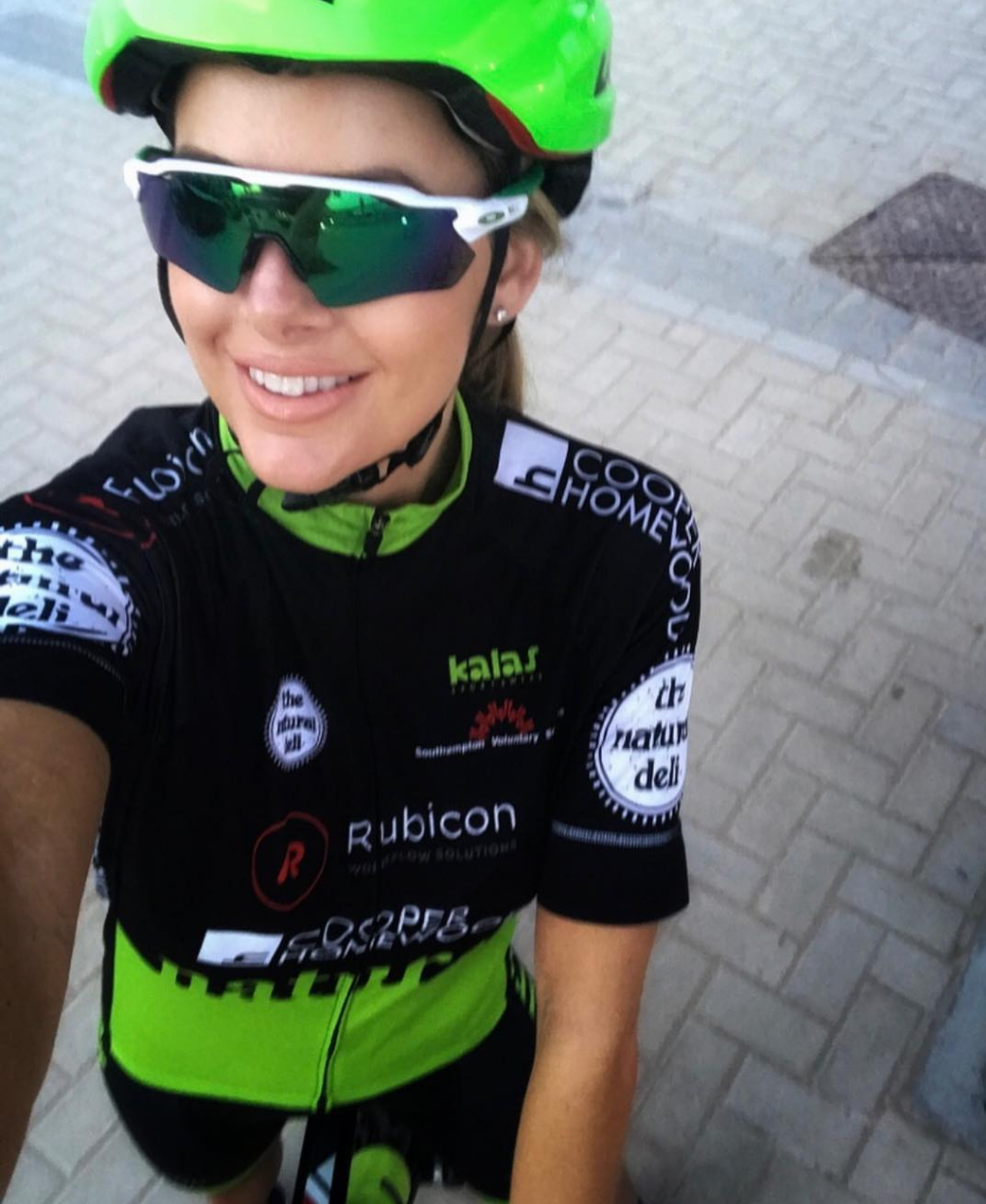 What scares you about the event?
CM: Physically and mentally, I can be prepared but it's the things out of my control that scares me, like getting an injury.
SW: I am very aware that I will probably hit a wall around day 2-3, having the mental resilience to push through that, to keep in mind why we are putting ourselves through this.
I know it's going to be exhausting and at times painful but that is what my daughter does on a daily basis, so I can, certainly, do it for her.
KB: Am I anxious about anything?  You bet I am! I don't think I would be human if I wasn't but my fear and anxiety is minute compared to what the people I am doing this for have been through and I am not on my own – my support of others and their support of me should get us there.  Climbing this mountain is for reasons much bigger than any of the 16 of us… it is to ensure that as soon as possible siblings don't ever have to feel what it feels like to survive a brother or sister and to ensure I never have to know my friend is scared of the future for reasons that we as humans with all our intellect can solve if given the tools.  Will I grumble a bit?… most definitely!
Will I love every moment of it?… to be determined!  
Will I smile a ton?… without a doubt.
LRT: Blisters!