Who are you?
SC: Simon Corben.  51 year old father of three – 2 girls, 1 boy (who's a great mate of  Toby) and husband of Tiggy who did it in 2018! – We live in Hampshire and I work for the NHS.
NH: Nick Heath. 51-year-old father of three girls (two of whom were with Toby at his Prep School). I live in Hampshire and work with start-ups on funding and PR – currently involved with alcohol-free beer specialists, Big Drop Brewing*. In training (mostly mountain biking) with fellow EIA 2023 buddies: Rob Ritchie, Rob Delazlo, Hugo Worth & Simon Corben – who are all local.
What's your inspiration for taking on such an epic challenge?
SC: Firstly  – The Ritchie Family – we are lucky to have friends like Rob and Tans and have watched with inspiration on how they, with Toby, Patch and Arthur go about their daily lives  and secondly, I love these types of challenges and the idea of eating as much as I can over four days is an added bonus!
NH: Finding the time to commit to something like EIA has always been a bit of a hindrance but I've finally found a work-life balance that means I can go for it (translation: the wife wants me out of the house more!). That, and having recently hit my half century, meant the urge to do something physical like this before I'm over the hill was too great!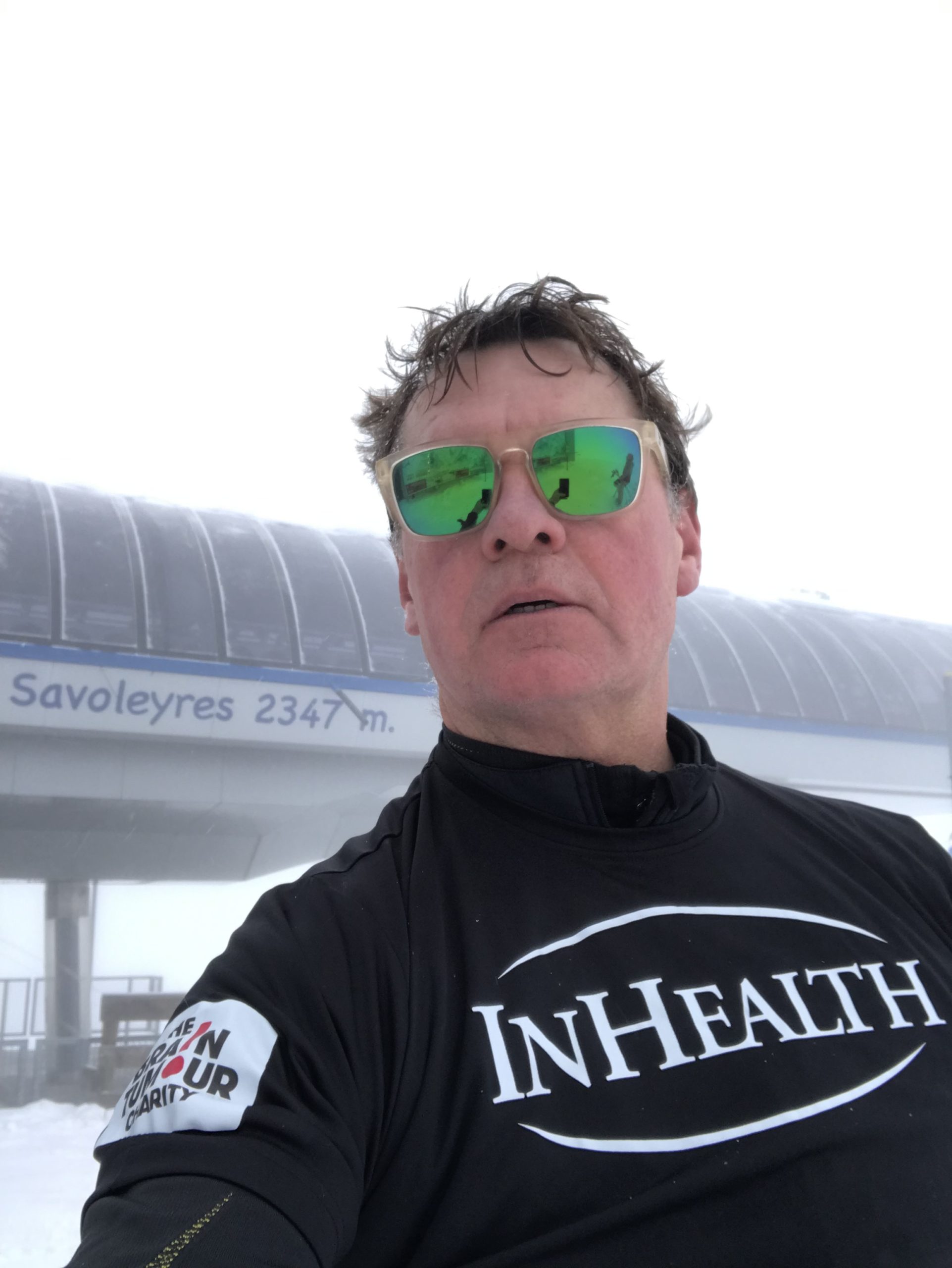 Why Everest in the Alps?
SC:  I have always wanted to do this, I am a keen ski tourer and I love the swiss alps. Equally having seen Tiggy and other friends conquer the challenge, I thought it was time I joined the conversation.
NH: I initially heard about it via Toby's school and was subsequently at a fundraising ball that the Ritchies hosted a few years ago – along with lots of other parents, some of whom are EIA veterans. That sowed the seed for me. However you only have to look at what it's achieved – ie creating The Everest Centre – to know that this is a very effective force for good.
Have you ever done anything like this before?
SC:  I have done some pretty tough bike rides (london to Paris and the Puig Major in Majorca) but nothing like this!!
NH: No!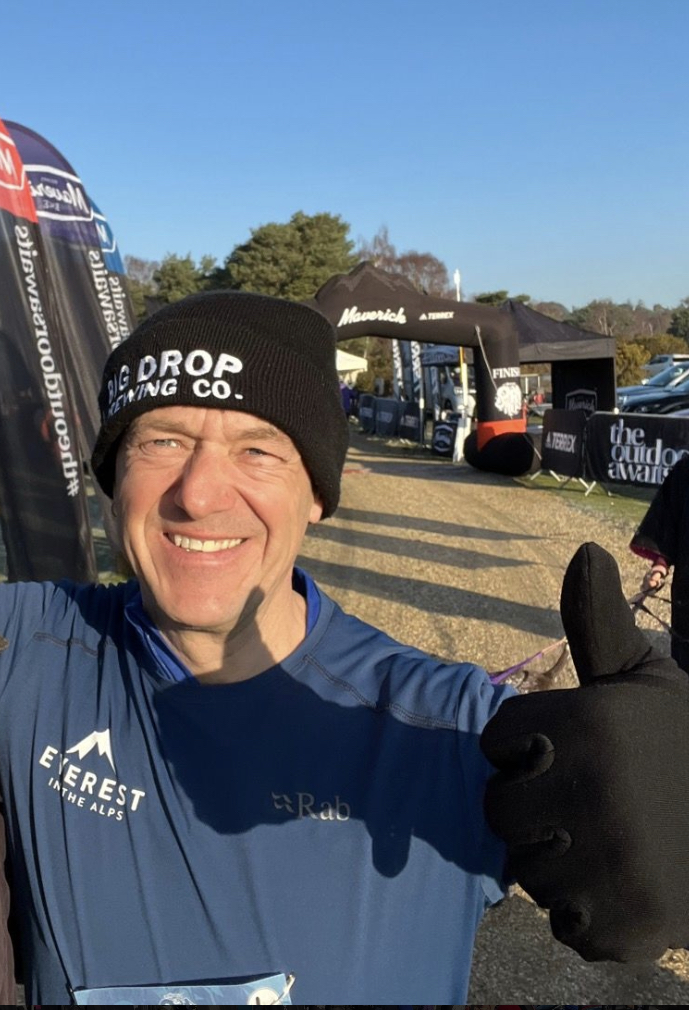 How are you tackling the training?
SC:  Its bonkers! – lost count of the actual stats but its ridiculous what we as a team have been doing, running climbing, cycling, swimming plus a few weights.
NH:  I try to do something every day whether that be cycling, running, swimming or the gym. And then there's the camaraderie of meeting up once or twice a week (as above). I'm also off the booze (which is where Big Drop comes in handy!).
What are you most looking forward to?
SC: Eating a lot, the finish and a cold beer!
NH:  I don't want to tempt fate but some bluebird skies would be nice. And when it's all over… a very large glass of wine.
What scares you about the event?
SC: I want to ensure I am fit enough to enjoy each step!
NH: Failure to finish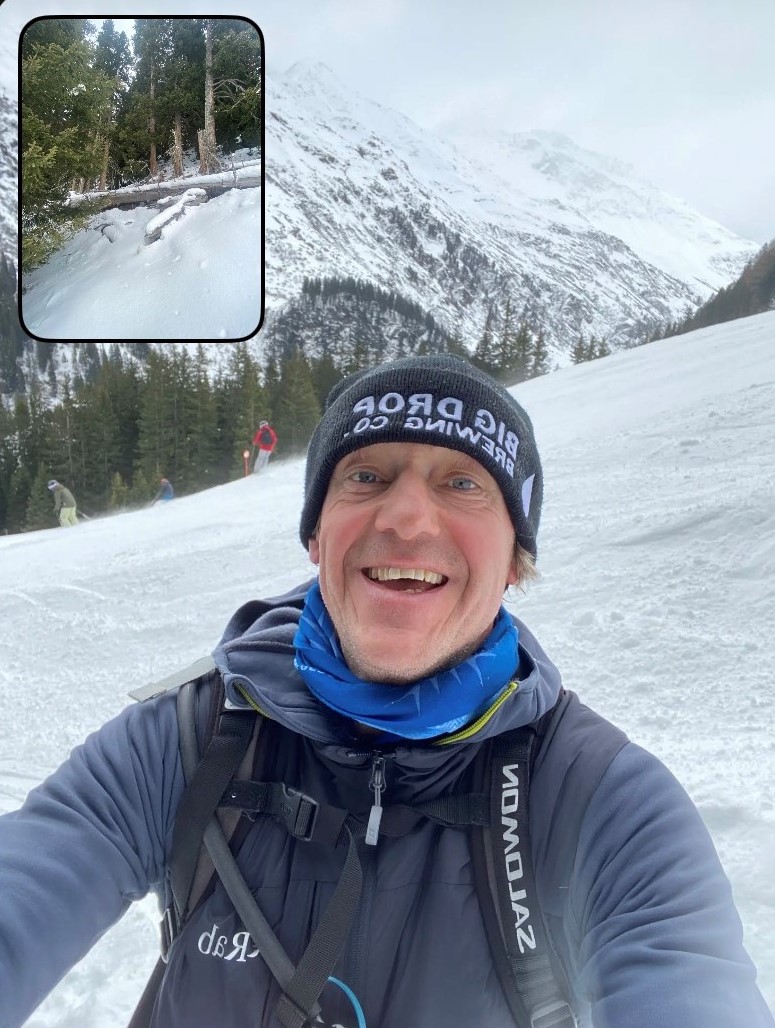 You can donate to Simon's JustGiving page here and Nick's JustGiving page here.
* If you did Dry January and would like some alcohol-free beer to keep it going… use the code BIGCHARITY at https://shop.bigdropbrew.com/ and Big Drop will donate 15% of the amount you spend to The Brain Tumour Charity.