What happened when 7 school mums took on the ultimate challenge…
Here we catch up with Bebe Corbett, a 44 year old mum of 2. Usually found working on the family farm in Hampshire or running a farm in the highlands of Scotland. Here's what happened when she swapped Hampshire for the Swiss Alps….
How do you feel now you have completed the challenge? Life back to normal or do you feel changed in some way?
Totally inspired!!  The event was totally amazing – the build up to it with my 6 other team members was a gruelling but such fun time.  We trained together at least 3 or 4 times a week which brought us really close and we'll have that bond forever.  I feel so proud to have done it and to have helped to raise over £1 million for such a fantastic cause in the process.
What led you to take on the challenge?
I think I'd had too much to drink at a party and thought it was a great idea.  The next day I wandered how I could get out of it but soon realised what an amazing experience it would be and what an achievement.  It came at a good time in my life when the kids were well settled at school with no major exams, my work was ticking along and I could really do with a challenge in my life.
How did you find the fundraising part of this challenge? I imagine you were pretty motivated.
This is probably what took up more time than I expected.  We fundraised as a group of 7 school mums with help from our friends and in the 6 months wrote a recipe book, put on a Christmas concert, wreath making, an art exhibition, a cookery demo and we finished with a massive ball for 300 people with an auction.  The hardest part was asking the same people for money all the time so it was important to focus each event on as different a group of friends and contacts as possible.  Everyone was incredibly generous – far more than we expected.  But I think the challenge was so different to the usual thing people ask to be sponsored for and we were very conscious that we wanted people to know that we had paid for our trip and all the money we raised went straight to the Everest Centre and not paying for us to have a midlife crisis and do our trip!!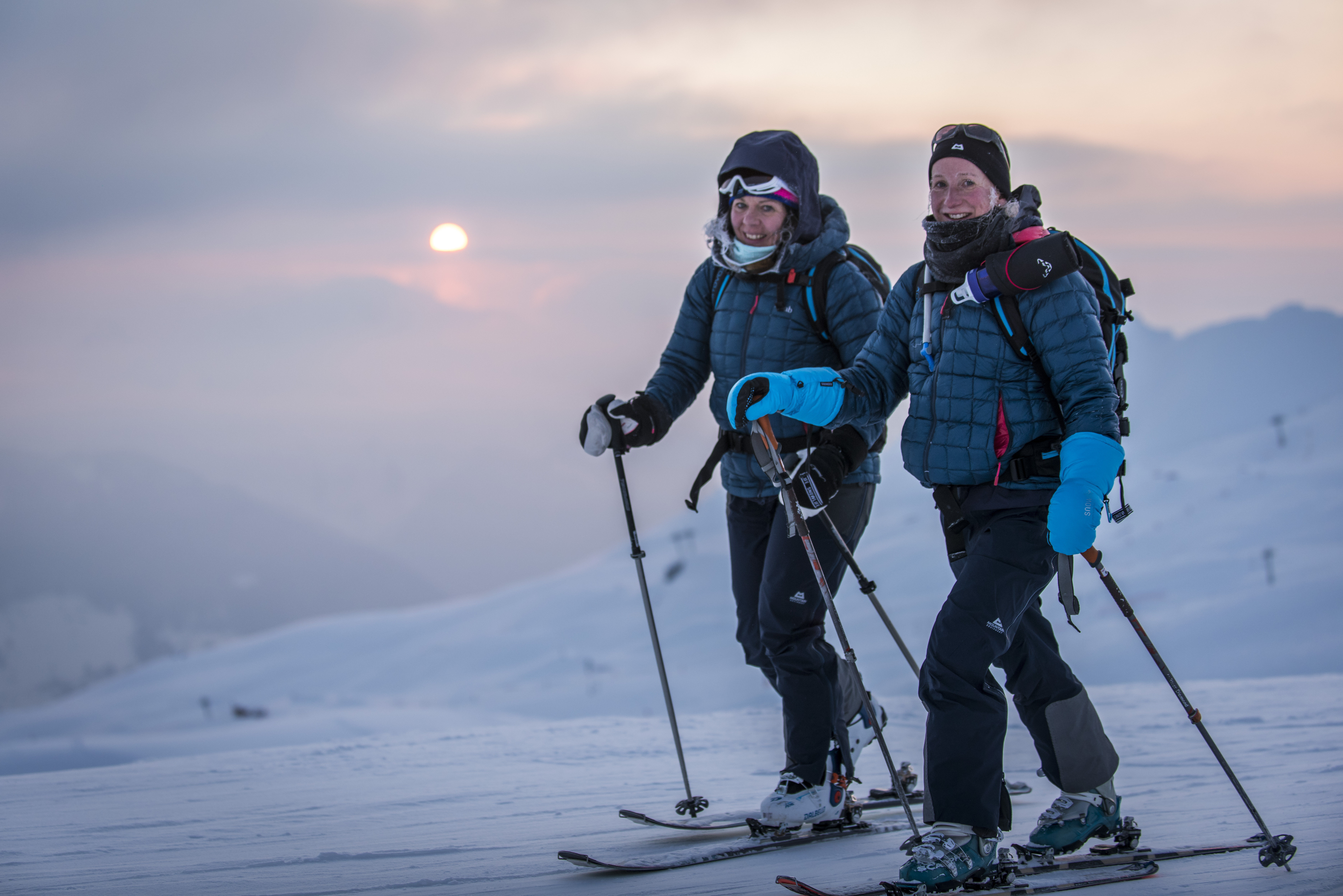 Did it take a lot of training to get mountain ready? Are you still maintaining some of that fitness?
Yes!  I trained 6 days a week.  With my work I struggled to do more than an hour a day but towards January time I tried to do a 2 hour session at the weekend.  We used the steps at St Catherine's hill in Winchester at least once a week – this consists of 330 steps up a steep hill.  When I first started I couldn't quite make it running to the top once, but by the end I ran all the way up, 8 times in a row.  I haven't been back since!  However, knowing that I would want to keep the fitness up, I booked myself and a friend in to run the Southampton half marathon which was in April, and that was a really good discipline to do to keep the fitness up.  I'm now doing some sort of fitness 5 times a week but am certainly not at the Everest level!!
Any tips on how to stay motivated to reach your peak fitness?
I found the St Catherine hill steps really motivating – every couple of weeks I would add another time up to my session, and that really helped as it showed how much fitter I was getting.  I would also try and do different things every day.  I think I had 3 personal training sessions a week, ran a couple of times, would use the climber, and then I included netball and tennis into the program to add a bit of variety.
Had you ever ski toured before this trip?
Never!  Not until the Sunday before the trip had started!  But I've skied all my life and didn't find it too difficult to master.  I would say the turns on a steep slope were the hardest but you soon get to grips with that one!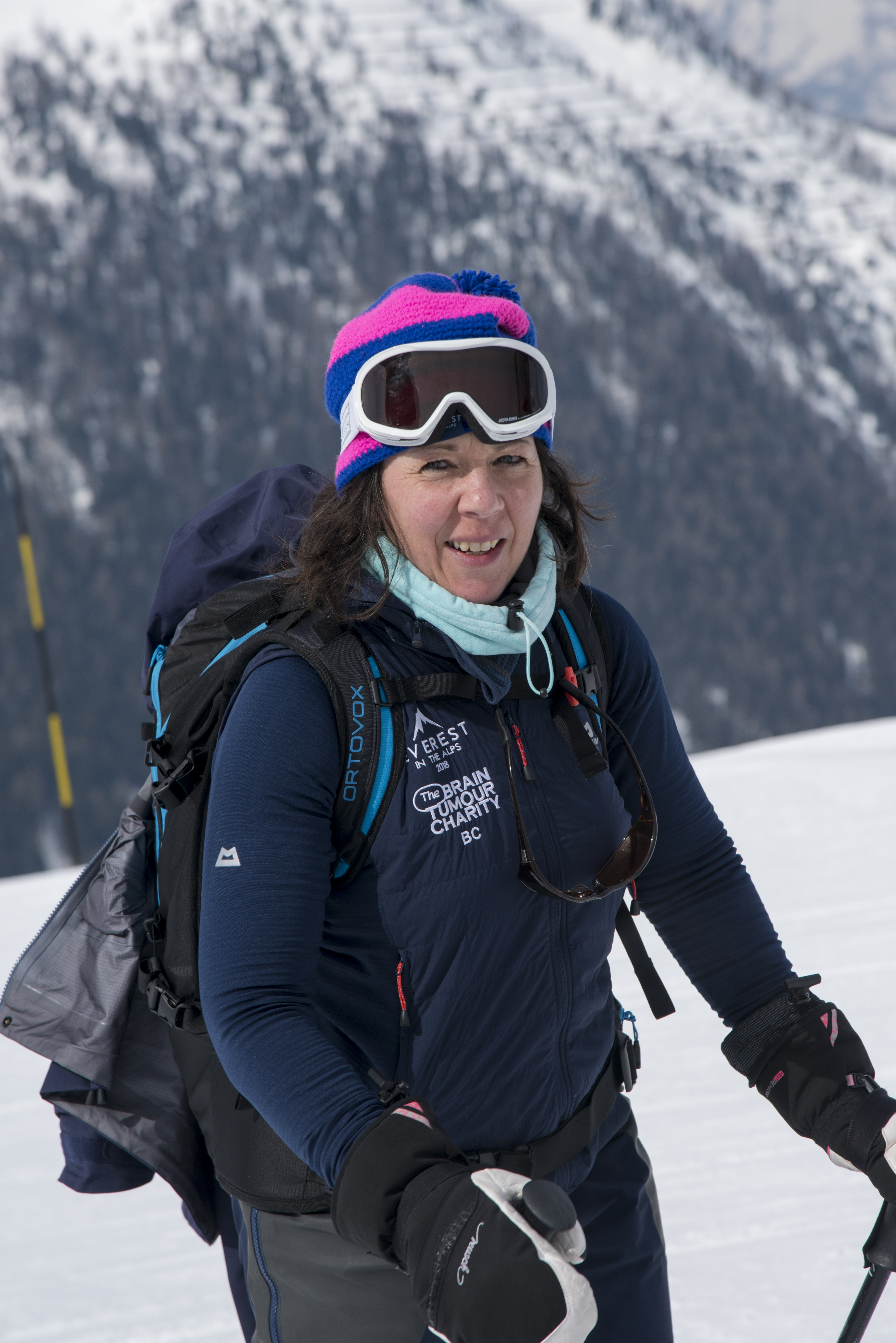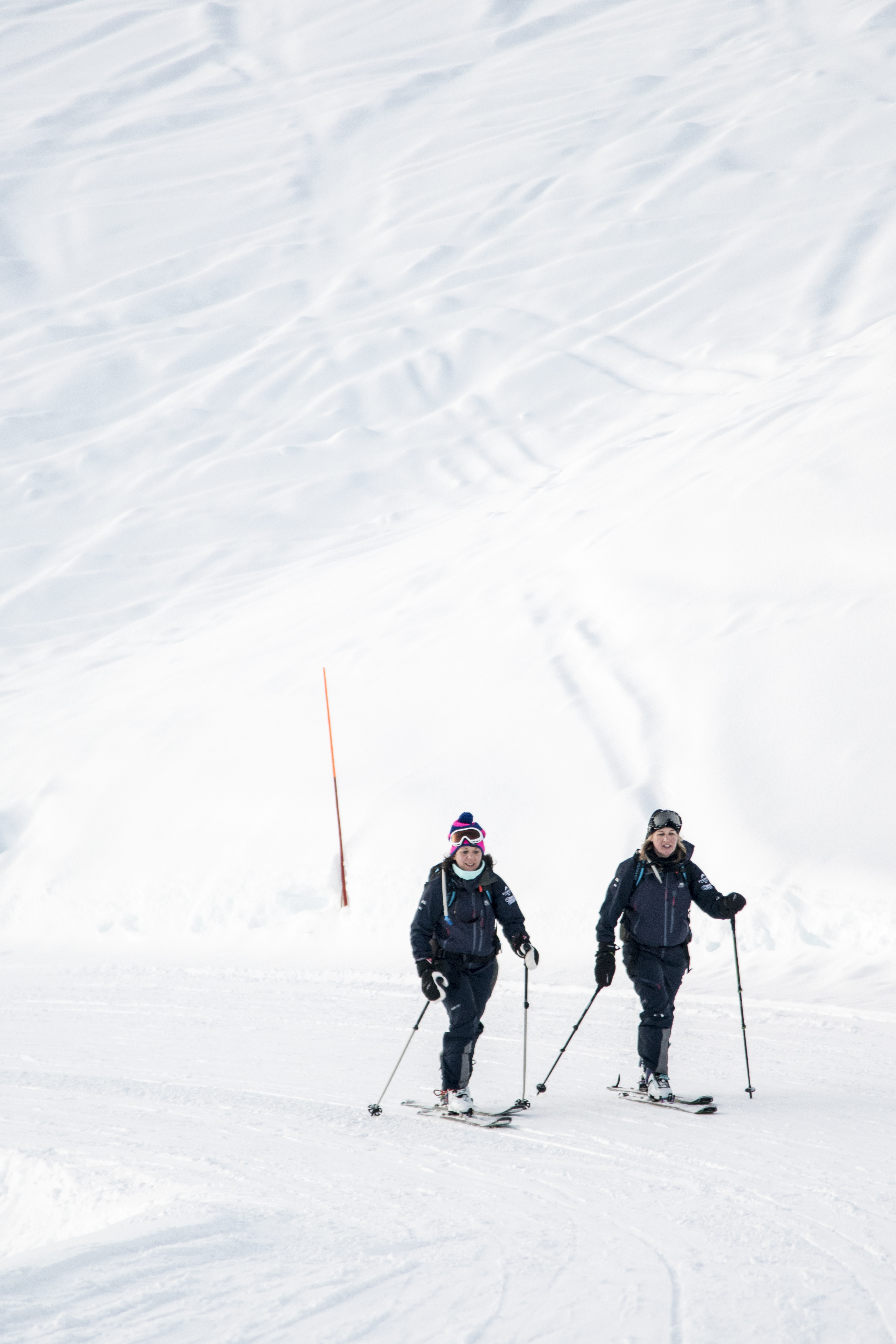 What was it like sleeping on the mountain in basic huts? Did it add to the experience?
Definitely!  You end up getting no sleep whatsoever as you are sleeping in bunk beds or at least with 3 other girls in the room and everyone  goes to the loo at least once, as you have to drink so much water to keep hydrated and all the lights come on in the corridors every time there is movement!  The mountain hut is also at such high altitude, that doesn't help the sleeping!  But at the end of a long day it is fantastic to come back and meet up with the other groups to exchange stories, compare blisters and put the world to right over another spag bol!!  I never thought I'd be lying on top of a freezer being massaged in a corridor with everyone walking past and not caring one hoot!!
Was it the first time you had ever taken on a challenge like this?
A challenge of this magnitude, yes.  I have run the London Marathon before but that was a mere stroll in the park in comparison!
The temperature was pretty extreme on the trip. How did you cope with the cold?
It was freezing.  Day 1 there was a lot of problems with cold hands and more gloves were bought.  I went out with the most ridiculously warm ski gloves that I've only ever worn once as they are usually too think to ski with and I almost didn't pack them – but I wore them every day with inners as well and hand warmers!!!  Other than that the equipment we had was brilliant – we had about 5 different layers and so would always start with more layers on than needed and then change about a hundred times a day!
Could you share some of the emotions you experienced throughout this trip? I can imagine it was a rollercoaster!
A rollercoaster would summarise it very well!  You start with a lot of nerves but huge excitement and anticipation.  You then go through moments when you just want to get home to your family and wandered why you ever agreed to join up.  I then used to think of Toby, Tanya and Rob and think about what they go through on a daily basis and it inspires you to keep going.  There were also moments of great joy – when you get to the top of a long climb or get to the end of a long 12 hour day.  I can also say that when you are chatting away to your team mates or guides, in the glorious sunshine, surrounded by vast mountains at times there was no where nicer.  You have a lot of time to put the worlds to right, and work out future plans in your head.  There were constant highs and lows but for me, more highs than lows.
Have you caught the adventure bug now? Any more challenges on the horizon?
Yes definitely!  I'm always looking on Secret Compass' website to see what amazing trips Tom is planning next.  Not for now though.  I think I need to give my family more attention for a bit as last year was quite over run by EIA!!