Working out in nature is the ultimate antidote to modern life.
Scarily modern life and chronic stress is having a detrimental effect on our brains and bodies. Amazingly working out in nature has been proven to reverse this effect so you can save yourself and reap some positive mood benefits too.
Is life stressing you out? The long term build up of cortisol in your brain is associated with numerous health problems as well as physiological changes in the brain.
Boost your body, mind and brain !
We all know exercise is good for your body in numerous ways. A sweaty workout can reduce anxiety, depression and increase self esteem and sex drive. You get the feel good factor with a boost to  your dopamine and serotonin neurotransmitters too. Evidence says aerobic exercise preserves memory, brain volume and executive functioning.
The effect is magnified when you work out in nature. Ideally this is untouched wilderness but even being surrounded by trees and green space will do your brain a favour. Gardens have long been known for their therapeutic benefits and have been conscientiously built in urban areas to diffuse the madness. Even a 15 min walk in the woods can induce noticeable changes to our physiology
'The art of healing comes from nature not from the physician' Paracelsus.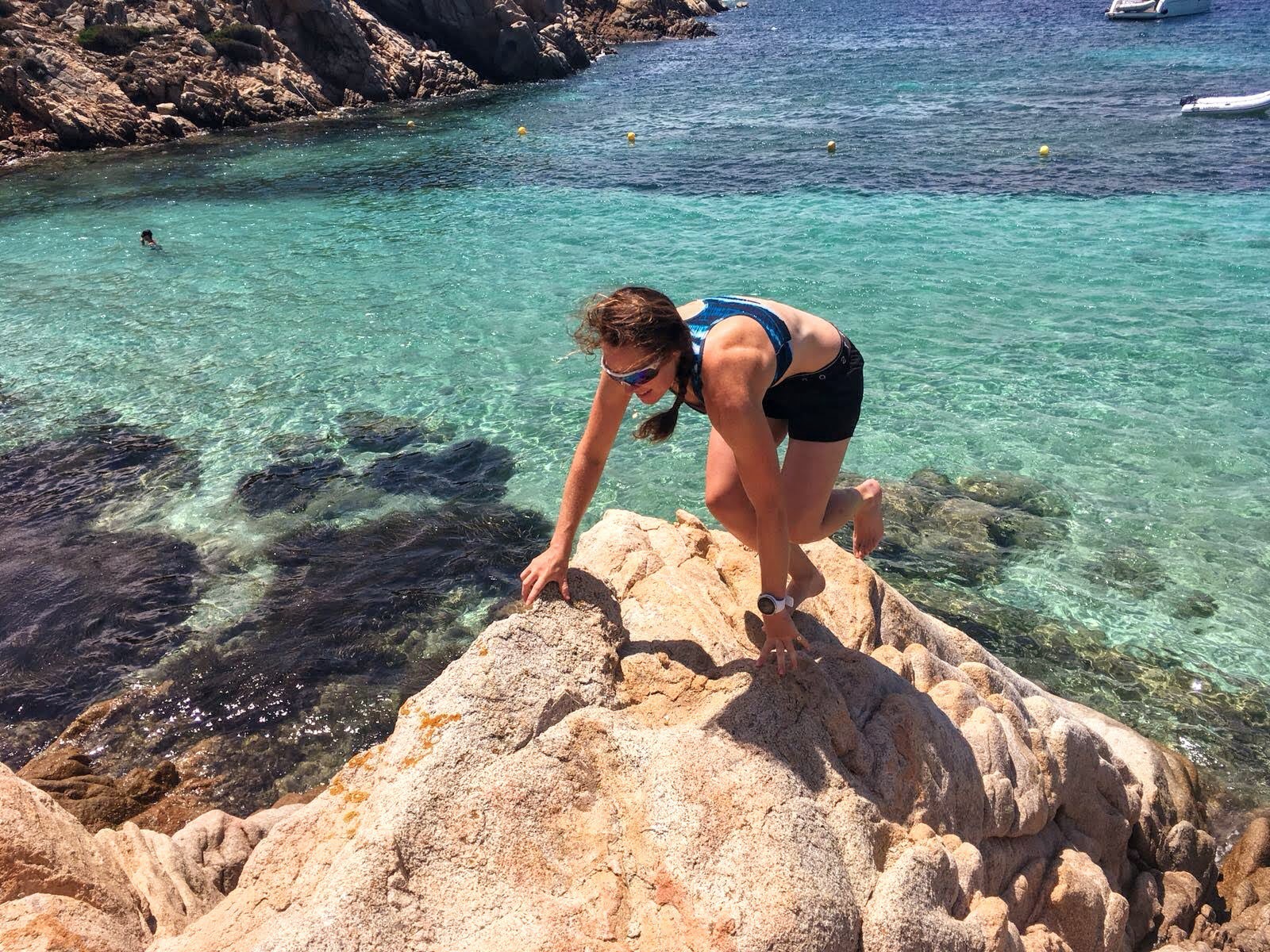 Mountain Beach Fitness Retreats have handpicked locations to literally step out of the door and use the natural environment as a playground for workouts. You really do feel like you have been placed in another world, and that in turn allows you to take some time out and view your own world from a new perspective. Embrace the elements; whether it's discovering uninhabited islands and hidden beaches in Sardinia, high altitude hikes to remote cabins in Verbier or guided ski touring and fitness in the lofoten islands; they have designed their programmes to reset your mind and body in the most incredible locations.
As if you needed an excuse!! At this time of year plummeting temperatures, lack of daylight and life's demands all fuel our dreams of a tropical beach. Well good news; the science says that GOING TO THE BEACH IS GOOD FOR YOUR HEALTH!
Given the choice between an air conditioned gym with a soul sucking treadmill v's running barefoot along a stretch of sand while the waves from the ocean crash in the background, the sun kisses your skin and the gentle salt breeze cools you down.
We are all solar powered. Vitamin d is good for your bones, lowers blood pressure, supports the immune system and helps reduce arthritis. They have an upcoming retreat in the La Maddalena archipelago in June – might this be just what the doctor ordered?