Who are they?
Over the years that we have been running our annual Everest in the Alps event, the thing that stands out most is our teammates and their drive and determination to push themselves to such extremes to complete the challenge. It's not easy. It takes huge amounts of mental toughness as well as fitness built up over the months prior.
What pushes them to do this? What separates these individuals from everyone else, happy to stay at home or cheer from the sidelines? It seems to be a combination of three things:
An innate need to push physical, mental (and emotional) boundaries.
A bigger why, an inner reason so big they'll do anything to raise the money/awareness to help.
Lastly, a love of the team element, the camaraderie that pushes them on when they're down, the friends that laughs and cries with them and makes the whole event so memorable.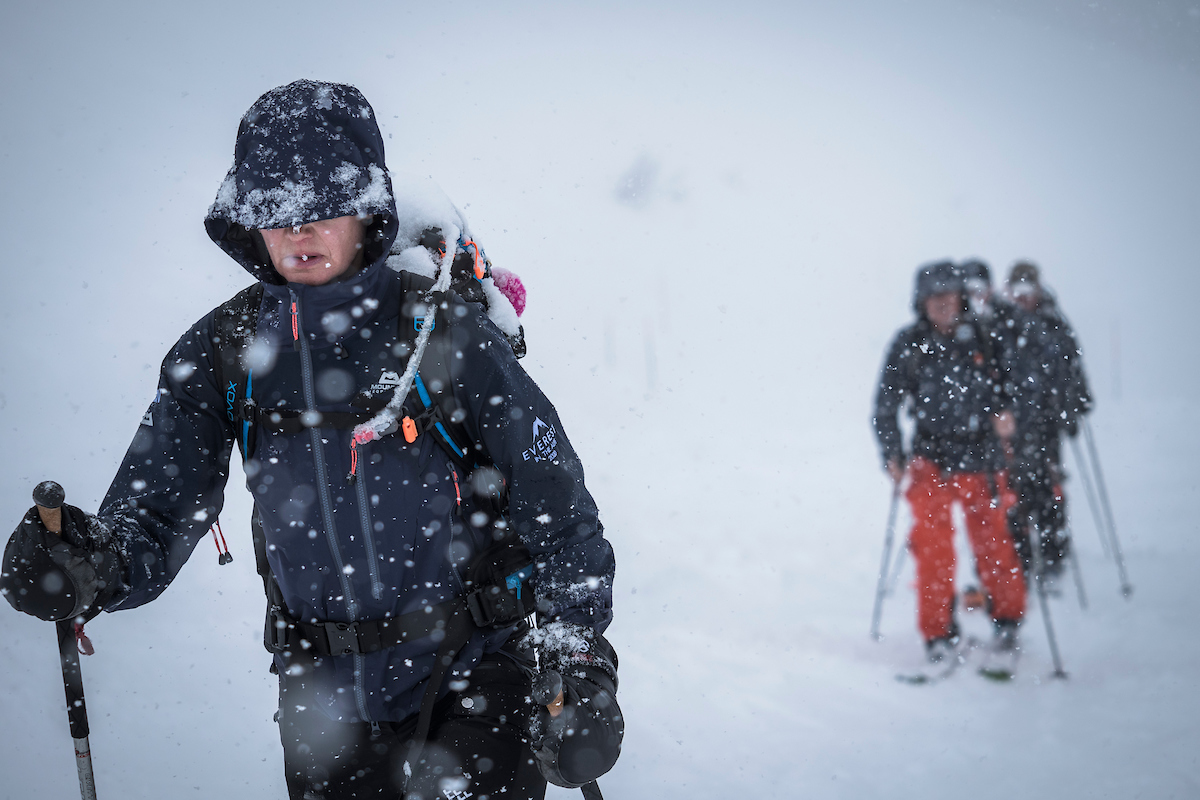 They love to push themselves
Some people just love to push themselves, to find out what they are made of. For them, it's only when they have pulled out every last ounce of energy and reached the top of the mountain, end of the race, pinnacle of the challenge that they feel that rush.
This doesn't mean that all our teammates are endurance athletes, for some, this is their first challenge, but it certainly won't be their last. Many come back year after year!
"I ask myself why I keep coming back but I absolutely love it! It takes me massively out of my comfort zone whilst raising money for families that aren't as fortunate as my own.  
It makes me feel really alive and I distinctly remember that on the mountain; I think there had been a massive blizzard, a complete whiteout, it was a very hard moment and I remember talking to the boys about how alive I felt, because you're utterly focused on what needs to be done and that's a really good emotion to experience."
Phil Spencer 2018/19/20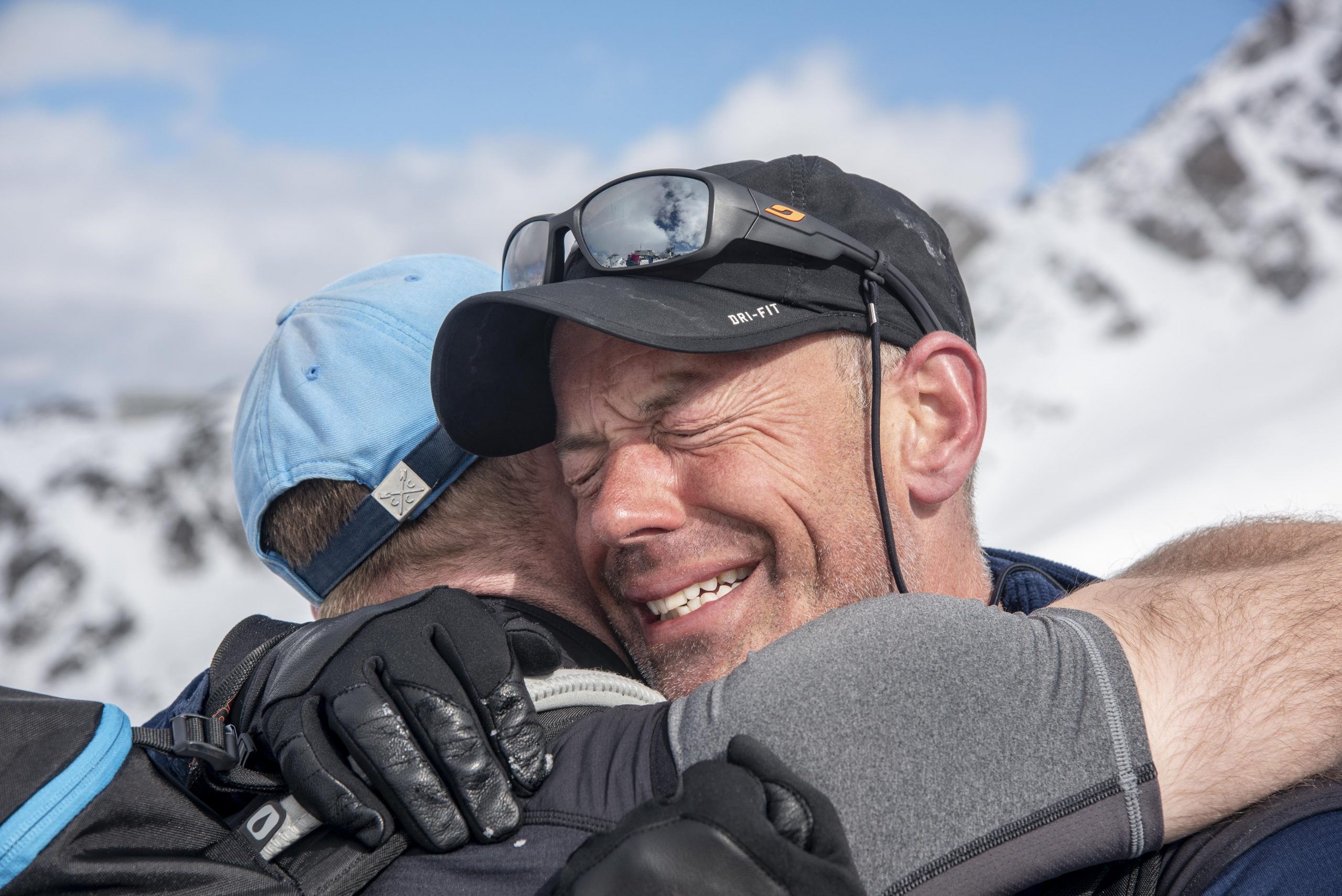 They have a big 'why'
They may never have even considered doing something like this, until life dealt them a hand so hard that they needed to do something huge, to demonstrate their commitment to help, to raise vital funds and awareness for a charity that is helping them and/or a loved one through that time.
We were set up for just such a reason, when our founder Rob Ritchie was dealt such a hand when his then 5 year old son Toby was diagnosed with a brain tumour. Like any father, he was determined to do whatever it took to raise the funds needed for the Brain Tumour Charity to work on finding a cure. To date, our challenges have raised over £5 million for charity.
"It has been staggering, humbling and terrifying how many people have engaged with the event having been impacted themselves by this disease. I just wanted to say what a pleasure it was to meet you all. To share such a special week and thank you all for support, the tears and the laughs.
I hope and pray that together we have made a difference and that the lives of some young children will be positively impacted as a result."
Stuart Miners – Team Sagarmatha 2019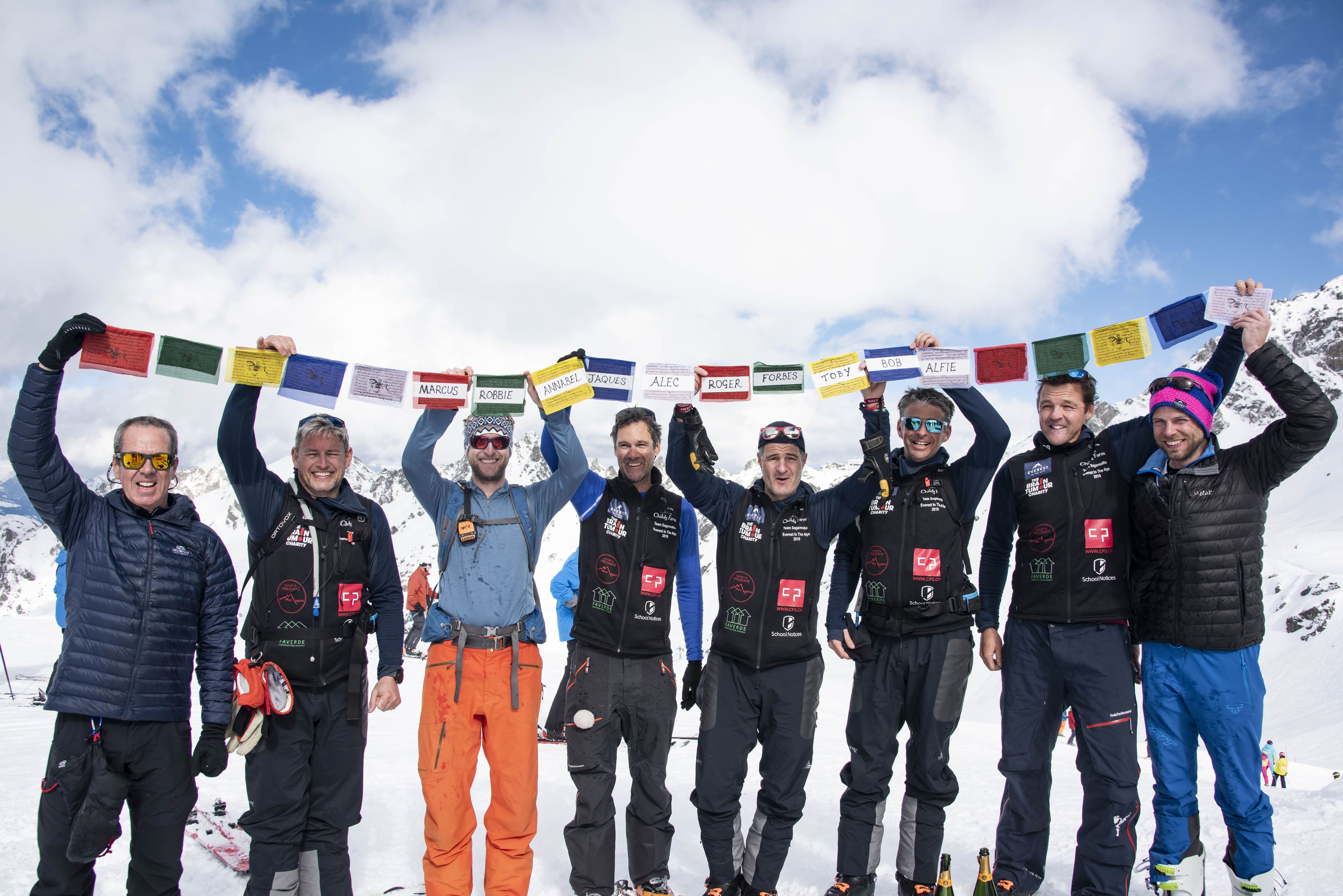 "It's such a good cause and it's such an 'out there' challenge to do to raise money for the things that mean the most to you. If anyone is on the fence about it, I'd tell them to jump straight in – after going through what we have with Amy over the past year, it felt so good knowing I was making a difference"
Charlie Birchall – Team Summit 2020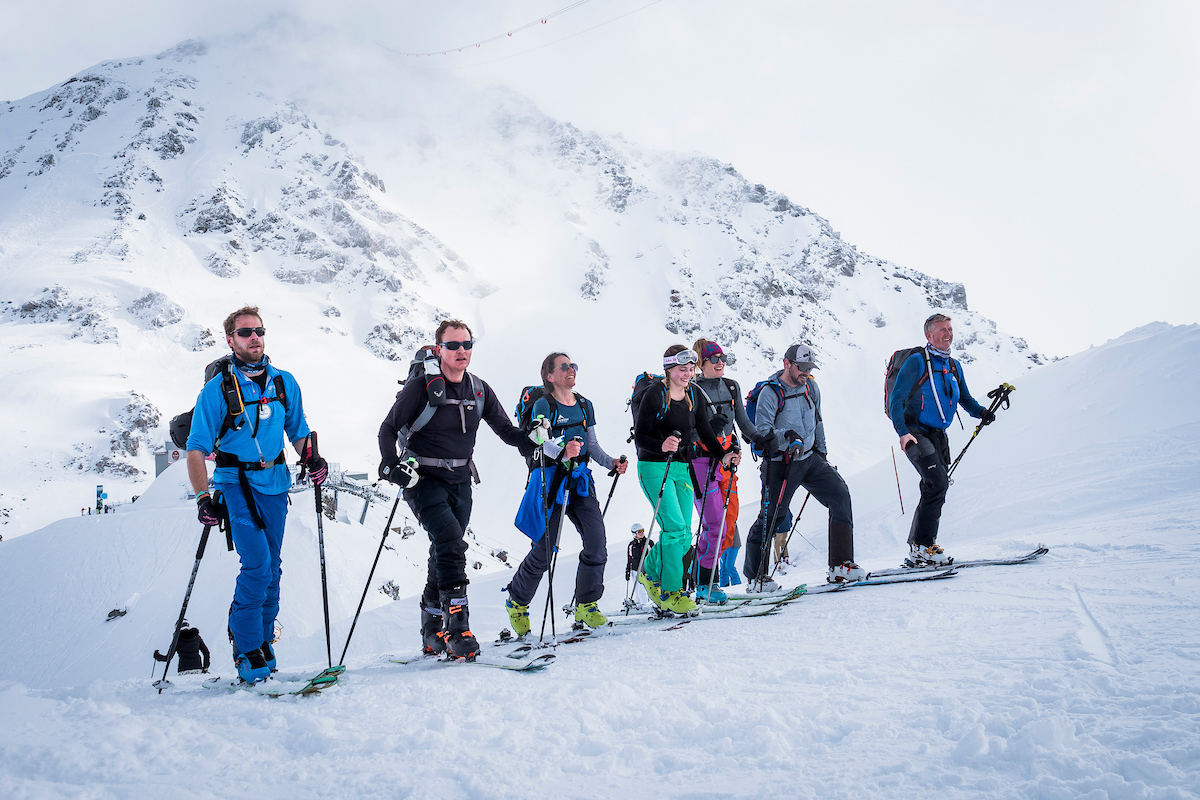 Team mentality
Some people come to us in ready formed teams of friends, seeing this as a chance not just to spend a week together in the Alps during the challenge, but also to enjoy the months of training together prior to the event. Groups of old friends, parents who don't get to see friends as much as family life takes over.
Others come to us alone or in pairs, ready to slot into a team of complete strangers, nervous at first yet leaving with a new group of lifelong friends, forged through hours on the mountain, slogging it out until the summit, or sharing stories over a beer back at the hut in the evenings.
"I'd just like to say how wonderful the whole experience was – I'd do it again in a heartbeat if I could! I came into the challenge not knowing a soul, and each and every person made me feel so welcome, everyone was so friendly and supportive and a joy to be around.
To do something like that is massively out of my comfort zone and I was terrified in the lead up to it….but within hours of setting off on Tuesday I realised there was absolutely nothing to worry about! The teams were fabulous, the guides were superb and it was great to meet such a variety of different people"
Charlie Birchall – Team Summit 2020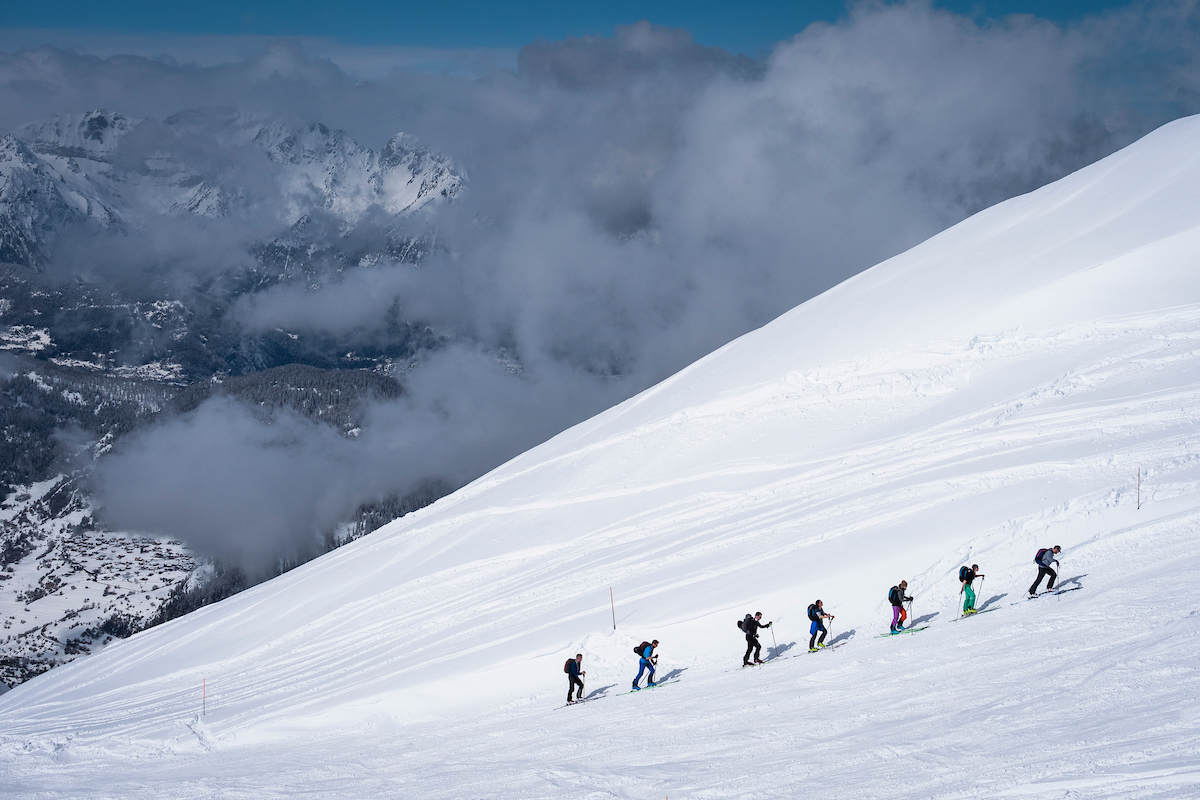 "All of you 'brought it' for this event… my god, what a group of people! It was impossible to not enjoy every minute of the time spent with all of you.
The tentative first hours – trying to figure everyone out, whether we could spend 4 days and nights in intense co-existence with all of you and where we would slot in. Very aware that we could have done this challenge with people we did not gel with, you made the coming together each evening to compare notes, blisters, pain, exhaustion, stories and sense of accomplishment an absolute delight.  
Who knew we would so look forward to being crammed into a mountain hut with a bunch of strangers each night! – to laugh and smile, to learn and be enriched by such good company.
We were honoured to be part of this event, but also to meet all of you and know there will be a great connection between all of us for the future."
Kate Burgin – Team Artemis 2019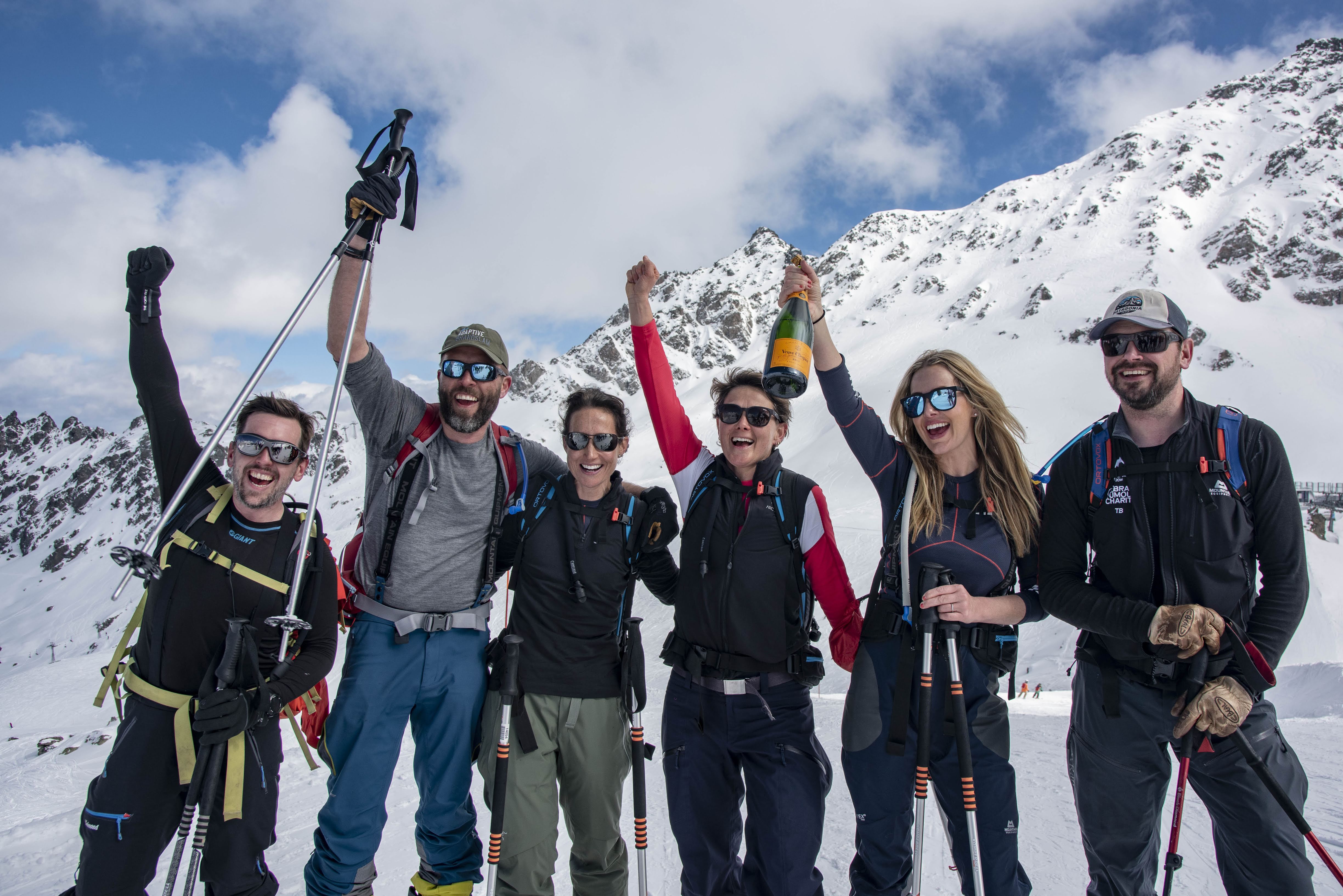 "There are too many things that make it special for me to remember them all. However a few are: the sense of achievement is huge, the camaraderie, the Help the Heroes boys, the uncomfortable Cabin with bunk beds so high that your nose is touching the ceiling, the knowledge that what you are doing is something very special and more importantly the money that you are raising makes a monumental difference to a cause that can affect any of us, the inability to eat as you are too tired to do so but you force yourself to because you know that you have to, the end of day beer, and most importantly the back up team.
I loved it. I loved every muscle aching, body numbing, mind sapping moment of it. I would never do it again voluntarily. I've had my mid life crisis and can therefore move on. That said: if there is ever a reason to do something like this again then the Everest Centre is it so never say never!" 
Dom Del Mar -Team Sagarmatha 2019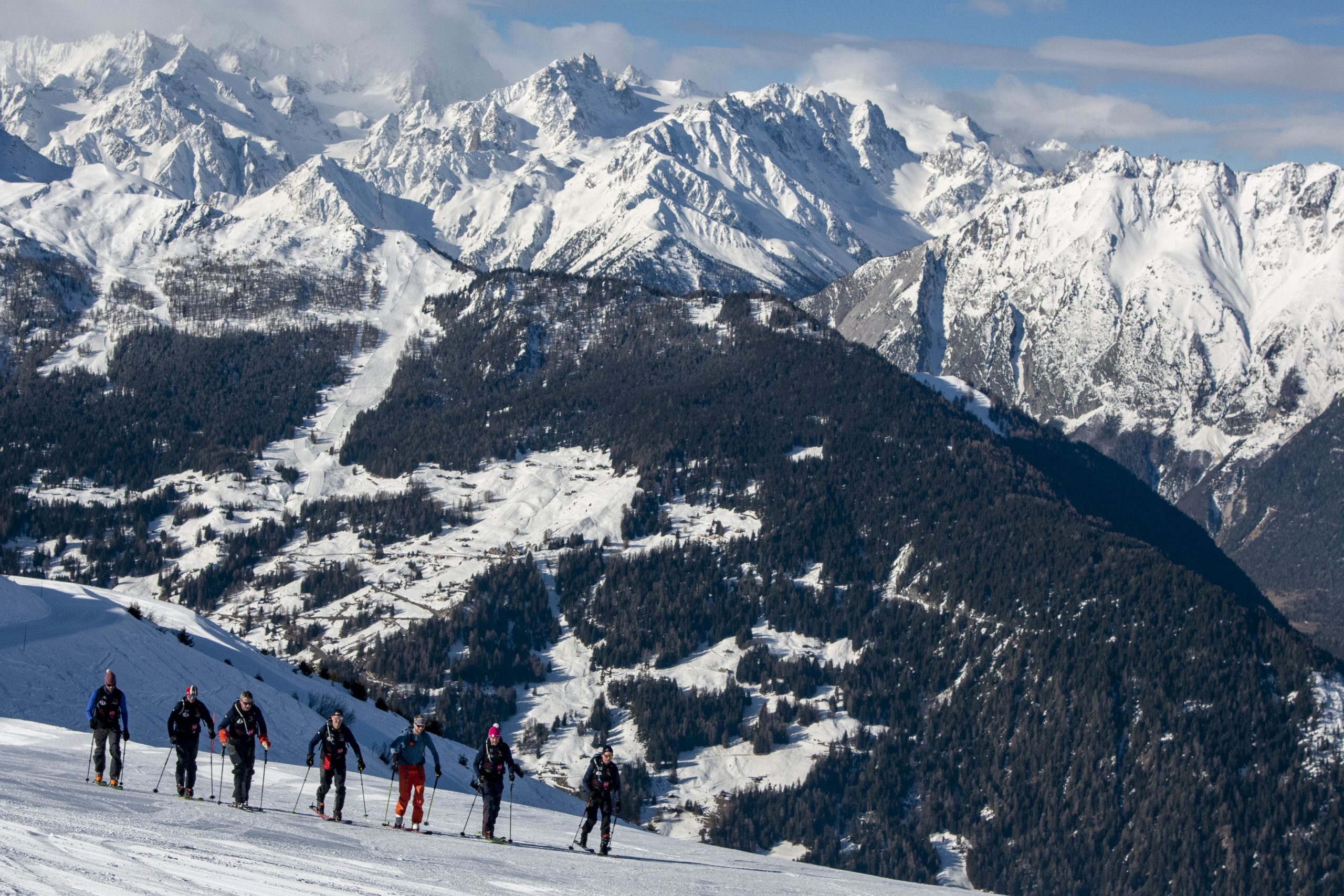 Join us
Whatever the reason for joining, no one has ever regretted it!  Could you do it?
Booking now open for the 2022 event.